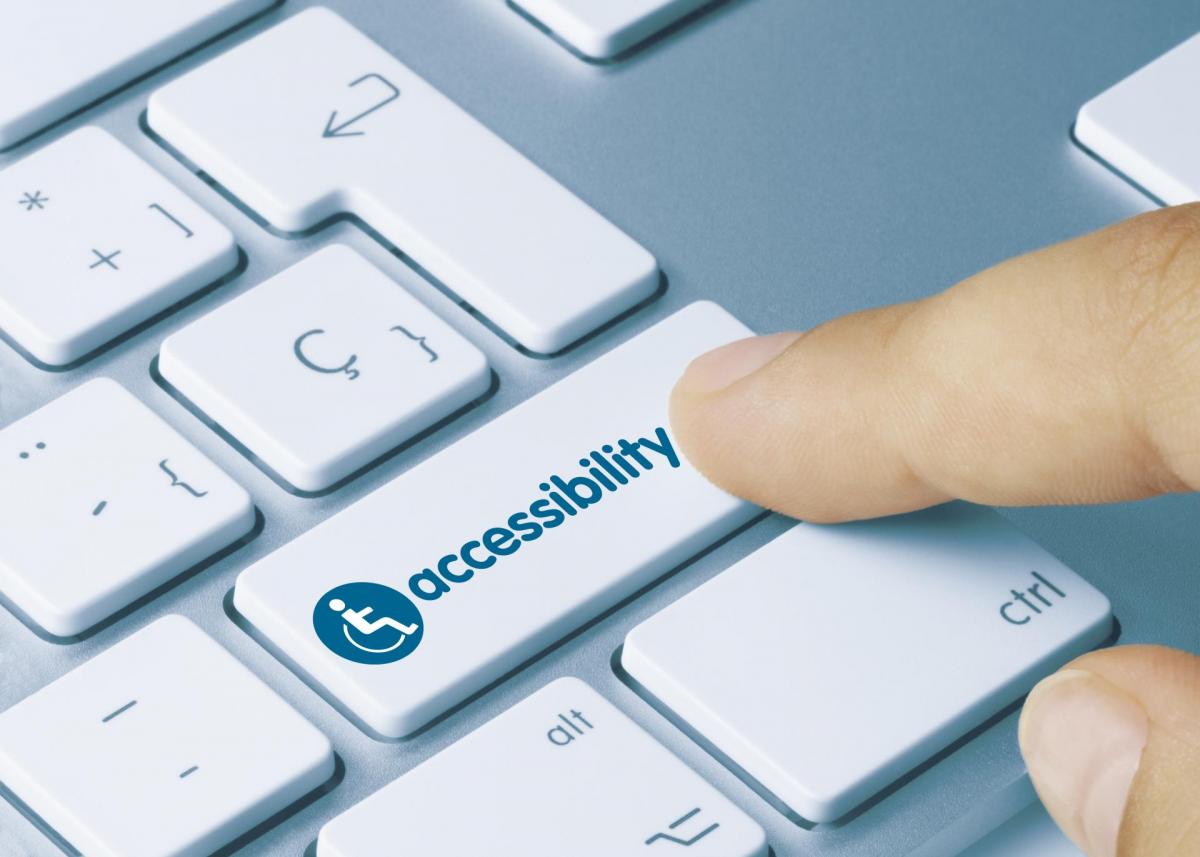 Online services and information: Considerations for ensuring accessible, legally-compliant city websites
Christine N. Wood is the Director of PRA Services and e-Discovery Counsel and Jennifer Ransom is a Municipal Analyst at Best Best & Krieger LLP. They can be reached at Christine.wood@bbklaw.com and Jennifer.ransom@bbklaw.com, respectively.
---
Over time, cities have been asked to do more with less across all aspects of their municipal corporation. These ever-increasing demands have city employees and officials turning to technology to create access to information about programs, activities, and services to the public. More and more cities have shifted to providing services through their websites, offering access to permits applications, bills payments, license renewals, and even remote attendance at public meetings.
The range of information and services available online varies from city to city, as does the level of accessibility offered by city websites. However, as cities continue to transition to internet-based information and services, they should take care to ensure that such information and services are equally accessible to all individuals, including those with disabilities.
The Americans with Disabilities Act of 1990 (ADA), enacted over 30 years ago, prohibits discrimination against individuals with disabilities. It applies to all areas of public life, including employment, housing, public accommodations, education, transportation, communication, recreation, institutionalization, health services, voting, and access to all public services. Title II of the ADA applies explicitly to local government agencies and contains provisions that must be strictly adhered to.
Cities should also be aware of state laws governing city websites. Equitable accessibility and legal compliance is key to making sure all individuals have access to city information and services, while also avoiding liability.
Common digital accessibility issues
Individuals with disabilities often use assistive technology while online; however, websites and applications are not always compatible with such technology. For example, screen readers assist the blind or those with low vision by speaking the text that appears on their screen. Since screen readers rely on text to work, images must be clearly tagged with descriptive text. Not all websites and applications do this. Furthermore, since PDF documents are image-based, they must be posted in HTML or RTF format, and multimedia content must be labeled appropriately for hearing and vision-impaired users.
Similarly, some users may be unable to see web content that appears in specific colors or sizes. Voice recognition software is often used to verbally control a computer for those unable to use or who have difficulty using a mouse. These are just a few of the ways that people access, or have trouble accessing, internet-based content: People with other types of disabilities may use different kinds of assistive technology. With new and innovative assistive technologies being introduced every day, it can be challenging for cities to achieve and maintain compliance.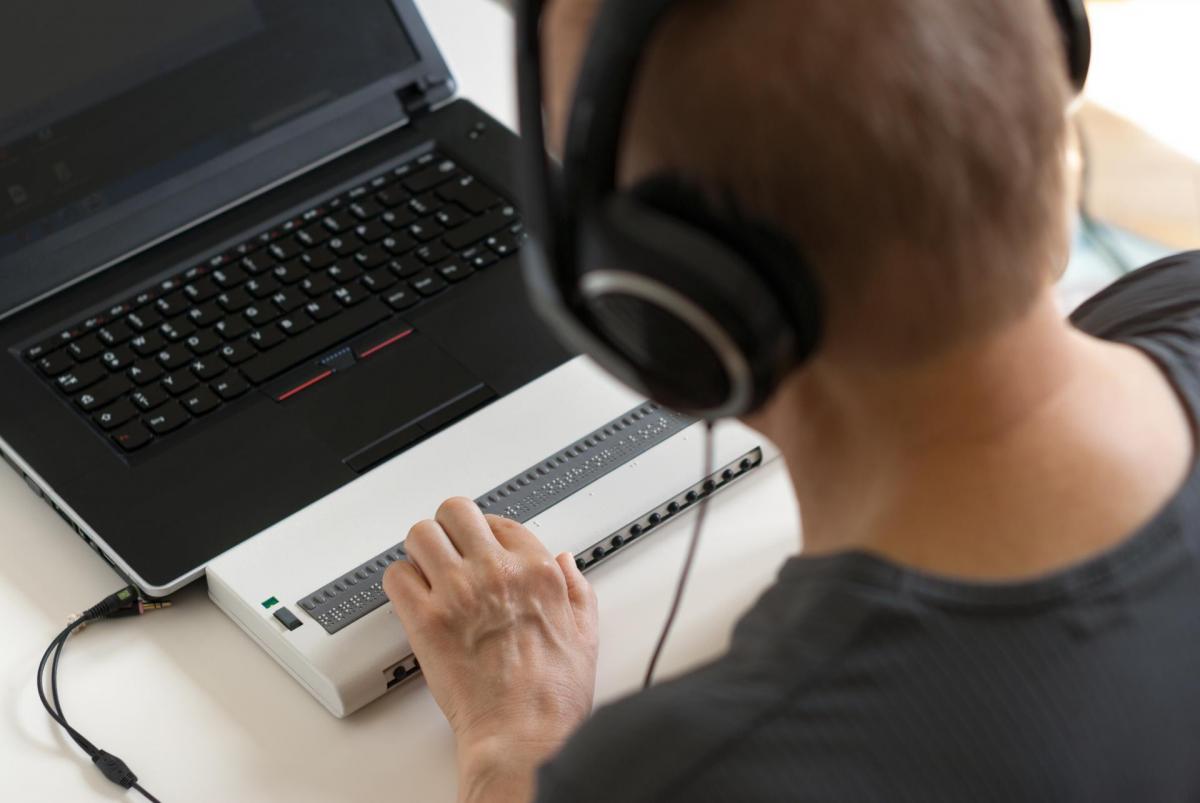 While not a comprehensive list, cities can ask the following questions to verify whether certain components of their websites are ADA compliant:
Do images on the site accompany text equivalents?
Are documents posted on the site in an accessible format?
Does the website allow user-specified color and font settings?
Are the videos and other multimedia content posted on the site with accessible features such as captioning?
Luckily, cities have guidance when facing these issues. In response to the growing complexity of website content and in order to establish standards for website developers, Web Content Accessibility Guidelines (WCAG) were "developed through the W3C[1] process in cooperation with individuals and organizations around the world, with a goal of providing a single shared standard for web content accessibility that meets the needs of individuals, organizations, and governments internationally."[2] Understanding the need to provide guidance for Title II requirements, the Disability Rights Section of the U.S. Department of Justice's Civil Rights Division released the following basic guidelines to assist agencies in reaching compliance.[3]
Voluntary Action Plan for Accessible Websites
1. Establish a policy that your webpages will be accessible and create a process for implementation.
2. Ensure that all new and modified webpages and content are accessible:
Check the HTML of all new webpages. Make sure that accessible elements are used, including alt tags, long descriptions, and captions, as needed.
If images are used, including photos, graphics, scanned images, or image maps, make sure to include alt tags and/or long descriptions for each.
If you use online forms and tables, make those elements accessible.
When posting documents on the website, always provide them in HTML or a text-based format, even if you are also providing them in another format, such as Portable Document Format (PDF).
3. Develop a plan for making your existing web content more accessible. Describe your plan on an accessible webpage. Encourage input on improvements, including which pages should be given high priority for change. Let citizens know about the standards or guidelines that are being used. Consider making the more popular web pages a priority.
4. Ensure that in-house staff and contractors responsible for web page and content development are properly trained.
5. Provide a way for visitors to request accessible information or services by posting a telephone number or email address on your homepage. Establish procedures to assure a quick response to users with disabilities who are trying to obtain information or services in this way.
6. Periodically enlist disability groups to test your pages for ease of use. Use this information to increase accessibility.
Additional state law considerations
In addition to federal ADA guidelines, certain state law provisions within the California Public Records Act ("CPRA") and the Ralph M. Brown Act outline website disclosure standards. For example, since 2016, CPRA has required public agencies to publish a catalog of their enterprise systems — computer applications that manage large amounts of data — in order to allow constituents more opportunities to scrutinize the disclosure of electronic data to the public.[4] The Legislature recognized this provision might weaken an agency's cybersecurity measures, so the provision also includes a very detailed list of things that the catalog should not disclose. Cities should be careful not to over-disclose and put their technology infrastructure at risk.
Additionally, the Ralph M. Brown Act requires that public agencies post notices of all meetings, including special meetings, on the agency's website if they have a website.[5] Moreover, depending on an agency's method of posting their notices — one example being an integrated agenda management system — there can be more requirements that cities need to meet.[6]
While technology has become ingrained in the operations and practices of cities, it would be unwise to forget that the internet has accessibility standards. Even the most diligent city could benefit from an audit of its website in order to confirm there are no gaps in accessibility or transparency compliance.
Footnotes
[1] W3C refers to the World Wide Web Consortium, is an international community where member organizations and the public work together to lead the World Wide Web to its full potential by developing common protocols that promote its evolution and ensure its interoperability.
[2] (Web Content Accessibility Guidelines (WCAG) Overview, 2021)
[3] (ADA.gov, 2021)
[4] Gov't Code § 6270.5
[5] Gov't Code § 54954.2
[6] Gov't Code § 54954.2(a)(2)(B)(i-iii)