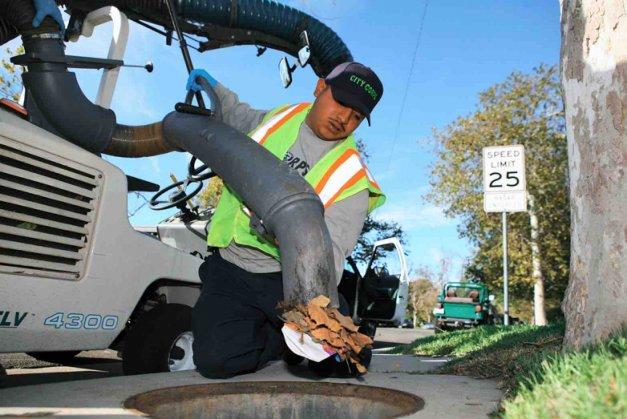 Oxnard Taps Youth to Improve Quality of Life
The City of Oxnard won the Award for Excellence in the Public Works, Infrastructure and Transportation category of the 2016 Helen Putnam Award for Excellence program. For more information about the award program, visit www.helenputnam.org.
---
Poverty, gang violence, poor educational attainment and high unemployment are factors that could adversely affect any community's quality of life. When the City of Oxnard (pop. 207,772) confronted these challenges along with staffing vacancies in key divisions of its Public Works Department, Oxnard tapped its youth development program, City Corps, to help address and solve these issues.
In 2013, the Public Works Department partnered with the Recreation Division's City Corps program to offer volunteer, educational and job opportunities to local youth ages 12–24. The partnership has enabled City Corps to meet its mission of helping youth realize their potential through age-appropriate public service while assisting the Public Works Department in fulfilling its commitment to provide quality services, facilities and infrastructure to Oxnard residents.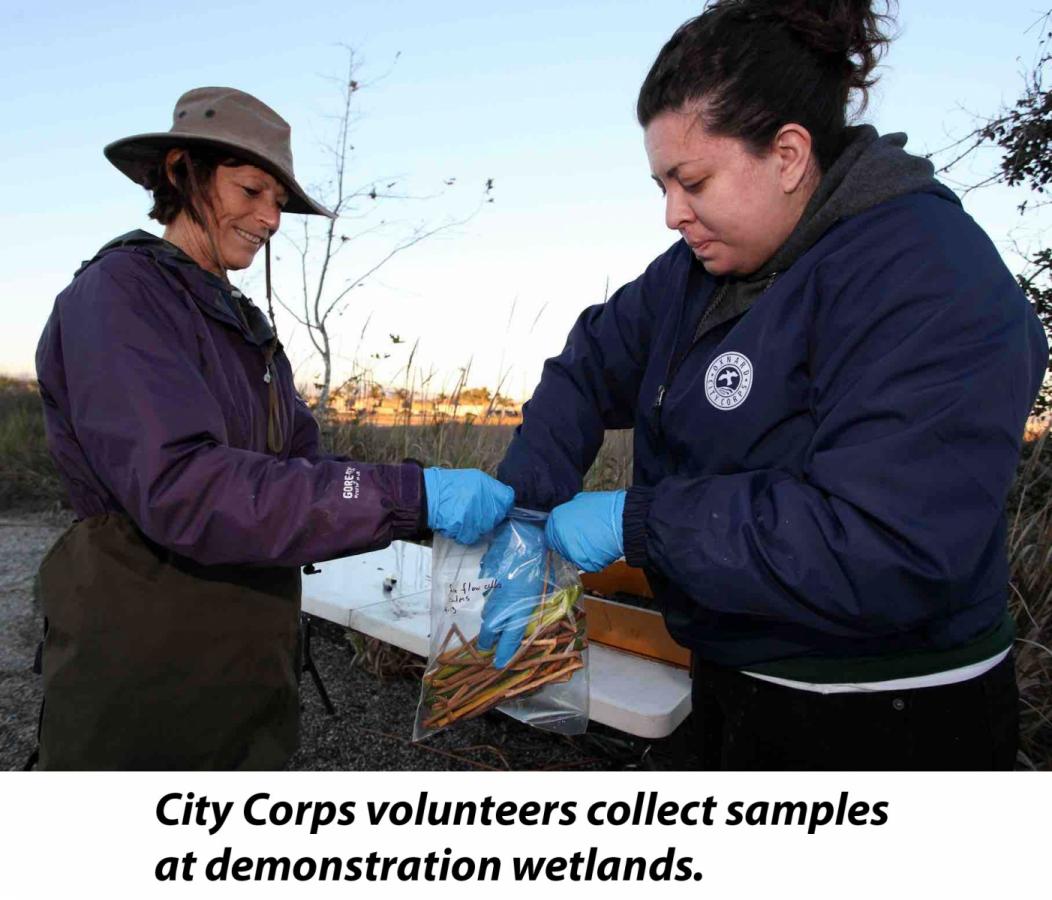 Gaining Work Skills and Self-Confidence
"This collaboration gives young men and women the opportunity to gain valuable training and work experience and helps many of them to transition to careers with the City of Oxnard and other agencies," says City Manager Greg Nyhoff. "The program also boosts their self-confidence, because they go home every day knowing that they have the skills and ability to do meaningful work that benefits their community."
Grant funding from the U.S. Environmental Protection Agency and the U.S. Fish and Wildlife Service supports the ongoing partnership's training and other educational opportunities.
In March 2014, when the city's recycling facility needed 15 trained staff members to implement a waste characterization study, City Corps stepped in to fill the staffing void. After receiving 40 hours of training in hazardous waste operations and emergency response, City Corps participants helped the Public Works Department complete the study. The city used the study results to help identify equipment needed to increase diversion of its waste stream and reduce greenhouse gas emissions.
Since Oxnard began operating its Advanced Water Purification Facility in 2015, City Corps has provided support for the facility's educational and outreach needs. The facility's science center offers City Corps participants a unique opportunity to educate the public about important water quality and supply issues facing the region. The youths also lead tours of the facility and maintain the demonstration wetlands. They gather data for the U.S. Bureau of Reclamation's research project at the facility, analyzing how coastal saline treatment wetlands can be created and/or restored using advanced water treatment concentrate waste streams.
"I joined the program when I was 16 years old. The experience has not only given me knowledge of possible careers, but it's also taught me the importance of giving back to the community through volunteering," says Olivia Cancino, who leads water facility tours and is currently exploring graduate programs in environmental sciences.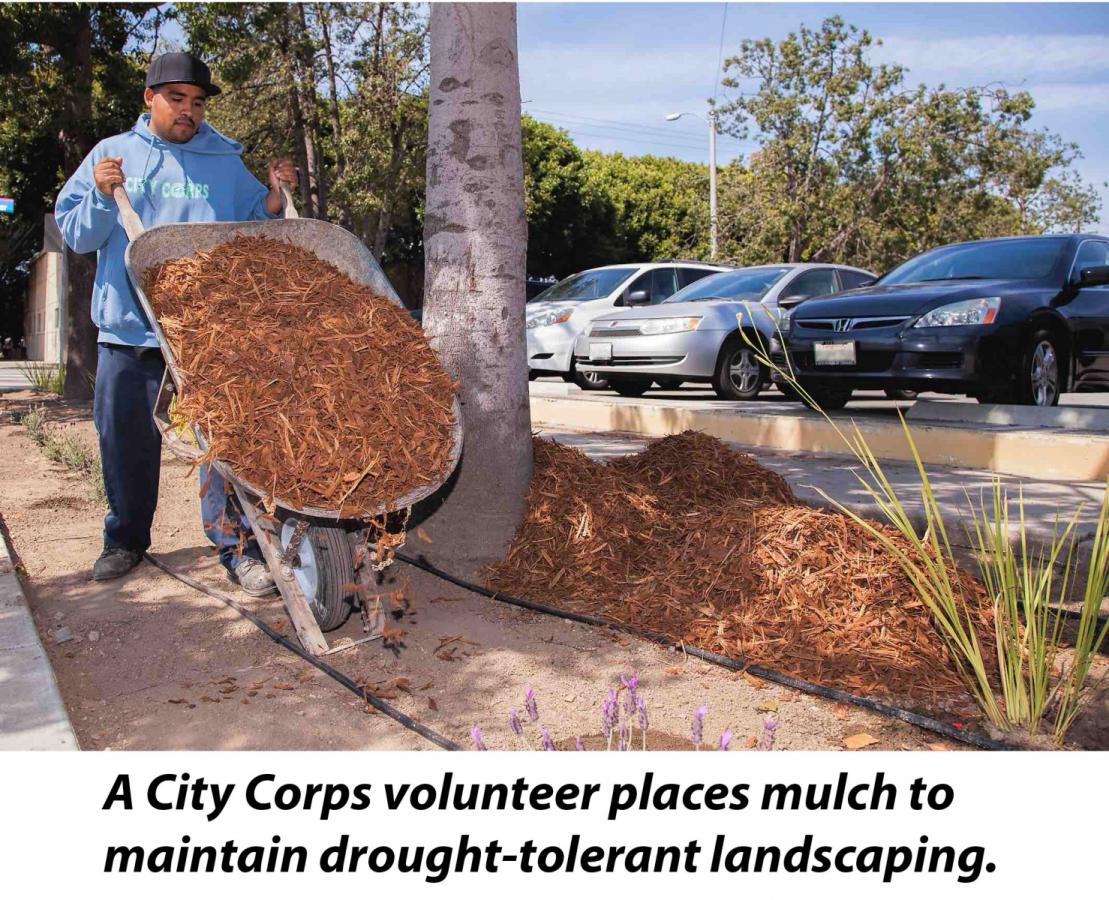 Partnership Addresses Multiple Needs
In addition to providing financial support to youths in need, the collaboration's success in engaging Oxnard's young residents has also helped the city reduce costs associated with fighting crime and gang activity, which unfortunately is a path sometimes taken by troubled youth. Some City Corps members who were previously affiliated with gangs have transformed their lives by participating in the program.
Other beneficiaries of the partnership between City Corps and the Public Works Department include the Storm Drain Keeper, the Street Keeper and Town Keeper, Water Division Internship and GIS and Engineering Technology programs.
Through the Storm Drain Keeper Program, youths help the city remove trash and illegally dumped items from storm drains that carry water to bays and estuaries. This helps protect the wetlands and beach dune areas, which serve as the habitat for endangered species. Through the Street Keeper and Town Keeper Program, youths assist with weed abatement, trash and debris cleanup, alley maintenance and removal of illegally dumped items.
Corps members support the community's potable water needs by participating in the Water Division Internship Program. Their duties include helping the Public Works Department provide accurate measurement of water delivered to customers. The internship experience prepares them for future employment in the potable water industry, and several City Corps members have gone on to secure employment in local cities' water divisions.
"When I joined City Corps at 20 years old, I wasn't too sure what I wanted to do with my life," says Oxnard native Mario Jimenez, who is now a wastewater collections operator for the city. "One of my first big projects was helping to maintain catch basins. I'm really grateful that the opportunity opened my eyes to a rewarding career path."
Program's Benefits Multiply
Oxnard continues investing in its youth through the partnership, which helps participants understand the importance of public service, job training, education and self-confidence. The collaboration has helped effect the positive changes needed to improve the community's quality of life. City Corps participants reap the rewards of hands-on experience working side by side with city staff to make positive changes in Oxnard and leave the program with valuable skills essential to successfully pursuing their career goals.
Contact: Greg Barnes, interim recreation supervisor, Cultural and Community Services Department, City of Oxnard; phone: (805) 385-8123; email: greg.barnes@oxnard.org.
---
Photo credit: Courtesy of the City of Oxnard and League of California Cities
---
This article appears in the August 2017 issue of Western City
Did you like what you read here? Subscribe to Western City
---