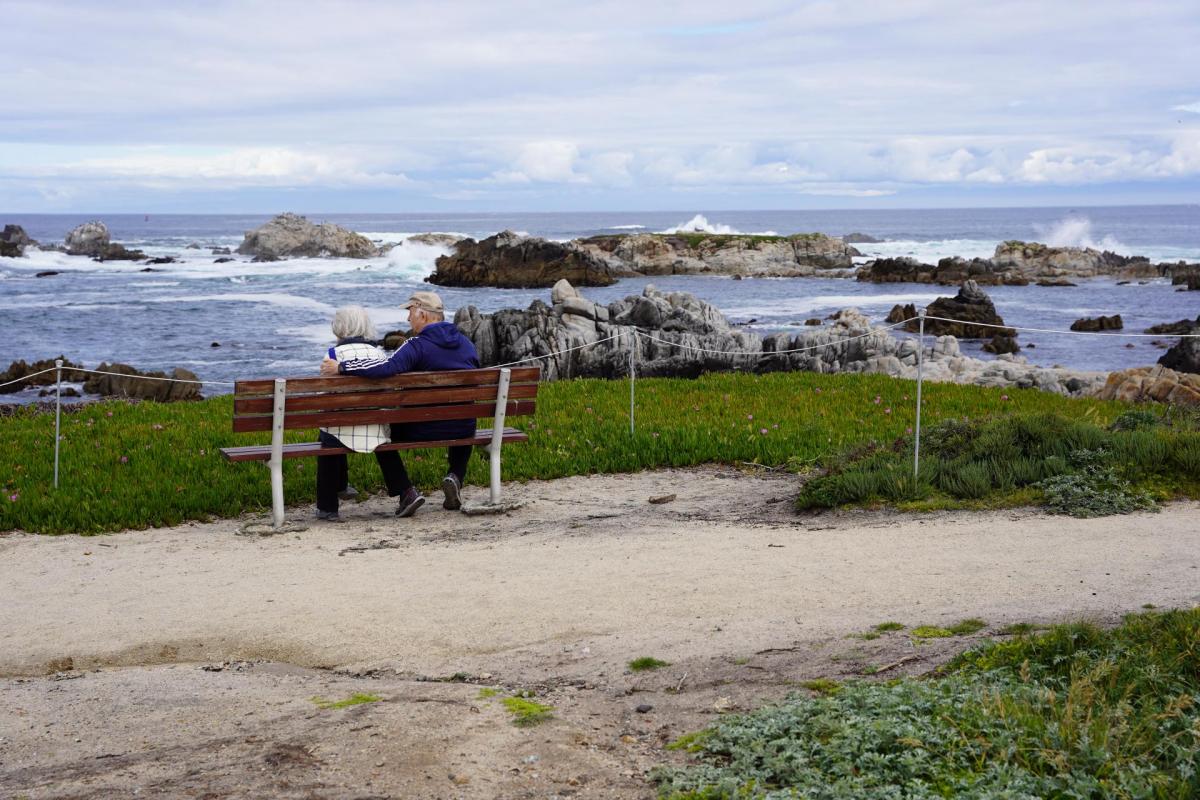 Pacific Grove closes the coastal trail gap to provide a safer experience for all
Karina Gonzalez is the digital media producer for Western City magazine; she can be reached at kgonzalez@calcities.org.
---

Until 2022, people had to weave through parked cars and native dune habitats to visit Pacific Grove's beautiful, rocky coastline, known as Point Pinos. Today, visitors can safely walk or bike along the shore. The new section of the trail is built to last for years to come.
Watch the video
Read the story
Point Pinos is a popular coastal destination in Pacific Grove known for its historic lighthouse, rocky shoreline, tide pools, and native vegetation.
Until 2022, the California Coastal Trail existed along the entire coast of Monterey and three of four miles of Pacific Grove's coastline. The only piece missing was along Point Pinos.
This gap made it unsafe for residents and visitors to walk and bike along the coastline.
"There were dangerous pedestrian trails that weaved through parking areas and native dune habitat," said Joyce Halabi, deputy director of public works for the city of Pacific Grove. "There were parked cars that dominated the scene and there wasn't uniform parking."
In 2012, Pacific Grove's Recreation Board came up with the idea to construct the Point Pinos Coastal Trail.
"The idea was to create improved safety for all the users of our coastal trail and to fill the 0.8-mile gap that existed in the California Coastal Trail between the cities of Monterey and Pacific Grove," Halabi said.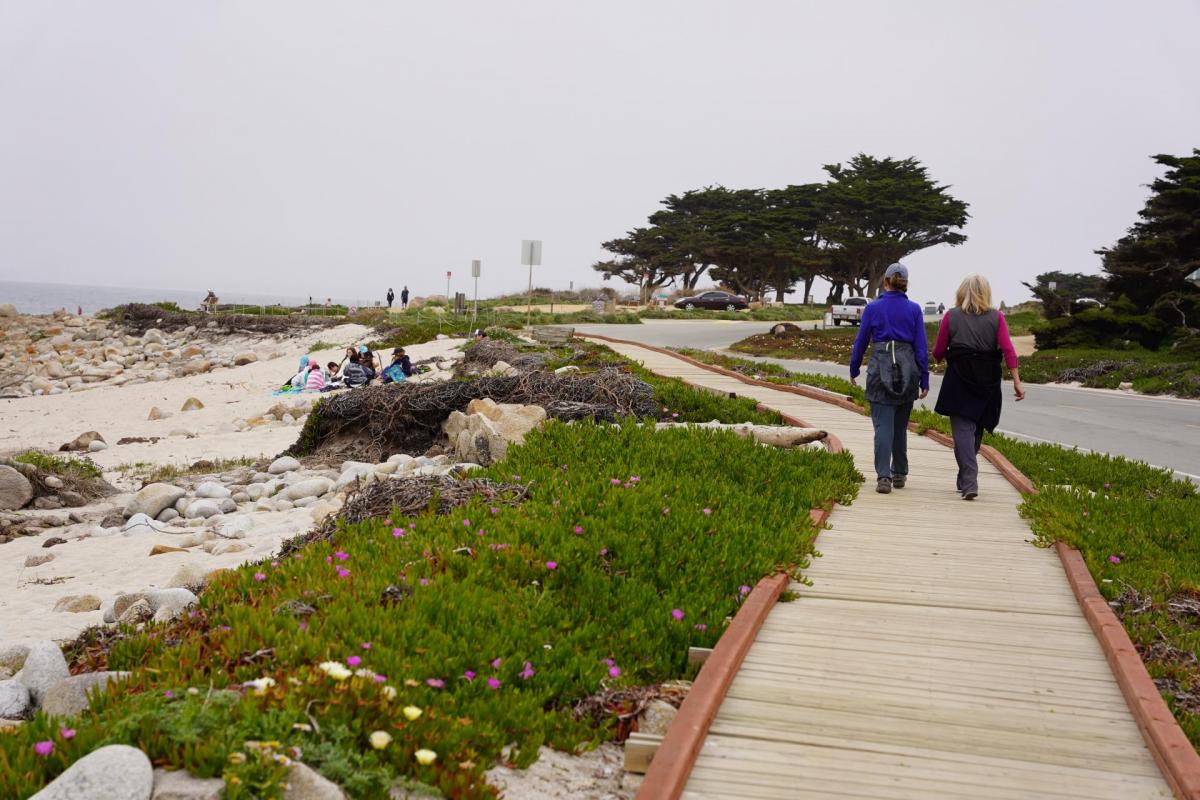 When there's a will, there's a wave. The city got to work and partnered with the Coastal Conservancy and other groups to turn the vision into reality.
"We were able to articulate the project benefits to a bunch of different funders and were able to generate over $2.5 million in grant funding for the project," said Halabi. "We also did a bunch of outreach during the construction process to really notify people of what was going on and what they could expect."
After a decade of public feedback, design, and hard work, the Point Pinos Coastal Trail was complete.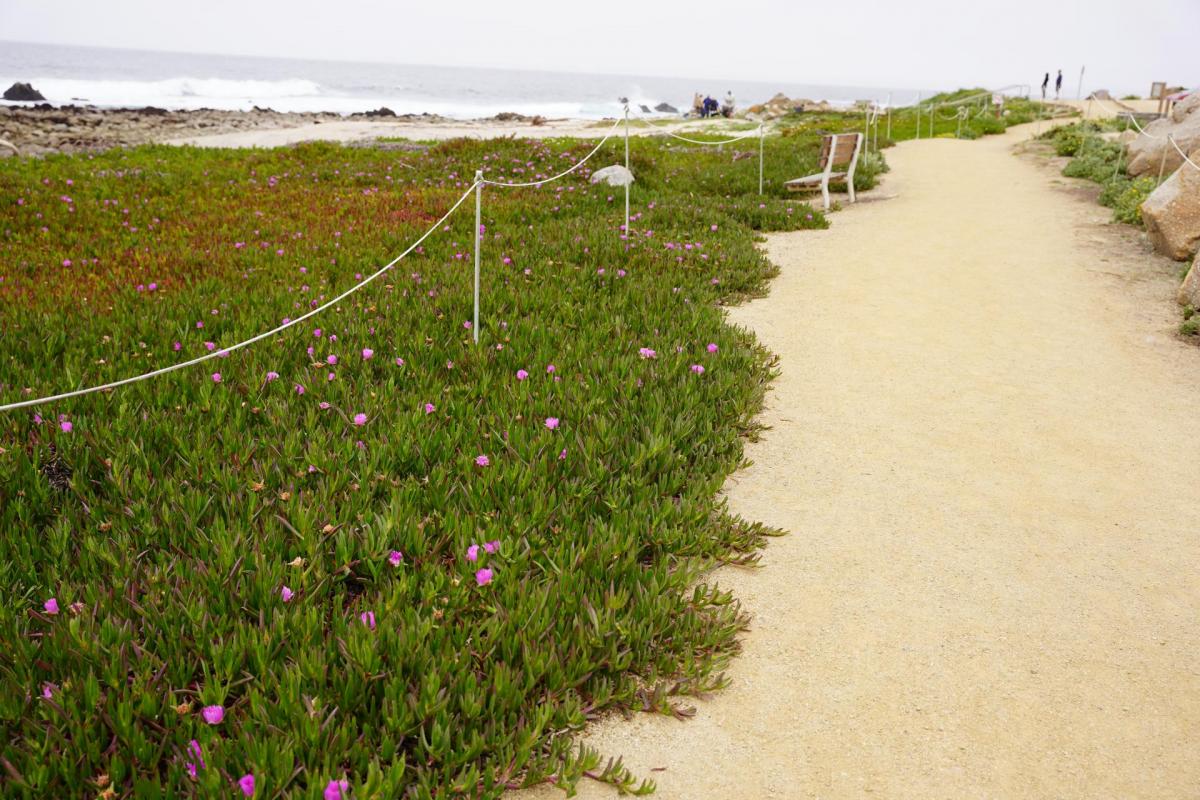 The trail includes a 5-foot-wide, Americans with Disabilities Act-compliant pathway, 10 new beach access points, formalized parking, and various stormwater improvements. It also includes 2.5 acres of native plant restoration that help protect the coastline's natural habitat.
"I'm really happy they've done it … It's nice because it was hard to get to the Asilomar Trail from the rec trail by Lovers Point before and so it's really nice to have that connection," said resident Cathy Ishikawa.
The Point Pinos Coastal Trail is designed to be resilient in the face of climate change.
"The trail and the parking areas are all set back past the 30-year erosion setback line which is great because that means it will be here for years to come," Halabi said.
The trail even withstood the test of severe storms in early 2023.
"We have thousands of people that come to our coastline and enjoy the various coastal amenities — tide pools, our beautiful beaches — so, it provides a safer experience for them all," Halabi said.