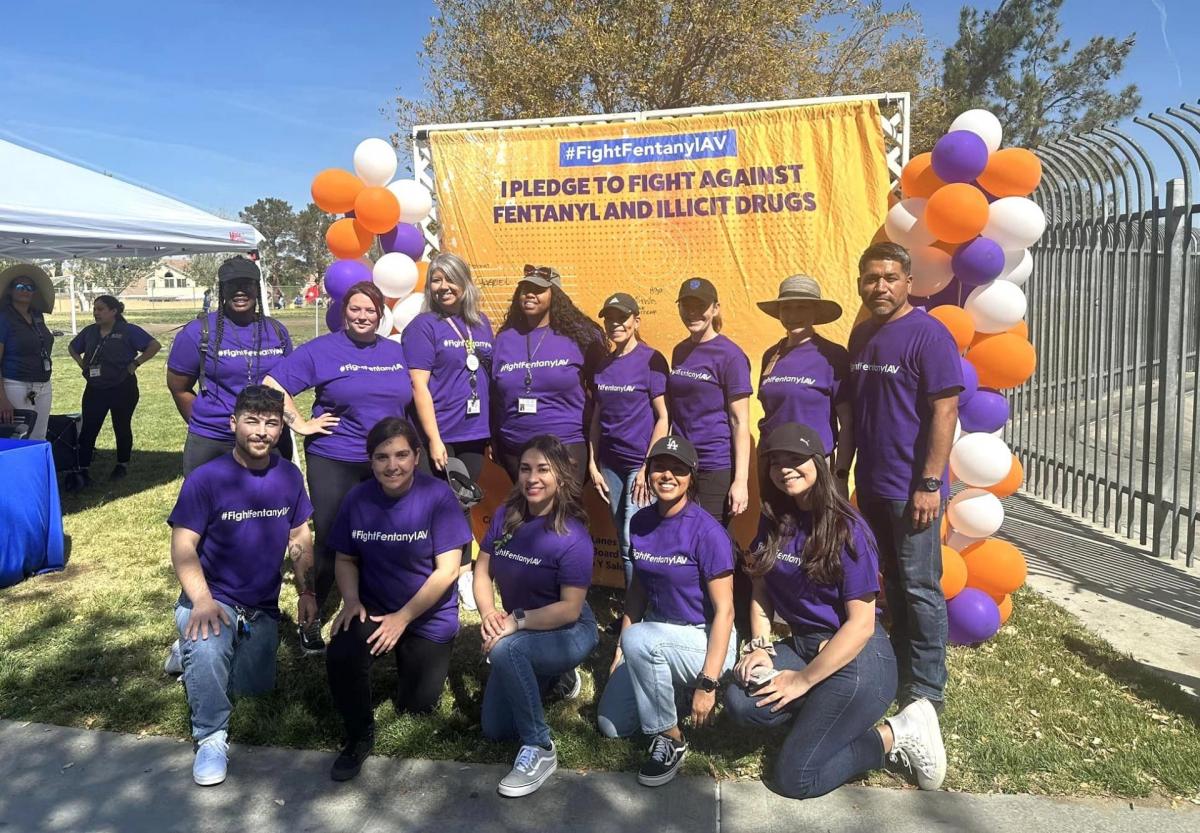 Palmdale's #FightFentanylAV shows the power of a united community
Nardy Lopez is the deputy city manager for the city of Palmdale. She can be reached at nlopez@cityofpalmdale.org.
---

Concerned about the growing number of fentanyl-related deaths, city officials in Palmdale knew they had to do something. But they also realized they could not enforce their way out of the crisis. Working with key stakeholders, the city launched #FightFentanylAV — an initiative aimed at reducing drug overdose deaths through education and community engagement.
The campaign has made significant strides in safeguarding the city's residents, especially youth. "The fentanyl epidemic has targeted our youth and run rampant throughout our communities and devastated families," said Keisha Como, a prevention program coordinator for Change Lanes Youth Support Services. "I joined the fentanyl action team committee to do the work instead of just talking about the problem."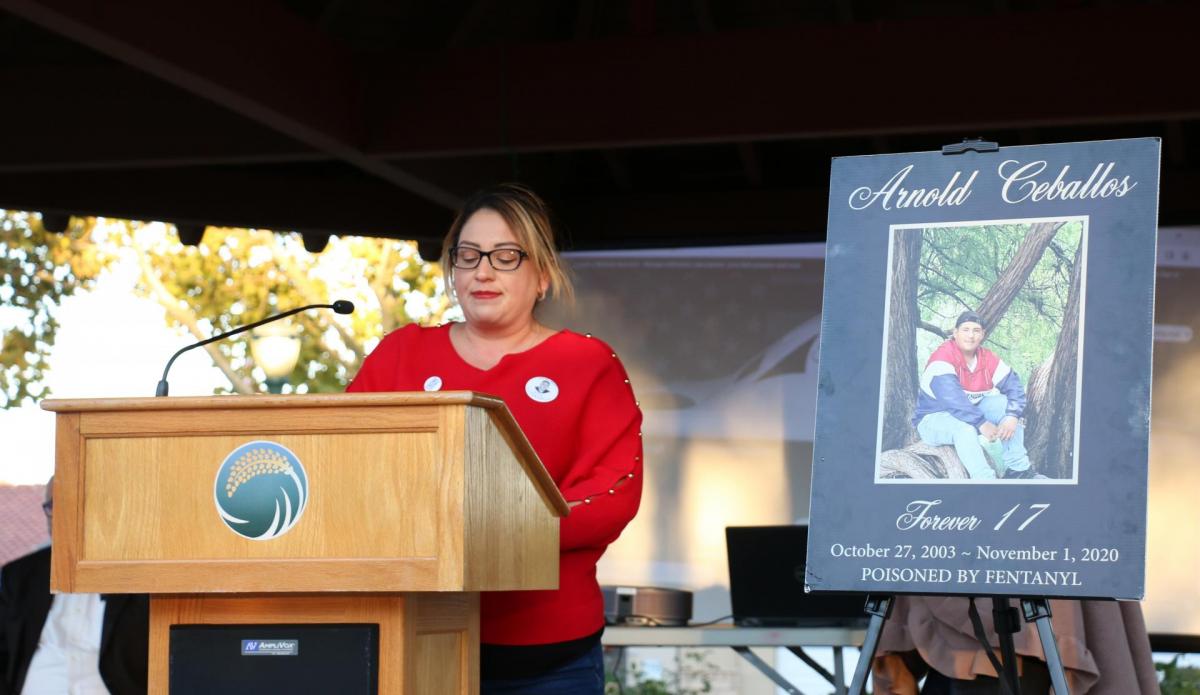 What the fentanyl crisis looks like
Fentanyl is an incredibly potent and deadly synthetic opioid. It is 50 times more powerful than heroin and relatively cheap. Without the user's knowledge, it is often mixed with other drugs, such as heroin or cocaine. Fentanyl works by binding to the body's opioid receptors found in areas of the brain that control pain and emotions.
Fentanyl is highly addictive and can lead to physical and psychological dependence. Effects can include unconsciousness, coma, and death.
The consequences of fentanyl abuse are catastrophic and staggering. Over 6,000 Californians died from fentanyl in 2022, according to new estimates from the state. Both state and federal agencies state this number is an undercount due to incomplete data. Regardless, fentanyl hits communities hard.
"Arnold was loved by family and blessed with many friends," said Graciela Baez, a Palmdale resident who lost her son to a fentanyl overdose. "He would bring happiness into any room he entered. Arnold attended a party where deadly pills were present, and he overdosed. Arnold was a typical kid who went to a party. He didn't have to die."
Baez warns parents to be aware of new friends in their child's life and monitor their social media accounts. "Fentanyl is often sold on social media sites, allowing for messages to disappear easily and not leave evidence of illegal activity," she said.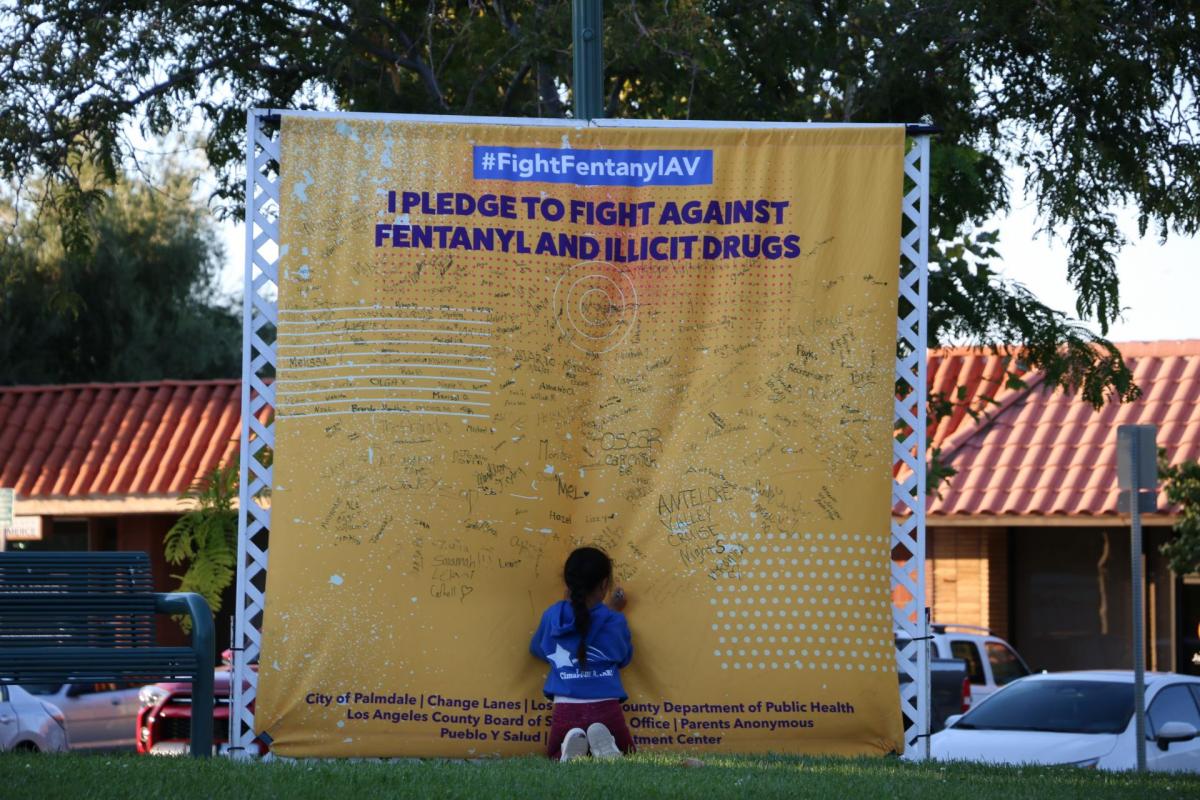 Empowering and connecting the community
The Palmdale city council first learned about the growing number of fentanyl deaths while holding virtual town halls on mental health during the pandemic. Staff realized that the city's existing communication tools and partnerships could serve as a springboard for a fentanyl awareness and prevention campaign. Officials launched the first campaign discussion in October 2022.
The discussion attracted over 50 stakeholders — something that would be key to the campaign's ongoing success. The original partnership included service providers, school districts, community-based organizations, and other community members. A diverse group of organizations, public agencies, and healthcare professionals soon joined the campaign, recognizing the urgent need to address the crisis. Working together, they reached a broad audience and provided a wide range of resources and services to the community.
One of the campaign's first major initiatives was to organize a community event at a Palmdale park. The event catalyzed the community to join hands in the fight against this deadly opioid, serving as a call to action.
The positive sentiments shared with the service providers at the event confirmed that the community wanted and embraced the work being done by the campaign. One resident noted that the event gave them hope that other families would not experience the pain their family was living with.
A standout feature of #FightFentanylAV is the involvement of Palmdale's youth through the Youth Multimedia Challenge. This innovative initiative invited middle school and high school youth to create video public service announcements, artwork, or poetry focused on raising awareness about the dangers of fentanyl. The city's youth met the challenge enthusiastically, showcasing their creativity and passion for making a difference. They conveyed that fentanyl can affect anyone and that we have a collective responsibility to combat it.
Michael Gonzales, a local high school teacher, said the challenge was "a great experience for [his] students to put something like this together for their community."
Building on the success of the campaign launch, the city doubled its commitment by launching a second phase of the youth challenge in the fall. Staff introduced new strategies and initiatives to keep the campaign fresh and relevant, such as adding a song category, increasing the scholarship amounts, and offering an opportunity to tour a production studio. The number of entries more than tripled.
The #FightFentanylAV campaign also hosted events to engage and equip the broader community with essential skills and knowledge, including naloxone/Narcan and hands-on CPR training. Typically delivered through Narcan, naloxone reverses opioid overdoses and is often the difference between life and death. Since the campaign launch, service providers like Change Lanes have trained over 2,000 residents and/or supplied them with Narcan.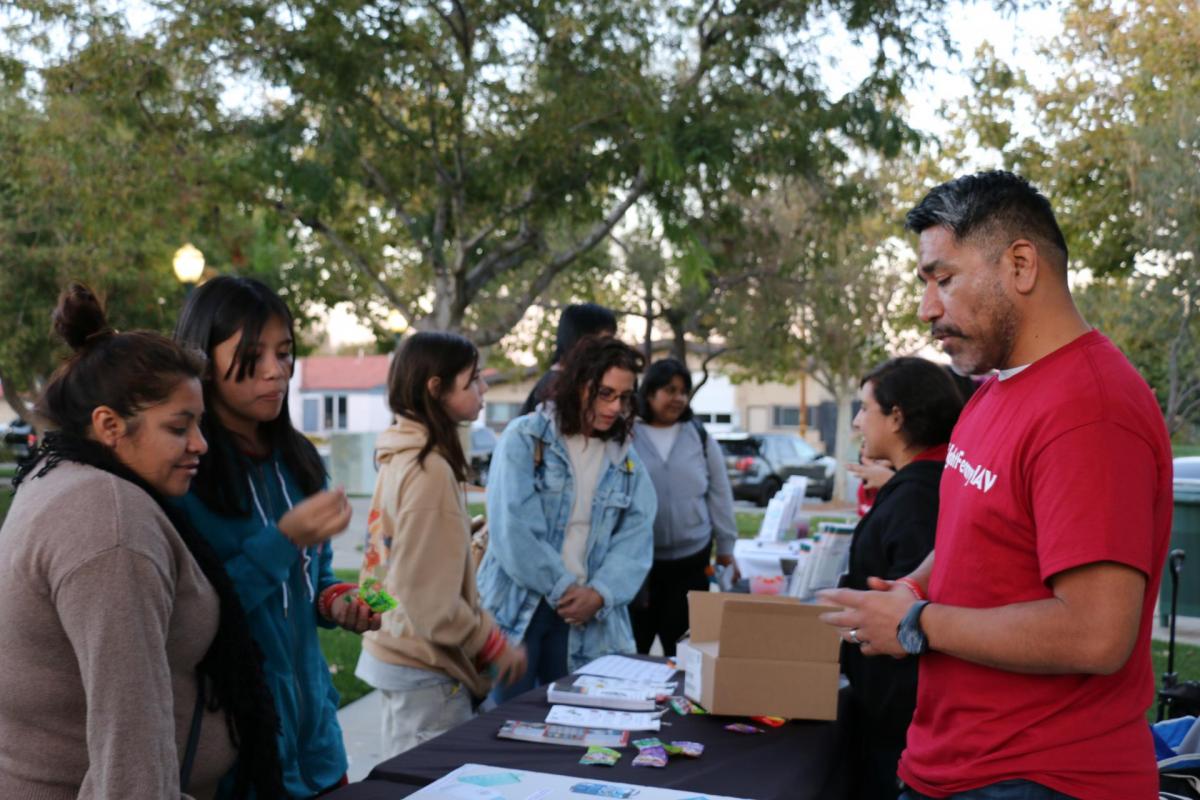 Measuring the impact
The campaign has had several tangible successes. First, the increased awareness surrounding fentanyl and the risks associated with its use has saved lives. The community's understanding of the dangers of this deadly drug has grown exponentially, leading to more cautious behaviors and a reduced likelihood of experimentation.
Residents are grateful for the campaign's impact, as it equipped them with vital tools and knowledge to respond to opioid overdose and cardiac emergencies. Providing resources such as Narcan and CPR training sessions has notably increased preparedness and fostered a shared sense of responsibility within the community.
The engagement from Palmdale's youth was also a resounding success. By giving young people a platform to voice their concerns and express themselves creatively, the campaign empowered them to play an active role in combating substance abuse. This not only raises awareness but cultivates future leaders committed to their community's well-being.
The fight against fentanyl remains a top priority for the city. #FightFentanylAV shows how community-driven action in the face of a devastating public health crisis can make a difference. By bringing together multiple service providers, engaging the community, and offering essential training to residents, Palmdale has demonstrated its unwavering commitment to combatting the scourge of fentanyl.
"As a team … we have taken action against allowing fentanyl to destroy our community, and together, we will continue to do so," stated Como.
The key to making a difference is uniting with each other and sharing resources. Creativity, passion, and commitment blossom when we collaborate and create a sense of belonging while making a positive difference. As the #FightFentanylAV campaign continues its mission to protect and educate the people of Palmdale, it serves as a beacon of hope and a model for other communities facing similar challenges.