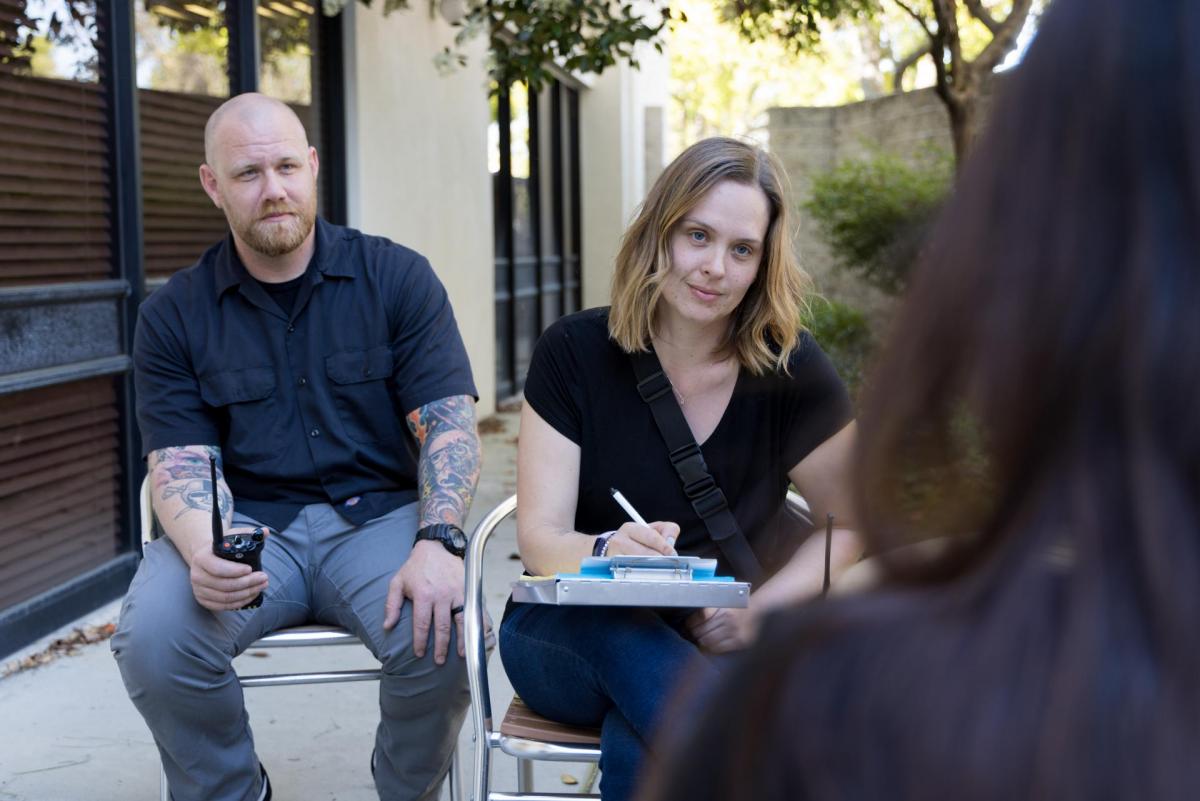 Partnerships provide hope and help to Pleasanton residents in crises
The city of Pleasanton won the 2023 Helen Putnam Award in the Health and Wellness Programs category. For more information about the award program, visit www.helenputnam.org.
---
The tragedy of George Floyd's murder in 2020 deeply affected many Americans and sparked in-depth reviews of policing protocols, including in Pleasanton. Located in the San Francisco Bay area, the suburban community has a historic downtown, an award-winning school system, and over 1,200 acres of green space. Pleasanton residents value education, innovation, and social justice. But like any community, Pleasanton has its share of challenges.
At the time, city police were placing over 350 people per year in 72-hour psychiatric detentions when they were judged to be a danger to themselves or others. Police officers generally do not have the expertise or access to resources to intervene appropriately in many of these situations.
To make matters worse, no one followed up to determine if the patients had received any treatment after an initial evaluation. This often led to recurring calls for service and the potential for escalation to mental health crises. With limited resources, these incidents sometimes became acute crises — especially if left unchecked.
Today, someone experiencing a mental health crisis in Pleasanton has a much different experience.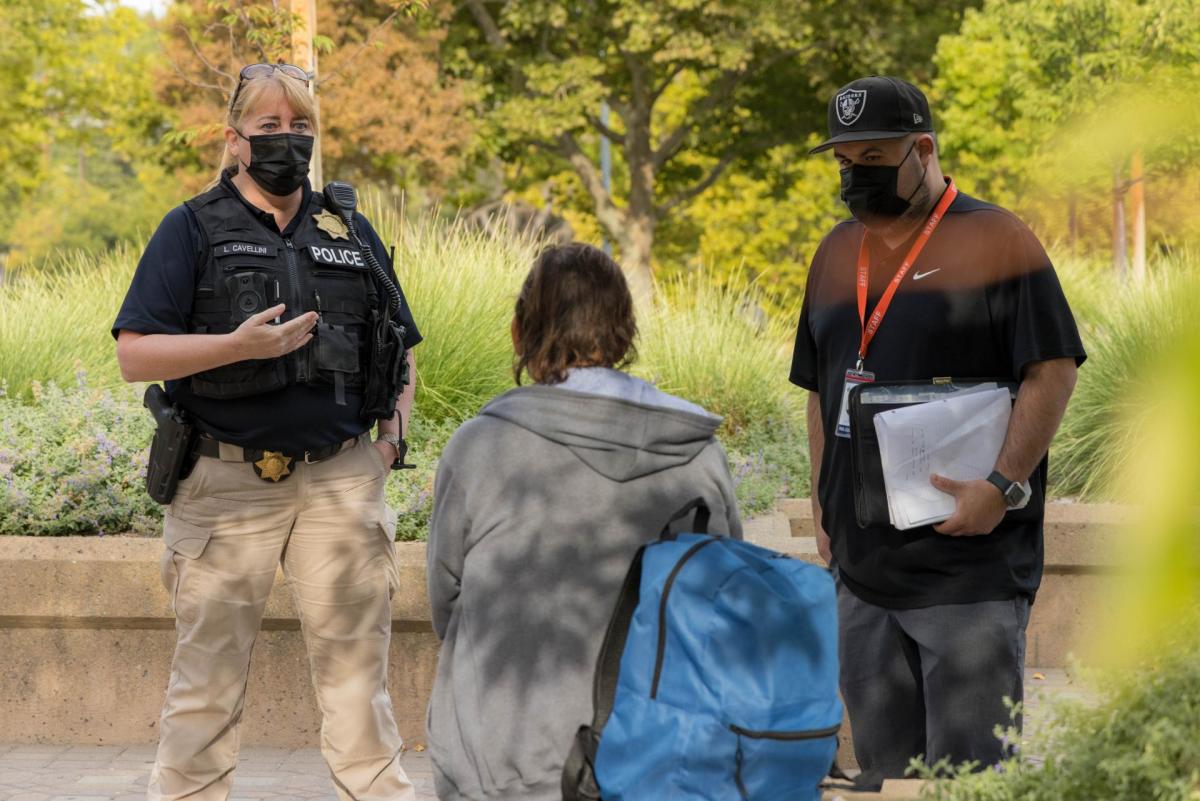 A community-wide response to a community-wide challenge
Soon after George Floyd's death, the city council held community listening sessions on policing in Pleasanton. "Our residents expressed a strong desire to remove uniformed police personnel from non-criminal incidents of mental health in order to offer appropriate health resources by licensed clinicians to at-risk community members," Police Chief David Swing said.
In response, the city council unanimously approved a workgroup to strengthen the collaborative response to mental health calls for service and boost the community's overall behavioral health resilience. The group was comprised of mental health practitioners, social services representatives, county behavioral health workers, school district administrators, and city staff, including law enforcement.
The workgroup proposed an alternative response program, which the council funded for a two-year trial in November 2021. The Community Advisory Board also played a key role in shaping the program.
"We strongly support this program that meets a person where they are at," said Marsha McGuiness, president of the local National Alliance on Mental Illness chapter, at a recent council meeting.
Police department dispatchers now send a licensed clinician and non-uniformed police officer in an unmarked police car to mental health calls. The team helps anyone in a crisis — housed or unhoused. The team serves as the initial touchpoint for a person in crisis and connects them to mental health service providers for further help.
The team also helps clients navigate insurance so anyone in urgent need of mental health or substance abuse treatment can get help immediately, regardless of their ability to pay for services. Patients are sent to nearby partners, such as Axis Community Health or Stanford Health Care Tri-Valley.
Stanford Health Care in particular worked with the city and the county to reduce the number of emergency psychiatric holds. Alameda County trained the staff on how to conduct initial evaluations without the assistance of sworn police personnel.

In its first year of operation, the alternative response team responded to over 360 calls for service. Uniformed police assistance was only required in 96 of those interactions, freeing up police resources and reducing emergency psychiatric holds by 47%.
"By utilizing the specialized training of licensed mental health clinicians from the private non-profit mental health agency Bonita House, Inc., and through partnerships with Axis Community Health and Stanford Health Care Tri-Valley, the city has significantly expanded emergency mental health resources for our community members and shown greater compassion by increasing levels of service and available care," City Manager Gerry Beaudin said.
Another key outcome: Clinicians can directly engage with unhoused residents to get them into housing. Clinicians have helped place over half of all identified unhoused persons in permanent or long-term housing. The team understands the complicated landscape of supportive services and is very efficient at identifying the proper resources for each client.
For example, the alternative response team contacted an individual experiencing homelessness at a large encampment near an interstate. They soon discovered that this person had spent most of their adult life unhoused. The team connected the individual to resources, who then secured a long-term residency at a tiny home village.
Another important partner is the Pleasanton Unified School District. The community, city council, and workgroup identified students experiencing mental health crises as an important concern. The school district provided training on how to respond to a student in crisis and removing uniformed police officers from non-criminal calls at schools reduced the number of psychiatric holds of youth at Pleasanton schools from four per month to less than one per month.
Residents have been extremely supportive of the program, and staff will continue to adapt to address evolving needs. Looking to the future, a similar program on a regional level, in partnership with neighboring cities and community partners, could benefit the entire region and reduce the overall cost of care for all cities. By pooling resources, cities can serve more people, thus increasing the program's impact.
Kurt Schlehuber is a captain for the Pleasanton Police Department and can be reached at kschlehuber@cityofpleasantonca.gov. Pamela Ott is the assistant city manager and can be reached at pott@cityofpleasantonca.gov. Watch this video for an overview of the project.