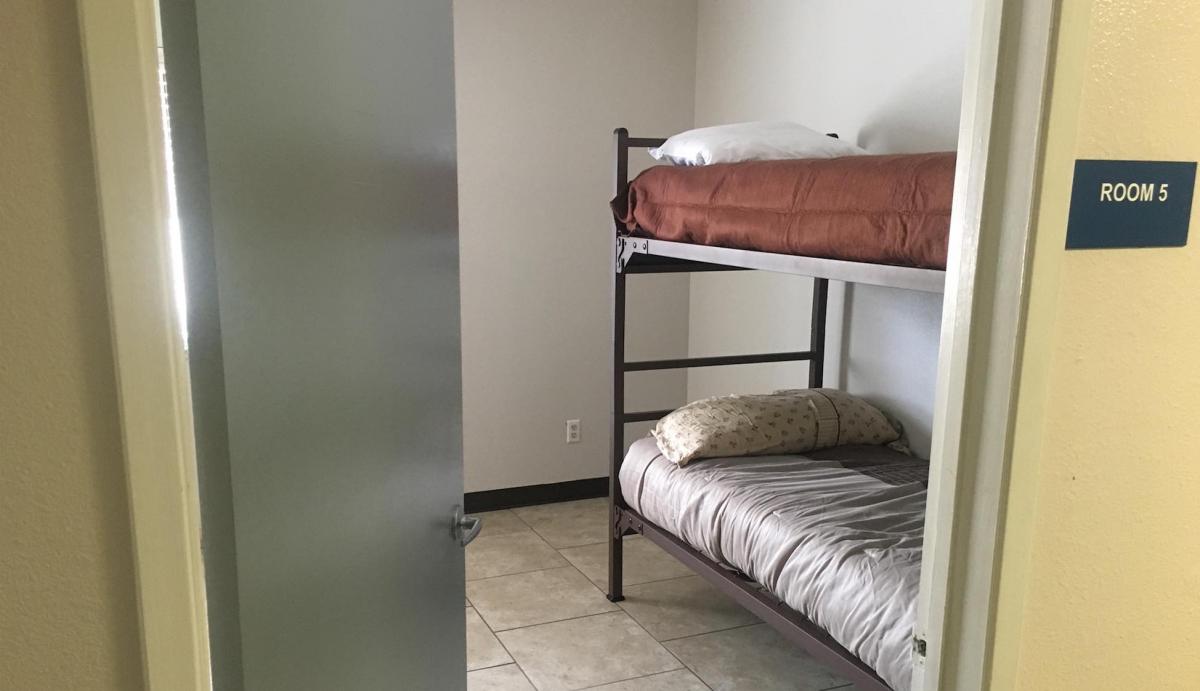 Patterson's HOST House Tackles Homelessness
The City of Patterson won the Award of Excellence in the Housing Programs and Innovations category of the 2018 Helen Putnam Award for Excellence program. For more about the award program, visit www.helenputnam.org.
---
The City of Patterson (pop. 22,679) lies at the heart of the Central Valley. Known as the Apricot Capital of the World, the city also hopes to become known for taking strides toward ending the homelessness crisis in its community. Since 2012, the city has supported Helping Others Sleep Tonight (HOST) House, a nonprofit organization dedicated to addressing the homelessness epidemic in the City of Patterson and other Stanislaus County cities by offering rest, food and opportunities to those experiencing homelessness and to working, low-income residents.
Putting the Problem in Context
In 2018, a New York Times article highlighted that more than one-quarter of the nation's total homeless population lives in California. The majority of these individuals are "unsheltered" — living on the streets, under freeways and in fields and parks in cities throughout the state. The homelessness crisis affects cities of all sizes in California. According to a 2017 count, California has nearly 135,000 homeless people. The City of Patterson, located in Stanislaus County, had over 60 homeless people — a population composed of 62 percent men, 15 percent women and 23 percent children under the age of 15. And as in most cities, this number is growing due to the scarcity of affordable housing.
For smaller cities like Patterson, the problem is not so much a lack of awareness, but a lack of resources.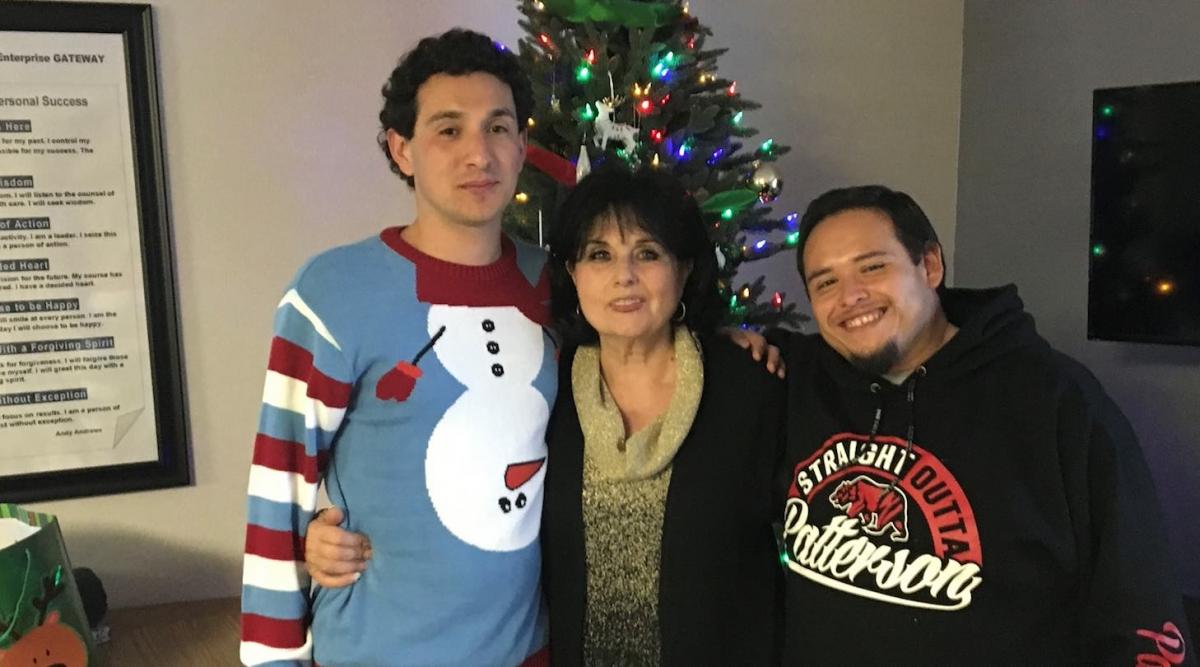 Looking for Local Solutions
HOST was established in 2009 as a faith-based organization, supported by members of 18 churches in the Patterson area. "The citizens of Patterson have a long history of helping those who are homeless, but as the problem grew, they realized they needed the local government to help resolve this issue," says Patterson City Council Member Dennis McCord.
In 2012, HOST approached the city for assistance. Patterson provided HOST with a low-interest loan to purchase a house that could be used as a transitional residence for the city's homeless population. HOST House opened in 2013; however, due to funding limitations the facility was open only during the cold and often deadly winter months. As a result, in 2016, the Patterson City Council again provided funding to help HOST House stay open for more months during the year. Council Member McCord says, "As HOST and the City of Patterson have worked together, the relationship has continued to grow and benefit the homeless population of Patterson."
In another example of this reciprocal relationship, the council provided additional funds to construct a large shade structure used to host food-sharing events for individuals and families experiencing homelessness. These events are designed to attract the homeless population to HOST House and help connect them with needed support services.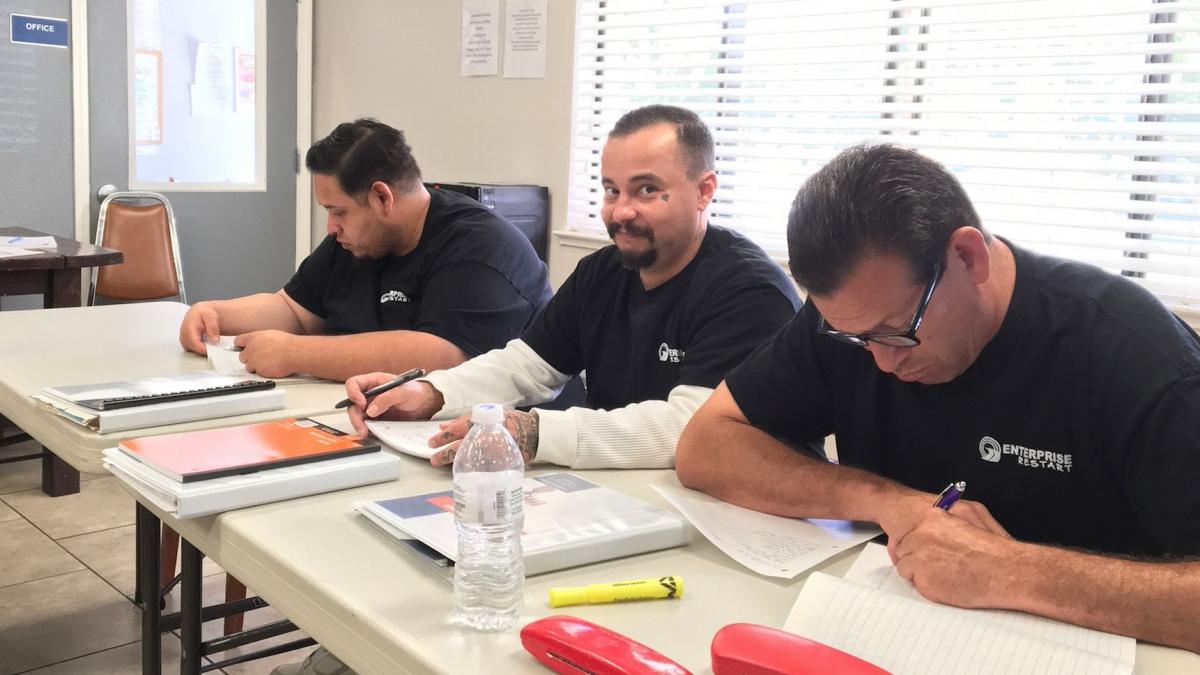 Adding an Educational Component
In 2017, Patterson and HOST collaborated to provide educational classes at HOST House. HOST and the city teamed with Cambridge Academies Enterprise Centers, a nonprofit focused on creating a positive difference in the lives of individuals who desire a better future, to develop the Enterprise Restart Program. The goal is to help each participant transform their life and develop the personal mindset, skills, competencies and work habits that result in healthy personal and financial self-sufficiency.
"Enterprise Restart is the heart of our homeless students' transformation," says Laura Elkinton, director of programs at Cambridge Academies. "We have seen amazing results after six months — 80 percent are now employed or attending college full time. The program teaches them how to think and live in a different way. Many of our students have lived on the streets for most of their lives and haven't acquired the skills to do anything else. Enterprise Restart gives them hope and transforms them into successful individuals."
The year-long program is broken into two phases. Phase 1 consists of the transformative curriculum developed by Cambridge Academies and work experience, and Phase 2 provides work support and training for independent living. Participants attend both phases of the program three times a week for five hours each day. By extending HOST House's services to education, the city is not only taking homeless individuals off the street and giving them a clean bed and warm food, but also providing them with the means to support themselves and escape homelessness.
City's Approach Produces Positive Results
After years of funding HOST programs, the city council unanimously voted to revise its loan promissory note in March 2018. The city agreed to waive HOST's monthly loan for every month it is open, essentially forgiving the organization's debt and giving it a way to stay open year-round.
Since opening its doors in 2013, the HOST House has helped over 28 individuals get off the street and into permanent housing — a small number to some, but nearly half of the estimated homeless population in Patterson.
Marlon was homeless for over 10 years and recently completed the Enterprise Restart program. He says, "I learned through Enterprise Restart to think outside my old ways — to think of the positive I can do and not the bad, running amuck in the streets. I've become the productive person I can be and learned to contribute to society, family, friends and even associates." Marlon is now attending school full time and studying sociology. He plans to work with troubled youth and help them understand that they can achieve their dreams.
Reducing the city's homeless population by 50 percent has increased community engagement. The City of Patterson has provided funding, and the larger community has come together to volunteer time and donate needed items.
Perhaps the key factor in this solution is that HOST offers services beyond those typically provided by a food bank or homeless shelter. By combining those elements with Enterprise Restart, HOST is developing a long-term solution to the homelessness crisis, while the city essentially reinvests money into the community. Director of Programs Elkinton says, "We have found the key to helping the homeless people in our community have a second chance, and we look forward to continued success."
Contact: Ken Irwin, city manager, Patterson; phone: (209) 895-8015; email: kirwin@ci.patterson.ca.us.
---
Photo Credits: Wood texture, ivo_13.