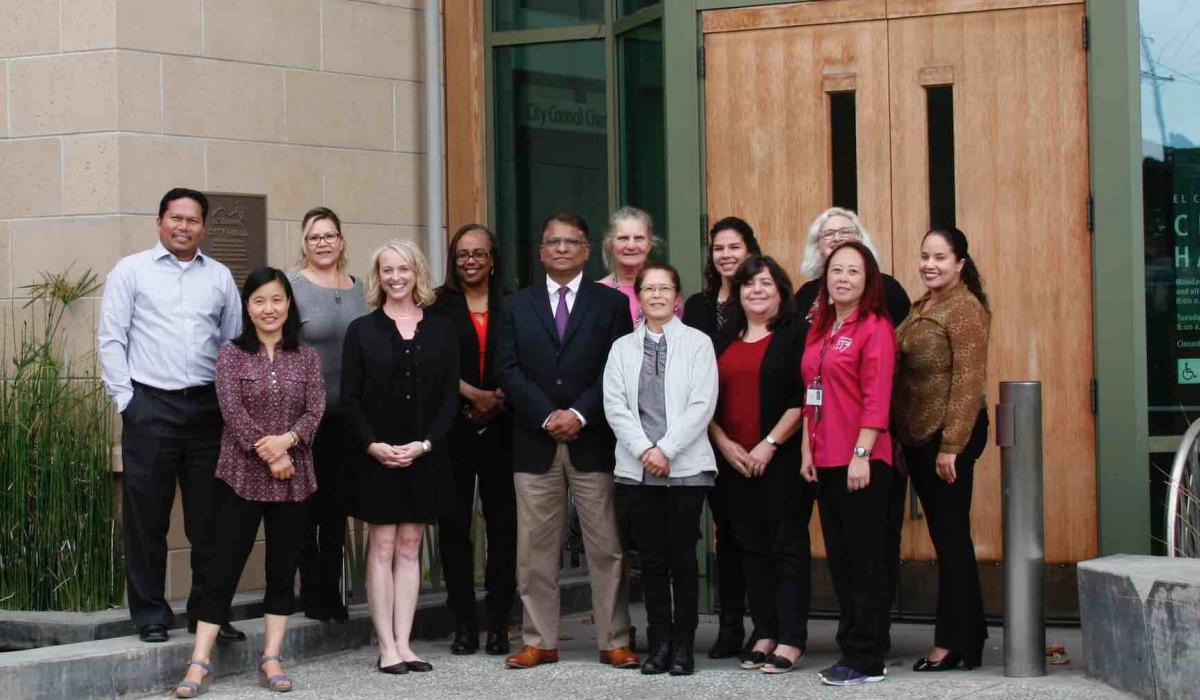 Perspectives on City Management From ICMA President-Elect Karen Pinkos
Eva Spiegel is director of communications for the League and can be reached at espiegel@cacities.org.
---
El Cerrito Assistant City Manager Karen Pinkos will be sworn in as president of the International City/County Management Association (ICMA) in late September 2018. This is an honor not only for Pinkos, who has had a lifelong passion for public service, but also for California and the League. As leader of the international organization, Pinkos will have an opportunity to shape both policy and the future of the city management profession. When she assumes the role of president, Pinkos will be the fourth woman to do so in ICMA's 105-year history — and the second female president from California. (Pinkos will become city manager for El Cerrito in December 2018 when current City Manager Scott Hanin retires.)
Western City recently spoke with Pinkos about public service, city management and fostering strong leadership.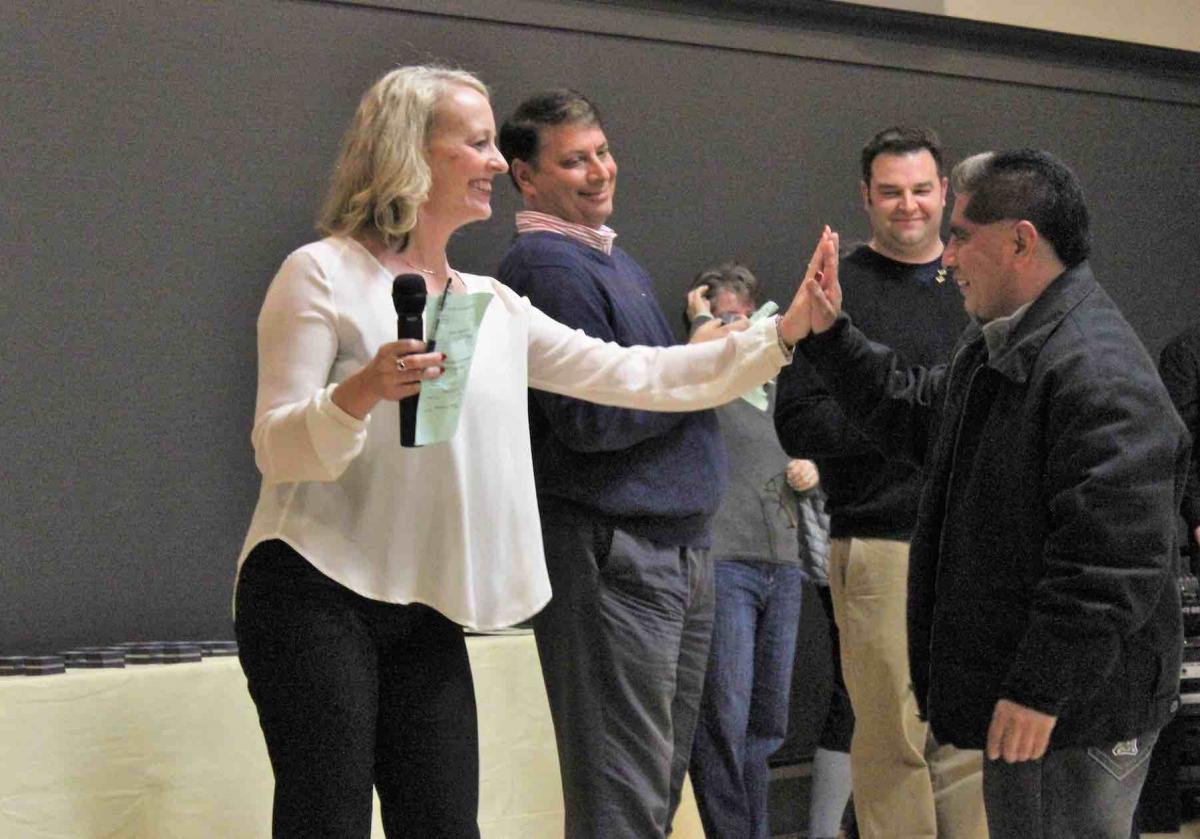 Describe your path to city management.
Pinkos: There is no one path to becoming a city manager. You can get here in many ways, including by moving laterally from other positions such as police chief, public works director or city planner. It's a wonderful job. Being a generalist has allowed me to dabble in all of these areas.
My first local government job was assistant to the city manager in Oak Park, Michigan. When I was finishing graduate school, I visited relatives in the San Francisco Bay Area. As soon as I landed, I felt like I'd come home. From that point forward, I started looking for job opportunities in California and got an interview in El Cerrito. It was a newly created position of assistant to the city manager, with a newly hired city manager, in a town that is the Bay Area version of where I grew up: a small suburb on the edge of a huge metropolitan area. My first day of work was Sept.10, 2001 — quite the week to start a new job in a new place.
What makes El Cerrito a great city?
Pinkos: El Cerrito has 24,600 residents and is just north of Berkeley in the East Bay Area. We like to say we're in the middle of everything. The community makes it a great city — the people are wonderful, and the city council is a dream to work with. I am very proud of my city council because they care so much about this community. Our staff is amazing. El Cerrito is a full-service city — we are small but mighty. We have our own Police, Fire, Recreation and Public Works departments. We do a lot for a city our size.
What inspired you to go into city government and public service?
Pinkos: I grew up in Michigan, and working in local government runs in the family. My mom is the retired deputy city clerk of Royal Oak, Michigan. When I was little and before she worked full time, my mom served as treasurer of the local storm drain ballot measure campaign. We also have police officers in my family, and my grandmother was a poll worker. So I always knew that I would go into some type of public service. I considered becoming an attorney or a politician. At a young age, I even thought about running for my hometown city council. Later, I put myself through college by working in retail management. I liked the management part, and in my sophomore year, I took my first public administration class. Public administration combines the things that I love — local government and public service — with the thing that I am good at: management. After I got my first city job, I earned my master's degree in public administration, and I've been in city management ever since.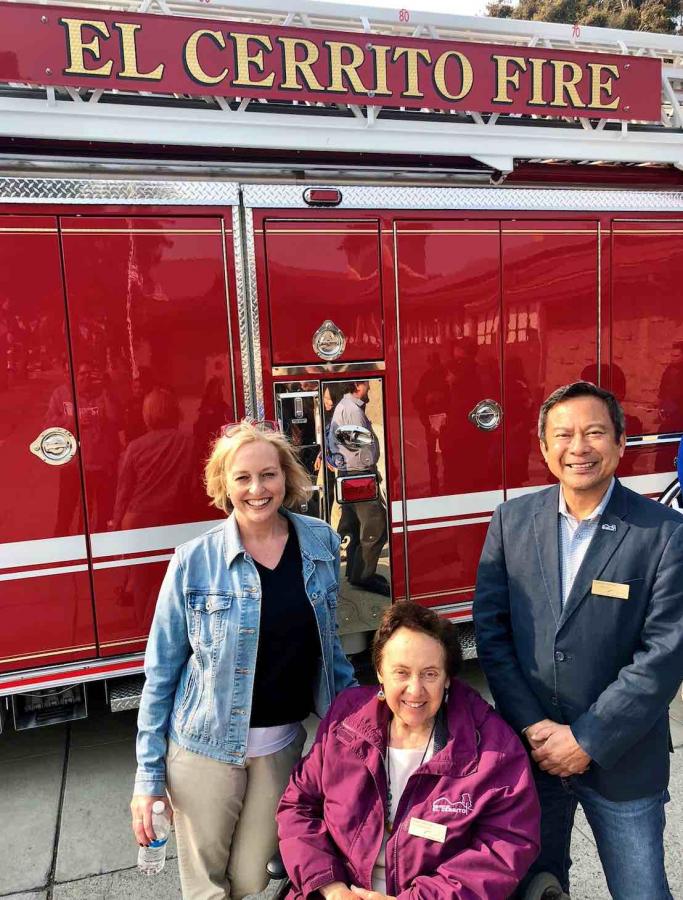 What is the role of the city manager?
Pinkos: The city manager historically is the chief executive officer of the municipal organization and implements city council policy. From my perspective, the role of the city manager is that and more. We've typically been in the background, but the position has evolved to become much more of a leadership position. We need to be engaged with the city to understand the needs of the community. With that expertise, we can advise the council on best practices and offer recommendations so they can create the best policies that meet the needs of residents. Essentially, the city manager is the connection between the council, the community and the city staff. City managers provide ethical, efficient and effective leadership that serves the greater purpose of improving the quality of life for our residents. It's a fantastic profession, and it's an honor to be a part of it.
What are some of the greatest challenges in running California cities today?
Pinkos: Some are obvious, such as trying to match the goals of the community with the city's limited resources. Others include being resilient in the face of adversity, whether a natural disaster or financial constraints, and continuing to provide essential services even during the worst crisis.
What do you view as the most important sources of information and professional development for city managers?
Pinkos: ICMA is the international organization that promotes and fosters ethical professional management. It's the premier resource, network and support system for city and county managers worldwide. ICMA provides a global and national perspective that helps give managers a broad world view. I've been an ICMA member since 1997 when I had my first local government job. I'm passionate about ICMA, as it has carried me through my entire career and two states.
Here in California, I've been involved with all of the wonderful professional organizations that make up the fabric of city management. The League's City Managers' Department, which I've been privileged to serve as an officer, has been instrumental in my learning and networking — and given the head-spinning issues that tend to happen at the state level, it is a critical connection for me.
I have to give a huge shout out to the Municipal Management Association of Northern California (MMANC), which helped me build my network when I moved here. Its southern counterpart, the Municipal Management Association of Southern California (MMASC), is equally wonderful. I'm proud to serve since last year on the California City Management Foundation board, which is a great organization dedicated to the city management profession and our development beyond just the technical issues. Finally, I'm part of Cal-ICMA, the state affiliate of ICMA. The board includes members from each of the aforementioned organizations, plus other affiliate groups, and serves to truly connect all of the professional management groups in the state. We have so many terrific groups to connect with here in California, and they work together to make all of us more effective managers.
What is the value in belonging to ICMA?
Pinkos: Besides adherence to its Code of Ethics, the best value is the relationships and network of mentors, peers and friends that I've been able to build worldwide. We can learn so much from each other and about each other to help make our own organizations better. Being able to count on others for help, guidance, ideas and inspiration is critical to any professional's success, and that is absolutely true of local government management. Being involved in ICMA has made me a better manager, and it has helped make our city better too. El Cerrito has been honored to receive ICMA awards on some of our city's programs, and we are very proud to be recognized in this way.
Describe the connection and relationship between the League and ICMA. In what ways do the two organizations work together?
Pinkos: The League and ICMA work very well together to enhance, support and promote professional management in California. Our state is unique because we have numerous organizations focused on city management. Many of the programs we have developed together have become national models.
It's also important to maintain good relationships with your legislators and their staff. The League is invaluable in facilitating those connections. Being a member of both the League and ICMA provides managers in California the best tools to be successful.
Tell me about your leadership in ICMA.
Pinkos: I have served on several ICMA committees and task forces and helped develop ICMA's organizationwide Strategic Plan in 2006. I served on its executive board as vice president of the West Coast Region from 2008–11.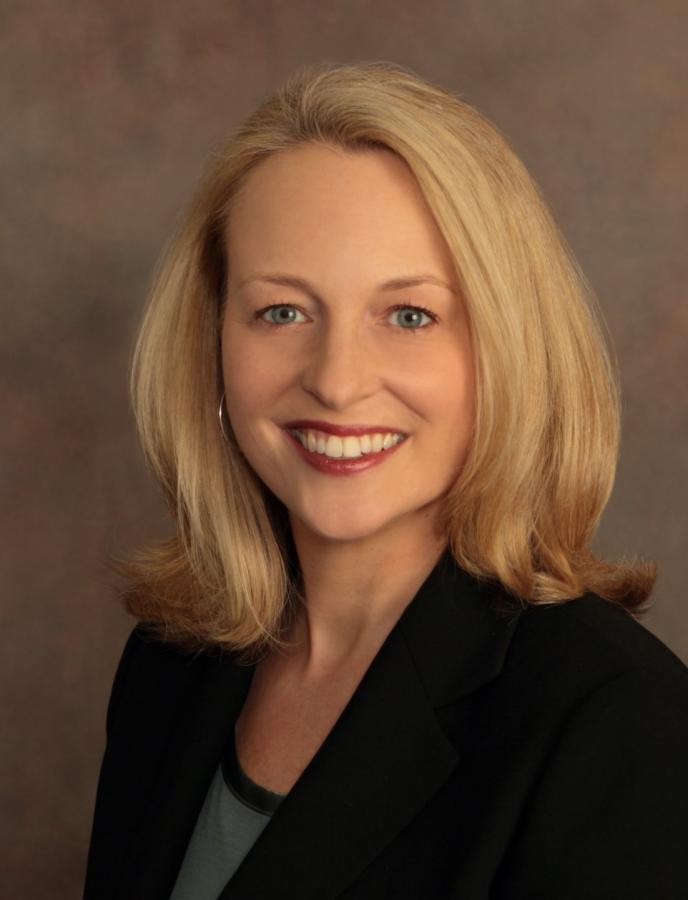 You will be sworn in as ICMA president in September 2018, marking an important milestone both for women in your profession and California. What is that like?
Pinkos: I will be the fourth female president in ICMA's 105-year history. We just selected Jane Brautigam from Colorado as the next president, which will be the first time in ICMA history that we have two consecutive female presidents. When Pat Martel, the recently retired city manager of Daly City, served as president in 2015, her mission was to promote women and people of color in the profession, and I want to continue that during my term. It's often said, "You can't be what you can't see," and serving as a role model for women is meaningful. I want other women to see me and my female counterparts in leadership roles so they can picture themselves doing similar work.
When I am ICMA president, I will be talking about how we are not alone as an industry — many industries have an abysmally low number of women in leadership. But we have the opportunity to be leaders in raising the ranks of women in municipal management, seeing more gender balance and including more people of color. That is exciting.
We need to show people who want to go into this profession that we represent them. All of the state's diverse populations should be reflected in their local government leadership. As a local government industry and a profession, we can set the standard for gender balance, inclusion and diversity.
How do we inspire the next generation? How can we inspire a diversity of people to become leaders in this profession?
Pinkos: Again,"You can't be what you can't see" sums it up. We need to reflect our community and be able to show that inclusion matters and ensure that people feel comfortable participating. You can't just invite me to the table — I need to be part of the conversation.
I'm a big cheerleader for local government. I am constantly encouraging people to look at this profession. Local government can be a career for anybody. You can be an engineer, IT specialist, public safety worker or finance professional. Any career path can be fulfilled in local government, and you are working for the people. The public sector offers some of the most important work anyone can do. I firmly believe that. I have the ability to impact people's lives on a daily basis. I can make a positive contribution to how people feel about where they live and work.
Any final thoughts you want to share?
Pinkos: On my professional journey, I've been honored, humbled and in some ways extremely lucky to have met the people I've encountered and to have been given the opportunities I've had. I feel fortunate to have been inspired by the people I've met and be able to pay it forward. That is my next focus. A lot of people have helped me out and taken chances on me, and my job now is to pay it forward — that is how our profession will keep growing.
---
Photo Credit: Courtesy of the City of El Cerrito.