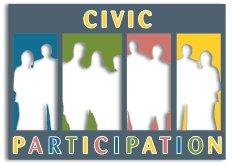 Perspectives on Civic Participation: An Introduction
This article is the first in a Western City series that looks at how local officials throughout California are using civic participation strategies to inform policy decisions, build stronger communities and create more effective governance. This month, the series fea tures local officials' perspectives on public involvement and offers resources for civic engagement efforts.
In the coming months, the series will address ensuring broad representation in public engagement efforts; local leadership and the state's changing demographics; using community participation in plan ning, housing, local budgeting, emergency preparedness and youth development; sustaining capacity for public engagement; and evaluating civic participation efforts.
The Institute for Local Government (ILG), which is the nonprofit research affiliate of the League and the California State Association of Counties, launched a Collaborative Governance Initiative as part of its ongoing efforts to promote public confidence in local government. The program's goals are to support inclusive and effective civic engagement in public decision-making and help California's local officials successfully navigate the community participation options that bring the public's voice to the table on important issues. For more information on the initiative, visit www.ca-ilg.org/cgi.
ILG's Collaborative Governance Ini tiative staff is coordinating this civic participation series, which is designed to provide information, stimulate discussion and build on existing efforts to connect with residents and increase public trust in local government.
---
This article appears in the July 2008 issue of Western City
Did you like what you read here? Subscribe to Western City
---