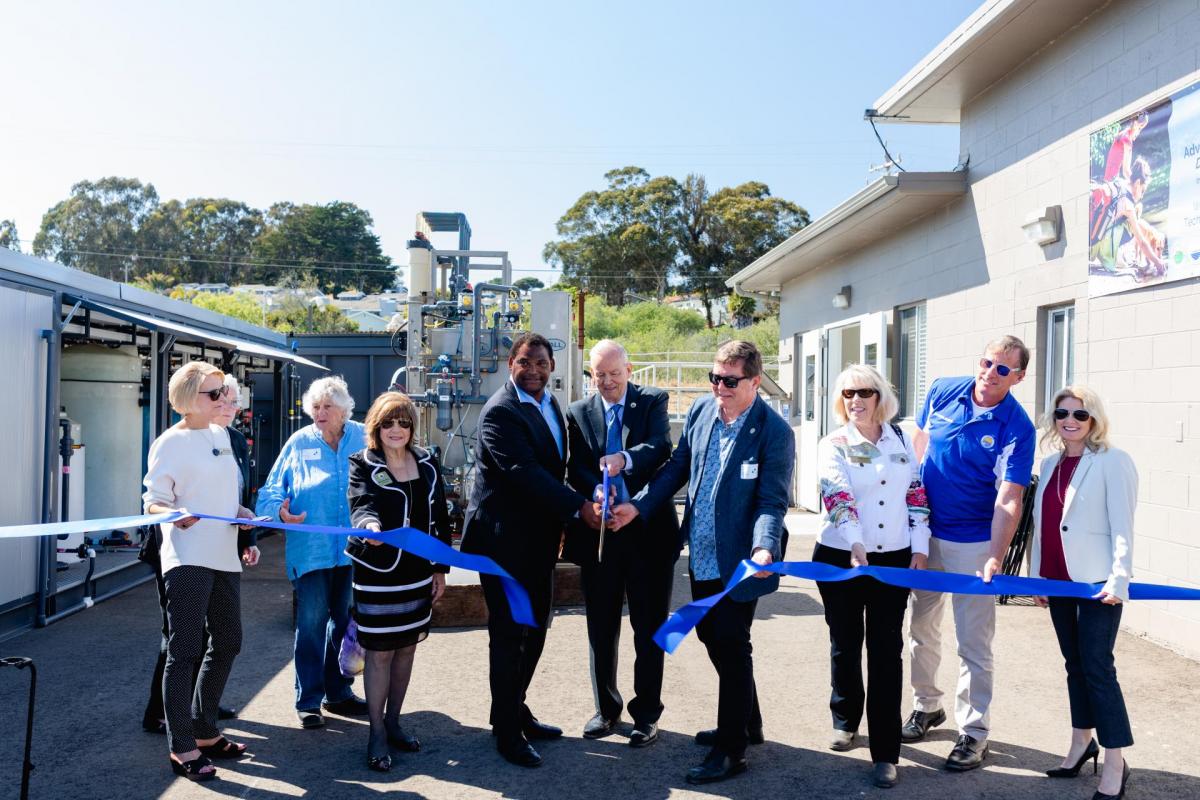 Pismo Beach's Central Coast Blue collaboration addresses water needs while building community support and cross-agency partnerships
The city of Pismo Beach won the 2021 Helen Putnam Award for Excellence in the CCS Partnership Intergovernmental Collaboration category. For more information about the award program, visit www.helenputnam.org.
---
Managing limited water supplies is nothing new for the coastal cities of Arroyo Grande, Grover Beach, and Pismo Beach. For decades, these cities have worked cooperatively to sustainably manage their shared water resources. Now, for the first time, the three cities are developing an innovative water reuse project that will deliver sustainable, purified drinking water to thousands of residents.
The south San Luis Obispo County cities rely on three water sources — the Santa Maria Groundwater Basin, Lopez Lake, and imported water — to meet their communities' diverse water needs. However, prolonged drought and changing environmental conditions have dramatically impacted these sources, putting the Central Coast communities in a vulnerable position.
Recent studies show early signs of seawater intrusion — the movement of saltwater into freshwater supplies — in the northern area of the Santa Maria Groundwater Basin, likely caused by decades of declining groundwater levels. Lopez Lake has dropped to 25% normal capacity, triggering mandatory cutbacks for its users. Likewise, as California continues to suffer from drought and limited snowpack, State Water Project allocations are at a historic low.
In response to these emerging challenges, Pismo Beach and its partner agencies developed Central Coast Blue, a regional water reuse project that will create a new, local water supply and protect the groundwater basin from seawater intrusion.
"Central Coast Blue is more than just a drought-proof project to protect our water portfolio on the Central Coast of California. It is an exercise in partnership with our neighbors," said Pismo Beach Mayor Ed Waage. "Central Coast Blue is a model for how cities can come together to benefit a region, solve difficult problems, and make meaningful change. When we look back 30 years from now, Central Coast Blue will have been an investment in our water supply, but also in each other as partner agencies."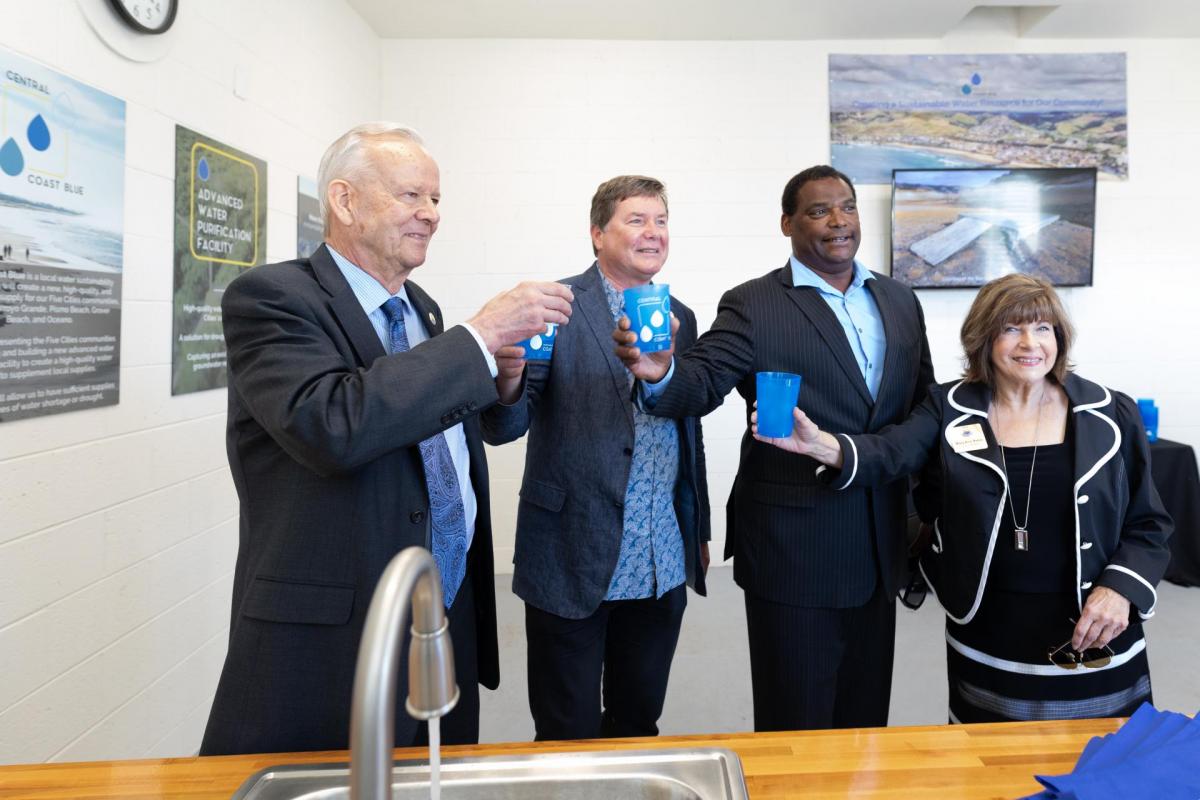 An investment in water and cross-agency collaboration
While water reuse solutions are not new, Central Coast Blue is a uniquely innovative, forward-thinking, solution to the region's water supply challenges. The program will send recycled water from nearby wastewater treatment plants to a new advanced water purification facility, where the water will be treated to drinking water standards. The highly purified water will then be injected into the groundwater basin and later used for drinking water.
Traditionally, recycled water projects are a partnership between a water and a wastewater agency. Because of the unique makeup of the region, Central Coast Blue is a partnership between three cities, a community services district, a sanitation district, and the county.
"This is an incredibly important project — a project that our region is looking at to see how we can improve water resiliency, and how we can work together as communities in order to do it," Grover Beach City Manager Matthew Bronson said.
Central Coast Blue's integrated team of planners, technical leaders, and creative specialists — led by the city of Pismo Beach and Water Systems Consulting, Inc. — demonstrates how a timely, integrated, creative, and technical approach to outreach and education builds support and excitement for the project years ahead of implementation.
As a result of extensive community outreach and engagement, Central Coast Blue is widely supported by local agricultural, business, and environmental stakeholders, with endorsements from state and federal legislators. For many years, project partners engaged in intentional, sustained outreach with key stakeholders through public meetings, informal conversations, presentations, and a pilot project that allowed hundreds of community members to taste purified water.
"Central Coast Blue gleans the very best from among us: collaboration, leadership, and innovation. This project requires careful coordination to address the drought head-on and leave a positive legacy for future generations," Pismo Beach City Manager Jim Lewis said. "We have taken a very technical project and made it digestible for our community so that they can understand the significance of this investment and feel ownership for this new community asset."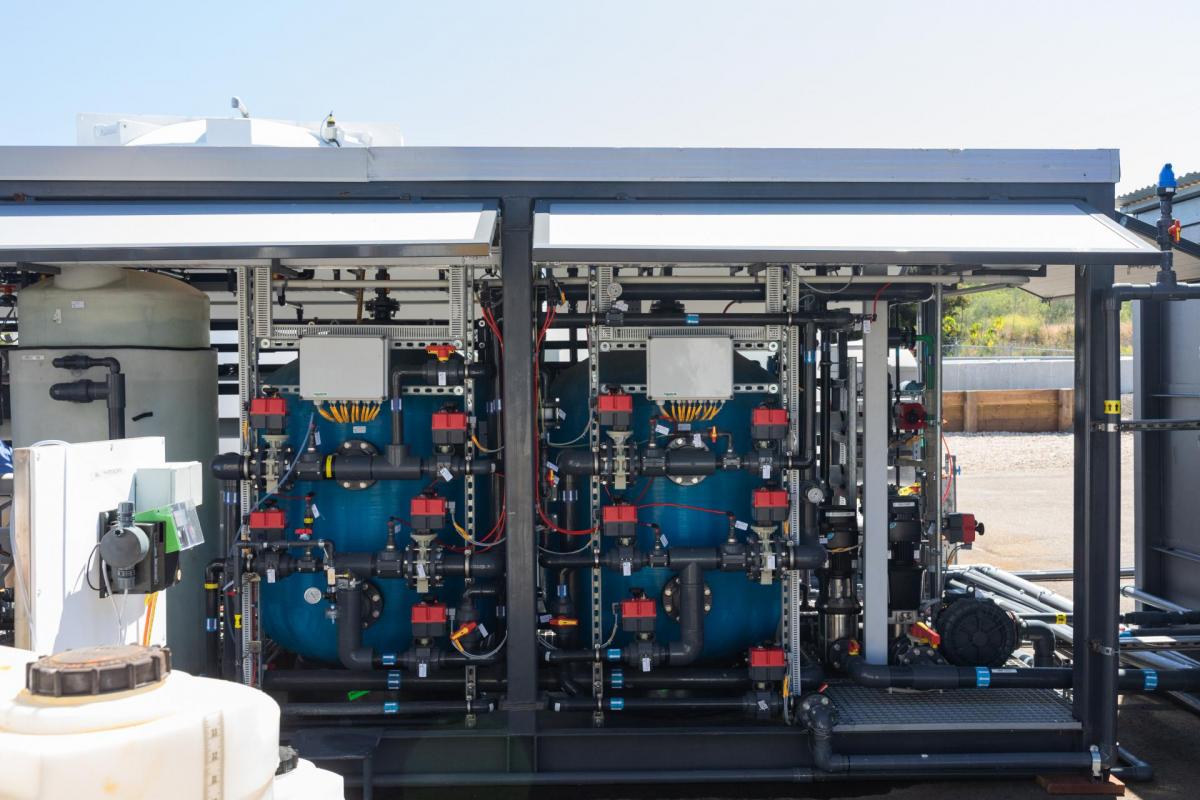 Building support, one glass at a time
In 2018, Pismo Beach partnered with IDE Technologies to construct a small-scale pilot plant to test the technologies proposed for Central Coast Blue. The demonstration facility modeled a state-of-the-art water treatment process with advanced technologies such as ultrafiltration, reverse osmosis, ultraviolet light, and advanced oxidation.
The demonstration facility presented meaningful opportunities to raise public awareness about the region's water supply challenges and build trust in the technology used in the purification process. During 2018 and 2019, hundreds of residents, environmental organizations, policymakers, and regional leaders visited the site to learn about the future of water in their community.
"It was extremely educational to see the process explained so eloquently — from raw material to the finished product of recycled water," said Heather Harvey, a teacher at Shell Beach Elementary School. "Many small communities do not have the physical facilities to bring this to a practical experience for students; this opportunity can create future, global problem-solving engineers. A single exposure to this type of sustainable facility can plant the seed for our future."
The demonstration facility was just the first step toward unlocking new water possibilities for the community. Once complete, the full‐scale advanced water purification facility will inject up to 900 acre-feet of new water per year, more than doubling the groundwater that can be sustainably pumped by the project partners. Depending on conservation rates, a typical family uses a quarter to an acre-foot of water per year.
"There are few projects in a career that are generational in nature; Central Coast Blue is one of those projects," said Pismo Beach Public Works Director Ben Fine. "From the testing of various technologies and filtration systems to the public engagement campaigns; the partner agencies stood in lockstep together to provide water resilience for each other because it was the right thing to do. The design and forthcoming construction of Central Coast Blue will cement our water future as bold and impactful."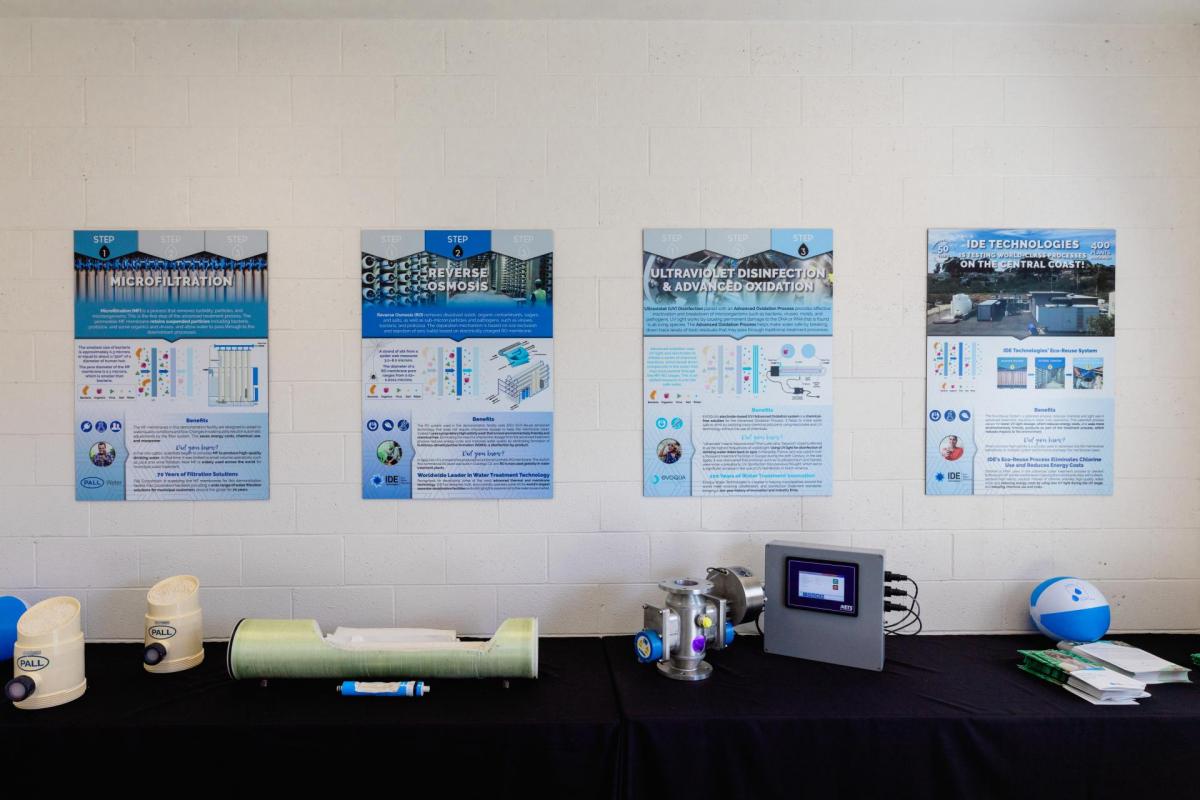 A phased approach to success
Central Coast Blue is divided into two phases. In Phase I, recycled water from Pismo Beach's wastewater treatment plant will be used to generate up to 900 acre-feet of water per year that will be injected and stored in the Santa Maria Groundwater Basin.
Phase II will expand the program to include water from South San Luis Obispo County Sanitation District's Wastewater Treatment Plant, adding up to 2,600 acre-feet per year to the basin. Currently, the project partners are completing the planning and design of Phase I, with startup planned for 2026.
Phase I will cost approximately $90 million, 65% of which is expected to be funded by state and federal grants. Central Coast Blue was recently awarded $14.1 million in grant funding from the United States Bureau of Reclamation and $2 million from the California Department of Water Resources' Proposition 1 program. Funding contributions were also provided by the San Luis Obispo County Flood Control and Water Conservation District and the South San Luis Obispo County Sanitation District.
"Central Coast Blue continues to be recognized for its collaborative approach," Water Systems Consulting Project Manager Justin Pickard said. "By working together, sharing resources, and collaborating on important issues, these agencies are maximizing value for their communities."
With proactive water management, advanced water treatment technology, and a long history of trusted partnerships, Central Coast Blue will convert a lost water resource into a new, drought-resilient water supply that will improve the reliability of the area's water supplies for generations.
Erin Olsen is a management analyst for the city of Pismo Beach; she can be reached at eolsen@pismobeach.org. Watch this video for a brief overview of the project.