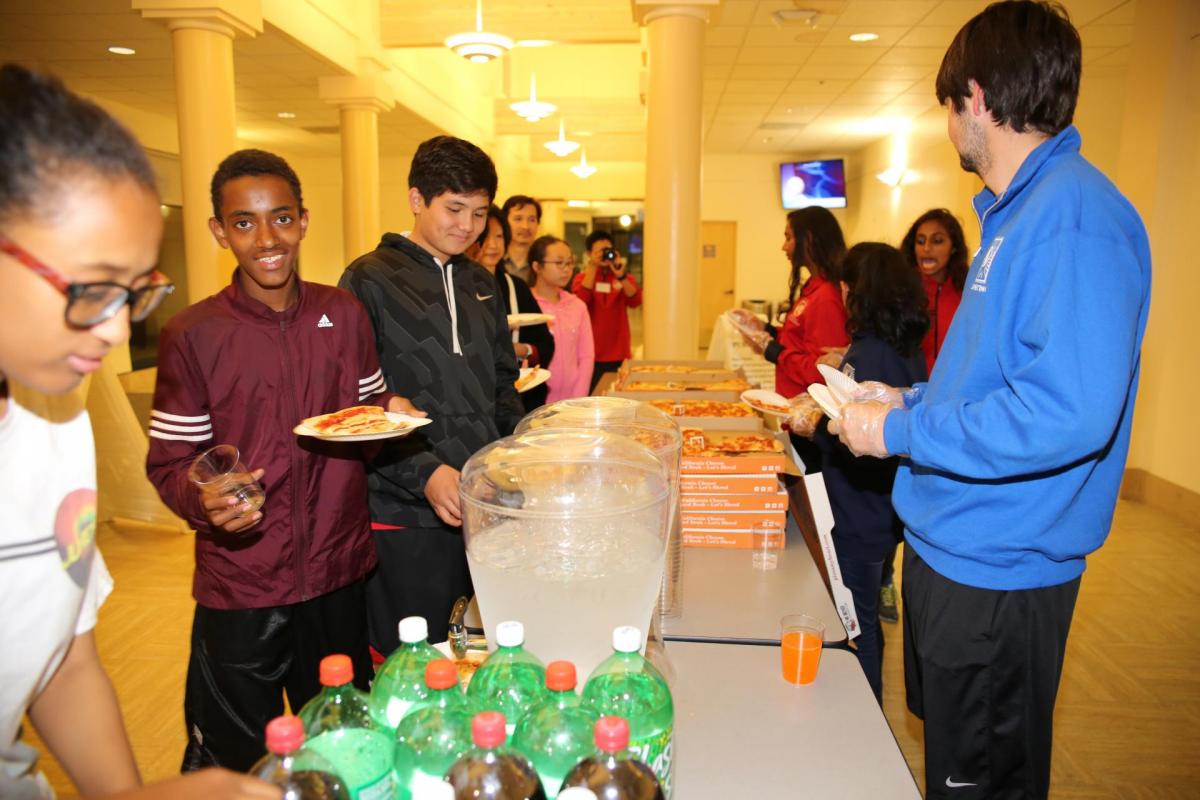 Pizza, politics, and tough questions: How Cupertino and others helped foster civic engagement among young adults
The city of Cupertino won the 2021 Ruth Vreeland Award for Engaging Youth in City Government. For more information about the award program, visit www.helenputnam.org.
---
How do we engage young voters and inspire them to participate in the civic and political process? Cupertino, located in Silicon Valley, asked itself this question in 2012. The city is well known for its robust education system, beautiful weather, and for being the home of Apple Inc. After much deliberation, the cities of Cupertino and Saratoga — and later Campbell — answered by developing a teen-driven and teen-centered political forum.
As of September 2021, young adults ages 18 to 34 make up 32% of California's population but only 24% of likely voters, according to the Public Policy Institute of California. Our young voters are ushering in the next generation of politicians and policies. However, many young Americans are unaware of the issues that affect their communities, who their elected representatives are, and the vital role they play in the civics process.
Many initiatives and projects that staff are planning now will benefit our youth when they get older and have their families, but the challenge has always been capturing that innovative youth perspective.
For Cupertino, Saratoga, and Campbell — cities with a combined population of more than 132,000 — involving youth commissions was the key to greater engagement. The challenge for the civically active teen commissioners was how to create an enhanced level of interest amongst their peers.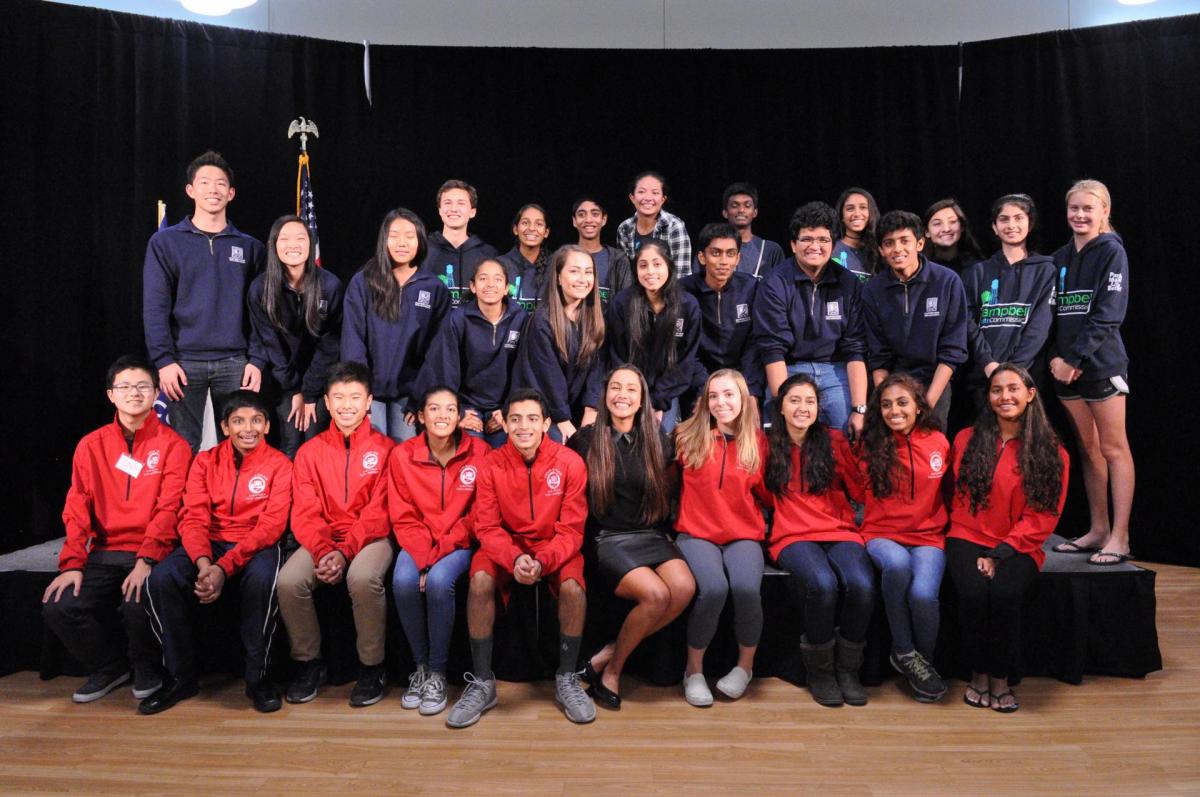 The solution was Pizza and Politics, an event where teens could engage with local politicians while enjoying a couple of slices of pizza, a standard and widely appreciated meal among generations of teenagers. The inspiration came from the League of Women Voters, which organizes political forums for their communities during each election cycle. The teen commissioners were familiar with these forums, having attended them in the past for school credit. While they felt it was a valuable experience, these forums prioritized the delivery of information over direct interaction with politicians.
Having witnessed a higher rate of participation in events where teens were directly targeted, it was decided that encouraging high school students to simply attend an already existing event would not generate enough of a response. It was also apparent that there was plenty of enthusiasm for these types of events among high schoolers, and that teens could host a political event of their own.
So, youth organizers and city staff focused on developing an event that would appeal to teens and attain a level of participation that could make a measurable difference: a town hall forum and a tete-a-tete with politicians accompanied by a widely beloved food.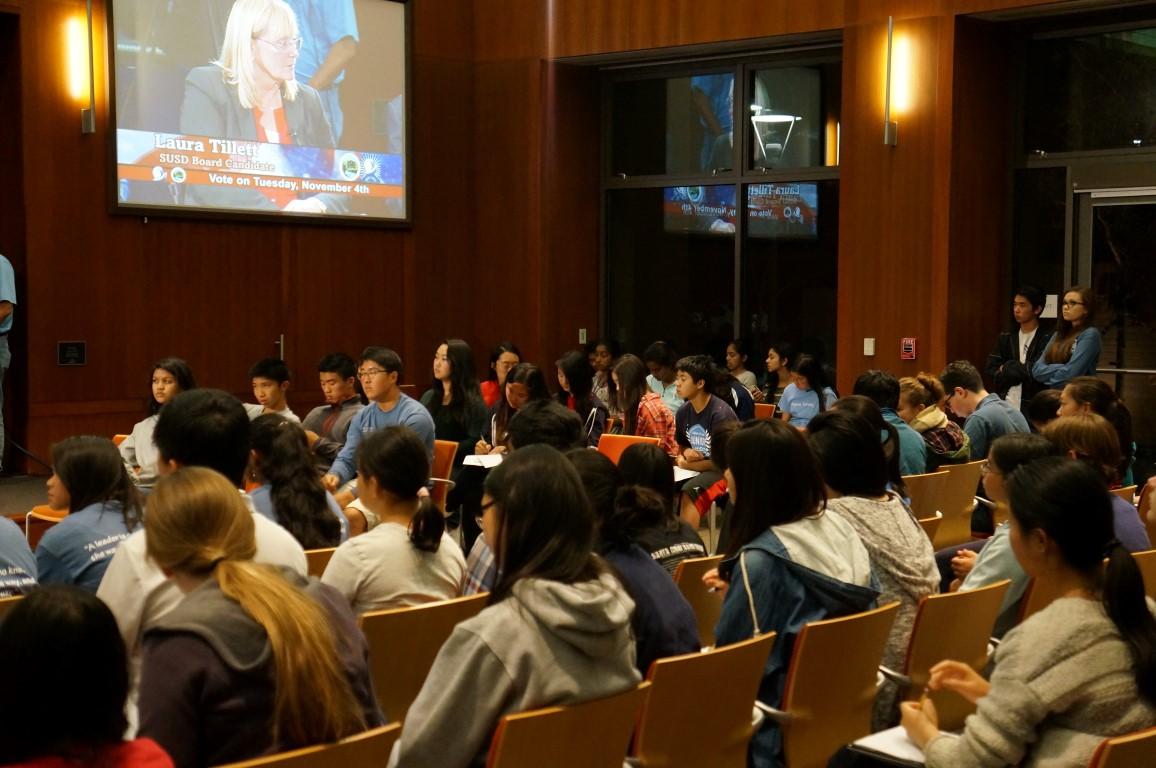 Pizza and Politics is held each election year and hosts local candidates and politicians who address local and state political issues. The agenda has included a tri-city Mayor's Roundtable, a State of the Assembly for District 28, and a debate between hopeful candidates. But what gives the event its defining qualities is the pizza — which also gives the event its memorable title — and the ability for teens to directly ask their representatives tough, unscripted questions and interact with local and state leaders. The political veil is removed, and teens get candid answers from their leaders.
"[Pizza and Politics] provides a safe space for any questions to be asked and really creates an environment where youth can be involved and learn to be involved in their community," Campbell Youth Commission Chair Dhruv Kanamury said.
Since its inception, the event has been held every two years between 2012 and 2020.
Pizza and Politics was successfully implemented in 2020 for its fifth iteration, but not without its challenges. The COVID-19 pandemic forced organizers to determine how to virtually provide a successful and influential experience, as in past years, while still involving the titular food. Without missing a beat, youth commissioners created at-home pizza cooking demonstrations that were featured on social media. The 20 teens and city staff then rose to the logistically challenging task of transforming the live event into a virtual experience.
"The pandemic made [us] rethink and recreate the entire event, almost starting from scratch. We saw this as an opportunity for growth, potential, and a time where we could do something innovative," said Cupertino Teen Commission Chair Rushil Jayant.
Following hours of planning, the livestreamed event took place on Oct. 9, 2020, without any hiccups. It featured local politicians in the event's defining Q&A format, a candidate debate, the State of the Assembly, and for the first time in the event's history, a teen moderator throughout the event.
"The teens moderating the event do so with such grace and skill," said Joanne Magrini, Cupertino Parks and Recreation Director. "Their ability to navigate different topics, engage the audience, and facilitate the discussion is what I think makes this event such a success."
The value of "Pizza and Politics" can be seen in its numbers. Pizza and Politics has averaged 125 attendees during in-person events and more than 500 when held virtually.
From a budgetary standpoint, the cost is approximately $700 for the food and is shared between the partnering agencies. For the virtual iterations, the impacts to city resources are minimized to staff time, which supports the commissions and provides audiovisual production.
What began as an idea for a one-time program has now grown into a marquee event for the cities of Cupertino, Saratoga, and Campbell. The event's success has shown the positive impact of engaging youth in politics. The informal format has made speaking to politicians less intimidating and candidates who have participated in the event have shown their willingness to return and inspire the generation of tomorrow.
With its proven track record, Pizza and Politics is an event that can be replicated by many agencies and can serve as the solution to getting more youth involved in local politics.
Daniel Mestizo is a recreation coordinator for the city of Cupertino. He can be reached at danielm@cupertino.org or (408) 777-3134.To learn more about Pizza and Politics, watch 2020's virtual event or this short overview.