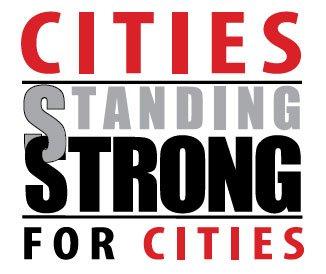 Plan Your Time at the Annual Conference Now!
Eva Spiegel is communications director for the League and can be reached at espiegel@cacities.org.
---
The League of California Cities 2011 Annual Conference & Expo is just two and a half months away, and it's time to start thinking about how to make the most of this educational opportunity. City officials and staff will come together Sept. 21–23 at the Moscone West Convention Center in San Francisco to connect with colleagues from throughout California, participate in League policy-making and learn from experts about the latest developments affecting cities. The conference covers a broad range of timely issues designed to provide information and resources that you can put to use in your city immediately. Here's a sampler of some of the 40-plus sessions that you won't want to miss.
CEQA and Greenhouse Gases: Lay Perspectives on New Regulations
Learn about the requirements of the new California Environmental Quality Act (CEQA) implementation guidelines released last year. Topics that will be covered include how to determine whether a project's greenhouse gas emissions are significant, appropriate mitigation measures and how to streamline the process.
Current Developments in Finance Law and Policy
Gain an expert understanding of the newly passed Proposition 26 and how it affects municipal finances. This session also covers Propositions 13, 62 and 218 as well as other developments related to current finance policy at the state level that directly impact local government.
Funding Strategies to Reduce Floodplain Properties and Flood Insurance Costs
Put this session on your agenda to learn how to lower the number of FEMA-designated Special Flood Hazard Area (SFHA) parcels in your city by improving flood control facilities. You'll discover how to secure funding to help pay for new flood facilities. And reducing the number of SFHA parcels also lowers insurance costs for your residents.
Leadership Strategies in Times of Economic Meltdown
With city budgets cut to the bone in recent years, leaders face a new set of challenges in responding to the needs of their communities. The Institute for Local Government helped plan this session, which focuses on practical approaches city leaders can use to address the problems associated with current fiscal conditions.
Paradigm Shift: Transparency, Sustainability and Accountability In Public Sector Employee Compensation
Transparency and accountability are on everyone's mind following the salary scandal in the City of Bell last year. This session will cover recent trends driven largely by the Great Recession and the new scrutiny given to public sector compensation. The panelists will engage attendees on the issues of transparency and fiscal sustainability related to employment compensation.
Smart Grid: What Cities Can Expect
California's power grid is changing dramatically in 2011 with the three investor-owned utilities filing the required plans to make it more reliable, efficient and technologically advanced. Come to this session to explore how electric vehicles, smart meters, renewable energy and energy efficiency will affect California cities and your residents.
Using Council Protocols to Build Consensus and Make Ethical Decisions
In an environment with growing public distrust, local government needs powerful tools to help build consensus and respect as well as establish guidelines for ethical conduct and decision- making. In this session, you'll learn about transparency, communicating with residents, public decision-making and much more.
Register Now to Attend
Early registration has closed, but it's not too late to register for the annual conference and hotel accommodations. You'll find options to register for the full three-day conference as well as for a single day at www.cacities.org/AC.
We look forward to seeing you in San Francisco!
---
This article appears in the July 2011 issue of Western City
Did you like what you read here? Subscribe to Western City
---