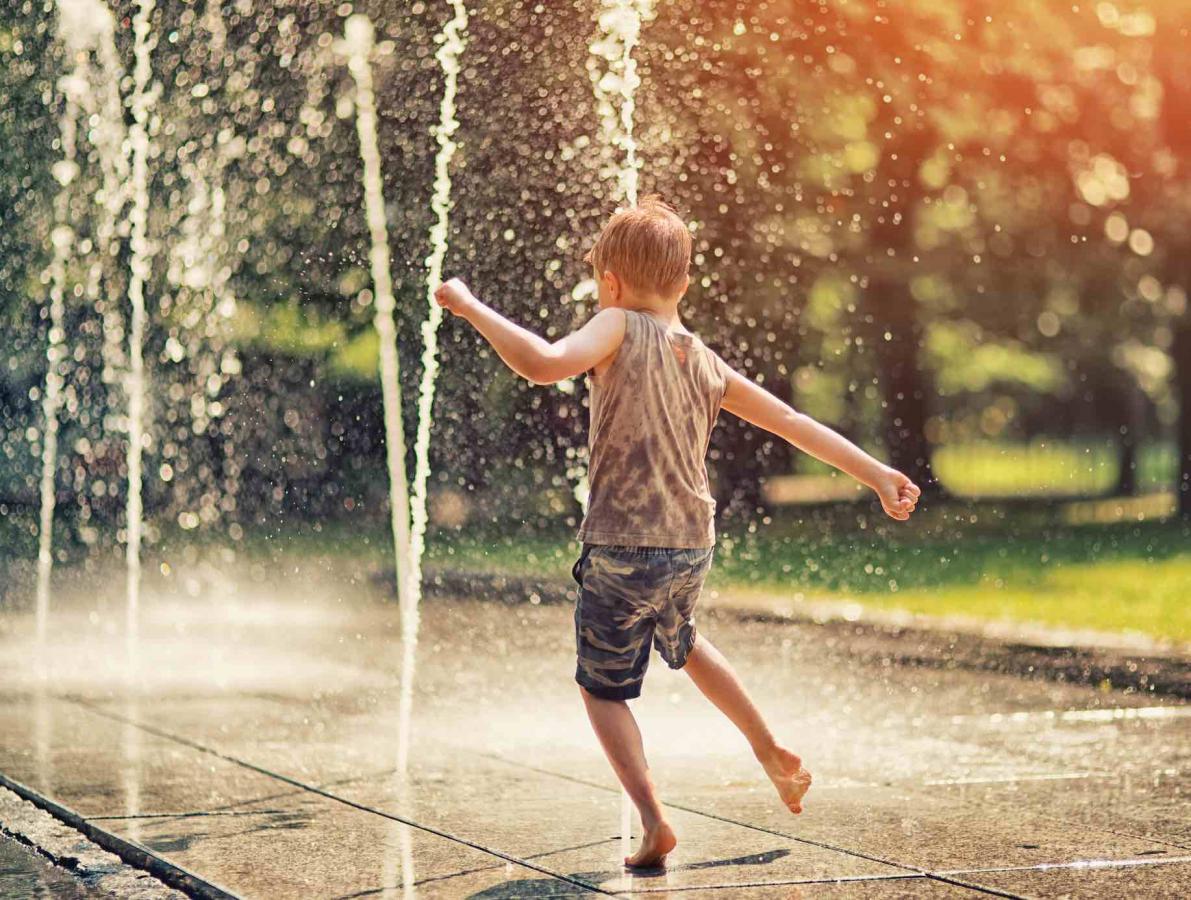 Planning Collaboratively For Extreme Heat Events
Prior to retiring in 2014, Yvonne Hunter was co-director of the Institute for Local Government's Sustainability Program and a former legislative representative for the League. Hunter now serves on the Community Advisory Committee of Valley Clean Energy, a local community choice aggregation program, and can be reached at yvonne.hunter2538@gmail.com.
---
Very hot weather is now the "new normal" — a result of climate change. Extreme heat events now affect communities that typically have not experienced such phenomena. These extreme heat events are more intense, occur more frequently and last longer than the heat waves of the past. As a result, cities and counties are seeking ways to be more resilient. Closely related to climate adaptation planning, resiliency planning helps communities establish policies, programs and infrastructure to recover from extreme events, including heat, floods and wildfires.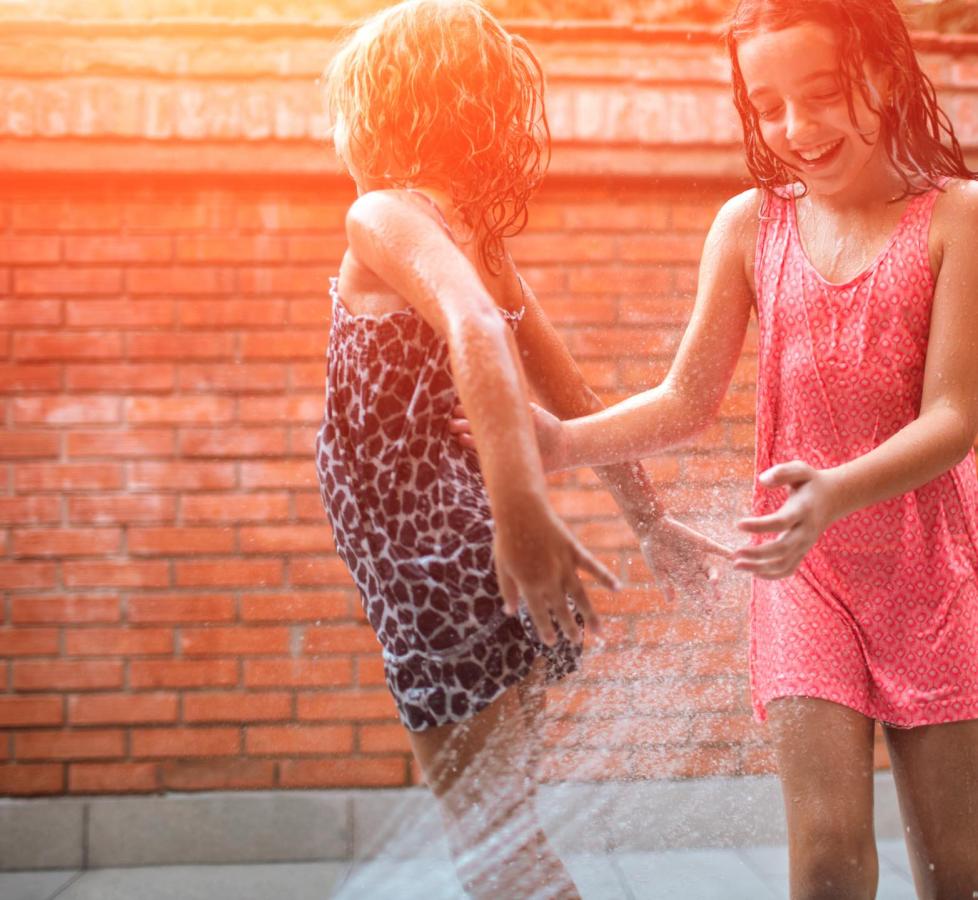 Impacts of Extreme Heat Events
While heat waves are not new, extreme heat events now occur with increased regularity throughout California. Helene Margolis, Ph.D., associate adjunct professor of medicine at the University of California, Davis, offers the following insights based on current knowledge and trends.
Climate scientists are predicting more frequent extreme heat events that tend to be of greater intensity, longer duration and broader geographically. Such events have already been observed in California and throughout the world. A single heat event may affect the entire state, not just Northern or Southern California, and it can impact urban, rural and suburban communities.
An observed trend shows heat events to now have extremely hot daytime temperatures and high nighttime temperatures, with far less cooling occuring overnight than in prior years.
Communities in historically cooler locations, such as coastal or mountainous regions, may be more vulnerable to experiencing heat-related health impacts because residents are less acclimated to higher temperatures and have less access to air conditioning.
Heat-related illness is a clinically defined spectrum of conditions ranging from mild to life-threatening. Such illness can lead to other adverse health outcomes associated with heat exposure and the stress it places on the respiratory and cardiovascular systems and overall physiology.
Infants and young children, elderly adults and individuals with chronic illnesses (such as cardiovascular and respiratory disease and diabetes) are especially susceptible to heat stress and heat-associated illnesses.
Drinking adequate amounts of water is essential to the body's ability to cool and for preventing heat stress and its health impacts. Ensuring that young children and teens, particularly those engaged in outdoor sports or activities, drink enough water before, during and after physical activity is critically important to avoid heat stress. Older adults and individuals with chronic diseases or other health conditions and those taking medications that may affect their body's ability to cool should consult their health care providers to ensure they are adequately hydrated.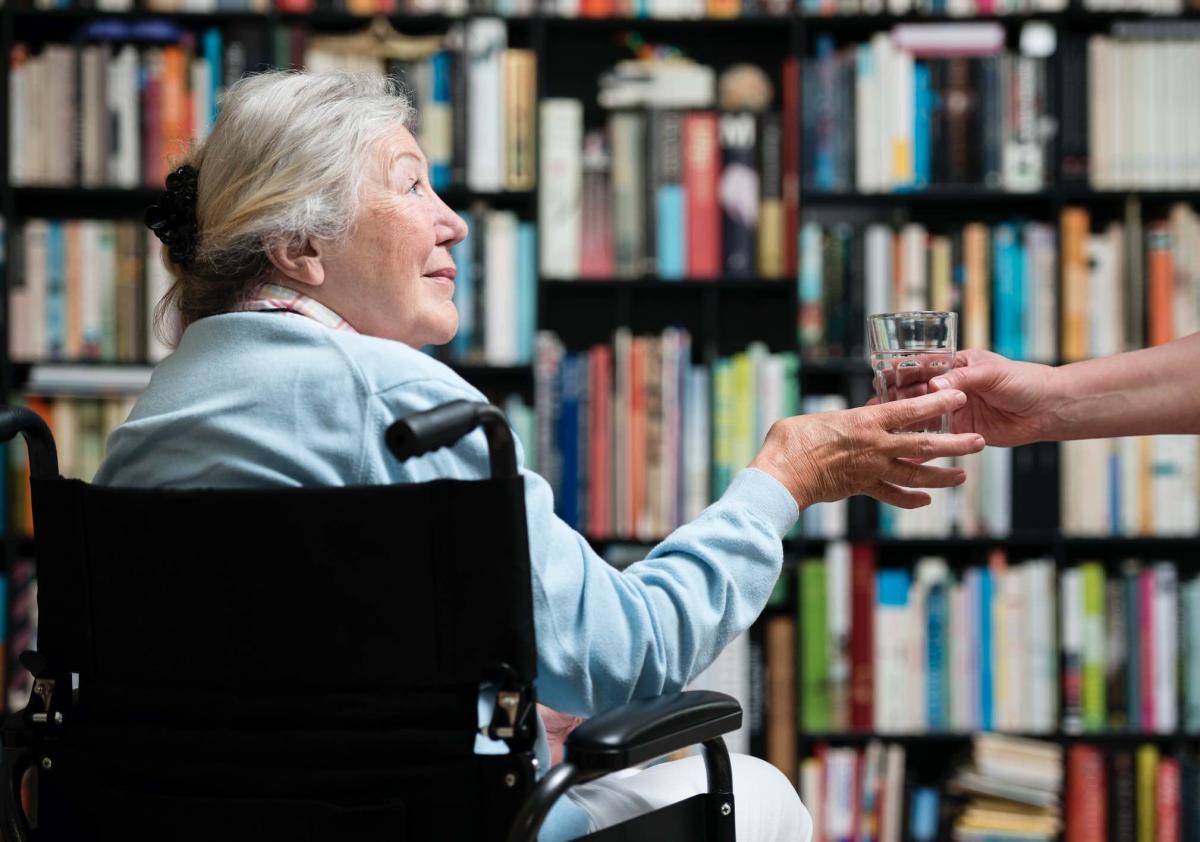 Recent Trends in California
The National Environmental Public Health Tracking Network of the Centers for Disease Control has been tracking indicators of heat events since 2005. During that time, the number of hospital emergency room visits related to heat stress in California has been steadily increasing, according to the CDC data. In 2005, emergency room visits due to heat stress was 3,262. In 2014, this number increased to 5,093. California experienced a major heat event during the last two weeks of July 2006, and the number of emergency room visits related to heat stress spiked by 68 percent, then declined in 2007, although the steady upward trend continued.
Taking a Collaborative, Proactive Approach
In 2016, the Capital Region Climate Readiness Collaborative (CRCRC) in the Sacramento region identified heat pollution as a problem that needed to be addressed collaboratively. The collaborative brings together the counties of El Dorado, Placer, Sacramento, Sutter, Yolo and Yuba and the cities in these counties to find regional solutions to address their shared challenges: drought, extreme heat, extreme weather events and wildfires. The collaborative comprises local governments, businesses and nonprofits. It provides, among other things, a forum for local and regional leaders to network and learn about and collaborate on climate resiliency efforts.
Kathleen Ave, climate program manager at the Sacramento Municipal Utility District and CRCRC chair, prefers the term "regional heat pollution" rather than "urban heat island" to describe the regional implications of extreme heat events. She explains that the cooling Delta breeze the Sacramento region enjoys in the summer actually moves the heat generated in the urban core up into the foothills to the east and north. As a result, those foothill communities can experience the highest heat pollution in the region. This phenomenon reinforces the need to plan collaboratively.
The CRCRC is also part of the Yolo Resiliency Planning Group, which includes staff from:
The cities of Davis, West Sacramento, Winters and Woodland:
Yolo County;
The University of California, Davis;
Yolo Housing Authority; and
The Yolo County Office of Emergency Services.
The Yolo Resiliency Planning Group met throughout 2017 to brainstorm about how best to collaborate for resiliency planning countywide. The resulting heat resiliency workshop in early 2018 became the group's first effort to recognize the need to "blend reactive and proactive planning," according to Kerry Loux, sustainability coordinator for the City of Davis.
The workshop was one of the first in the state to bring together such a diverse group of attendees, which included about 40 individuals representing local agencies, utilities, nonprofit organizations and other local jurisdictions. Two city managers, fire and police service personnel including two chiefs, sustainability and planning managers along with others from local agencies were among the local government representatives who attended.
Following the event, Woodland City Manager Paul Navazio said, "Climate action and adaptation plans are critically important. The fact that we are already experiencing climate impacts such as extreme heat events makes it imperative that we be prepared to help our communities — now."
The Yolo Resiliency Planning Group identified several follow-up collaboration activities, including:
Developing sample messaging and information for the public that all agencies can use for the current and future heat seasons;
Creating a "no wrong door" approach to enable residents to find information about cooling centers and support services regardless of which agency's website they visit;
Documenting how the Yolo collaborative model has worked; and
Sharing best practices with other regions and counties.
The group also agreed to collaboratively address a related but separate issue — developing materials and possible strategies that the cities and the county can use to meet the requirements of SB 379 (Chapter 608, Statutes of 2015). This legislation requires local agencies, depending on the date of the next revision of their local hazard mitigation plan or General Plan Safety Element, to incorporate climate adaptation and resiliency strategies applicable to the local agency. Rather than each reinventing the proverbial wheel, the local agencies view this as an opportunity to plan collaboratively, save resources and learn from each other.
Conclusion
As these efforts demonstrate, cities, counties and local agencies benefit from working collaboratively to plan ahead and be prepared to help residents — particularly the most vulnerable — when extreme heat events impact our communities.
---
Intense Heat Waves More Likely to Occur
"An unprecedented heat wave of the humid variety with unprecedented health impacts … lasted the entire second half of July [2006], impacting a great majority of California. It is important to note that while no single heat wave can be entirely caused by climate change, climate change is making unprecedented heat waves more and more likely. In California, it is changing the basic character of hot extremes, making them more humid and hotter at night."
The California Heat Wave 2006 With Impacts on Statewide Medical Emergency: A Space-time Analysis, University of California
Identify Those Vulnerable to Extreme Heat
Lower-income households — particularly the elderly, individuals with disabilities or families with young children — are especially vulnerable to extreme heat but often have limited resources for coping with it. CEO Lisa Baker of Yolo County Housing, a public agency, offers these suggestions for those who own or operate lower-income housing and those who interact with lower-income residents.
Give residents language-appropriate flyers with information about heat illness;
Provide air-conditioned community rooms for use during the day, especially for residents reluctant to use their air conditioners due to cost concerns;
During extreme heat events, notify residents of the locations of communitywide cooling centers;
Arrange in advance to provide temporary portable cooling units when apartment air conditioners malfunction;
Provide water at all outdoor events; and
Train staff to recognize signs of heat illness and to provide immediate and appropriate assistance.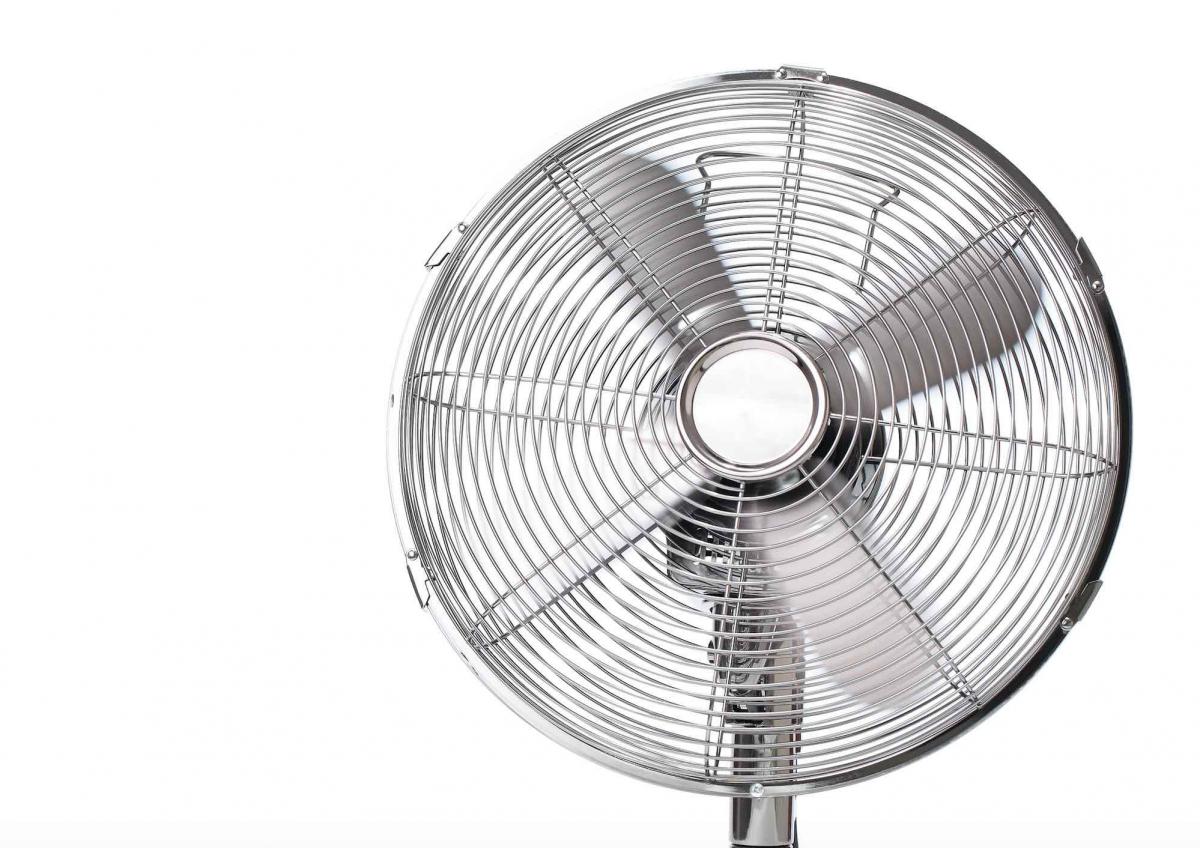 Electric Fans Can Increase Risk of Dehydration
During a heat event, a fan may not be your best friend. The Centers for Disease Control advise against using an electric fan for comfort. When the temperature is in the high 90s, fans will not prevent heat-related illness, primarily because they increase the risk of dehydration. Taking a cool shower or bath or moving to an air-conditioned place is a much better way to cool off. Air conditioning provides the strongest protection against heat-related illness, even for a few hours a day. For those without access to air conditioning at home or work, the CDC recommends visiting a shopping mall, public library or other air-conditioned location for a few hours.
---
Related Resources
Institute for Local Government
Climate Adaptation and Resilience Resource Center
State of California
Office of Planning Research's Integrated Climate Adaptation and Resiliency Program (ICARP)
Capitol Region Climate Readiness Collaborative
http://climatereadiness.info/ and http://climatereadiness.info/crc-event-materials/
http://www.adaptationclearinghouse.org/organizations/capital-region-climate-readiness-collaborative-sacramento-california.html
Centers for Disease Control – Extreme Heat
https://www.cdc.gov/disasters/extremeheat/index.html
Impacts on Emergency Services
The California Heat Wave 2006 With Impacts on Statewide Medical Emergency: A Space-time Analysis University of California, 2011
---
Photo Credit: Vgajlc (Girls playing); Kickimages (Fan); ClarkandCompany (Woman in wheelchair).