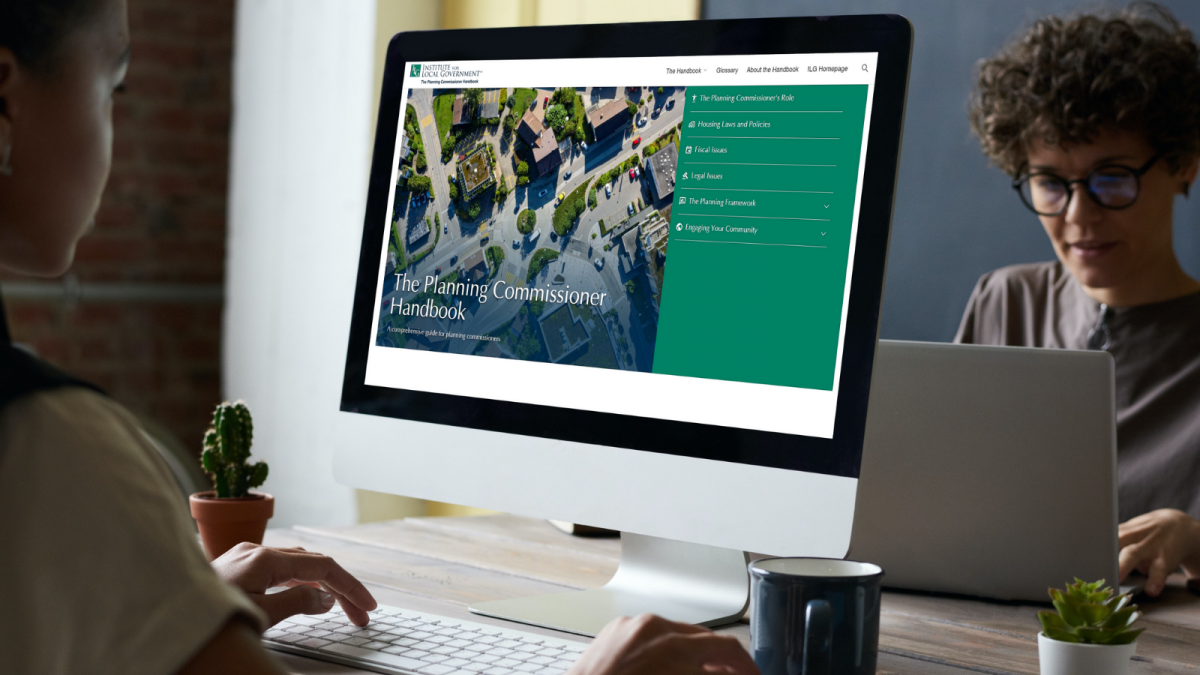 Planning for the future: New land use and housing resources for cities
Melissa Kuehne is a senior program manager for the Institute for Local Government. She can be reached at mkuehne@ca-ilg.org.
---
Cities across the state are facing increased pressure to plan for growing populations, increase their housing supply, and create more sustainable communities. While extremely important, this is not an easy undertaking. The learning curve is steep, and the results of planning and land use decisions may take years to come to fruition. The burden on local planning staff and planning commissioners is heavy.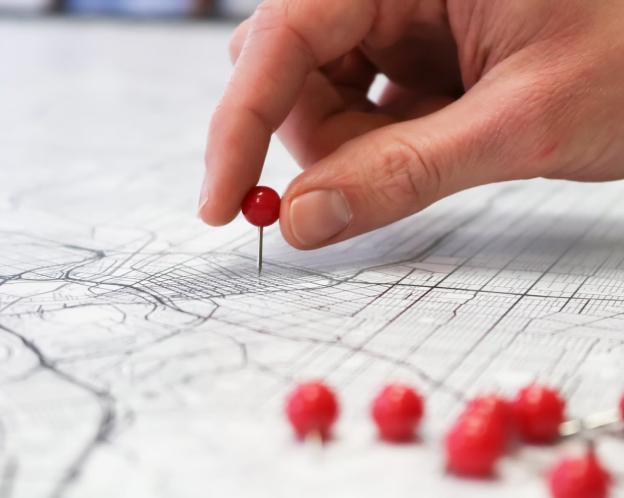 However, these decisions are vital to the future of California's communities. To help support planning commissioners, their staff, and other officials interested in land use and planning, the Institute for Local Government (ILG) has updated its flagship Planning Commissioners Handbook. This update is intended to help local officials understand the planning process and terms and provide a window into planning challenges on the horizon.
Planning Commissioners Handbook
The handbook describes the major plans and policies that make up the framework of local planning, as well as typical stakeholders in the process and the basics of reviewing applications for development.
Handbook sections include:
The Role of the Planning Commissioner
Meetings and Procedures
Planning Framework
Application Review
Housing Laws and Policies
Community Design
CEQA and Environmental Issues
Infrastructure Planning
Transportation
Public Participation
Fiscal Issues
Legal Issues
Planning Glossary
The new edition of the handbook was developed by ILG with support and expertise from a working group of professional planning and development experts, including planning commissioners, city planners, legal experts, state agencies, environmental groups, and others. Funding for the handbook was provided by the California Department of Housing and Community Development.
"I was really impressed with the professionalism and expertise that the working group brought to the process. Having individuals from the professional planning community, working with environmental groups and state authorities added depth to the resource," said Bryan Dopp, a planning commissioner for the city of Rancho Cucamonga and member of the working group.
The goal of the working group was to create a resource that would address the wide range of current and future issues that may be faced by local officials and staff across the state.
"Local environmental concerns and issues of creating communities that work for everyone are critical for planning commissioners across the state," said Dopp. "This handbook aims to help commissioners go beyond the nuts and bolts of getting through a meeting to being able to utilize skills and knowledge to create a better California for everyone."
The handbook is available online at no cost to local officials.
Regional planning commissioner training
The ILG team and its partners will host regional training sessions for planning commissioners using the updated handbook. These interactive sessions will cover topics such as the role of a planning commission, how to work effectively with staff and the governing board, effective community engagement, CEQA basics, required planning documents, and local and regional planning challenges and opportunities. Each session will give participants the opportunity to engage with experts in the field and fellow planning commissioners to hear best practices, emerging trends, and lessons learned.
The trainings will kick off in April 2022 and continue through spring 2023. Sessions will be offered to planning commissioners free of charge at locations throughout the state.
Additional information, including how to register, is on ILG's website.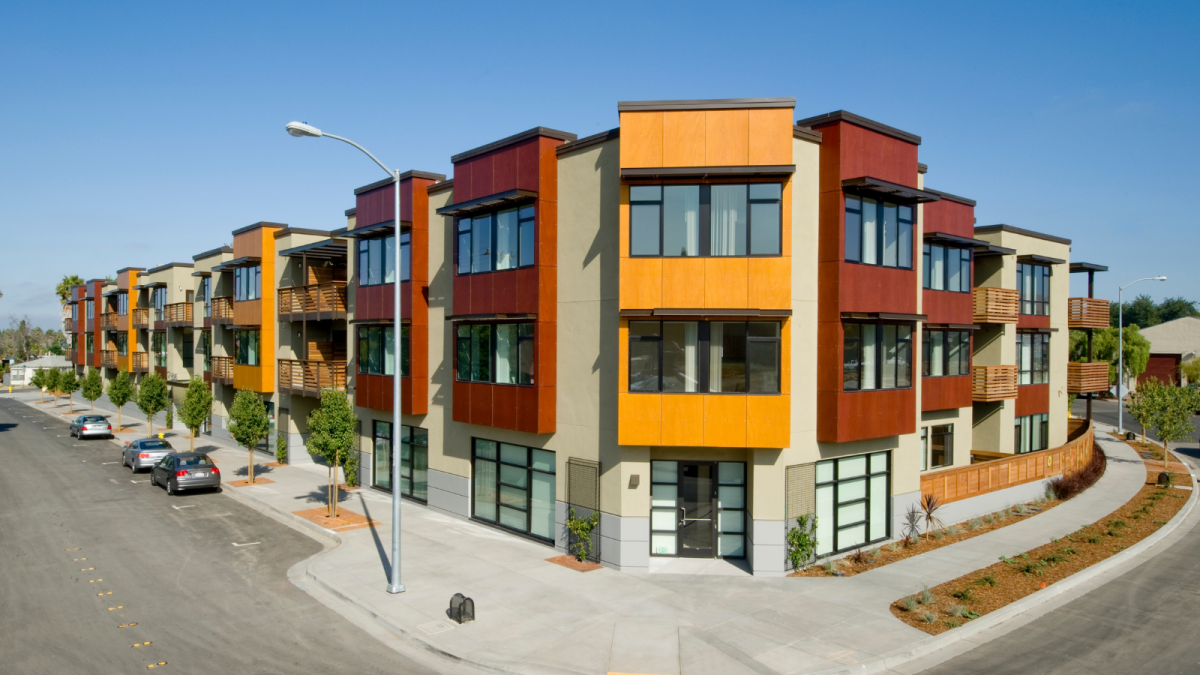 More planning, development, and housing resources for cities
ILG also offers year-round educational opportunities and resources on planning issues.
Tools for the Trade: New Resources for Planning Commissioners: On March 16, the ILG team will lead a session at the League of California Cities Planning Commissioners Academy. The session will highlight the tools, resources, and technical assistance available to cities as they work to meet the housing needs of their communities.
Tackling California's Housing Crisis: Accessible at no cost to city leaders, this ILG webinar series aims to help city and county leaders better navigate complex housing issues in their communities. The series features subject matter experts on land use and housing, legal regulations and parameters, and community engagement.
Housing and Public Engagement Toolkit: ILG also developed a toolkit to help communities engage in authentic discussions that meaningfully address barriers and frame housing as a way to ensure that all of California's residents can thrive. The toolkit highlights ILG's Think, Initiate, Engage, Review and Shift Public Engagement Framework as a way to develop a public engagement approach and outcome that most closely aligns with the goals, timeline, resources, and constraints related to housing development.
There are several state resources that officials can use as well.
Prohousing Designation Program: Obtaining the California Department of Housing and Community Development's prohousing designation provides preference in the scoring of competitive housing, community development, and infrastructure programs to cities whose housing plans meet certain conditions.
Housing Planning Hub Site: The housing department also maintains a list of informative resources for local governments on various topics, including objective design standards, accessory dwelling units, rezoning to permit-by-right, community engagement, and more.
ILG's mission is to empower and educate public servants by delivering real-world expertise that helps them navigate complex issues, increase their capacity, and build trust in their communities. The ILG team is committed to creating, finding, and sharing resources to help cities tackle the housing crisis, as well as plan for and create healthy, vibrant, and sustainable communities.