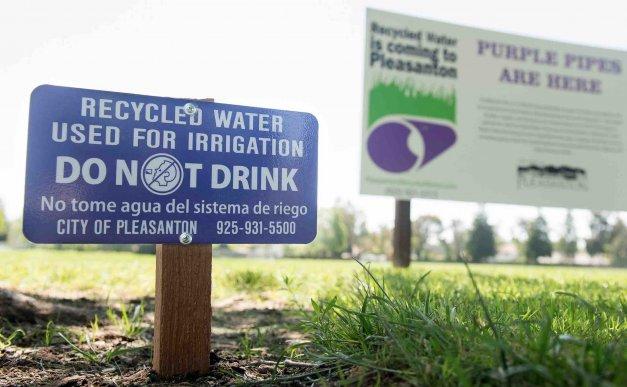 Pleasanton Makes Recycling Water a Priority
Tracy Dunne is community relations manager for the City of Pleasanton and can be reached at tdunne@cityofpleasantonca.gov.
---
Gov. Jerry Brown declared California's drought over on April 7, 2017, and lifted the drought order in every county except Fresno, Kings, Tulare and Tuolumne, where emergency drinking water projects will continue to help communities where wells have gone dry. However, California has an arid climate and will likely always experience periods of water supply shortages. Cities can face these future shortages with greater resiliency by investing in technology and infrastructure. The City of Pleasanton (pop. 74,982), located east of the San Francisco Bay Area, is taking action on this issue.
"Californians are all in this together, so it's important that local governments continue to explore local options while partnering with the state to find new solutions to the issues related to water demand and supply," says Pleasanton City Manager Nelson Fialho.
Using recycled water for irrigation and landscaping purposes offers one solution. In 2014, Pleasanton piloted the use of recycled water in two parks and a retirement community and saved over 32 million gallons of drinking water. City officials also wanted to develop a more resilient water supply portfolio and decided to build on this initial success.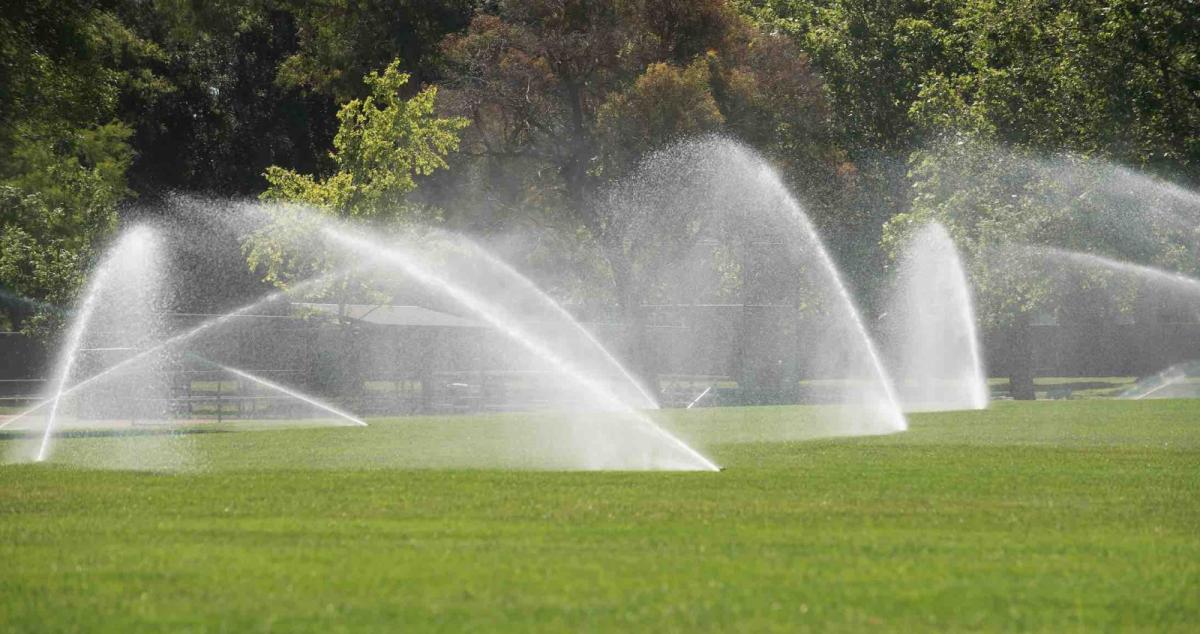 Purple Pipe and Recycled Water
Recycled water is not new to California. Coastal areas began using treated wastewater to replenish groundwater basins in the 1960s; in the '70s, California began using 175,000 acre-feet annually for agricultural use. In 2009, California used 669,000 acre-feet. (One acre-foot is about 326,000 gallons — the quantity of water that would cover an acre at a depth of 1 foot.) During the recent drought, many California cities initiated or increased the use of recycled water for landscaping.
Purple pipe became synonymous with recycled water when a color-blind engineer, Keith Lewinger, designed the original distribution system for recycled water in Irvine Ranch. Because many other colors were already being used — blue for potable water, green for sewers, yellow for natural gas and other flammables and so forth — Lewinger chose a distinctive shade of purple based on the assumption that if he could distinguish this color, so could everybody else.
After four years of planning, preparation and construction, Pleasanton now has over 10 miles of purple pipe in the ground to distribute recycled water to more than 135 large water users, including a business complex and parks. The city is home to 44 community parks and 600 acres of undeveloped open space that require significant water resources; for example, the average annual water usage at the Ken Mercer Sports Park, which comprises 100 acres of parkland, is approximately 64 million gallons.
Pleasanton's efforts were made possible by the state's $800 million low-interest loan program, launched in 2014, designed to spur the development of recycled water projects. The city received a $17 million combination loan/Proposition 1 (of 2014) grant, which will be repaid over the next 30 years by businesses purchasing the recycled water. After all the customers along the recycled water distribution system are connected, Pleasanton will be saving an estimated 450 million gallons of drinking water per year, which will give the city more flexibility to better respond to future water supply uncertainty. Encouraged by the project's overall success, the Pleasanton City Council invested another $1.3 million to further expand the system.
Tapping a Sustainable Resource
Pleasanton is just one of many cities statewide that have implemented water recycling in response to supply challenges. Using recycled water for landscaping provides a reliable, sustainable and local water supply that is not subject to drought restrictions. Beyond the possibility of future state-mandated water reduction targets, complying with the Water Conservation Act of 2009 (which calls for a 20 percent water savings by 2020) further increases the need for cities to develop more diverse and resilient water portfolios and foster water-smart communities.
For more information about water-related issues and resources, including links to city conservation projects, visit www.cacities.org/water.
---
Photo credit: Courtesy of the City of Pleasanton
---
This article appears in the July 2017 issue of Western City
Did you like what you read here? Subscribe to Western City
---