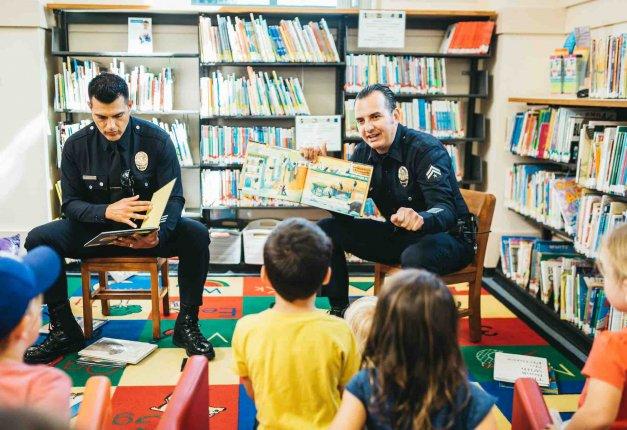 Police Departments Use Creative Approaches to Build Public Trust
Patrice Chamberlain is a program manager for the Institute for Local Government and can be reached at pchamberlain@ca-ilg.org. To learn more about the Summer Meal Coalition or ILG's public engagement program, visit www.ca-ilg.org.
---
A foundation of community trust is crucial for law enforcement to effectively prevent crime and safely resolve situations that involve residents. This trust is also critical to fostering staff morale and advancing police departments' ability to recruit qualified candidates who reflect the community's values and demographics. As media attention has thrust police departments nationwide into the spotlight, that trust is being put to the test. And police departments throughout California are rising to the challenge of building public confidence and strong relationships in the community — particularly with youth — by implementing creative partnerships and programs as part of their policing strategy.
Los Angeles: Linking Literacy and Law Enforcement
When Los Angeles Police Department (LAPD) Chief Charlie Beck established the department's community relations division in 2015 as part of a citywide effort to strengthen connections with residents, he encouraged officers to think creatively about how they could effectively support community needs.
Officer Joseph Oseguera thought that supporting youth literacy seemed a natural way to steer youths toward a brighter future and away from crime. In his 22 years as a patrol officer on the streets of LA, Oseguera could see that many of the youths he came in contact with lacked the foundational literacy skills to set them up for success or even high school graduation. Abundant research identifying a strong correlation between illiteracy and crime supports this observation. According to the American Bar Association, 60 percent of prison inmates and 85 percent of youth offenders lack the reading and writing skills necessary to function effectively in daily life and employment. One study reports that students who do not read proficiently by fourth grade are "four times more likely to leave school without a diploma" in comparison to those reading at grade level.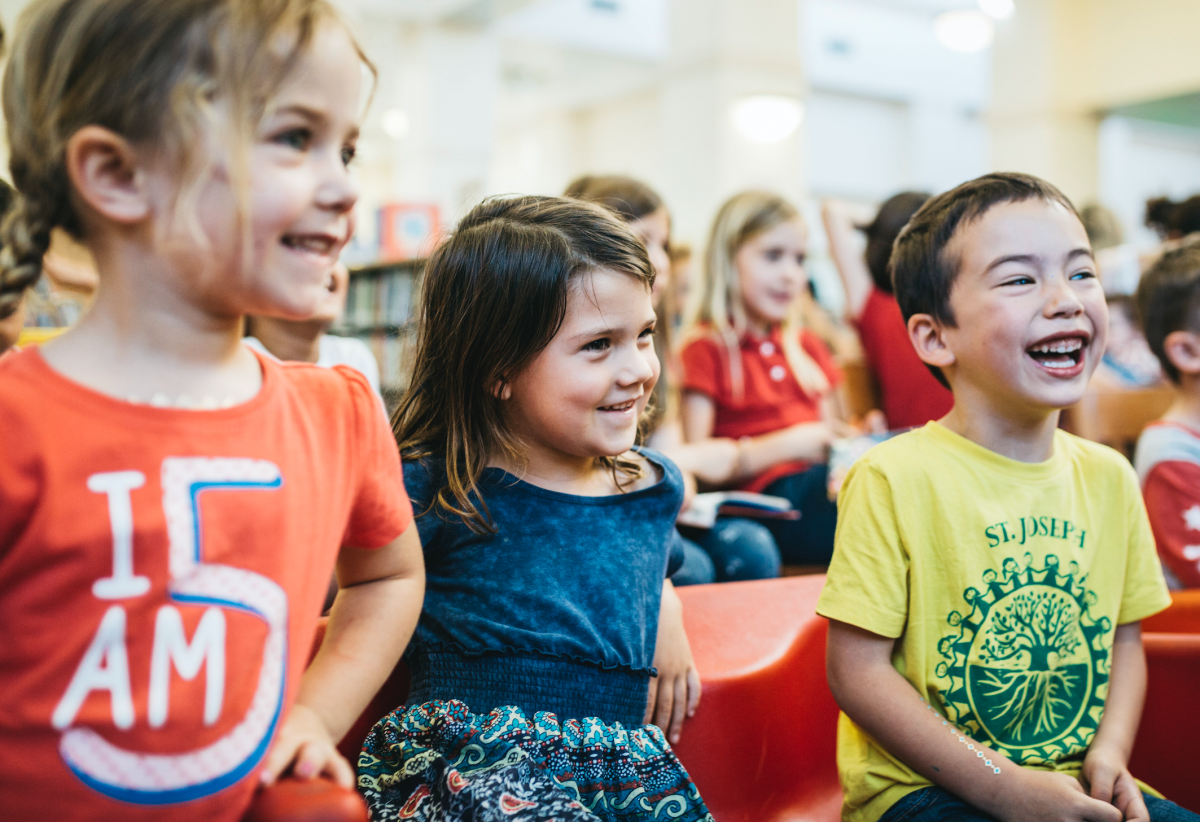 This sparked the idea for LAPD Read Along, launched in early 2016. LAPD partnered with the Los Angeles Public Library (LAPL) to bring a police officer-led weekly story time to six Los Angeles library branches, supported by a rotation of 18 officers throughout the year. LAPL was the ideal partner for this project because its libraries are trusted community hubs, providing all residents with free access to programs, services and books. In Los Angeles, the nation's second most populous city, the importance of working with a partner trusted by the community and with broad appeal to residents cannot be overstated. According to Pew Research, libraries are especially valued by lower-income communities and communities of color. LAPL branches reflect the individual characteristics of the neighborhoods they serve, enabling LAPD to identify areas where increased engagement efforts could be particularly beneficial.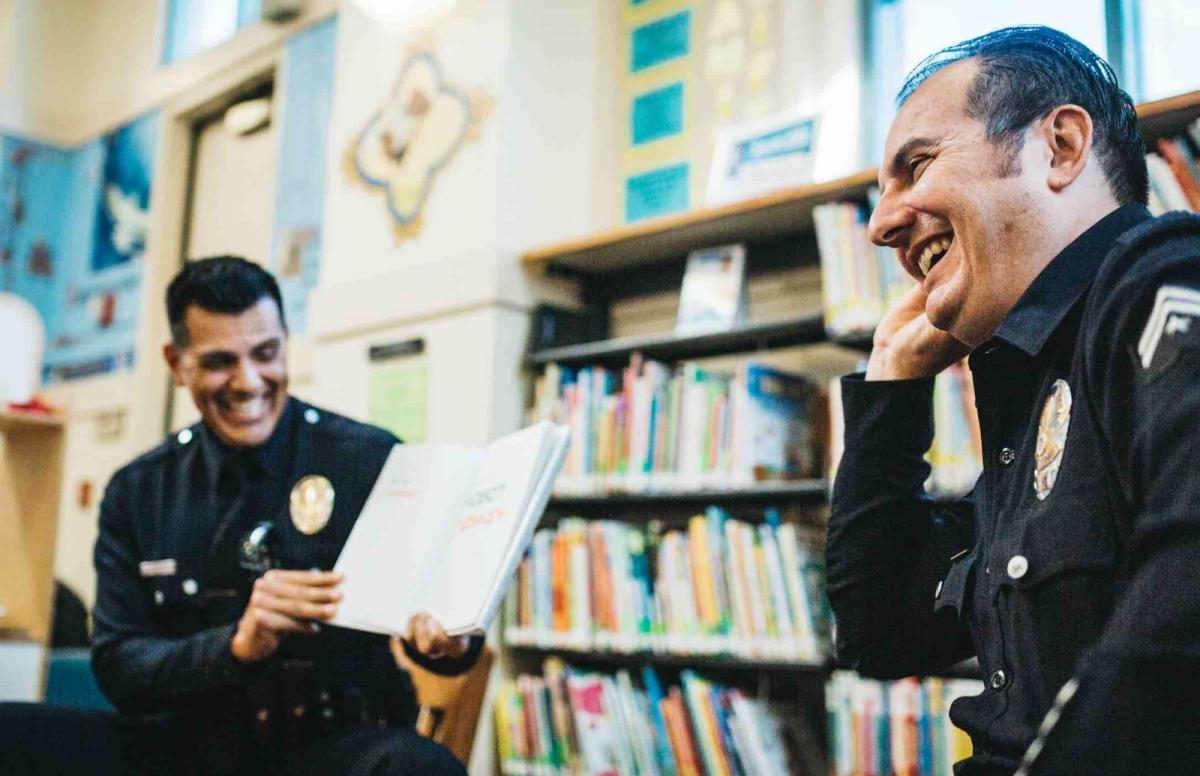 Advancing community engagement efforts can be challenging for police departments of any size as they contend with limited resources and staffing. LAPD Read Along presented an ideal way to offer value to the community without the need for a significant financial investment. And while it may seem simple, experts agree that reading aloud to children is the most important step toward building early literacy skills — it builds vocabulary, supports comprehension, listening and language-building skills and fosters a positive association with reading.
During the summer, the story time is scheduled to coincide with LAPL's Lunch at the Library program, an effort at public libraries statewide during the summer months to provide free, healthy lunches to kids and teens through the U.S. Department of Agriculture's Summer Food Service Program. Together these complementary efforts draw families to libraries' many resources and services and create opportunities for officers to interact with children and their families.
"Getting them reading at a young age and heading in that direction gives them a much better chance of success," says Oseguera. He adds that feedback about the program has been positive and the LAPD Read Along is helping the department strengthen its relationships with families. He cites the importance of offering consistent, regularly scheduled readings to demonstrate the department's commitment to building relationships and show that this is not simply a one-time event. And the connection goes both ways — this interaction helps build morale among officers by replacing the standard operation of being constantly called to negative situations with opportunities to be involved in positive interactions.
San Bernardino: creature comfort, Camping and Candid Conversation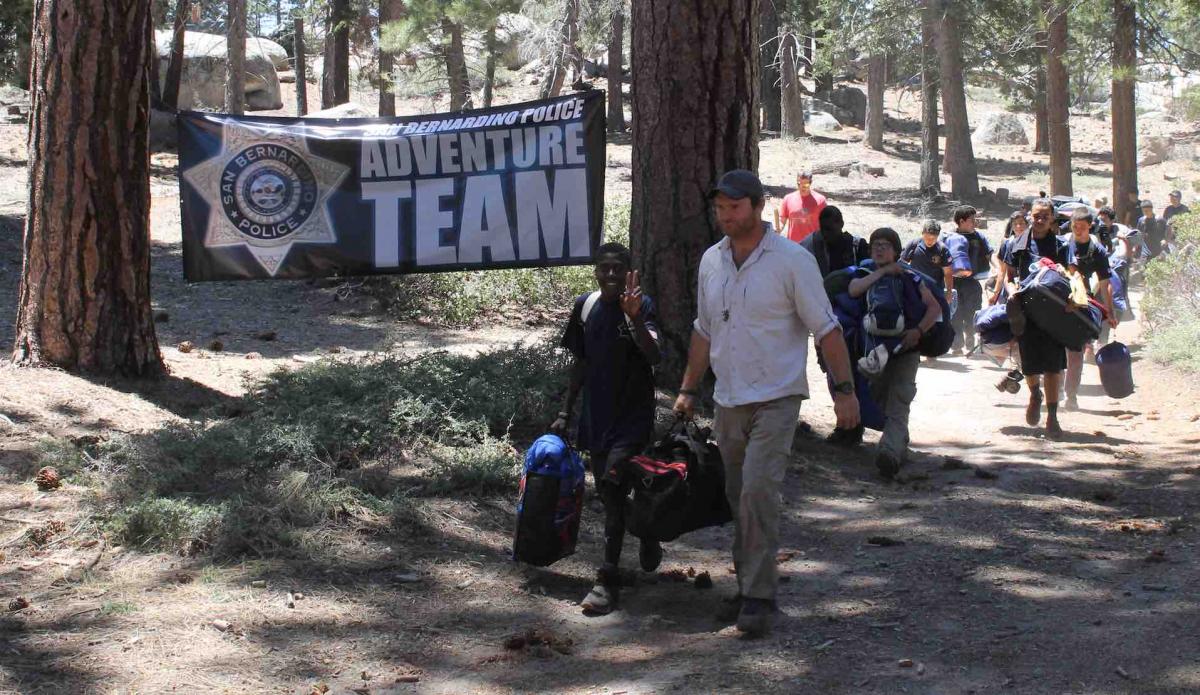 The newest canine addition to San Bernardino Police Department (SBPD) is not specially trained to detect drugs nor is he the product of thoroughbred police dog stock. He's a rescue dog named Sherlock that came from the nearby Yucaipa Animal Placement Society. Sherlock is the newest member of SBPD's community relations division, and he's already making a name for himself in the community (and like any celebrity, he has his own Twitter handle).
Sherlock supports the department's community engagement efforts in several ways. His instant appeal is always a conversation starter and draw at community events, and his friendly presence helps reduce stress and anxiety. Research shows that dogs and other companion animals benefit humans' well-being in many ways, including helping to promote social behavior and support physical health.
So in early 2017 when nearly 600 North Park Elementary School students had to be evacuated to the California State University, San Bernardino campus after a shooting at the elementary school, Sherlock was there to provide respite from an overwhelming situation until the students could be reunited with their parents. Sherlock happily received a barrage of attention and petting, and parents later expressed their sincere appreciation through SBPD's Facebook page for the calm that he helped bring to their children.
Sherlock serves as just one element of SBPD's proactive community engagement efforts. In addition to regular opportunities for adults to meet with officers and Police Chief Jarrod Burguan, SBPD is placing an even greater emphasis on engaging San Bernardino youth through the development of a youth activities program.
SBPD launched its first youth adventure camp in June 2017. Sixteen youths identified as at risk joined officers for a three-day camping trip to Big Bear, filled with activities, skill-building and opportunities to see police officers in a new way. Lieutenant Mike Madden notes that the trip was a transformative experience for youth participants and officers alike, putting into practice a principle at the core of policing — the desire to improve and bring stability to situations and to save lives.
Understanding the youth perspective is a crucial part of SBPD's process. The department recently developed a youth leadership academy, investing in 40 college-bound high school students who have been identified as community leaders to build practical leadership skills through a series of seminars on numerous topics from financial planning to social media.
In June 2017, SBPD held its first "Police + Youth" town hall meeting (#teensandcops) to start a dialogue focused on improving relationships between youth and law enforcement. For many youths, experiences such as the arrest of a parent, friend or neighbor or a negative interaction with the police can affect their attitudes toward law enforcement personnel. To host the town hall meeting, SBPD partnered with local community-based organizations and Fight Crime: Invest in Kids' Police Training Institute, which aims to teach police officers how to de-escalate conflict effectively and have safe, positive interactions with young people at risk.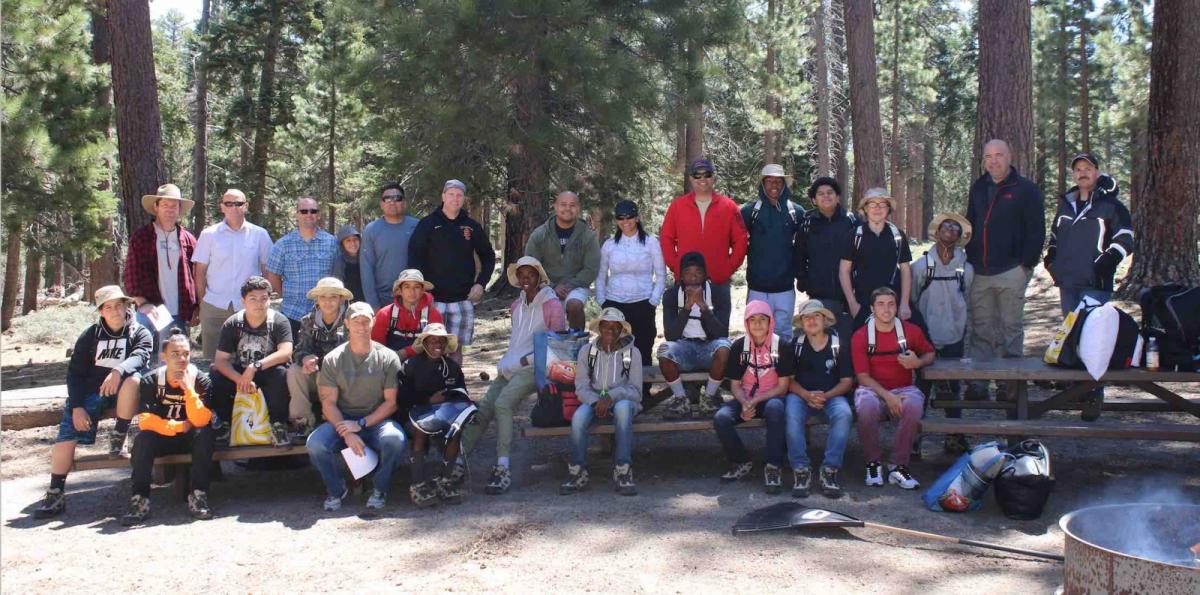 The town hall meeting marked the department's commitment to authentic engagement with San Bernardino youth. The event coincided with the start of SBPD's "Connecting Youth & Communities With Law Enforcement" two-day training program for officers to foster better relationships with youth.
Following years of cuts to public services and the city's five-year bankruptcy, which ended in 2017, SBPD has had to do more with less. But rather than let community engagement become a lower priority, the department has treated this as an increasingly important reason to work collaboratively with the community.
"If you're not listening to the community and keeping your finger on the pulse of their needs, you're going to miss the boat," says Madden. "You don't want to wait until an emergency comes up to try to rally the community behind you. The relationships and trust must be established long before that time."
Emeryville: Youth Engagement Starts With Art
When the third-grade classes at Emeryville Center of Community Life visited Emeryville City Hall as part of their civic engagement day activities, they brought a few concerns to share with Police Chief Jennifer Tejada, which echoed those of many adult community members about issues such as drugs, homelessness, litter and neighborhood violence. Unfortunately, it is much more difficult for 8- and 9-year-olds to get to city council meetings to make their voices heard.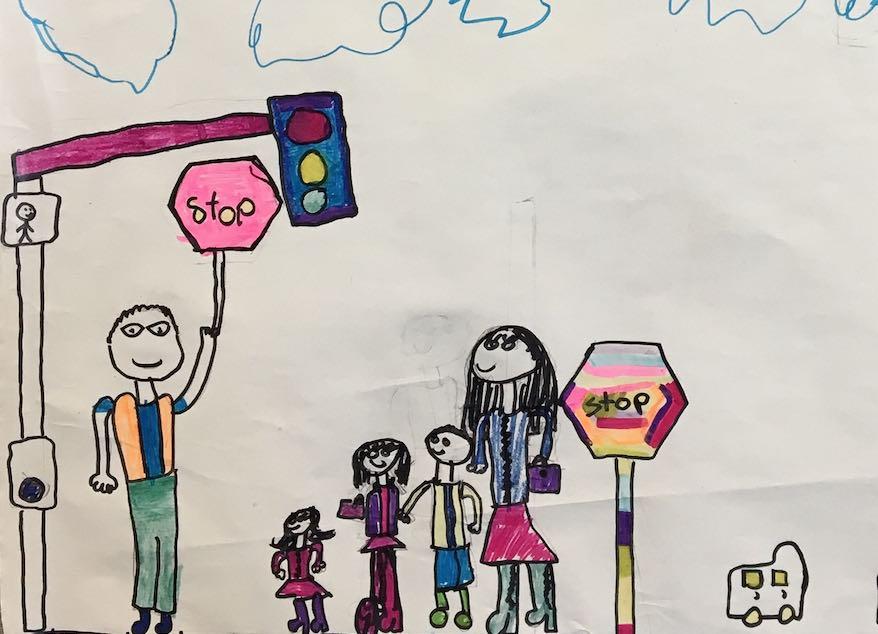 But Tejada wanted to ensure that Emeryville's youngest residents understood that their voices mattered and that Emeryville Police Department (EPD) was listening. So the department devised a more age-appropriate engagement strategy by offering the children an opportunity to express their concerns through art.
The students worked together in teams and participated in an art contest. The winning team earned the chance to have lunch with Tejada and EPD officers to talk about their ideas and the issues that are important to them. In addition, the Police Department is displaying all of the submissions in its facility, providing a continual reminder of its mission and of those whom the officers serve to protect.
These innovative types of community engagement are crucial to Emeryville's policing strategy. "It breaks down barriers that may exist between the community and the police," says Chief Tejada. "It sends the message that we care and that we are there to serve them and also to work alongside them."
Clovis: Building a Stronger Community Together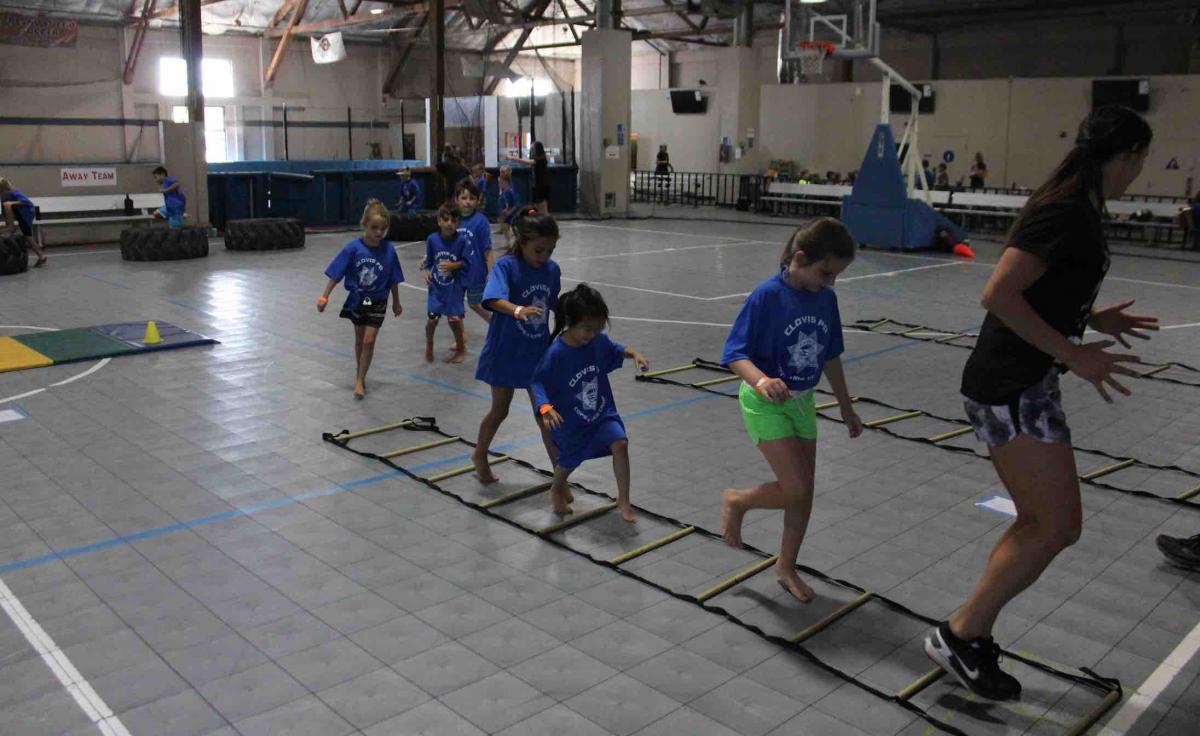 When the Clovis Police Department (CPD) puts together its annual Cops & Kids Sports camp, the community steps in to help. Putting together a summer camp for 130 kids is no easy feat. Thanks to officers volunteering their time and donations from the community and local businesses, CPD has been able to provide a summer enrichment option for kids who might not otherwise have access to summer camps. Each day is filled with activities to keep kids moving, and local businesses each adopt a day to provide meals for the kids. Even the CPD forensics team stops by with practical science, technology, engineering and math inspiration and teaches the kids how to take fingerprints. The Clovis Fire Department helps cool down the final day by bringing some water to CPD's donated Slip-n-Slides and water-related activities.
CPD Community Service Officer Kay Simpson says that support from the community has been essential to the camp's success and shows that the department's steadfast efforts to build strong relationships have paid off. Simpson notes that CPD's consistent community involvement efforts encourage better communication with the public and increase residents' comfort level interacting with the department. This is also evident in the success of CPD's Outdoor Movie Nights, held during the summer months. As many as 700 people, mostly families, have shown up for the Police Department-hosted movie nights held at the local mall, neighborhood parks and the Boys & Girls Club. Local churches and faith-based organizations, which are key partners with CPD, provide the equipment and set-up; their volunteers barbecue hot dogs and hamburgers while local businesses offer complementary activities.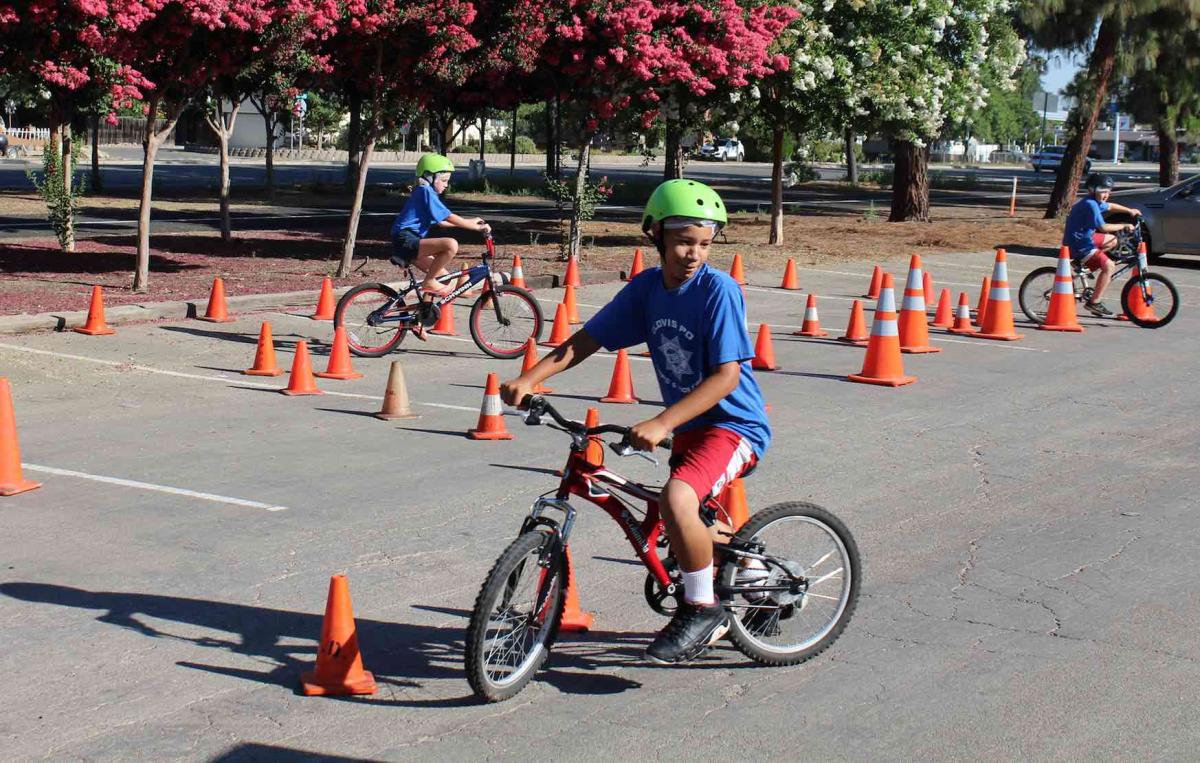 Simpson adds that using smaller, more manageable requests to ask for support has facilitated getting help from community partners. She says, "It's easier to ask for 300 hot dog buns than to ask for complete event support, and it enables everyone to contribute to making the community stronger."
The Importance of City Support and a Sustained Effort
"Each day, our police departments are working in countless ways to build relationships in the communities we serve," says Edward Medrano, police chief for the City of Gardena and president of the California Police Chiefs Association. "From Coffee with a Cop to summer meal programs, we are consistently working to strengthen partnerships and build trust, and these programs would not be possible without the support of our city leaders."
Successful communication and building relationships with the community will always require continuing effort and the flexibility to respond to local needs. But many small steps add up to success. City leaders can play a key role in supporting that success by remaining open to new ideas and by incorporating strategies into a citywide engagement plan to foster effective programs and partnerships.
Limited city resources often necessitate creative thinking to support meaningful community engagement. San Bernardino, Los Angeles, Emeryville and Clovis are among the many California cities employing such innovative approaches and demonstrating the importance of including first responders in proactive efforts that help our communities thrive.
---
The Police Activities League: A Legacy of Bringing Cops and Kids Together
The concept for the Police Activities League (PAL) emerged in the early 20th century after a rock-throwing incident in a New York neighborhood highlighted the absence of productive social activities for youths and prompted local law enforcement leaders to provide a place and supervision for activities. Fast-forward to today, and activities leagues led by law enforcement can be found nationwide, including more than 100 chapter members of California PAL.
Although each community's program is tailored to local needs, leagues led by police officers or sheriff's deputies typically offer youth leadership development, mentoring, homework help or athletic programs. PAL programs serve all youth, but have an emphasis on reaching at-risk youths and those in low-income neighborhoods. California PAL helps local jurisdictions by providing training, resources and best practices for PAL leaders, including how to get a program started. For more information, visit californiapal.org or contact Bryan Ferreira, director of programs & events/technology; phone: (510) 544-4320; email: bferreira@calpal.org.
---
Photo credit: Courtesy of Diana Feil Photography (Top photo, photos of LAPD officers reading to children); Courtesy of the City of San Bernardino (Camping trip photos, community relations dog Sherlock); Courtesy of the City of Emeryville (children's drawings); Courtesy of the City of Clovis (Cops & Kids Sports Camp).
---
This article appears in the October 2017 issue of Western City
Did you like what you read here? Subscribe to Western City
---