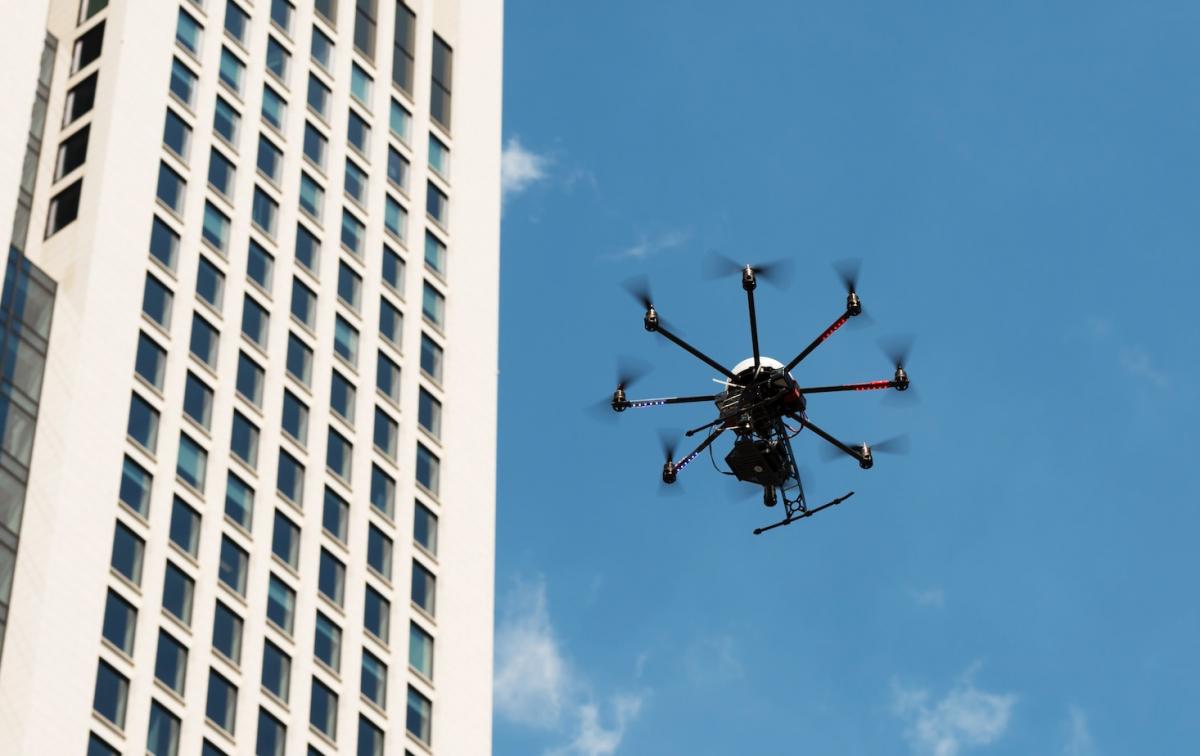 Preparing for the Drone Age in Your City: Potential Benefits and Issues
Derek Dolfie is a legislative policy analyst for the League and can be reached at ddolfie@cacities.org.
---
The skies over the City of Folsom filled with drones on May 3, 2018, to create a new version of Time magazine's masthead and cover graphics. This marked the first time in the magazine's 95-year history that both the cover's subject and its photographer — drones — were identical.
Industry sales of drones, formally known as unmanned aircraft systems (UASs), illustrate the enormous market and demand for these devices in the United States. Sales grew from $443 million in 2015, when the products were first introduced in the U.S. market, to $1.3 billion in 2017, a 193 percent increase in revenue — and drones' popularity continues to grow at a dizzying pace.
This technology offers opportunities for businesses, local governments and recreational hobbyists. Realtors, wedding photographers and insurance companies are using drones to present properties, capture overhead views and check roof conditions, respectively. Amazon is exploring the use of drones for package delivery. Drones can help fire departments survey burning buildings, police departments search for suspects and public works departments check utility lines. Hobbyists and others use drones to obtain bird's eye views of city streets, beaches and parks.
But the emergence of this new technology also brings new challenges for cities: managing the conflicts and disputes that will arise over the use of municipal airspace. As drone use increases, so do the challenges associated with reconciling competing uses, protecting individual privacy, reducing noise, responding to public complaints and determining hours of drone operation.
The League recently convened a task force to help develop policy on this emerging issue. This article provides city officials with background on the issue, an overview of recent efforts and federal and state pre-emption, a summary of League policies and suggested steps for city officials to consider as they prepare for the drone age.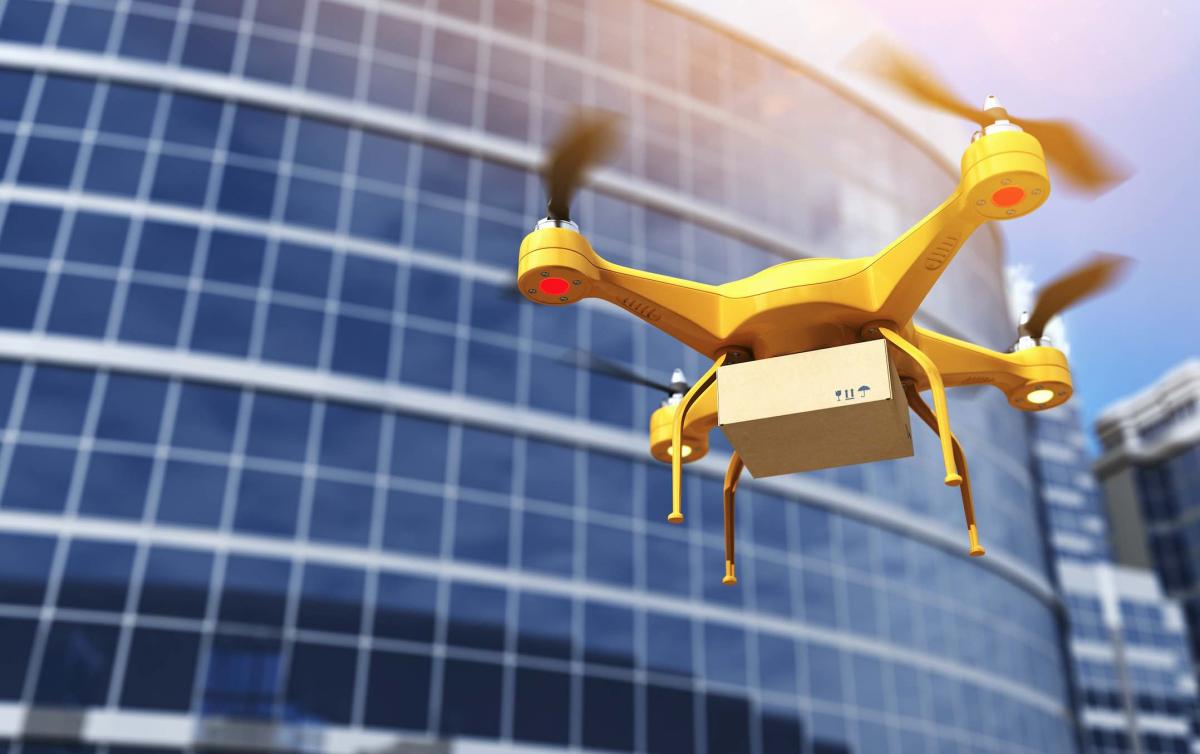 The Age of Drones Brings Changes and Opportunities
Drone technology is somewhat disruptive but has almost limitless potential. Yet with multiple businesses, governments and individual hobbyists seeking to operate within the local, state and federal regulatory structures, conflicts can readily arise. In May 2018, for example, residents in a Sacramento neighborhood reported hearing and seeing a drone flying above their homes at night. Residents discovered that the Sacramento Housing and Redevelopment Agency (SHRA) owned and operated the drone. SHRA was flying the drone from 6 p.m. to 6 a.m. over the neighborhood to observe and report crime, but many residents were unaware of the program and alarmed by the drone's presence. According to SHRA, it initiated the drone program to enhance the safety and security of its residents. This example illustrates the constantly evolving situation with problems caused by drone use and underscores the need for increased public transparency associated with drone technology and regulations that address privacy, safety and enforcement concerns.
In 2015, the online retail giant Amazon announced that it was developing the Amazon Prime Air program in Ireland. The program's goal was to eventually use drones to deliver packages directly to customers' front doors, but the service is not yet operating. Although this technology has yet to be broadly implemented, Amazon and other companies are likely to push hard for widespread commercial drone delivery in the near future. On Oct. 5, 2018, President Trump signed the Federal Aviation Administration (FAA) Reauthorization Act of 2018. This legislation does a variety of different things regarding aviation and drones, but most notably it authorizes companies designated as "air carriers" to use drones to deliver goods as early as October 2019. One can easily imagine that when drones begin delivering packages in city neighborhoods and business districts in the near future, questions will arise regarding appropriate routes, noise, privacy and other issues. Over the next year, the FAA will use its rulemaking process to craft the regulations that will guide drone deliveries. Cities should both continue to monitor the development of the FAA regulations and begin to anticipate the potential benefits and issues associated with the widespread use of this technology.
These examples underscore the need for additional thought to be given to how drone use will be integrated into urban environments. Since the use of this technology began, the media, residents and a variety of government officials have reported incidents of drones causing public safety, privacy or nuisance issues. Hobbyists who fly drones over parks and beaches can create noise, privacy and other conflicts with residents using the same areas. When equipped with cameras that can peer into windows and backyards, disputes can be expected with drone use in residential neighborhoods. In cases of commercial entities using drones to assess real estate, survey agricultural fields and take professional photos, it's likely that appropriate time, place and manner parameters need to be established. And when local governments use drones to inspect infrastructure, aid in police operations and improve emergency response times, they must also use this technology in a transparent and responsible manner.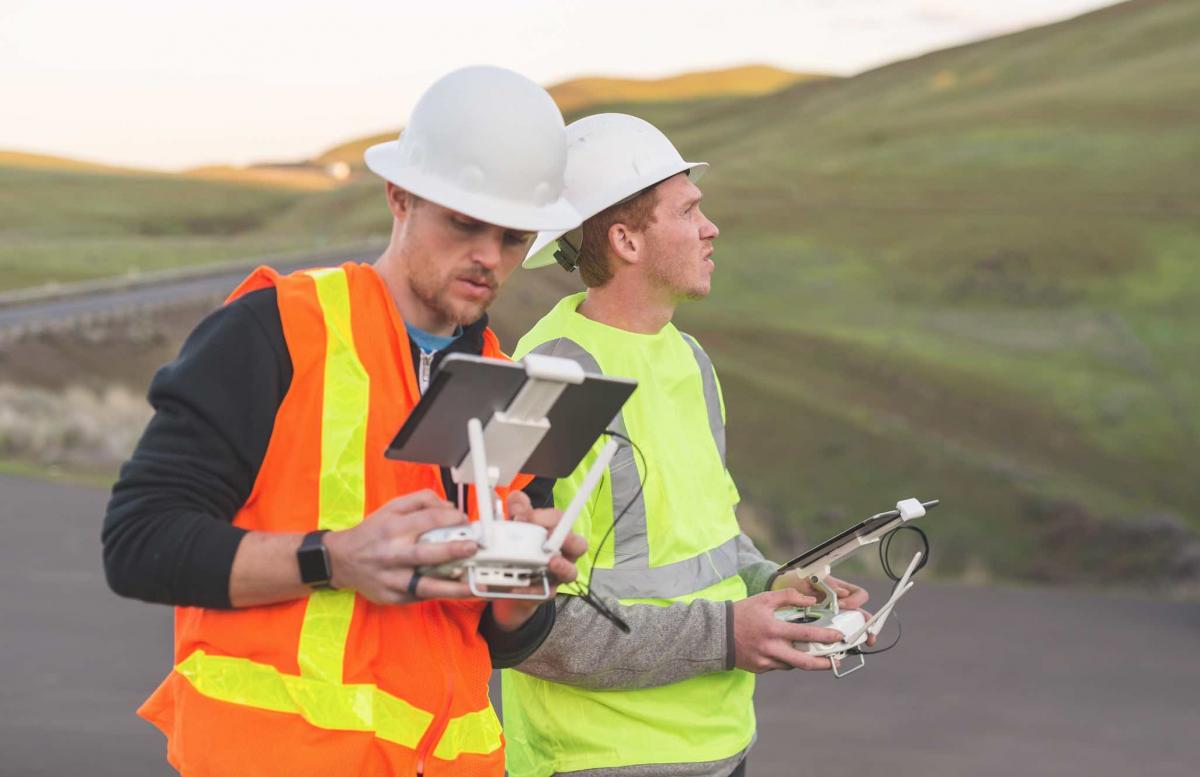 Recent Activity at the FAA
An ongoing struggle exists between the federal government, states and local governments regarding which entity is allowed to regulate drones and to what extent. In a fact sheet issued Dec. 17, 2015, the FAA states that it has "field pre-emption" over local governments when it comes to regulating airspace. Essentially, the FAA argues it has sole congressional authority to regulate all airspace and local governments that try to regulate airspace will be pre-empted. However, the same FAA fact sheet also states, "Laws traditionally related to state and local police power — including land use, zoning, privacy and law enforcement operations — generally are not subject to federal regulation." This identifies a window for measured and appropriate local regulation.
The FAA is attempting to address this problem in two ways: first, by establishing the Drone Advisory Committee, which comprises 27 members, two from local governments and the rest from drone manufacturing and technology companies. This advisory committee's purpose is to help the FAA, drone industry and local governments identify problems and facilitate dialogue among various stakeholders. Although this task force includes local government representatives, their voices are often drowned out by the many industry and other stakeholders seeking to establish a unified federal regulatory structure for drones.
Second, the FAA is addressing local versus federal issues through the UAS Integration Pilot Program (IPP). This program aims to help the U.S. Department of Transportation and FAA create new rules that allow more complex low-altitude operations — by identifying ways to balance local and national interests related to drone integration and by improving communications with local, state and tribal jurisdictions. The UAS IPP involves 10 entities, including the cities of San Diego and Reno. Challenges to local regulation, however, are not exclusive to the federal government.
Recent Legislative Activity in California
In recent years, battles have occurred between local governments and the drone industry over proposed legislation and have resulted in a stalemate. The League opposed and helped stop several industry attempts to pre-empt local governments through state legislation. Some League-supported legislation that would have established a statewide drone regulatory framework has also failed.
In 2016, the League supported SB 868 by Senator Hannah-Beth Jackson (D-Santa Barbara), which sought to establish a state regulatory framework. The bill died in the Assembly due to drone industry opposition. AB 2724, authored by former Assembly Member Mike Gatto (D-Glendale) in 2016 and supported by the League, also attempted to establish such a framework. The bill, which Gov. Jerry Brown ultimately vetoed due to questions about federal pre-emption, would have required drones to have "geo-fencing" (a technology that defines a virtual boundary) capabilities that would stop them from flying into sensitive areas; it also would have required drone operators to have adequate liability insurance for personal injuries or death.
In 2018, however, Assembly Member Jacqui Irwin (D-Thousand Oaks) sought to bring various stakeholders together to explore whether progress could be made. She convened the League, California Police Chiefs Association and DJI, a major drone industry company, to work on AB 3173, a bill containing intent language that expressed the desire to develop a balanced approach to a consistent state regulatory framework for drones. The introduction of this legislation triggered the League to work with city officials to develop additional policies that clarify what local officials would want in such a framework. Although that bill did not advance in 2018, the League appreciates Assembly Member Irwin's efforts to begin a discussion with stakeholders. Because the use of this technology is expanding, making progress in better defining a framework that works for local governments and industry will benefit all concerned. Discussions among the stakeholders are expected to continue in 2019.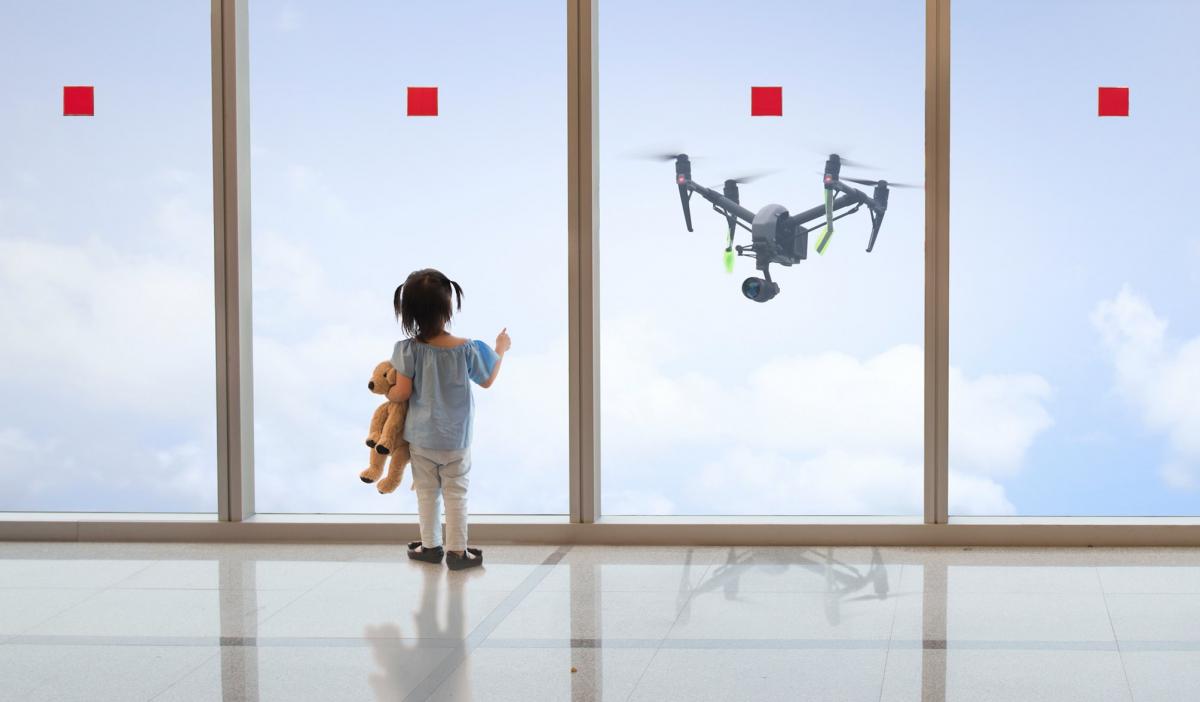 The League Addresses Drone Policy
In response to the lack of a statewide drone regulatory framework, the League's Drone Task Force, composed of members of the League's Transportation, Communication and Public Works and Public Safety policy committees, wrote an organizational policy document that created a statewide drone regulatory framework with the interests of cities in mind. The policy, which the League board of directors formally adopted in June 2018, addresses three main areas: minimum statewide standards, enforcement and the role of local regulation.
The policy outlines the roles of the state, law enforcement and local governments in effectively establishing and enforcing a statewide drone regulatory system. Some aspects of the policy focus on protecting privacy rights, ensuring that local law enforcement has authority to enforce the laws governing drones and designating different avenues of regulation for various types of drone operators. The policy articulates the critical importance of cities maintaining the time, place, manner and powers to regulate drones — otherwise cities would be subject to one-size-fits-all regulations that ignore the needs of Californians and their unique communities. (see "The League's Drone Policy: A Summary" below for more detailed information)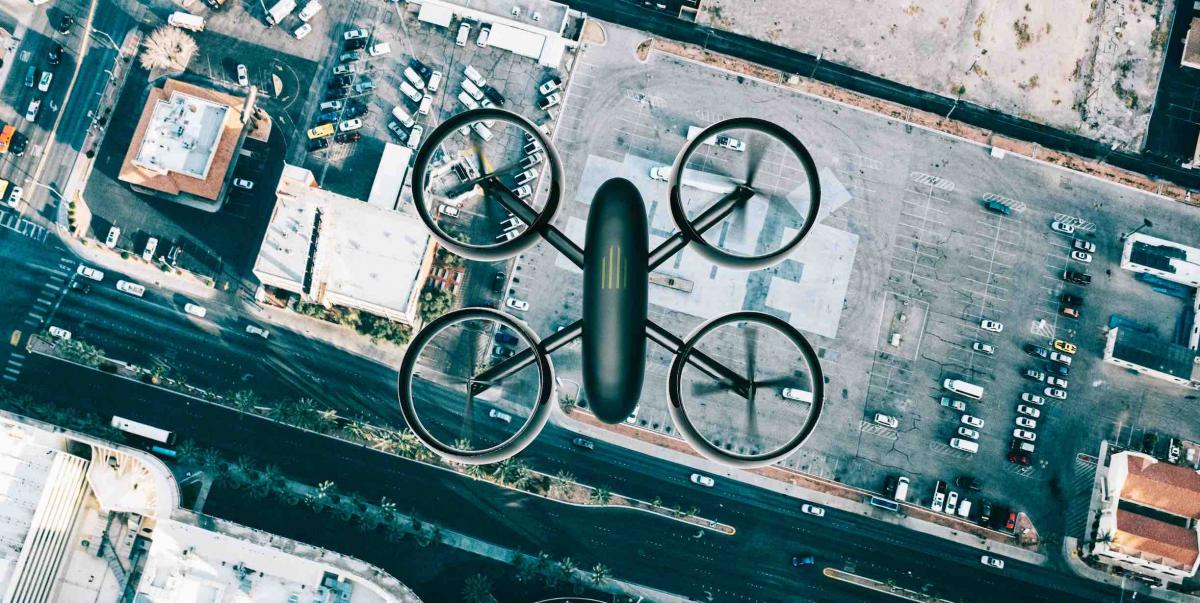 How Cities Can Get Ahead of This Issue
The League encourages cities to begin the process of educating their residents and local business owners about the appropriate use of drone technology. Such efforts give cities opportunities to gauge residents' and local business owners' interest in or reservations about drones. This process also provides insights on how to help craft balanced ordinances that address key community issues.
As with any new technology, the potential also exists for abuse and misuse; however, cities should work to avoid measures that limit the beneficial uses of this emerging technology. Cities must also remain vigilant about efforts to pre-empt their local regulatory authority and outside groups launching drone technology without city authorization or approval. Technology constantly changes and evolves, and cities are both innovators and laboratories for innovation.
Take steps to ensure that your city is prepared for the drone age and doesn't miss an opportunity to harness this new technology. Visit www.cacities.org/drones to learn more, stay engaged on drone issues in the state Capitol and watch for League communications and action alerts regarding drones.
---
The League's Drone Policy: A Summary
The League's drone policy sets forth a regulatory framework with roles for the federal, state and local governments. The role of the federal government is already established in federal law through the Federal Aviation Administration (FAA); however, the roles of state and local governments are unclear. The League believes the state, local law enforcement and local governments should play complementary interconnected roles in a statewide drone regulatory structure.
The policy sets out suggested minimum rules for the state, including but not limited to, the following activities:
Ensuring that drones are properly registered with the FAA;
Upholding public safety standards for privacy and safety; and
Granting immunity from liability for jurisdictions that establish drone areas or parks.
Local law enforcement should have the authority to enforce state and local drone laws to ensure that problems associated with drones can be addressed at the local level. Currently, local police departments lack the ability to enforce federal law because the FAA claims jurisdiction over the airspace; so, for example, a resident who is being disturbed by a drone circling over their home would need to call the FAA. The League policy articulates the need for local law enforcement to have the authority to enforce drone laws, so that a resident with a drone issue could call 911 and have the local Police Department respond rather than needing to contact the FAA.
Finally, the role cities play should include but not be limited to:
Retaining the ability to impose time, place and manner restrictions on drone operations under 400 feet in city airspace;
Retaining the ability to enact and enforce rules of general applicability to address unsafe drone operations, such as trespassing, nuisance or noise issues;
Ensuring that city drone ordinance information is readily available to drone operators;
Establishing clear rules for hobbyists by adopting community-based safety guidelines;
Adopting guidelines for how drones would be used within the city's airspace; and
Planning appropriately for the use of drones in public spaces and designating "no fly" zones around critical infrastructure.
---
Additional Resources
Sacramento Housing and Redevelopment Agency (SHRA) Drone Program: https://sacramento.cbslocal.com/2018/05/16/government-drones-neighborhood/
The FAA said in a 2015 fact sheet that it has "field pre-emption" over local governments when it comes to regulating airspace.: https://www.faa.gov/uas/resources/uas_regulations_policy/media/uas_fact_sheet_final.pdf
FAA Drone Advisory Committee: https://www.faa.gov/uas/programs_partnerships/dac/
FAA UAS Integration Pilot Program: https://www.faa.gov/uas/programs_partnerships/uas_integration_pilot_program
League Drone Policy: https://www.cacities.org/Resources-Documents/Policy-Advocacy-Section/Hot-Issues/Drones/League-Drone-Policy-6-11-18.aspx