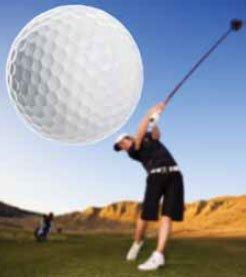 Protect Local Control by Supporting CitiPAC
Eva Spiegel is communications director for the League and can be reached at espiegel@cacities.org.
---
The League advocates for local control in the Legislature, in the courts and at the ballot box. As part of its ballot box efforts related to statewide initiatives that affect local government, the League created CitiPAC, its political action committee. Funds raised through CitiPAC pay for television and radio ads and direct communication with voters as well as grassroots outreach, legal counsel and campaign advisors. CitiPAC was launched before the League's successful passage of Proposition 1A in 2004 and has supported the League's victories in defeating Prop. 90 in 2006, the No on 98/Yes on 99 campaign in 2008 and, most recently, in the passage of Prop. 22 in November 2010.
A strong and well-funded political action committee is essential to deterring initiative efforts that would cut funds for local programs, weaken local decision-making or transfer state responsibilities to local communities without adequate funding or resources.
While CitiPAC might not be on the radar for most people in non-election years, that is when it builds funds to support the League's ability to move quickly and decisively in election years. Cities must be prepared to respond to threats to local democracy, and statewide ballot issues are not always predictable. If the League initiated fundraising only when cities faced a threat, the opposition would gain an immediate advantage. Given the dynamic nature of California's initiative process, CitiPAC ensures the League's readiness to defend local control.
City officials can support CitiPAC in a variety of ways. The best way to get involved is to contact your League regional public affairs manager and volunteer to serve on your division's CitiPAC planning committee. This is a great way to become more involved in the League, work with your colleagues regionally, support a very important cause and also have fun. Each League regional division holds its own unique CitiPAC events, which have included traditional golf and bocce ball tournaments as well as comedy nights and themed musical revues.
The entire League membership comes together in September at the League of California Cities Annual Conference & Expo to participate in the board of directors' Leadership Gala. This event offers not only a way to support CitiPAC but also an opportunity for city officials to recognize the many League Partners who support the League's advocacy efforts.
CitiPAC raises funds from businesses and individuals who pledge to give annually or on a monthly basis. You can sign up to contribute by visiting www.CitiPAC.org. This is an easy way to help support the League's ballot measure advocacy. Contributors can also direct their pledge to go to their division or a specific upcoming regional event.
As you plan your 2012 activities, make a commitment to CitiPAC and to becoming more involved in the League. When we work together, we strengthen our efforts to protect and strengthen local control. We might not know today what issues will affect local government tomorrow, but with the growing number of interest groups vying for ever-shrinking resources, we know we'll be at the ballot box again in the future — working to keep cities strong.
---
2012 CitiPAC Events
Mark these CitiPAC events on your calendar, and join us in our efforts to protect local control. Visit www.CitiPAC.org for more information on upcoming events.
April 20, 5:30–9:30 p.m., Inland Empire/Desert Mountain Division CitiPAC Fundraiser, National Orange Show, San Bernardino
April 26, 5:30–9:30 p.m., Peninsula Division CitiPAC Bocce Tournament, Campo di Bocce, Los Gatos
Oct. 11, 11:30 a.m.–8:00 p.m., Central Valley Division CitiPAC Golf Tournament, Dryden Golf Course, Modesto
Oct. 19, 11:30 a.m.–8:00 p.m., South San Joaquin County Division CitiPAC Golf Tournament, Ridge Creek Golf Club, Dinuba
---
This article appears in the February 2012 issue of Western City
Did you like what you read here? Subscribe to Western City
---