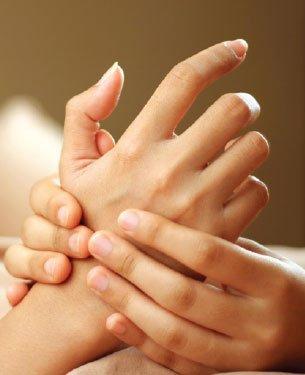 Protecting Consumers and Enhancing Public Safety
Ahmos Netanel is the chief executive officer of the California Massage Therapy Council and can be reached at anetanel@camtc.org.
---
For years California was one of the only states that regulated massage with a patchwork of 549 regulatory schemes. As more states mandated state licensing and raised educational standards, California lagged behind. Currently 43 states and the District of Columbia regulate massage.
California's diverse system of local ordinances was not working. Consumers had no way of knowing the meaning of credentials, with graduates of two-week programs using the same titles as those from one-year educational programs. Massage therapists who had worked for many years in one area of the state found that they did not qualify to practice in other areas because each jurisdiction had completely different standards.
In addition, massage as a subterfuge for prostitution and human trafficking is a larger problem in California than in other states.
The State of California requires, among other things, substantial documentation of danger to public safety before considering new professional regulation. Because the issues related to regulating massage therapists involved local land use authority as well as public safety, the League took an interest in the question of proposed new statewide regulations. The League convened a task force to examine the issue and the various proposed legislative alternatives and provide technical guidance. Local officials with experience regulating massage therapists and legitimate massage businesses offered their expertise.
Creating the California Massage Therapy Council
As a result, the state passed SB 731 (Oropeza) (Chapter 384, Statutes of 2008), which amended Business and Professions Code section 4600 and following sections. The law, which took effect Jan. 1, 2009, authorized the creation of a nonprofit public benefit corporation called the California Massage Therapy Council (CAMTC) and charged it with implementing a voluntary statewide certification program for massage professionals beginning Sept. 1, 2009. The law requires that the CAMTC board of directors comprise wide representation from the massage industry and government sectors, including board members appointed by the League, California State Association of Counties, California Department of Consumer Affairs and the California Community Colleges Chancellor's Office, among others. The board of directors sets policies and oversees management staff, administrative professionals and investigators.
Contrary to initial misconceptions, the state did not take control of massage regulation. The state law applies only to certified individuals and businesses in which all massage services are provided by certified professionals. Cities are free to enforce their local massage rules and regulations on massage practitioners who are not certified.
While many cities were initially un-certain whether the law was helpful, a growing number of municipalities now not only welcome the change but are taking advantage of the law to protect consumers, enhance public safety and increase revenues.
Protecting Consumers and Enhancing Public Safety
Protecting consumers and enhancing public safety is at the heart of the legislative mandate and CAMTC's mission. This is accomplished by verifying that all applicants have completed adequate education and have cleared Department of Justice and FBI background checks. CAMTC can deny applicants or discipline certificate holders based on evidence of "unprofessional conduct," which is broadly defined.
The original League appointee to CAMTC was retired Los Angeles Police Department Detective Rick McElroy, who spent 32 years working with LAPD's vice division, including 25 years specializing in massage regulation. McElroy now heads the CAMTC Professional Standards Division, where he oversees a team of vice experts, massage education specialists and the investigative unit.
While the CAMTC Professional Standards Division is authorized to investigate applicants and certified professionals, only local law enforcement has the right to investigate massage establishments to determine whether the professionals who practice at those establishments are certified or not.
Generating Revenue
Cities retain many rights under the law regulating massage. A city can regulate anyone not certified by CAMTC. Cities can adopt reasonable health and safety regulations applicable to certified massage professionals and the businesses in which they work. Cities can also require business licenses. In fact, it is expected that business license revenue will go up in proportion to the many massage therapists who avoided local permits and are now coming out into the open as certified massage professionals. CAMTC makes it very clear to all certified professionals that certification does not pre-empt the need for business licenses for all those who are not W-2 employees. CAMTC notifies cities as soon as anyone who will be working in their city is certified, making it easy for city finance staff to collect business license fees.
In contrast to the business license, the fees for massage permits that non-certified professionals need to obtain are at best revenue neutral. In many cases cities have a net loss due to the costs of investigations and processing massage permits.
Working Together
San Mateo Deputy Police Chief Mike Callagy is the League's current appointee to the CAMTC board of directors. Callagy says, "CAMTC has come a long way toward working in partnership with law enforcement throughout the state to promote safety in the massage industry. As a CAMTC board member, I can assure you that there is a shared vision between law enforcement and CAMTC to address and abate illegitimate massage practitioners who have plagued this industry. Reform was necessary, and by working together CAMTC and law enforcement have come up with much-needed changes in the certification of massage practitioners. This shared vision of public safety can only have a profound and long-term positive impact on the massage industry."
From its inception, CAMTC has worked with law enforcement throughout the state to establish many internal policies and procedures. Law enforcement, city attorneys and permit staff played a key role in creating the application form, a secure area of the CAMTC website, and a robust system for exchanging information about applicants for certification. This exchange of information maximizes the effectiveness of complementary sets of resources, thus strengthening both CAMTC's and the cities' ability to operate efficiently. As a result, more jurisdictions are requiring certification; examples include Torrance, San Rafael, San Diego County and Huntington Beach.
Support for Cities
The relationship between CAMTC and cities is the key to this program's success. Beverly May, director of governmental affairs, coordinates CAMTC's staff. She works directly with cities to help them navigate their way through the law and address any challenges related to massage in their city. For registered city staff, CAMTC has a secure password-restricted area in the Government Agencies section of its website at www.camtc.org. For further information and assistance, contact Beverly May; e-mail: bmay@camtc.org; phone: (650) 587-5288.
---
This article appears in the October 2011 issue of Western City
Did you like what you read here? Subscribe to Western City
---