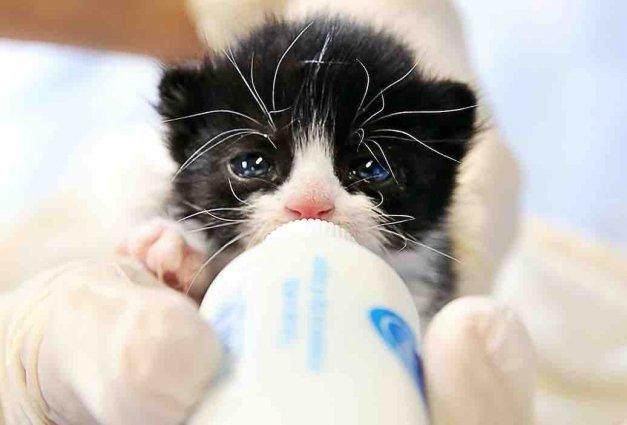 Rancho Cucamonga's Kitten Nursery Steps Up
The City of Rancho Cucamonga won the Award for Excellence in the Enhancing Public Trust, Ethics & Community Involvement category of the 2016 Helen Putnam Award for Excellence program. For more about the award program, visit www.HelenPutnam.org.
---
The City of Rancho Cucamonga (pop. 175,251) is located 45 miles east of Los Angeles and operates its own Animal Care and Services program, whose mission is "Building a community in which every adoptable pet finds a home." Animal shelters nationwide are inundated during "kitten season," which typically runs from April through October. Rancho Cucamonga's Animal Center anticipated receiving nearly 1,000 orphaned kittens between the ages of 1 day and 8 weeks during the 2015 kitten season. Prior to 2015, city staff did not have enough volunteer foster homes or resources to provide 24-hour specialized care for the underage kittens. As a result, at least 20 percent of them were humanely euthanized. "We were committed to finding a better way," says Veronica Fincher, director of Animal Services. "We wanted to create a safe place for every kitten that entered our center. Homeless animals are a community issue, and we were determined to save more lives and engage our community to help us."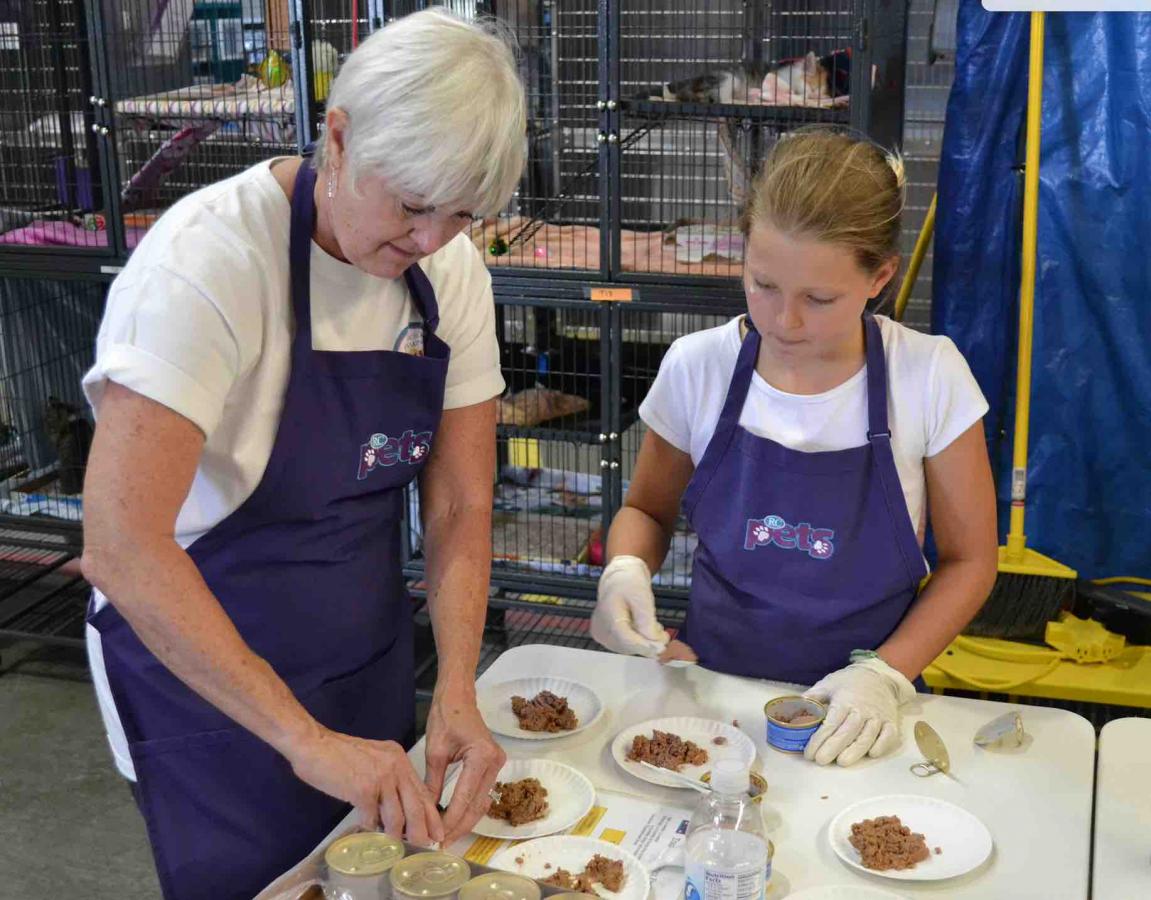 24-Hour Nursery Provides Care
After exploring several options, the city's Animal Center opened a 24-hour neonatal kitten nursery to provide care for kittens until they can be spayed or neutered and adopted by a new family at 8 weeks of age. "While there are a handful of existing kitten nursery programs in the country, many are operated by large nonprofit organizations," says veterinarian Cindy Servantez. "We adapted our own nursery model, which is one of the first to open in a municipal animal shelter."
Funding such a large project challenged the Animal Center to be innovative in accomplishing its vision. Staff restructured job duties, reallocated funding from existing operations and reached out to the community to solicit private donations. Social media served to expand the donor base and recognize local businesses who supported the Animal Center by providing monetary and in-kind donations. Staff also implemented an animal ambassador program that encouraged students from elementary school to high school and local Girl Scout and Boy Scout troops to collect donations for the nursery, either as individuals or as community groups.
"We are a city Animal Center, and asking for more General Fund money can be difficult," says Fincher. "We had to be creative and find alternative options."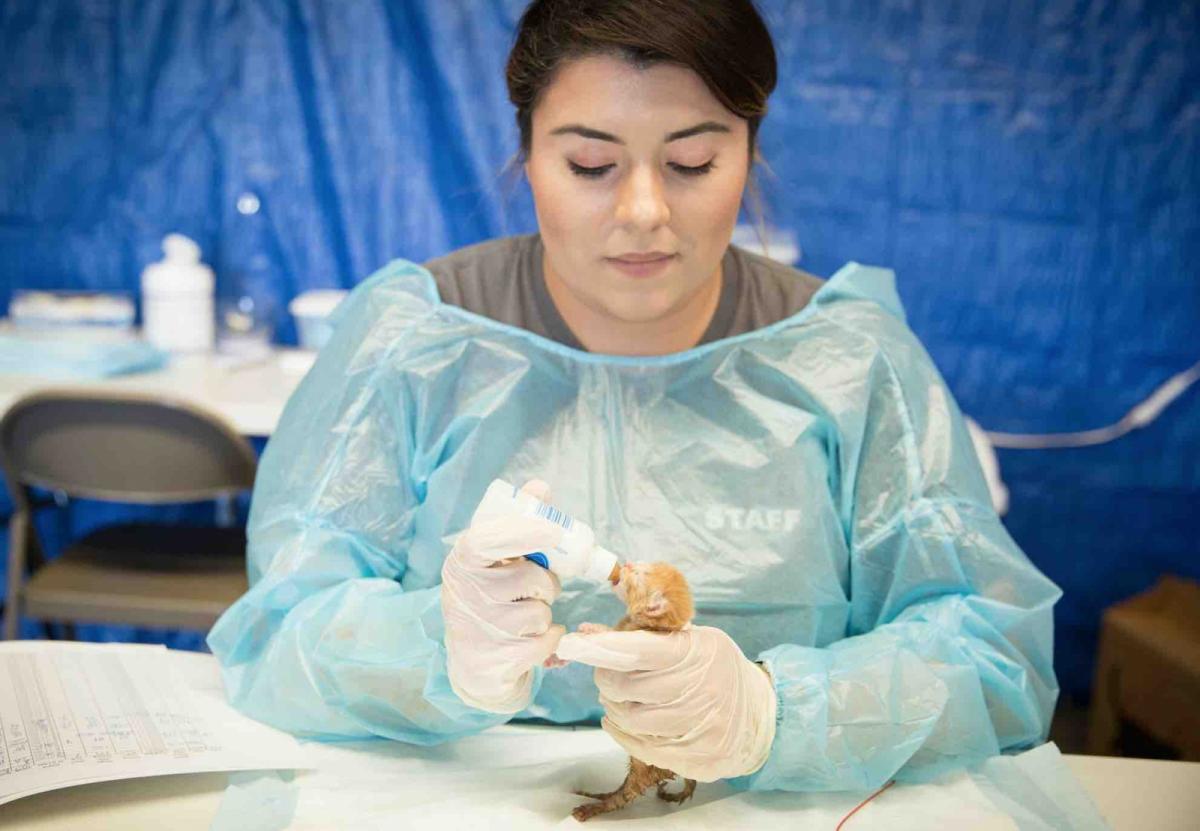 Innovation and Community Support Play Key Roles
"We designed incubators for young kittens using plastic storage containers with heating pads and retrofitted large dog cages so tiny kittens could play and exercise without escaping," says veterinarian Victoria Impett. "It was a work project of love."
The Animal Center attributed the 24-hour neonatal kitten nursery's success to the assistance received from other city departments and the community response. "Our Public Works Department was a huge help in donating facility space for the off-site nursery and assisting us with the logistics of setting up," says Fincher. Employees citywide came together for the common cause, donating supplies and volunteering on their lunch breaks to bottle-feed kittens and visit with nursery staff and volunteers. The Sheriff's Department stopped by during routine patrols to ensure staff and volunteers were safe around the clock. The "kitten patrol stop" served a dual function as a morale booster and a stress reliever for the officers.
The kitten nursery was staff managed but largely volunteer supported. The Animal Center launched a Pet Cadet Program, where children between the ages of 12 and 16 could volunteer in the nursery with a parent or guardian. "It was heartwarming to see parents and children bond while saving kittens," says Elsa Tristan, foster caretaker. "The pet cadets took their responsibilities seriously and gained a better appreciation of what it means to be compassionate and the importance of the human-animal bond."
The senior community played a vital role by bottle-feeding kittens and sewing fleece blankets, hammocks and toys. And the Animal Center expanded its partnership with the local veterinary technician schools to provide internship opportunities, which helped offset staffing expenses and gave students an invaluable learning experience.

Meeting the Demand: Finding Homes for More Kittens
Volunteers donated more than 3,000 hours of service, and 100 new volunteers and pet cadets joined the team to assist with the kitten nursery project. By the end of 2015, the nursery had cared for over 800 kittens and placed another 150 kittens in foster homes. The nursery program provided care for 400 more kittens than in the previous year and decreased the euthanasia rate of kittens from 20 percent to 12 percent. In 2016, a total of 912 kittens received care at the nursery. The project also facilitated growth in the number of new donors and supporters and improved the program's social media presence.
Success presented new challenges as the city's Animal Center now had a significantly larger number of kittens available for adoption. Once again, the Animal Center reached out to the community to enhance partnerships with local veterinary hospitals and boarding facilities to serve as off-site adoption locations, thus increasing the visibility to potential adopters. Assembly Member Marc Steinorth (R-Rancho Cucamonga) hosted an event, the #Steinorth100, which sponsored adoption fees for the first 100 pets placed in new homes. The event drew large crowds of families from Rancho Cucamonga and surrounding communities who were interested in adopting kittens and other shelter pets.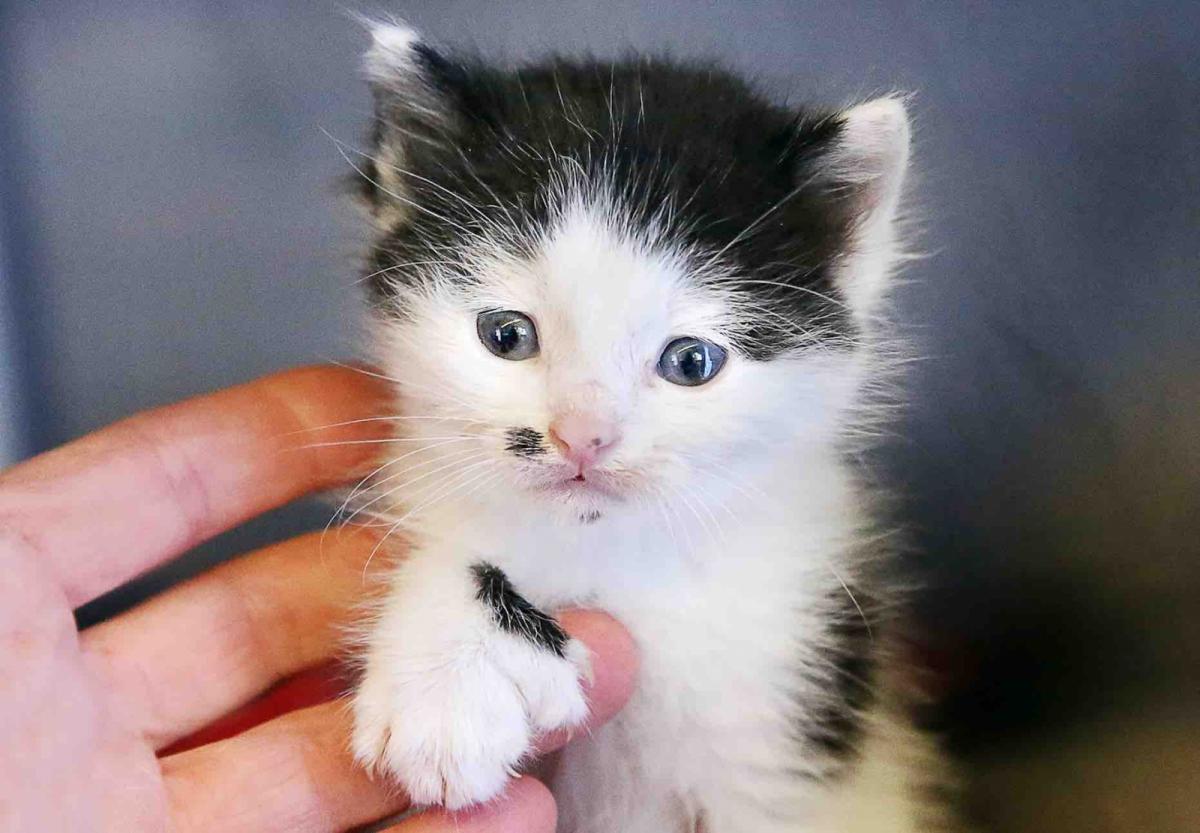 "It was a lot of work, and there was much to learn to implement best practices in animal husbandry and medical management for this fragile group of animals. It was so rewarding to see them thrive, graduate and find their forever home," says Fincher.
The 24-hour kitten nursery is now an annual project that is expected to continue increasing the number of kittens cared for and adopted each year.
Contact: Veronica Fincher, director, Animal Care and Services, City of Rancho Cucamonga; phone: (909) 466-7387, ext. 2091; email: Veronica.Fincher@CityofRC.us.
---
Photo credit: Courtesy of the City of Rancho Cucamonga and the League of California Cities
---
This article appears in the April 2017 issue of Western City
Did you like what you read here? Subscribe to Western City
---