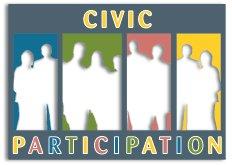 Reaching Asian and Pacific Islander Communities
Given the diverse demographics of California's communities, local officials increasingly seek strategies to involve immigrants in their cities' civic and political life. Steve Cho, council member for the City of Fremont, and Lena Tam, vice mayor of the City of Alameda (and, respectively, president and vice-president of the League's Asian-Pacific Islander Caucus), discuss how cities can support and serve their Asian and Pacific Islander populations. Terry Amsler, program director of the Institute for Local Government's Collaborative Governance Initiative, conducted the interview.
---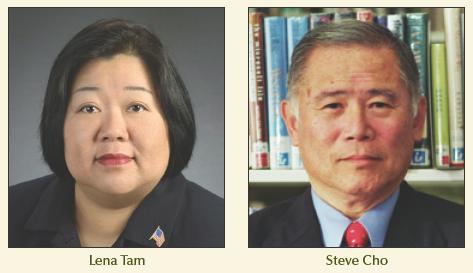 What can cities do to support the integration of Asian and Pacific Islander (API) newcomers into the civic and political life of their communities?
Lena Tam: Equal access ordinances, similar to those in the City of Oakland that provide for bilingual translators, have been instrumental in engaging API newcomers in civic and political events. In addition to providing bilingual services, we need to develop cultural competency at the staff and community levels. Alameda, Fremont, Oakland and other cities have provided support for cultural events, including providing police services and sponsorships. Monterey Park in Southern California and most cities in the San Francisco Bay Area that have large API populations are doing well in the areas of language access and cultural competency.
Steve Cho: Education is the number one issue for almost all API families. This is true for both newcomers and families who have been here for any length of time. Encouraging and helping them to get involved with school matters would be easier for newcomers to relate to, and they would naturally have more interest.
Can you suggest any specific strategies that local governments should consider when seeking to engage specific API populations?
Steve Cho: Just getting to know your neighbors is a good start in community participation. A simple yet meaningful program is Neighborhood Watch, where neighbors get to know each other and work together to make their immediate surroundings safer. Local governments can help set up such programs and encourage participation from all neighbors.
Lena Tam: Successful outreach strategies must recognize that the API community is quite diverse. For example, most API newcomers and second-generation residents are afraid to gather publicly, especially to talk about a social problem like violence, police brutality or discrimination. Sometimes, the only way to reach a segment of the API community is to go right to their homes.
One example of successful outreach in Alameda involved a Mongolian family who does not speak English. Their daughter was killed on Halloween night last year in a high-profile case. The teen had relied emotionally and materially upon her family and community for support. Being aware of the special circumstances, the Police Department worked closely with a member of the Mongolian Buddhist church to hold a press conference at city hall, away from the family's home.
What cultural or related factors should local officials be aware of when attempting to engage API immigrant populations from diverse countries of origin?
Lena Tam: Most of the API residents immigrated to the United States because of economic or political oppression in their country of origin. This has led to an innate need to be self-sufficient and not very trusting of government, especially when cities try to promote programs that are "for your own good." Chinese-Americans have one of the longest histories in the United States, yet there is a perception of their being perpetual foreigners — as shown with historical discrimination laws like the Chinese Exclusion Act. One way to change this perception is by featuring good role models in mainstream media. Local officials must also develop a good relationship with the ethnic media (TV and print) where most API communities get their information.
Steve Cho: Different cultural factors come into play. One subtle but very significant factor is being classified as "Chinese" when you don't identify yourself as Chinese. From the Western viewpoint, such differences may not be readily apparent. For example, some Taiwan natives do not consider themselves Chinese, but rather Taiwanese.
Are there "intermediary" organizations that local governments should communicate or partner with to more effectively reach out and engage API communities?
Steve Cho: In almost every case, newcomers find such intermediary organizations to become affiliated with, such as schools, faith communities, community and leadership groups, social service organizations, ethnic media and other groups. Most of the time, language commonality allows the newcomer to feel more comfortable and to blend in. Quite often, these organizations are already working with local government to provide services.
Lena Tam: Numerous API intermediary organizations in California have been successful in pulling together individual API community leaders to participate in a number of civic issues, including immigration reform, equal access and political candidacy. These organizations include Asian Pacific Islander American Public Affairs (APAPA), Leadership Education for Asian Pacifics (LEAP), and the Organization of Chinese Americans (OCA). At the local level, community organizations or institutions like the Coalition of Asian Pacific Americans (CAPA), Filipinos for Affirmative Action (FAA), East Bay Asian Coalition, county service providers, faith community leaders and media networks like Sing Tao Daily, World Journal, Ming Pao News and KTSF are instrumental in outreach.
City leaders need to be on the streets; in homes, classrooms, grocery stores, religious or spiritual institutions, civic institutions and social services serving the community; and at community events, fundraisers and ethnic and other API-specific media events.
What obstacles prevent fully involving API communities in local government decision-making?
Lena Tam: Clearly, the lack of homogeneity has an effect in involving the API communities into local government decision-making. But the API communities want the same thing that other communities want — good schools, safe neighborhoods, economic opportunities and nice homes. Elected and public officials of Asian descent also help remove the perception of barriers to civic engagement because they are viewed as role models.
Steve Cho: Over time, as more APIs get involved with the local government decision-making process, others in the greater API community will see that it is possible to become involved.
---
This article appears in the August 2008 issue of Western City
Did you like what you read here? Subscribe to Western City
---