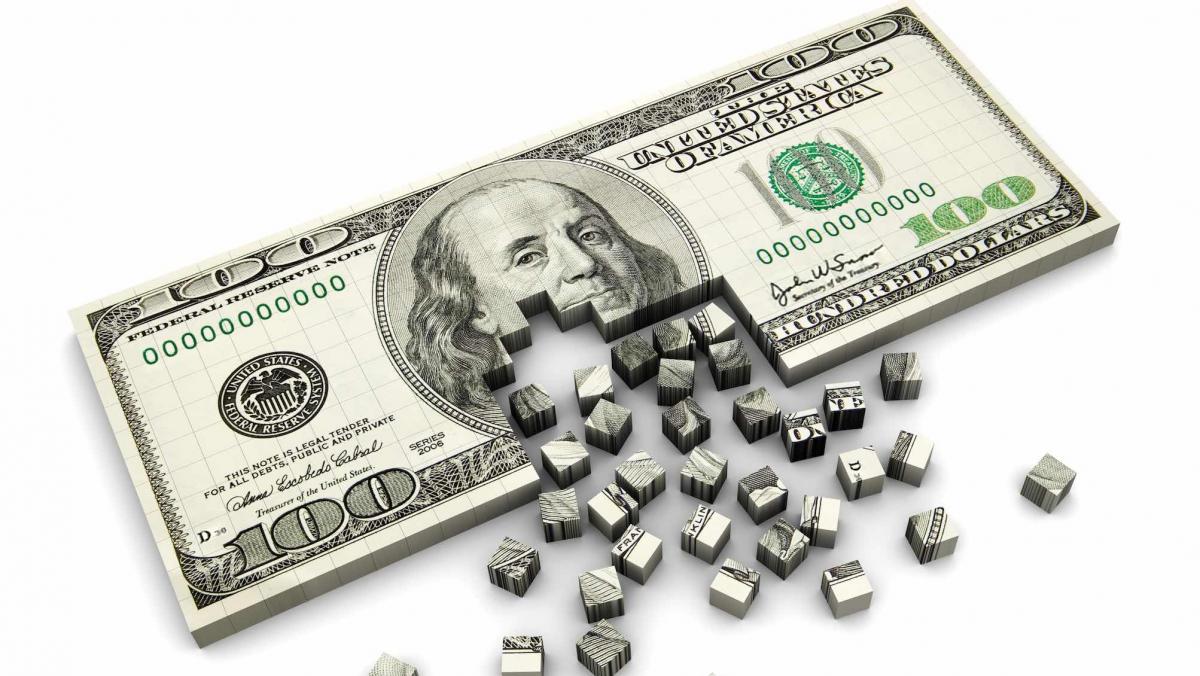 Redevelopment's Elimination: Remembering the Local Experience
Dan Carrigg is deputy executive director and legislative director for the League and can be reached at dcarrigg@cacities.org.
---
Until recently, the State of California had a poor record of budget management, with boom-and-bust spending and little cash held in reserves. This undisciplined approach led to frequent multibillion dollar budget deficits. During deficit years, legislators were reluctant to cut state programs and faced difficulties securing the political will to raise taxes, which resulted in the Legislature eyeing local government funding for repeated raids. In response, a coalition led by the League, California State Association of Counties and California Special Districts Association qualified a ballot measure to protect local property and sales taxes and reduce unfunded mandates. This effort produced Proposition 1A of 2004, which passed with over 83 percent of the vote.
The Vulnerability of Redevelopment and Local Revenues
Prop. 1A did not protect redevelopment funding. Redevelopment attorneys had long held that redevelopment funds were already protected by the Constitution. That argument gave legislators and the governor leverage during negotiations over Prop. 1A to maintain that constitutional protection was not needed. Though the state had taken redevelopment funds previously, agreements negotiated with the California Redevelopment Association (CRA) typically included extending the expiration dates of agency project areas to offset financial impacts — so prior to Prop. 1A, the constitutional issue had not yet been litigated.
After a brief financial boom in the mid-2000s, state budget conditions soured, and the Legislature again sought local revenue. This included an effort in 2008, when the Legislature attempted to sweep away $350 million from redevelopment without providing offsetting adjustments. CRA challenged the constitutionality of this effort and prevailed in the trial court.
After a contentious budget year that comprised a series of budget proposals rejected by voters in a special May election, the 2009 state budget included borrowing $2 billion from cities, counties and special districts — in accordance with the terms of Prop. 1A — and a proposed sweep of $2.05 billion from redevelopment, which subsequently would be litigated. The budget also included a failed effort (narrowly defeated in the early morning hours on the Assembly floor) to sweep away all $1 billion in city and county local Highway User's Tax revenue. (For more in-depth information about the state's tumultuous budget conditions and local vulnerabilities at that time, read the "2009 Legislative Review" at westerncity,com)
These chaotic state budget conditions and demands from its member cities compelled the League to pursue additional local revenue protections on the state ballot. The local Highway User's Tax revenue had been flowing to cities and counties for decades to support road maintenance. It was incomprehensible to local officials that the Legislature — in its desperation — came so close to sweeping away these funds. Redevelopment agencies were also in court attempting to avoid a $2.05 billion loss, which amounted to nearly every remaining dollar they had that was not already committed to debt. In this environment with local revenues under grave threats, the efforts to draft Prop. 22 began.
Prop. 22, the Local Taxpayer, Public Safety and Transportation Protection Act:
Contained additional protections for local Highway User's Tax revenue;
Prohibited further state borrowing of local property taxes;
Protected all other locally levied taxes from potential raids; and
Contained additional protections for local redevelopment agency funds.
California voters approved Prop. 22 by a vote of 61 percent in the November 2010 election.
Prop. 22's language on redevelopment reaffirmed the constitutional theory that funds dedicated to redevelopment were protected for those purposes, but it also left an opening for the Legislature to continue changing laws related to redevelopment, under the assumption that the tool would continue to undergo future improvements and policy reforms. But lawmakers who were focused on eliminating redevelopment used this very opening to their advantage.
Post-Prop. 22 Redevelopment Retribution Warning
Several weeks after Prop. 22 passed, then-State Treasurer Bill Lockyer was quite candid when speaking to an audience of city finance officers at the League's Municipal Finance Institute. Lockyer said that Prop. 22 had angered a number of interests and people in the state Capitol and he expected to see an initiative that would take all redevelopment funds and shift them to schools. He was correct about the angry political mood among legislative Democrats and some of their core constituencies. But rather than by initiative, the proposal to eliminate redevelopment came from newly elected Gov. Jerry Brown, who was facing a $26 billion state budget deficit.
Two other initiatives approved in the November 2010 election, Prop. 25 and Prop. 26, affected the state budget process and also contributed to redevelopment's elimination. These measures made it easier to adopt a budget and limited the ability to raise fees to fund state programs. Prop. 25 reduced the vote threshold required to approve state budgets from two-thirds to a simple majority. Prop. 25 also contained a provision — used to help sell the measure to voters — that requires legislators to forfeit their pay when the state budget misses its statutory deadline. Prop. 26, sponsored by anti-tax and business groups, ended a recent practice used by legislative Democrats to pay for state programs with regulatory "fees." It also prohibited the tactic of reducing a tax, backfilling the lost tax revenue with new fees, then increasing another tax to the level of the reduced tax. These fees are now defined as "taxes" requiring a two-thirds vote.
Eliminating Redevelopment: The Most Radical Proposal in Governor's 2011 Budget
The return of Jerry Brown as governor after four decades in California politics signaled a political sea change. During his campaign, Brown indicated that he would be aggressive in fixing the budget deficit, thus raising expectations. His early actions, which included taking away cellphones and swag from state agencies and issuing fiscal austerity warnings such as "get ready for hard benches," garnered extensive media attention. Yet when unveiled, most elements of his budget were relatively familiar, and the budget lacked any radical reorganizations of state programs or agencies.
Half of Gov. Brown's proposed solution to the deficit came from cuts and half from proposed revenue "extensions." He proposed extending for five years the tax increases adopted in 2009 on the VLF, sales tax and personal income tax. Some of these "extended" taxes were to fund the realignment of various state programs to counties, an effort the previous administration had begun. Ironically, the governor's most aggressive proposals were reserved for local government — primarily cities. Without any prior effort to explore compromise or reform options with the affected entities, he proposed eliminating all redevelopment agencies. Gov. Brown also proposed eliminating the state's 42 enterprise zones, an economic development program that brought jobs to disadvantaged areas.
Killing redevelopment made little policy or budget sense. The official rationale was that the General Fund could no longer afford backfilling school property tax dollars captured by redevelopment projects. But strangely, the initial proposal did not benefit the General Fund in the long term. It achieved state budget savings for only one year; in all future years, any additional funds would be given to schools outside the state's Prop. 98 school funding formula, reflecting State Treasurer Lockyer's initial warning. Legislative Democrats fell into line behind "their" governor. Many did not like the proposed cuts, but they stuck with Gov. Brown nevertheless.
Given these dynamics, cities faced enormous challenges battling redevelopment elimination in the Legislature. Democratic leaders supported the governor's budget, most of which could now be approved with a simple majority vote. The California Teachers Association and the California Professional Firefighters, organizations that had led the opposition to Prop. 22, eagerly supported it as well. Most legislative Democrats would not take action without their leaders' approval, and several key staff zealously championed the proposal. Anger over Prop. 22 was palpable.
Hostility toward cities and redevelopment, however, did not extend to all legislators, some of whom began asking questions. Then-Assembly Member Diane Harkey (R-Laguna Niguel) was helpful in pressuring the legislative counsel to issue a legal opinion that concluded taking redevelopment funds to pay for state programs violated the state Constitution, a point made by redevelopment attorneys since the debate began.
The League and CRA worked to develop a reform package that responded aggressively to criticisms of redevelopment and would better position it for the future. A proposed alternative financing package also granted redevelopment agencies time extensions in exchange for financial contributions that offset state obligations to school. A pragmatic group of Democratic legislators began engaging on the issue. Many had seen firsthand in their communities the role redevelopment played to spur economic revitalization and create jobs. They considered it wasteful to toss away such a valuable tool. The reform proposals surfaced as SB 286 by Sen. Rod Wright (D-Los Angeles) and AB 1250 by Assembly Member Luis Alejo (D-Watsonville). The financing proposal was introduced as SB x1 24 (Wright). Lacking leadership support, these efforts failed to gather momentum.
Republican legislators negotiating with the governor over possible votes to extend temporary tax increases also sought to protect redevelopment. Sen. Bob Huff (R-Diamond Bar) worked with his colleagues in this effort. Although accounts conflict about why a comprehensive agreement ultimately was not struck, redevelopment would have been protected in such an accord.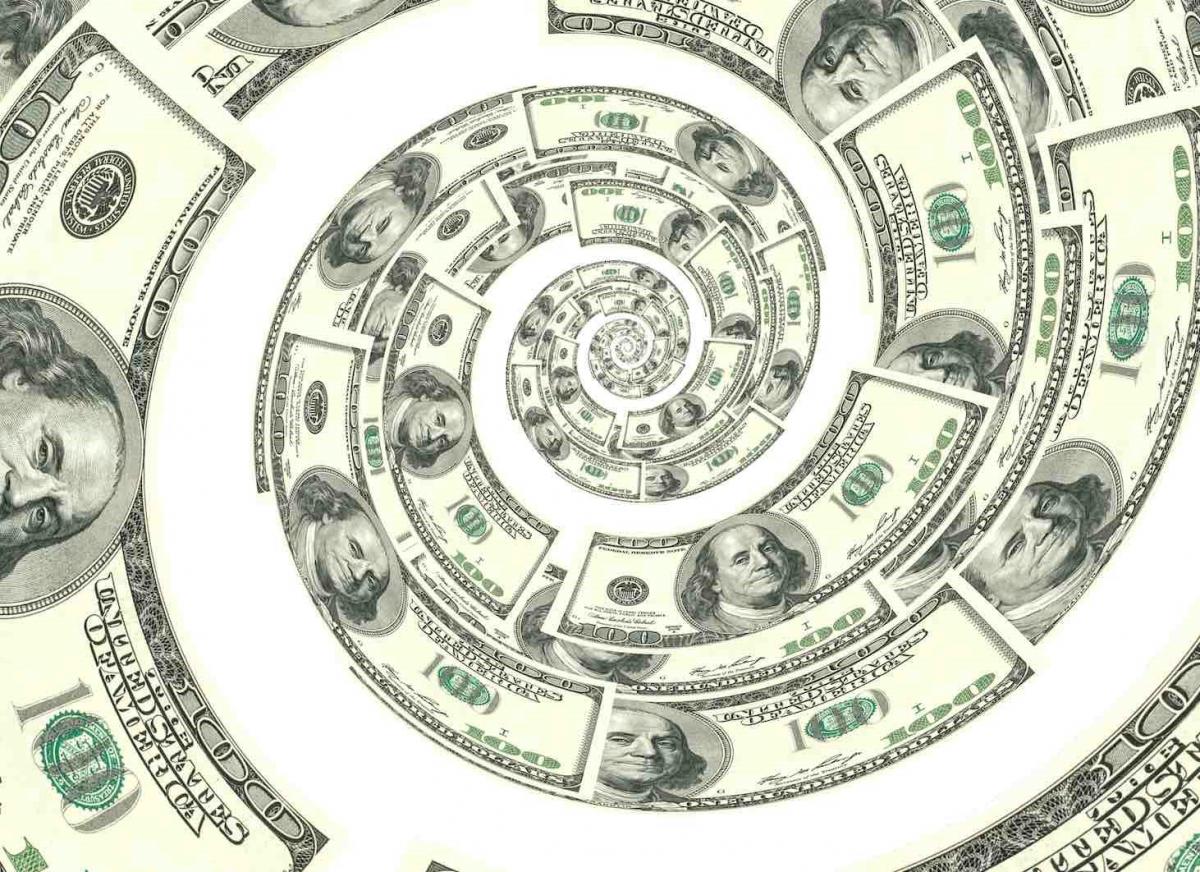 Paycheck-Inspired 2011 Budget Includes Redevelopment Elimination
When an agreement with Republicans to increase taxes did not materialize, the prospect under Prop. 25 of potentially forfeiting salary for every day the budget was late inspired quick action by legislators. They sent Gov. Brown a majority-vote budget in advance of the traditionally ignored constitutional deadline of June 15. The final budget included a proposal, AB x1 26, that eliminated redevelopment agencies unless they agreed to make specific payments to the state's benefit as specified in AB x1 27. The budget also included SB 89 (Chapter 35, Statutes of 2011), a budget trailer bill passed with little public review, which swept away $130 million in city VLF funds and approximately $50 million from Orange County. Thanks to the outstanding work of the California Association of Enterprise Zones and a coalition including the League and other groups, enterprise zones survived the budget intact. The two-thirds vote requirement created a strategic advantage in this effort, because Republicans refused to provide the needed votes. The Enterprise Zone program, however, was eliminated in subsequent years.
Some still question why CRA and the League opted to legally challenge the AB x1 26/27 scheme. Realistically, local agencies had little choice. Over 30 percent of redevelopment agencies reported that they would be eliminated because they couldn't afford to make the "ransom payment" required by AB x1 27. The prior budget's proposed sweep of $2.05 billion was still pending in court. AB x1 26 would eliminate constitutional protection for redevelopment agency funding, leaving no protection from future legislative raids. The Legislature was also facing yet another $8 billion deficit in 2012. Given that legislators had been reluctant to cut programs and unable to raise revenue and had previously supported the full elimination of redevelopment, it was likely they would sweep away the rest of redevelopment funding in the coming year. Local agencies demanded that CRA and the League enforce the constitutional protections that had been further strengthened for redevelopment revenues in Prop. 22. The League and CRA filed litigation and persuaded the California Supreme Court to take original jurisdiction of the matter.
At 2011's end, the California Supreme Court issued its ruling in California Redevelopment Association v. Matosantos, holding that AB x1 27 was unconstitutional but upholding AB x1 26, the redevelopment elimination measure. This ruling eliminated redevelopment agencies effective Feb. 1, 2012. CRA and the League launched a final legislative effort in January 2012 with SB 659 (Padilla) to delay the elimination date so that alternatives could be explored, but that effort failed to gain traction in the Legislature or administration. Thus, Gov. Brown achieved his objective of eliminating redevelopment agencies, the tool that had been essential to urban development and affordable housing in California.
Redevelopment Dissolution and Its Aftermath
The loss of redevelopment devastated many communities, but cities accepted the outcome of the court's decision and prepared to move on.
In 2012, the League worked on AB 1585 with then-Assembly Speaker John Pérez (D-Los Angeles) to develop a cleanup bill to AB x1 26 to address local implementation issues, which included preserving remaining affordable housing funds and requiring the repayment of city-agency loans. The measure passed the Assembly in March with an urgency clause and bipartisan support but regrettably was not provided a hearing in the Senate.
After the Senate failed to hear AB 1585, the redevelopment issue was folded into the budget process. The state Department of Finance (DOF) released redevelopment trailer bill language in conjunction with the governor's "May Revise," aimed primarily at improving the state's leverage over redevelopment successor agencies. The League testified against this proposal and submitted alternative language to legislators to expand due process and promote equitable resolution of outstanding disputes, repay city agency loans, allow for the use of unexpended bond funds and other provisions. The measure stalled.
DOF staff and Senate and Assembly Democratic leaders began meeting privately to draft language. AB 1484, a comprehensive 80-page bill released on June 25, 2012, emerged from these discussions. The following day, the Senate Budget Committee convened an evening session. Despite severe time constraints, the League reviewed the bill's language, identified problems and drafted proposed amendments. The bill's claw-back provisions, unrealistic deadlines and other major items raised policy and constitutional issues. Legislators voiced concerns and stated that they would not vote for the bill without specific changes. But after some overnight arm-twisting by the governor, the principled statements made the previous evening morphed into rationalizations by the next morning. The Legislature approved the bill without change, and Gov. Brown signed it into law (Chapter 26, Statutes of 2012) on June 27. Lacking viable legislative recourse, the League filed litigation against the state on Sept. 24 over various aspects of AB 1484, including claw-back mechanisms that could divert local sales or property tax. The League ultimately prevailed in this lawsuit.
The Controversies Continue in 2015
Dissolution controversies flared up again in 2015 when the Brown administration proposed comprehensive revisions to the dissolution process that reopened wounds and pitted local agencies against each other. The impacts of these revisions included causing significant harm to affected agencies by overturning court decisions, limiting expected loan repayments and restricting legal due process.
Because it provided benefits to some and caused harm to others, the proposal proved divisive from the outset. The League adopted an "Oppose Unless Amended" position with a focus on eliminating the harmful elements of the proposal, because more than 100 cities would be harmed by the effort to undo court decisions and revise loan repayment statutes. Legislators recognized the problems as well and had refused to vote on earlier versions.
In May, the administration pulled back on some of the harmful provisions but then added to the mix four nonrelated budget provisions supported by individual local agencies. These new provisions had nothing to do with redevelopment and could have been passed separately, but they were folded into the bill to help chip away opposition.
The League battled the measure throughout the year until the very last day of the legislative session when SB 107, a 104-page bill with the harmful elements modified from earlier versions, was placed into print and moved quickly to the Assembly floor without a hearing. After some debate, the bill passed to the Senate where it was also approved later that night. As expected, it was divisive. Representatives of counties, special districts and cities receiving specific benefits supported it; a handful opposed it. Given that the harmful elements remained in the bill, the League testified in opposition to the measure in the Senate Budget Committee and helped get a clarification on loan repayment amounts into a letter that the author filed with the Senate Journal.
Lessons Learned
Many communities likely will never recover what they had in place prior to redevelopment dissolution. Decades of community efforts were disposed of in a clinical fashion through a DOF-administered process that favored harvesting cash and disposing of assets over community priorities. Some city officials remain jaded and disheartened after experiencing repeated efforts to raid redevelopment funding and witnessing the lack of support by legislators for alternatives to the governor's elimination proposal and the harmful outcomes of two major dissolution trailer bills. Given this experience, as new tools emerge, expect local officials to exercise caution.
---
Related Resources
Reassembling Redevelopment
---
Photo credit: OGphoto.