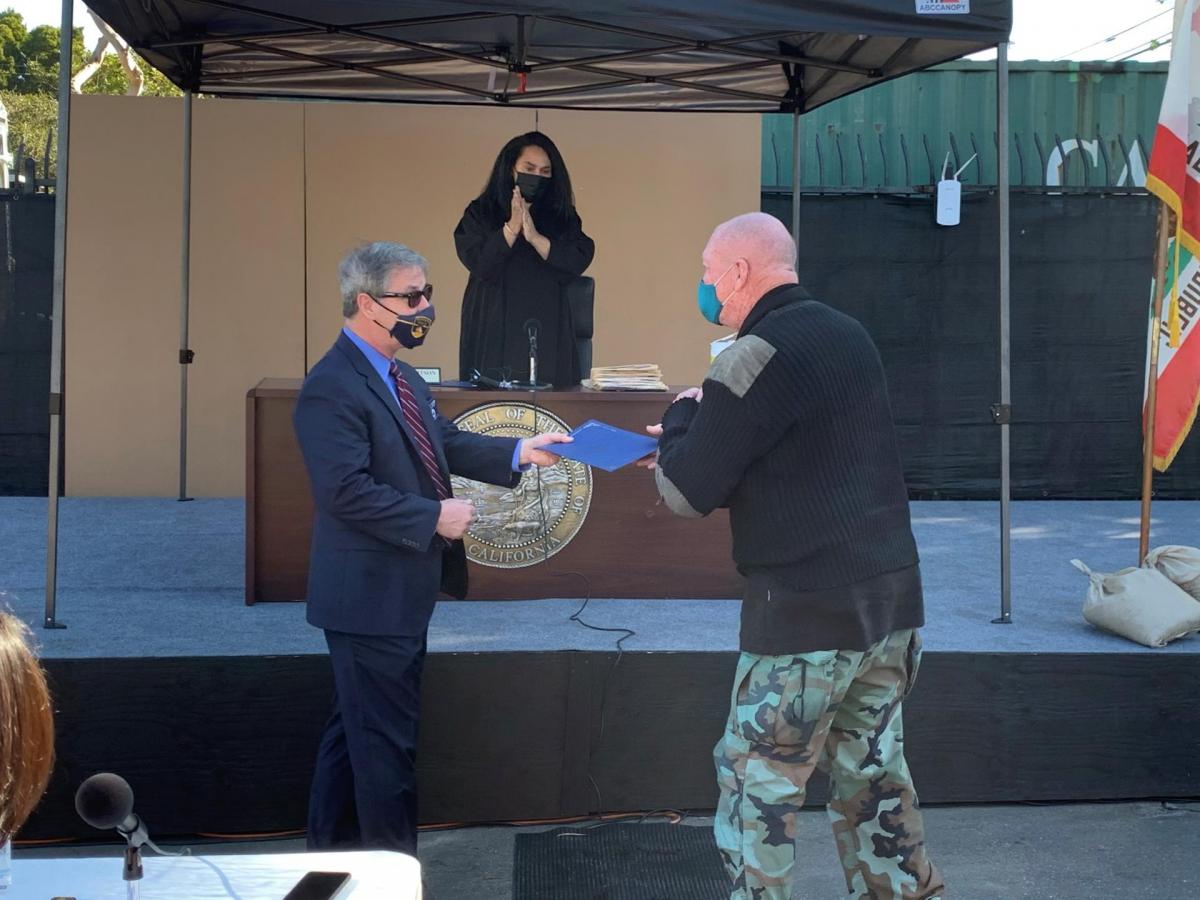 Redondo Beach's outdoor court helps reduce homelessness by 44%
The city of Redondo Beach won the 2022 Helen Putnam Award for Excellence in the Housing Programs and Innovations category. For more information about the award program, visit www.helenputnam.org.
---
Like many communities in California, Redondo Beach (population 71,576) saw an increase in homelessness in the years leading up to the pandemic. Point-in-Time counts estimated that the number of homeless residents jumped from 70 in 2013 to 176 in 2020.
In 2019, Redondo Beach Mayor Bill Brand and Council Member Christian Horvath approached the City Attorney's Office about ways to address the rise in homelessness. This led to the creation of the Enhanced Response to Homelessness Program. One key part of the program is an outdoor court for unhoused residents — the first in Los Angeles County. The court dismisses nonviolent misdemeanors and connects residents with supportive services.
For many, a criminal record is often the biggest barrier to housing or employment. For unhoused Californians, this can create a familiar cycle: A minor charge can turn into a series of missed court dates, which can then escalate into warrants and possible jail time.
Since June 2019, 162 people have been referred to the outdoor homeless court; 99 people attended and accepted services; 34 people have been placed in some form of interim housing; and 33 people have been permanently housed and graduated from the program.
In less than three years, the program has already dramatically reduced the number of people experiencing homelessness in the community. According to the Los Angeles Homeless Services Authority 2022 count, the number of unhoused residents in Redondo Beach dropped to 99, a 44% decrease from 2020.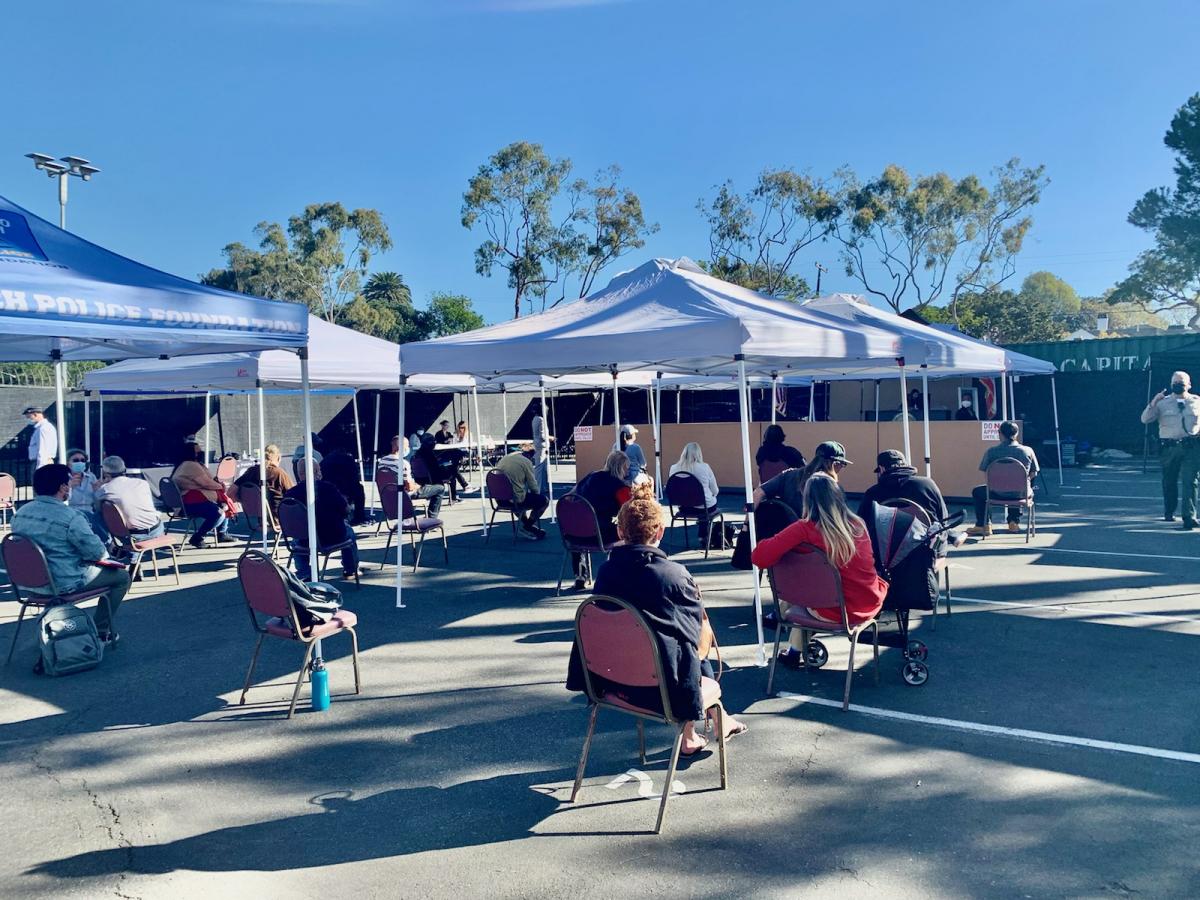 Breaking the cycle
Developed by the City Attorney's Office and Police Department, the outdoor homeless court reduces barriers to service and provides incentives for unhoused people with chronic mental illness and/or addiction to accept services. It also diverts residents from an overcrowded county jail system. Typical jail sentences for criminal activity do not address the common issues associated with homelessness, including mental health challenges or substance abuse.
The court dismisses nonviolent misdemeanors if defendants accept services and become permanently housed. When the COVID-19 pandemic halted most in-court proceedings, the City Attorney's Office worked with the California Superior Court, LA County Sheriff Department, and county justice system partners to bring the court outdoors.
The court is set up near two churches, where people from nearby encampments regularly receive meals. This lowered the barrier to service significantly.
"It soon became apparent that bringing the justice system to the unhoused individuals' community in a non-threatening environment along with necessary services together in one place was the true benefit of the outdoor court," Horvath said.
The outdoor homeless court expanded its focus by adding additional supportive services. Each month, booths are set up for expungement, mental health treatment, substance abuse counseling, detox and treatment referrals, employment assistance, and other services. The services are available to all unhoused individuals, including those that do not have criminal cases. The city also hired a primary housing navigator, Lila Omura, to help remove obstacles to permanent housing.
"It fosters a community that participants look forward to seeing every month," said Joy Abaquin Ford, who helped develop the program with fellow senior deputy prosecutor Anastasia Papadakis.
Michelle Scott graduated from the program and is three years sober as of September and two years cigarette free as of August. "It made me thankful for what I have and I'm so grateful for all the people who helped me," Scott said.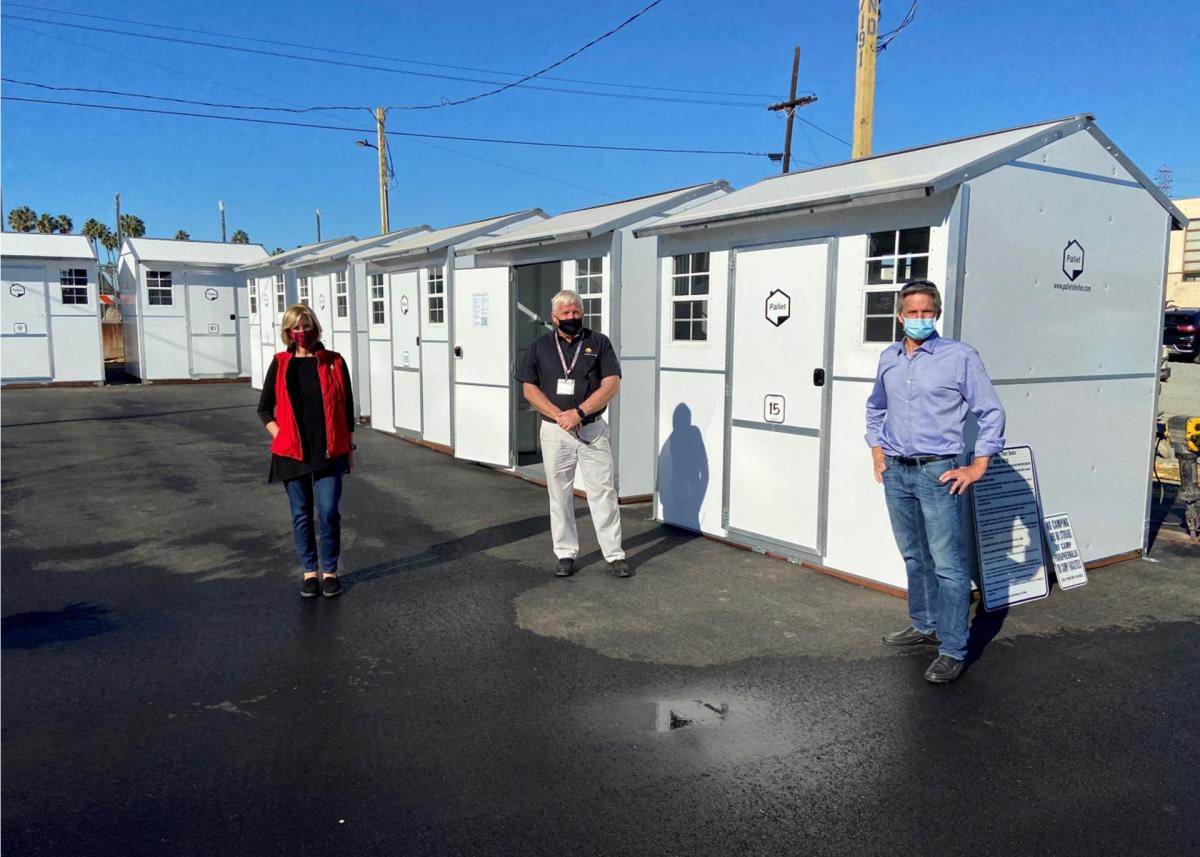 The outdoor homeless court is also supported by a corresponding increase in temporary and permanent housing. The City Attorney's Office established a transitional housing program to help people obtain permanent housing. Redondo Beach rents five single-room occupancy apartment units as bridge housing.
Additionally, the city worked with the county to purchase and assemble 15 pallet shelter units for transitional housing. These were the first units in the South Bay area; Redondo Beach recently added five more units.
As part of these efforts, the city also partnered with a nonprofit developer that was acquiring and rehabilitating a former 21-unit hotel in Redondo Beach to provide permanent supportive housing to chronically homeless families. The city ensured that unhoused residents were given preference and that project-based vouchers could be used through the city's Housing Authority.
"This completes the cycle of providing needed services in an accessible format and location, transitional housing, and finally permanent supportive housing to chronically homeless households," Horvath said.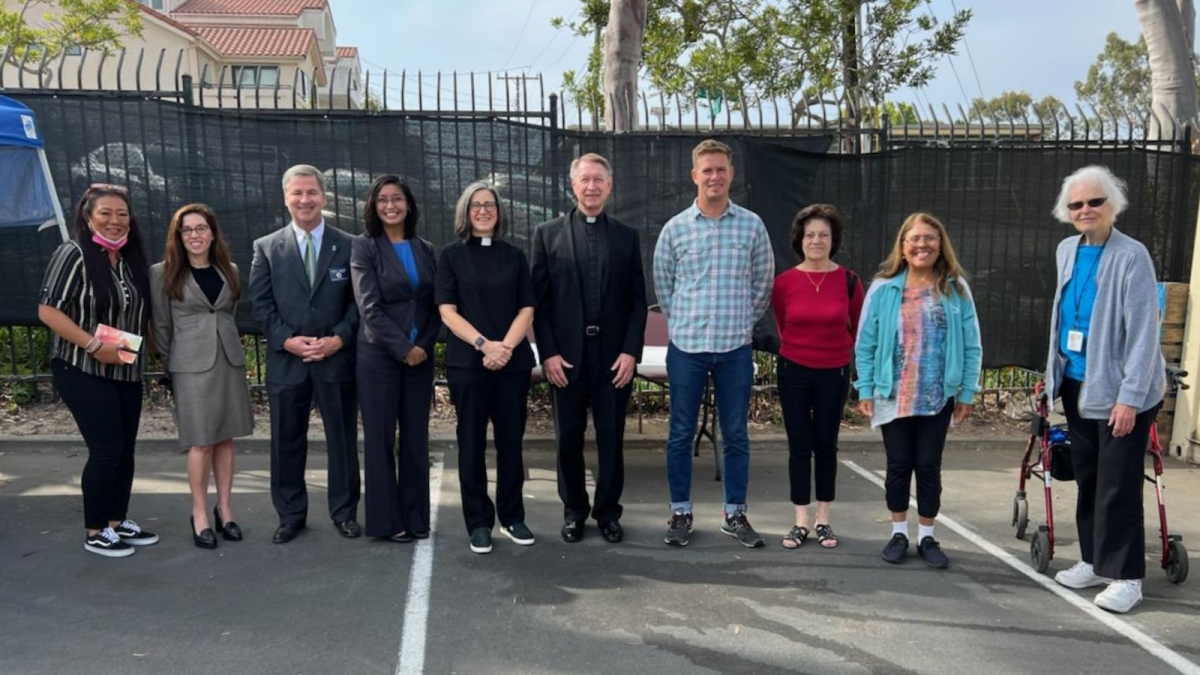 A local program becomes a regional model
In just a few short years, the Enhanced Response to Homelessness Program has had a transformative impact on the community. In addition to a sharp decrease in homelessness, the pallet shelter program led to permanent housing for 36 people. The bridge housing program has housed 13 people, six of which were permanently housed. Units for both programs are at full occupancy.
Additionally, service calls for unhoused residents have decreased, while resident satisfaction levels and public perceptions of safety have increased. The program is also serving as a model for other cities, including Long Beach and Torrance. The program has the full support of LA County Supervisor Janice Hahn, whose office has provided funding for similar programs in the South Bay.
"I told every city in my district that if they proposed projects to address the homeless crisis, I would find them the funding they need to make it a reality," Hahn said. "Under the leadership of Mayor Bill Brand and City Attorney Mike Webb, Redondo Beach stepped up with real solutions … Both the pallet shelter and the homeless court are still young programs, but they have already changed and saved lives."
Redondo Beach City Council funded the Enhanced Response to Homelessness Program in the first year with $250,000 in reserve funds. In its second year, the city was awarded a $245,286 grant from the South Bay Cities Council of Governments (SBCCOG) for its innovative approach to homelessness.
Since then, the program has grown. Last year, the SBCCOG awarded Redondo Beach $306,299 for services, bridge housing, and to expand the outdoor homeless court to Hermosa Beach. Hahn also awarded the program $100,000 from her discretionary funds. The program received additional funding from the state budget, LA County, and Redondo Beach's general fund.
The success of the program even led Assembly Member Al Muratsuchi to draft AB 2220, which would have created a pilot program to incentivize other jurisdictions across the state to create homeless courts similar to Redondo Beach's program. The bill was held under submission and may be considered again in 2023. However, Muratsuchi's bill, combined with strong regional support and a successful track record, demonstrates that this program can be replicated elsewhere.
Michael Webb is the city attorney for the city of Redondo Beach. He can be reached at (310) 318-0655 or michael.webb@redondo.org. Watch this video for an overview of the project.