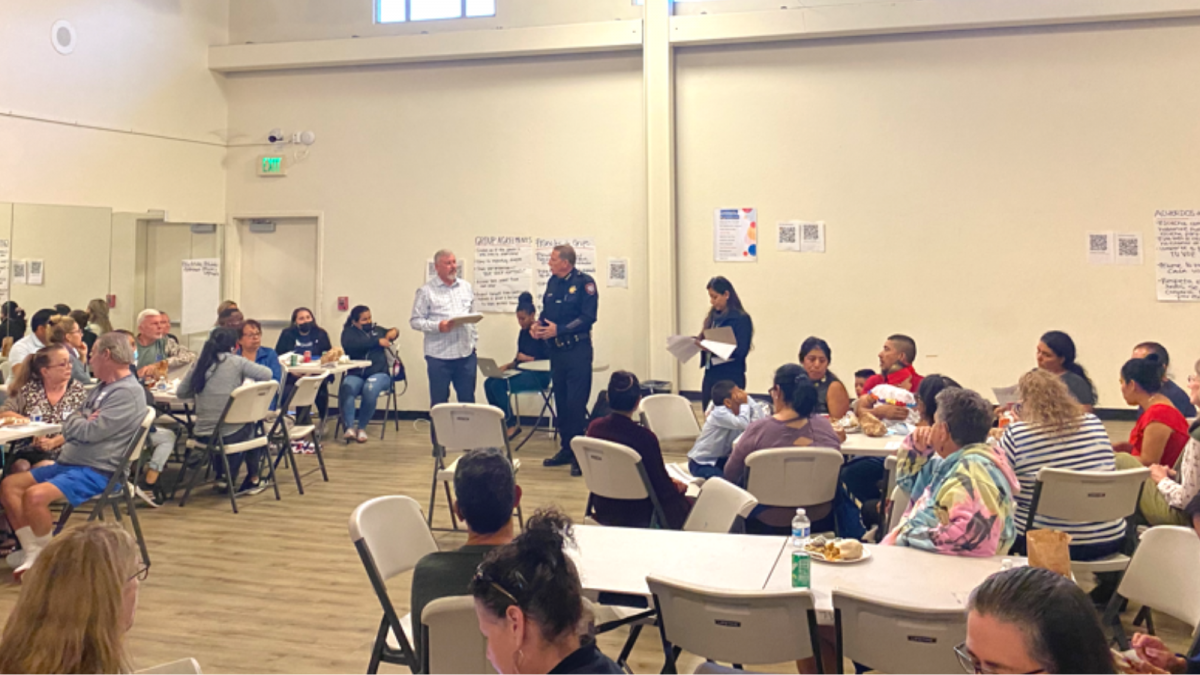 Redwood City implements first citywide equity plan, articulating its commitment to equitable services and programs
Marlene Coss is a recent graduate from the University of California, Riverside. She has a degree in Political Science and Administrative Studies and interned at the League of California Cities as part of the Loveridge Summer Fellowship. She can be reached at marlenecoss@outlook.com. Additional contributions by Brian Lee-Mounger Hendershot and Jennifer Yamaguma.
---
Redwood City has long prided itself on its dedication to community diversity and community policing. But like many cities, it was caught off balance in 2020. The COVID-19 pandemic magnified the divide between the most vulnerable and advantaged parts of the community. High unemployment levels among service workers and heightened concerns about policing meant that the city's 84,234 residents — many of whom are Latino — needed more support from their government than ever before.
Concerns about policing rose to new levels following the murder of George Floyd and the killing of Breonna Taylor, whose deaths sparked a global conversation about the treatment of Black Americans by police and other institutions. The Redwood City Police Department has had a longstanding commitment to equitable policing. However, after a series of virtual town hall meetings, it became clear that the city's intentions had not yet translated into impact for many community members.
The city responded by shifting emphasis towards equity and a deeper examination of policing practices. This included accelerating existing diversity, equity, and inclusion (DEI) initiatives, developing new ones, and working closely with community members to better understand their concerns and suggestions. Although Redwood City's work is far from finished, residents feel good about the city's progress and motivations.
"Whenever you're in the work of changing workplace and community culture, then there will be some form [of] resistance. It is essential that we learn from local community data so it can help us learn about gaps that exist and co-design a stronger community," said Rafael Avendaño, executive director of the Redwood City Together, a community collaborative that advances the needs of families and youth.
"The city at first struggled to absorb the changes, but with time progress flows and reconciliation follows. The city is not just crossing off a box, they're doing fair justice with work that was left undone or not thought of for all community members."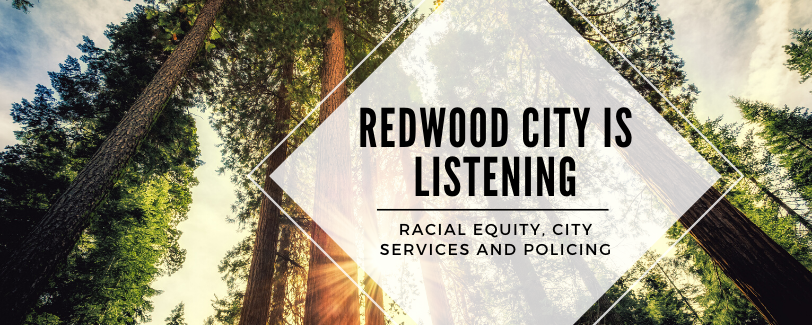 External change starts with internal work
Redwood City has a history of community engagement and celebrating community diversity. In 2018 and 2019, the city launched two employee training programs: one on unconscious bias and another on cultural humility. The city also hired a consultant to assess each department's DEI strengths and opportunities. This background helped the city respond to the urgent concerns expressed during the 2020 virtual town hall meetings. The city council acknowledged community concerns and committed to embedding equity in the city's services and policies.
In October 2020, the city amended its strategic plan to include equity as a foundational guiding principle. To help ensure that equity would be more than just a tagline, the city appointed its first equity and inclusion officer, Briana Evans, who worked with the consultant to implement a tailored DEI program for every department.
"To make progress in this work, we need to have skilled, dedicated staff to help us move in the right direction," said City Manager Melissa Stevenson Diaz, who champions Redwood City's DEI initiatives.
Evans, who is part of the City Manager's Office, manages the Inclusion, Diversity, Equity, Accessibility, and Leadership (IDEAL) program, which helps ensure that each city department provides equitable services, regardless of residents' demographics and geography. On an internal staff level, this includes initiatives such as facilitated listening sessions, employee resource groups, new training programs, stress reduction programs, and improvements to recruitment and hiring processes.
Changes to the city's recruitment and hiring processes are part of an ongoing, multiyear process. Redwood City is making changes to minimum qualifications to remove barriers to entry for competent applicants, expanding recruitment outreach to increase applicant diversity, and revising recruitment language that includes gender-inclusive wording and clearer explanations of job duties.
The city also disbanded its original DEI committee — which was composed of senior leaders — and formed a new one that includes members from every department with varying levels of authority. While this endeavor is challenging, getting staff aligned is required for meaningful change. A gap in the system leaves the possibility for unchecked inequity.
People's Budget funds top concerns and informs future resource allocations
The IDEAL program has also led to several high-profile community programs. Earlier this year, the city launched a $1 million People's Budget in response to requests for more community participation in the budget-making process. Redwood City residents submitted 500 project ideas at in-person events and through an online portal.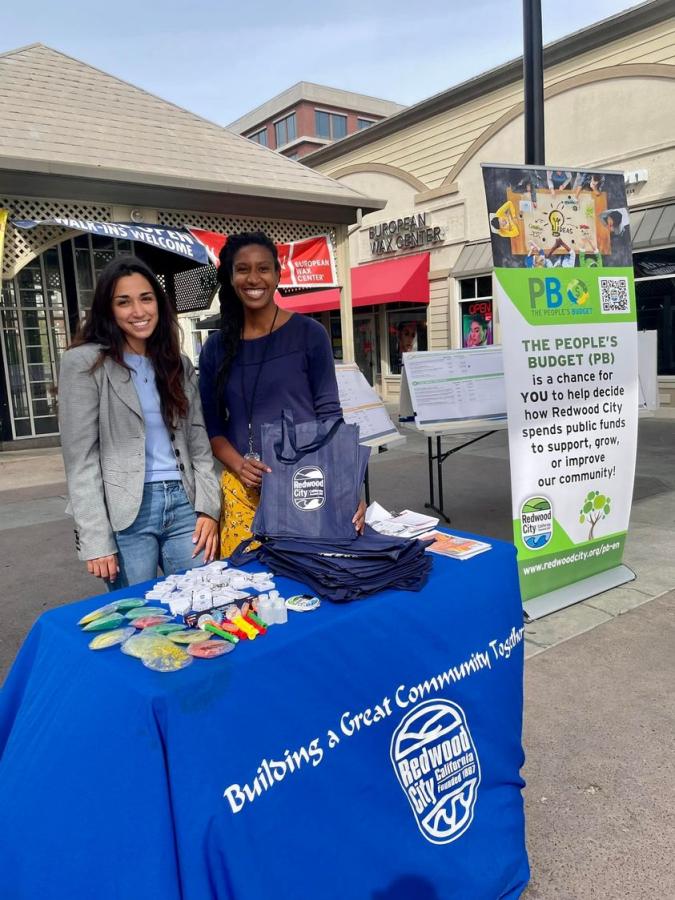 Using ranked-choice voting, over 1,800 residents picked their top seven choices. The top four projects were announced in June, with implementation starting in summer 2022 depending on the program. The People's Budget will fund free shower services for unhoused residents, bike lines, a youth peer mentorship program for drug and alcohol prevention, and new housing initiatives.
The People's Budget started with a six-week public engagement period, with support from Redwood City Together. The two organizations held multiple outreach events for different communities, such as Spanish-speaking households and teens.
"We were really involved in the People's Budget outreach with the IDEAL team to get support for a strong community sampling outcome," Avendaño said. "We were very intentional in going to the most vulnerable parts of town throughout our outreach. It also helped that our team was bilingual, local, and looked like the community members we serve."
Although many ideas were not funded by the budget, city staff are considering ways to fund other community priorities. Staff consider the top vote-getters, including unfunded ideas, when making work plans and allocating resources.
"[It] was a really great opportunity to hear about where people saw gaps [and make our budget] reflect our community's priorities," Evans said.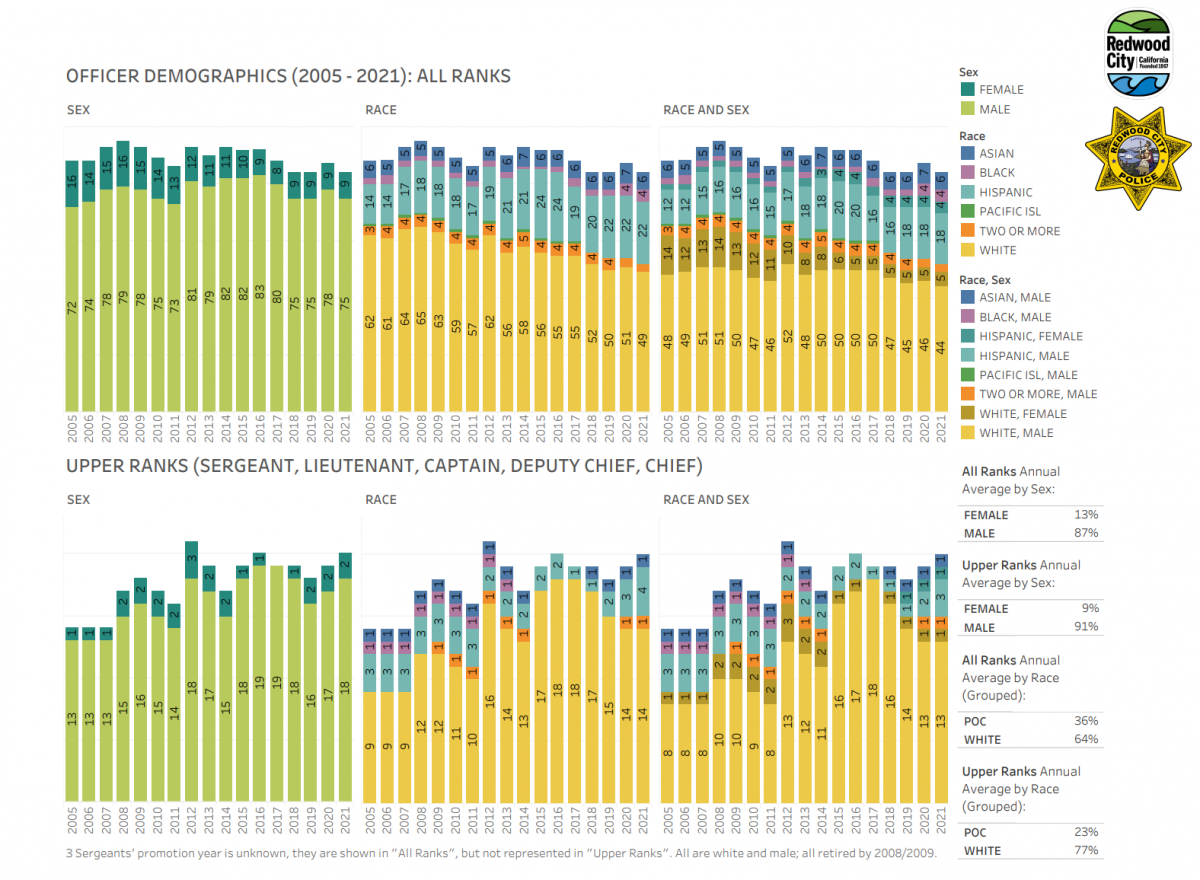 New data dashboards and advisory committee seek to address transparency concerns
The city also made several changes to its public safety programs, including the creation of a series of police data dashboards and a police advisory committee. Equity and inclusion in public safety — specifically policing — is something the community prioritized even before the IDEAL program was created.
The dashboards seek to address transparency concerns raised by providing reports about police activity, use of force, arrests, and the demographics of the police department. "For many cities, sustaining investments in data and analysis is a luxury," Diaz said. "We had not made those kinds of investments because it was expensive, but we recognized it was necessary to provide comprehensive information to our community and use this data in our decision-making."
The advisory committee allows the Redwood City Police Chief to hear directly from residents on how the Department can best serve the community. Staffed by members of the City Manager's Office and the Police Department, the committee is made up of 11 community representatives who reflect the diversity of the community. Each member serves a two- or four-year term. The committee holds public meetings every month to discuss dashboard data, police interactions with the community, community concerns, policing policies, and personnel complaint processes.
"One size does not fit all is inherent in equitable solutions because we are trying to help everyone meet a particular goal," Evans said. "Across the city, we are updating and expanding community engagement to better understand the nuances of different impacts for different people in Redwood City."
The advisory committee also increases transparency around policing decisions. Prior to the advisory committee, the Police Department received a lot of feedback about ways it could improve. Although the changes were made, they were not apparent to people who did not follow the Police Department closely.
The advisory committee, in partnership with several community-based organizations, recently held a town hall on policing, which was attended by more than 120 residents. The city is working on bringing more conversations — led by community members — about policing to community places.
"One size does not fit all is inherent in equitable solutions because we are trying to help everyone meet a particular goal," Evans said. "I recommend more community engagement to better understand the nuances of different impacts."
Additionally, Redwood City partnered with three other Peninsula cities and San Mateo County to launch a Community Wellness and Crisis Response Team pilot program that pairs behavioral health clinicians with police officers in the field to improve response to incidents involving potential behavioral health challenges. All calls for service are followed up by a clinician, even if supportive services are initially declined. The efficacy of the program will be assessed by objective reviewers from Stanford University and will run until at least December 2023.
An ongoing process — and commitment
Redwood City continues to make meaningful investments in its IDEAL program. The city added two equity and inclusion fellows to help implement the IDEAL program across all departments. Additionally, every staff report now includes an equity impact statement to give residents a sense of how equity was considered in the policy or project in question. The city is also using the Healthy Places Index —a digital map of community data — to explore how policies affect different communities based on quantifiable data.
Additionally, over the past year, the city conducted two impact studies assessing the employment needs of residents and is providing job search support through its libraries. Staff are working with local public agencies to hold job fairs in Redwood City and are focusing on youth unemployment through a pilot program.
For Evans, Diaz, and others, DEI is an ongoing process. "[The concept] is challenging and not perfect. Working towards it, there will be times we won't get something 100% right. Having the ability to iterate as we go, to keep improving based on new information, is really important in this work," Evans said.