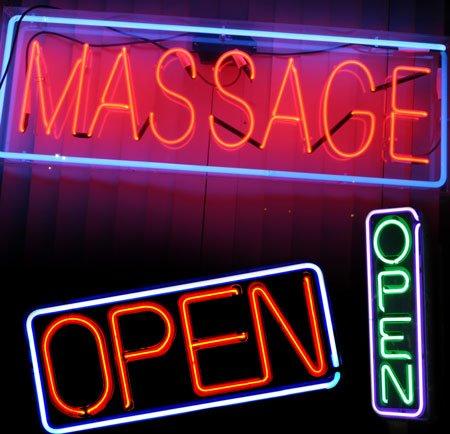 Regulating the Massage Industry: Challenges and Opportunities
Kirstin Kolpitcke is a legislative representative for the League and can be reached at kkolpitcke@cacities.org.
---
The State of California regulated neither massage businesses nor massage professionals prior to 2009. Local jurisdictions were able to regulate the industry by ordinances imposing standards related to hours of operation, sanitary conditions, education and other areas of interest and concern. These regulations varied from jurisdiction to jurisdiction with many local governments exercising their land-use and zoning authority to address local concerns associated with massage establishments. With the rise in prominence of several franchise massage businesses, the massage industry began lobbying for the creation of a certification process that emphasized the professionalism of massage professionals.
In 2008 the massage industry helped craft SB 731 (Oropeza, Chapter 384, Statutes of 2008), which established a voluntary certification process for massage professionals through the California Massage Therapy Council (CAMTC), a nonprofit public benefit corporation. CAMTC comprises 20 board members who are primarily owners of massage establishments and representatives of massage associations or schools that offer massage degrees. The board also includes one member appointed by the League (currently Police Chief Arthur Miller from South Pasadena), one appointed by the California State Association of Counties (CSAC) and one by the Department of Consumer Affairs. The bill's intent was to professionalize the industry by creating uniform standards for massage practitioners and therapists, with the idea that the massage industry should be treated "no better and no worse" than any other professional service provider. The bill authorized CAMTC to certify massage professionals, conduct background checks and investigate schools offering massage degrees.
The law continues to allow jurisdictions to regulate businesses that provide massage services through employees or independent contractors who are not certified by CAMTC. But the law does not allow a jurisdiction to regulate CAMTC-certified massage therapists or businesses that employ certified massage therapists unless the jurisdiction applies the regulations to other professional services in a uniform manner.
In addition, the legislation provides that certified massage therapists have the right to practice massage without any other license, permit or authorization.
Other provisions require local governments to charge the lowest business license fee of any professional service to massage establishments and prohibit local governments from requiring restrooms, showers or other facilities not uniformly required of other professional services. Local jurisdictions are also prohibited from requiring unlocked doors when no staff is available. The statute is set to expire on Jan. 1, 2015.
Problems Since Enactment
The benefits of a pilot program include the ability to determine what worked and what didn't. Unfortunately, many things related to SB 731 are not working for local governments. Since the enactment of SB 731, some jurisdictions have seen a tremendous increase in the number of massage establishments as a whole, which wouldn't be a bad thing were it not for the increase in illicit massage establishments as well. And the increase isn't just one or two businesses. Jurisdictions such as Huntington Beach went from nine massage establishments in 2009 to 74 establishments in 2014, and the number continues to grow. San Gabriel, a city of four square miles, has more than 55 massage establishments. The prohibition on local regulation seems to have created additional opportunities for brothels and human trafficking. According to law enforcement personnel, indications of illegal activity abound at businesses that:
Claim to offer massage but have locked doors with security cameras;
Employ only women;
Have a strictly male clientele;
Employ individuals with no identification or passports; and
Present indications of people sleeping on-site at the business.
While CAMTC is responsible for the certification of massage professionals, it does not have the authority to regulate the businesses or their owners. And because jurisdictions do not "uniformly" regulate professional services, businesses claiming to use only certified massage therapists go unregulated by either CAMTC or the city where they are located. Cities and counties typically adopt land-use and licensing regulations that respond to the location and the types of issues associated with a particular business model (for example, restaurants that operate a drive-through are often regulated very differently than those without one).
Closing these illicit businesses has proved daunting. Police stings result in arrests of both certified and uncertified workers; the following day, the massage establishments are again open for business. A raid in Huntington Beach in February 2013 resulted in the arrest for prostitution of two women who were CAMTC-certified. Three weeks later, the women were still listed on the CAMTC website as active.
League Priorities
Many cities have contacted the League about the issues related to SB 731. The League is working to ensure that if the provisions of SB 731 are extended, cities regain some of the tools they need to address the problems associated with this legislation. Some of these priorities include:
Having a state agency instead of a nonprofit oversee the certification and/or licensing of massage professionals;
Requiring owners of massage establishments to register or be certified by either CAMTC or the local government. Registration will provide the owners with a vested interest in abiding by the law;
Authorizing local governments to regulate massage businesses if the owner is not certified or registered. This provision would encourage all owners to be certified or registered;
Modifying the language that authorizes local governments to regulate massage businesses to the extent a jurisdiction "uniformly" regulates other business professionals. Because cities and counties do not uniformly regulate business professionals, the existing law effectively prevents the regulation of the massage industry;
Authorizing CAMTC and/or local jurisdictions to discipline owners who fail to obtain and maintain the local certificate of registration. This provision would help link the local permit with the certification;
Changing the language in existing law that limits a business license fee to the lowest fee for other professional services. This should be changed from "lowest" to "average" if the massage industry wants to be treated "no better and no worse" than other professional businesses;
Authorizing jurisdictions to restrict a massage establishment from opening in the same location where one was previously closed due either to CAMTC disciplinary action or disciplinary action by the local jurisdiction in the past year; and
Adding a representative from law enforcement to the CAMTC board.
Take Action
Mayors and council members whose cities are experiencing issues with massage establishments are urged to contact their state legislators to inform them about the consequences of SB 731. In addition, the League requests that local elected officials share information on issues related to SB 731 with their regional public affairs manager and Kirstin Kolpitcke, legislative representative; email: kkolpitcke@cacities.org.
More Resources Online
For additional related resources, visit the League website at www.cacities.org, click on "Policy and Advocacy" and select "Hot Issues" to see the link for "Massage Regulation."
---
Massage Industry Statistics: Cause for Alarm
While many massage establishments are legitimate enterprises, an alarming number are fronts for prostitution and human trafficking. The rapid proliferation of massage businesses offers cause for concern:
Huntington Beach has seen a 600 percent increase in massage establishments in three years;
San Gabriel has more than 55 licensed massage establishments in four square miles, with 27 on one street;
Fresno has approximately 200 licensed massage establishments;
According to the Polaris Project, it is estimated there are more than 5,000 "fake" massage businesses nationwide;
Websites such as rubmaps.com, backpage.com, naughtyreviews.com and eroticmp.com host profiles of local massage establishments where consumers can comment and write reviews about their experiences, including information about sexual services they received. Further review of these websites reveals indicators normally associated with human trafficking. As of July 5, 2012, rubmaps.com had profiles of 98 massage establishments in Sacramento County alone, naughtyreview.com had 133 profiles and eroticmp.com had 68. It is estimated that at least 87 of these establishments are currently open for business, and 47 of these had two or more comments from reviewers suggesting or explicitly stating that they received sexual services within the past year.
Based on information gathered from surrounding businesses and preliminary research, 22 massage businesses in Sacramento County have indicators of commercial sex activity.

---
This article appears in the March 2014 issue of Western City
Did you like what you read here? Subscribe to Western City
---