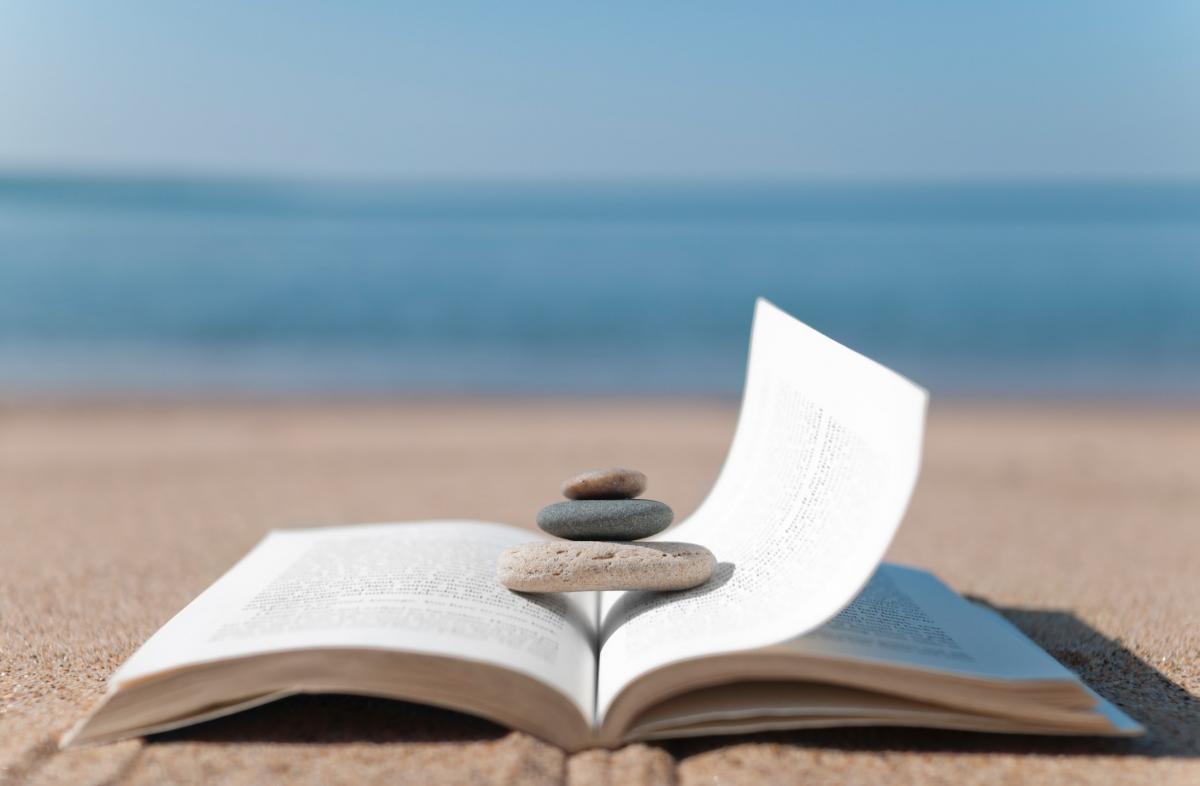 Relaxation and Inspiration: A Summer Reading List for City Officials and Staff
Eva Spiegel is communications director for the League and can be reached at espiegel@cacities.org. Jude Hudson is president of Hudson + Associates, a strategic communications consulting firm, and editor in chief of Western City; she can be reached at editor@westerncity.com.
---
Summer is traditionally a time for kicking back, taking advantage of longer days and — for officials and staff in many cities — a summer recess when city councils suspend regular meetings. Because you may have some extra time this summer to relax, enjoy the great outdoors and catch up on reading, Western City asked League members which books inspired them in their role as local government leaders. Their recommendations comprise the magazine's first-ever summer reading list for California city officials and staff. Whether you're selecting books to take along on summer vacation or read at home, consider these intriguing titles.
American Nations: A History of the Eleven Rival Regional Cultures of North America by Colin Woodard. The author explores the distinct regional and divided cultures that have influenced the American identity and national issues. He also illustrates and explains why "American values" vary dramatically from one region to another. Recommended by Arcata City Council Member Paul Pitino.
Churchill & Orwell: The Fight for Freedom by Thomas E. Ricks. A New York Times Book Review Notable Book of 2017, this biography delves into the lives and history of two of the most influential British men of the 20th century and focuses on their work during the 1940s. Though Churchill played a larger role in the defeat of Hitler and the Axis, Orwell's reckoning with the menace of authoritarian rule in Animal Farm and 1984 would define the stakes of the Cold War. Recommended by Imperial Beach Mayor Serge Dedina.
The Daily Stoic: 366 Meditations on Wisdom, Perseverance and the Art of Living by Ryan Holiday and Stephen Hanselman. Some notable historical figures — such as George Washington, Thomas Jefferson, Ralph Waldo Emerson and Theodore Roosevelt — embraced the philosophy and wisdom of the ancient Stoics. Today, people from CEOs to Super Bowl-winning football coaches are turning to the Stoics for insights on resilience and more. Recommended by San José City Council Member Lan Diep.
Dig Where You Are: How One Person's Effort Can Save a Life, Empower a Community and Create Meaningful Change in the World by Nan Alexander Doyal. The author presents stories that span the globe from Mumbai to San Francisco, Philadelphia and Sweden about seven individuals who took responsibility for the well-being of others and transformed lives and communities. Recommended by Riverside Mayor Rusty Bailey.
Drawdown: The Most Comprehensive Plan Ever Proposed to Reverse Global Warming, edited by Paul Hawken. This book presents 100 substantive solutions to reverse global warming and climate change, based on meticulous research by leading scientists and policymakers from around the world. This compendium of carbon-reduction solutions across sectors includes maps, models and research. Recommended by Woodside Mayor pro Tem Daniel Yost.
Ego Is the Enemy by Ryan Holiday. Examples and case studies examine how ego (defined as people's perception of their own self-importance) limits success. In an era that glorifies social media, reality TV and other forms of self-promotion, the battle against ego must be fought on many fronts. Holiday shows how it is possible to move past ego and achieve greatness. Recommended by Riverside Mayor Rusty Bailey.
Game Changers: Twelve Elections That Transformed California by Steve Swatt, Susie Swatt, Jeff Raimundo and Rebecca LaVally. The authors examine the state's history through the lens of elections that shaped California's political landscape and history, beginning with Leland Stanford's gubernatorial race and ending with the passage of term limits in 1990. Recommended by El Centro Mayor Cheryl Viegas-Walker.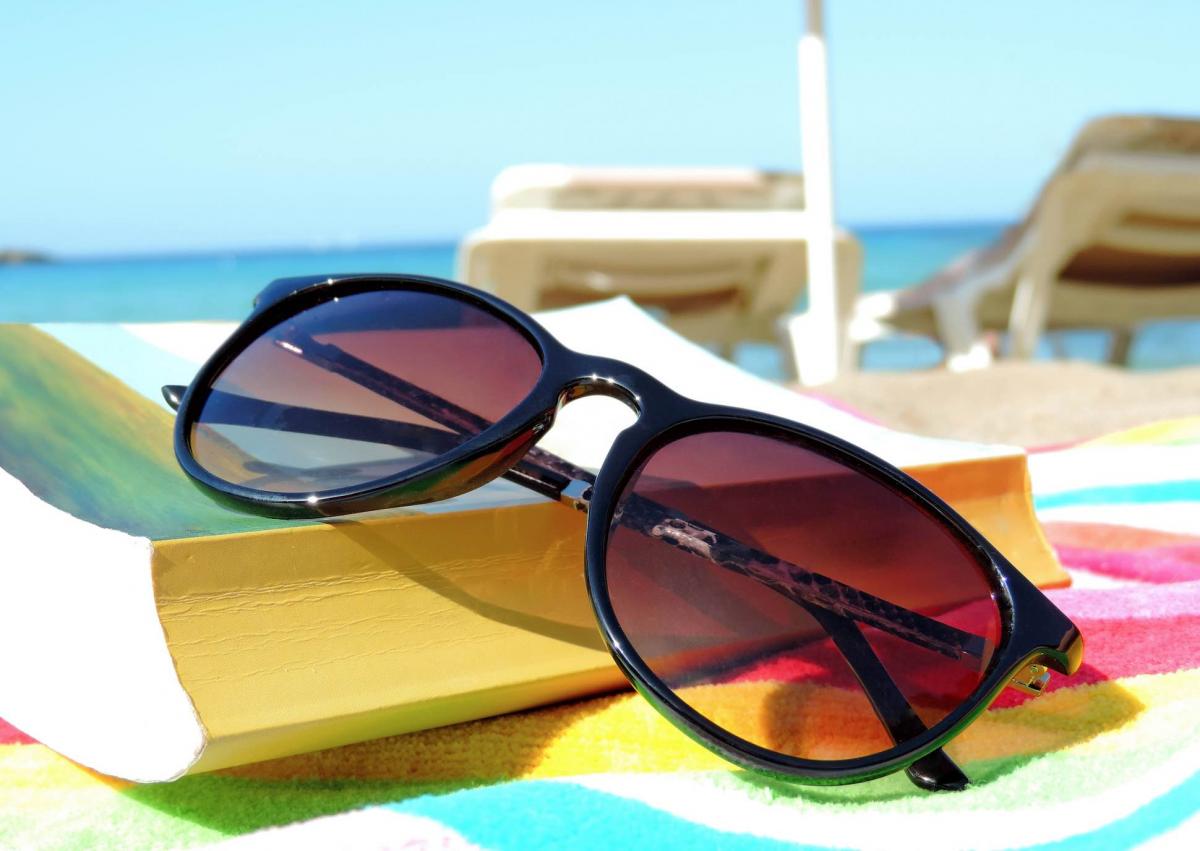 Good to Great: Why Some Companies Make the Leap … and Others Don't by Jim Collins. Working with a team of researchers, the author spent several years examining the common traits and qualities that distinguish great companies. Collins identifies key concepts that can be applied to management practice. Recommended by League Executive Director Carolyn Coleman.
Heavy Ground: William Mulholland and the St. Francis Dam Disaster by Norris Hundley Jr. and Donald C. Jackson. This book delves into the greatest civil engineering disaster in 20th-century American history — how and why the St. Francis Dam was built, why it collapsed and the effect of this disaster on dam safety regulation. Recommended by Santa Clarita Mayor Laurene Weste.
It Worked for Me: In Life and Leadership by Colin Powell. The four-star general and former U.S. secretary of state and national security advisor offers wisdom along with lessons and stories from his own experiences. Powell was the first African-American appointed as secretary of state and also the first — and so far, the only — African-American to serve on the joint chiefs of staff. Recommended by Monrovia City Council Member Larry J. Spicer.
Leadership on the Line: Staying Alive Through the Dangers of Leading by Ron Heifetz and Marty Linsky. The authors, both Harvard faculty members, discuss the risks associated with leadership that can jeopardize one's career and personal life and offer practical tools for leading change and straightforward strategies for personal survival. Recommended by Redwood City Council Member Shelly Masur.
The Past and Future City: How Historic Preservation Is Reviving America's Communities by Stephanie Meeks and Kevin C. Murphy. Meeks, president of the National Trust for Historic Preservation, uses empirical research to describe in detail how preserving and repurposing historic buildings can help create vibrant neighborhoods and strengthen the local economy. Recommended by Burlingame Vice Mayor Donna Colson.
The Power Broker: Robert Moses and the Fall of New York by Robert A. Caro. This Pulitzer Prize-winning biography tells the story of the man who for almost 50 years shaped not only the city's politics but also its public works and problems of urban decline. Recommended by Keith Curry, former mayor of Newport Beach.
Profiles in Courage by John F. Kennedy. This Pulitzer Prize-winning book remains a classic more than 60 years after it was first published. Written in 1955 when Kennedy was a junior U.S. senator from the state of Massachusetts, it profiles eight of his historical colleagues for their acts of integrity and political courage in the face of overwhelming opposition. Recommended by League President and South San Francisco City Council Member Rich Garbarino.
A Sand County Almanac by Aldo Leopold. Written in 1949, this collection of essays focuses on the diversity of the unspoiled American landscape, explores the natural world and highlights the effects of humankind on the land. The author's perspective on land use remains timely and relevant. Recommended by Brisbane Public Works Director Randy Breault.
To Kill a Mockingbird by Harper Lee. This Pulitzer Prize-winning American classic novel has captivated readers around the globe, selling over 40 million copies in 40 languages. Its story of racial injustice, hatred, prejudice and gender roles in the Deep South of the 1930s is told through the eyes of a 10-year-old girl. Recommended by League Executive Director Carolyn Coleman.
The Vanishing American Adult: Our Coming-of-Age Crisis — and How to Rebuild a Culture of Self-Reliance by Ben Sasse. The author, a U.S. senator from Nebraska, writes about what he sees as the existential crisis facing America's youth and the future of our democracy. A former college president, Sasse examines the factors contributing to the challenges facing young adults and outlines critical formative experiences to help shape engaged citizens. Recommended by San Diego City Council Member Mark Kersey.
Walkable City: How Downtown Can Save America, One Step at a Time by Jeff Speck. Public health, sustainability and even the lagging economy, Speck argues, can be boosted by making cities more pedestrian friendly. Drawing on his background as a city planner and architectural designer, Speck lays out a 10-step plan for changing the way we build and think about our public spaces. Recommended by Sacramento Vice Mayor Steve Hansen.
Share Your Favorites
Western City is interested in hearing about the books that inspired you. Share your favorites with us; email the name of the book(s) with your name, title and city to editor@westerncity.com.