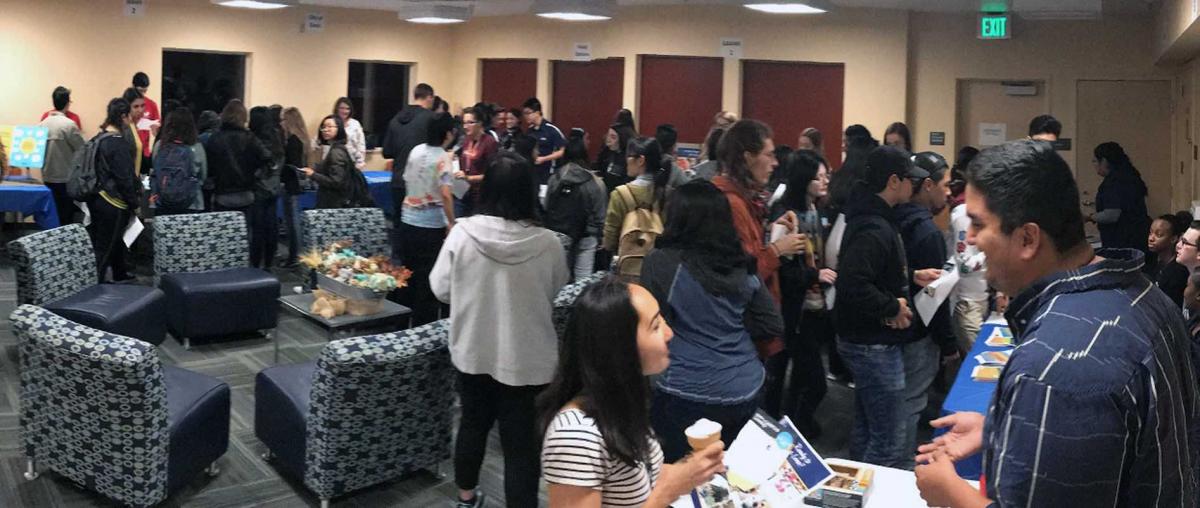 Rental Resources Program Addresses Housing Issues in Davis
The City of Davis won the League Partners Award for Excellence in City-Business Relations in the 2018 Helen Putnam Award for Excellence program. For more about the award program, visit www.helenputnam.org.
---
The City of Davis (pop. 68,704) is home to a University of California campus. The city's housing stock totals over 27,000 dwelling units, and 60 percent are rentals. This rental housing market is greatly impacted by a low vacancy rate, which was 0.4 percent in 2017. Due to the low vacancy rate and absentee landlords, concerns about rental practices and conditions have increased. The city had been fielding ongoing complaints about tenant-landlord disputes as well as neighbor-landlord disputes, with no existing city mechanism to deal directly with the majority of these issues — unlike building code violations that have a long-established city regulatory framework.
The city identified a number of concerns related to renters, landlords and rental units:
Issues around renter and landlord rights and responsibilities, security deposits, property conditions, visual blight, code and noise violations and the reporting of problems were addressed in a piecemeal fashion and typically involved multiple parties, agencies and sources of information and resources.
Due to budget reductions over the years, the city's mediation services had been eliminated and the UC Davis Student Housing Services Program was significantly reduced.
Single-family dwelling units generated the majority of complaints. Many units were purchased for a family member attending UC Davis; those students have since graduated, and now the property owner rents the unit despite a lack of experience in property management.
Due to the extremely low vacancy rate in Davis, renters are not comfortable reporting problems because they fear losing their housing. Some feel intimidated and uninformed about their rights. Over 39,000 students with an average age of 21 are enrolled at UC Davis. These students live both on and off campus. Most are living on their own for the first time.
Davis Mayor Brett Lee and City Council Member Lucas Frerichs convened a local stakeholders' group that included single-family and multi-family apartment managers, Rental Housing Association of Sacramento Valley (now the California Apartment Association), Legal Services of Northern California, Associated Students of UC Davis and neighborhood representatives to discuss concerns and potential solutions. The group met for over a year and developed a draft ordinance that struck a balance between the needs and concerns of renters, property owners and managers and neighbors.
In March 2017, the Davis City Council adopted the Rental Registration, Education, and Inspection Program (Article 18.11 of the Davis Municipal Code). Soon after, the city launched the Rental Resources program to ensure that rental housing is maintained, meets minimum building, housing, fire and nuisance standards and is safe to occupy. With this program, the city intends to abate ongoing nuisances and comply with state and local laws governing rental properties.
"Many other cities and college towns have some type of rental regulations in place," says Council Member Frerichs. "The programs vary from simple property registration to annual inspections of every rental unit in a city. The City of Davis program focuses on education and registration and includes an inspection component."
The Rental Resources program established a one-stop shop to address education, rental property registration requirements and inspections.
"The program is intended to preserve and enhance the quality of life for residents living in rental housing, as well as the neighborhoods in which they reside," says Davis Mayor Brett Lee.
Website Educates Tenants, Landlords and Neighbors
The city established a website to provide a Rental Resources program educational portal for tenants, landlords and neighbors. The website offers resources for:
Tenants — with information on security deposits, rights and responsibilities, fair housing services and food pantry resources;
Property owners — with program requirements, sample forms, information related to building and housing codes that assist in complying with state laws and links to training opportunities, such as a Security Deposit Workshop; and
Neighbors — including information on noise and visual blight reporting and the city's neighborhood partnership program.
The website also provides information for the entire community on mediation and legal service resources and forms for move-in/move-out inspections and renter's rights and responsibilities.
Rental Property Registration Requirements
All rental units must be registered with the city and have a local contact within 50 miles of Davis for emergencies.
Before a tenancy begins, the owner must provide tenants with information regarding tenant rights and responsibilities and conduct an inspection of the property using a form provided or approved by the city.
Rental Property Inspection Program Components
In addition to registering with the City of Davis, single-family units must be inspected by the city as part of the program to ensure they are safe and habitable.
Inspections may occur on a periodic basis with random audits if a complaint is received or at the direction of city staff.
The city conducts a random compliance audit for each property to determine if all required documents and fees have been completed and properly submitted or retained, including the registration form, the completed and signed move-in inspection form and registration and inspection fees. In addition, the city may verify that the property has no record of outstanding code violations. If the city determines that an owner is not in compliance with any of these items as a result of a random compliance audit, the rental unit will be inspected.
Moving Forward
The program is completing its first year of implementation. City staff are working with the local rental housing association, Yolo County Housing, and Legal Services of Northern California on ways to assist each other in these efforts. The Rental Resources staff participates in many UC Davis housing events and workshops and provides information on the program to students. For more information, visit www.cityofdavis.org/rentalresources.
---
Contact: Stacey Winton, media and communications officer, City Manager's Office, City of Davis; phone: (530) 757-5661; email: swinton@cityofdavis.org.
---
Photo Credits: Courtesy of the City of Davis and the League of California Cities.