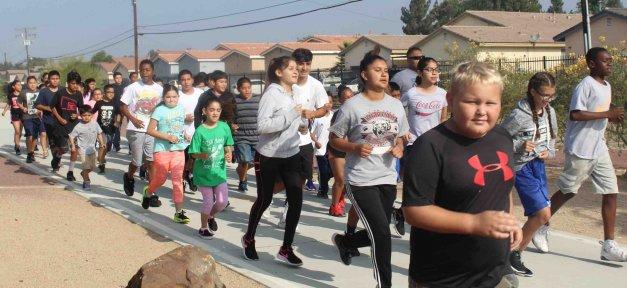 Rialto's Summer Bridge Program Empowers At-Risk Youth
The City of Rialto won an Award for Excellence in the Public Safety category of the 2017 Helen Putnam Award for Excellence program. For more about the award program, visit www.helenputnam.org.
---
It has been said that access without support is not opportunity. In Rialto (pop 106,528), located 55 miles east of Los Angeles, new opportunities are being created every day for at-risk youth through access and support provided by the city's Summer Bridge to Success program.
The program is a product of the e3p3 public-private partnership, which addresses issues and opportunities related to the environment, economics/jobs and equity. The partnership aims to break destructive cycles and create positive, safe relationships. Partners include the Youth Action Project, SARGES Community Base, Young Visionaries, Black Voice Foundation, Big Brothers Big Sisters, the National Council of Negro Women, the Rialto Police Department, MHM & Associates, Rialto Unified School District and the National Resource Development Council for Local Governments (NRDC-LG).
"By connecting our community, tearing down walls and eliminating stereotypes, we're giving youths a whole new perspective and empowering them to lead successful lives," says Rialto Mayor Deborah Robertson, who was a driving force in launching Summer Bridge to Success in 2014.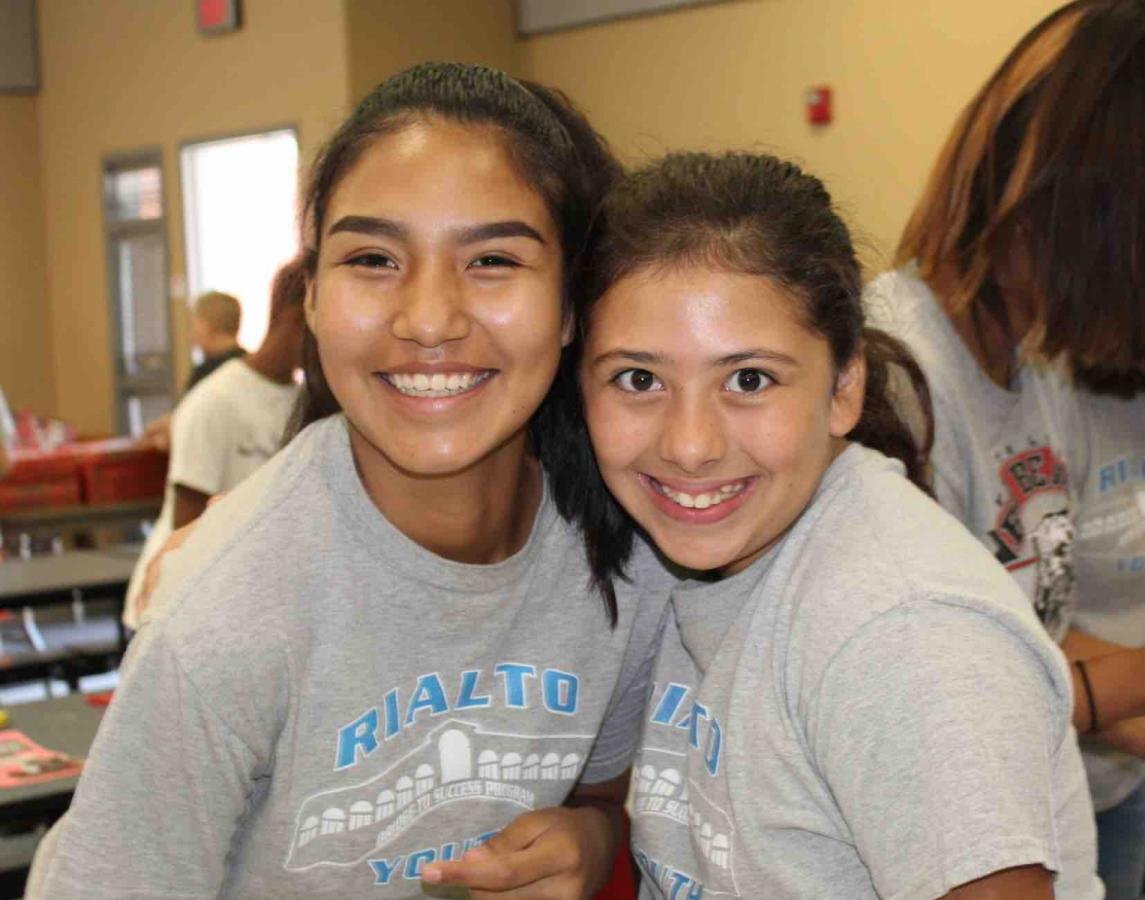 Launching a Community Effort
With the help of a $1.4 million grant from the California Gang Reduction, Intervention and Prevention (CalGRIP) Program, the city and Police Department reached out to community-based organizations, faith leaders, parents, educators and the private sector to design a sustainable and meaningful solution
to a steady increase in crimes committed by juveniles.
The Summer Bridge to Success immerses youths ages 8 to 14 in a 14-week collaborative environment where they have the opportunity to learn from community leaders and mentors. The program culminates in a three-day Resiliency Camp, where participants learn how to:
Improve physical fitness;
Push their boundaries to exceed their expectations;
Handle tough situations;
Sharpen decision-making skills;
Take action to ensure positive outcomes; and
Communicate more effectively.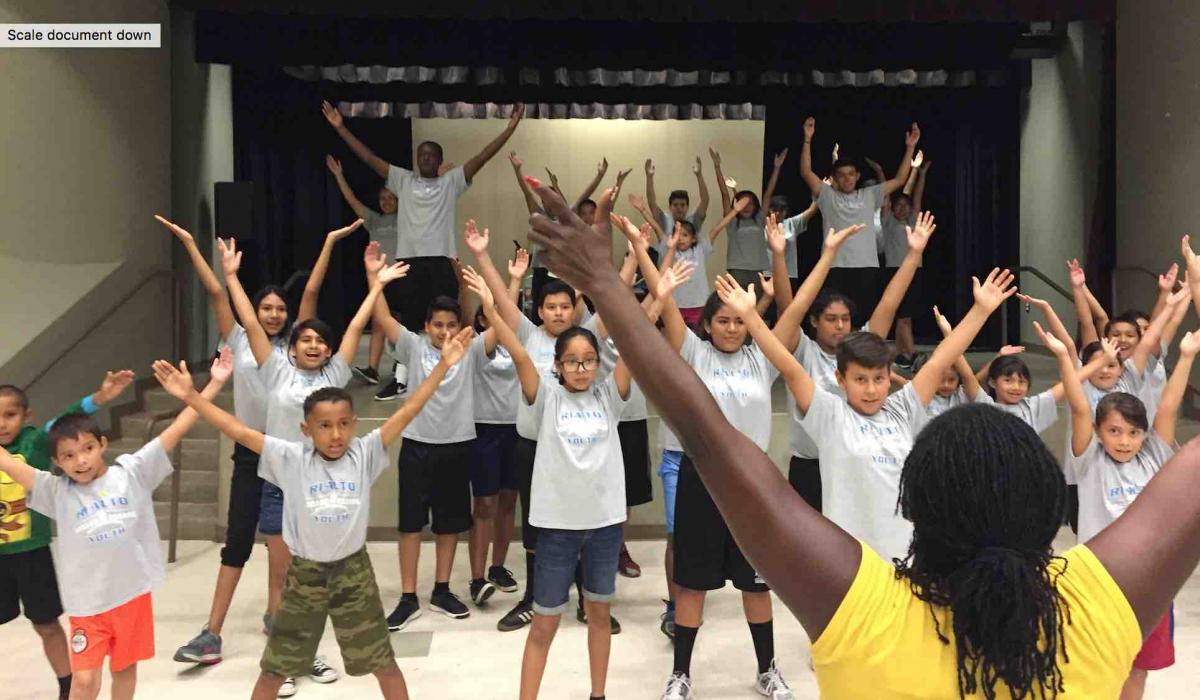 Taking a Stand Against Violence
Empowerment is a major element of the Summer Bridge to Success. With the help of the Young Visionaries Youth Leadership Academy, participants learn firsthand how to take a stand against gangs and violence.
"This program promotes positive outcomes by providing opportunities, fostering positive relations and giving the support needed to build on the students' strengths and prevent risky behaviors," says Rialto Police Lt. Dean Hardin. "As a result, many of the participants have an improved self-image and believe they can achieve their dreams. They're doing better in school, and the Police Department has seen a significant reduction in juvenile delinquency, crime and violence."
To date, 120 Rialto youths have participated in the program.
"Summer Bridge to Success started because we realized we could create change in Rialto by educating, rehabilitating and mentoring the youth in our community," says Mayor Robertson. "Clearly that is happening."
Terrance Stone, president and chief executive officer of Young Visionaries Youth Leadership Academy, calls the program a model public-private partnership. He says, "This is a collaborative effort involving some of the most innovative programs we have in the area, working with some of the greatest kids we have in the area." Stone is a former gang member who turned his life around and now devotes his time to helping others do the same.
Stone and other program leaders say that such efforts begin by not dismissing socially unacceptable behavior as normal adolescent conduct that will go away
with time.
Program Provides Hope and Opportunity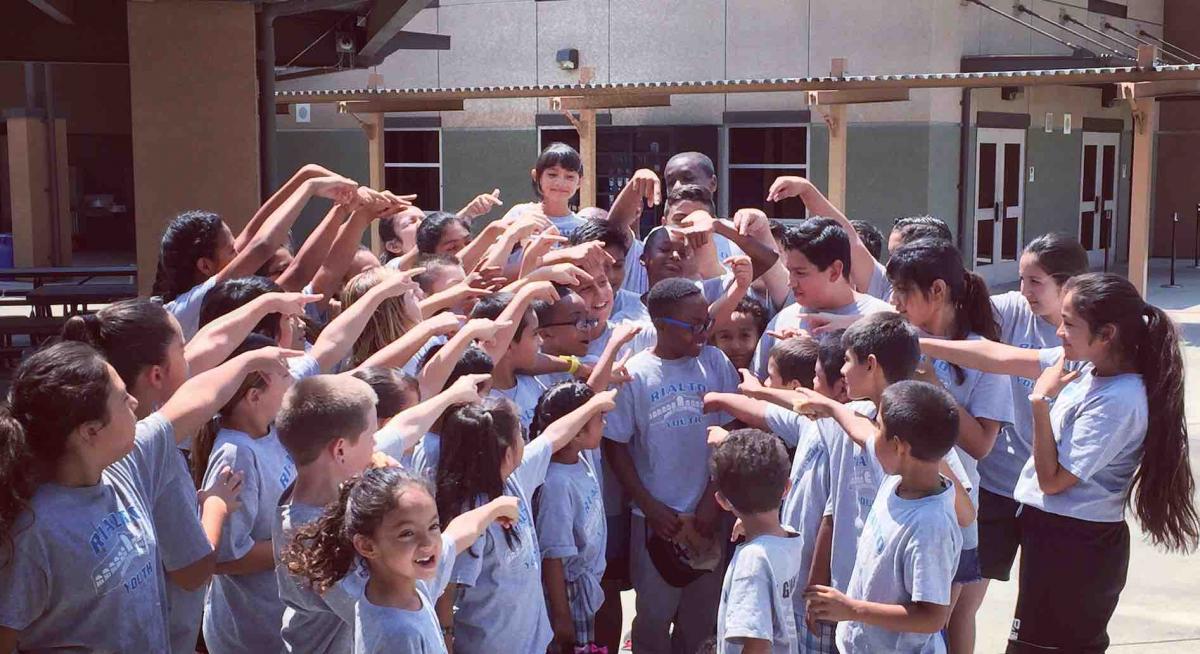 "It's difficult for parents to recognize that their child might be at risk," says Mayor Robertson. "The youths of today face challenges that are very different from those of past generations. For many, it leads to a life of gangs, drugs and crime."
Generational and cultural barriers to educational attainment compound the challenge. In Rialto, 67 percent of adults have a high school diploma and just under 10 percent have a bachelor's or advanced degree. That compares with California averages of 82 percent and 31 percent, respectively. Nearly one in five Rialto residents lives below the poverty line.
"Many Rialto households face economic struggle. Many cannot afford the education or opportunities their children need," says Lt. Hardin. "Some children in our city do not believe that college or higher education is even a possibility for them."
Establishing personal connections with community members can help break down barriers, create hope and begin to transform lives. As an example of that, more than 20 officers from the Rialto Police Department recently went door to door to provide iPads to youths who have participated in the program. The tablets provide access not just to technology, but also support building relationships with other program participants and local police officers.
"We couldn't be happier with the results," says Mayor Robertson. "To see the transformation in the lives of our youth is a privilege and a blessing."
For more on the program, visit Rialto Summer Bridge to Success on Facebook or check out its overview video on YouTube.
Contact: Dean Hardin, lieutenant, Rialto Police Department; phone: (909) 820-2639; email: dhardin@rialtopd.com.
---
Photo credit: Courtesy of the City of Rialto and League of California Cities (all photos).
---
This article appears in the October 2017 issue of Western City
Did you like what you read here? Subscribe to Western City
---