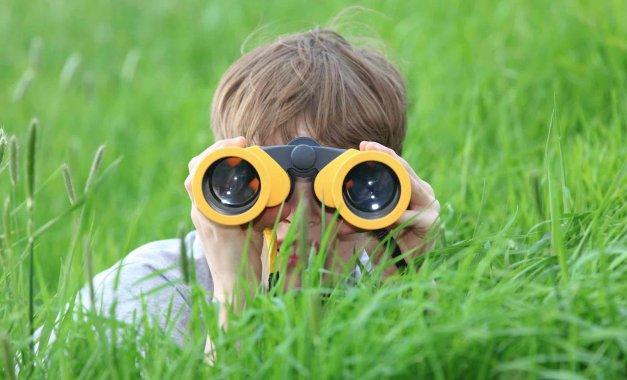 The Rules of Our Trade
We know that each trade or profession has its unique "tools of the trade," but how often do we reflect on the "rules of the trade"? In 1989 author Robert Fulghum wrote an iconic set of rules for life in a book titled All I Really Need to Know I Learned in Kindergarten, which included these gems:
Share everything;
Play fair;
Don't hit people;
Put things back where you found them;
Clean up your own mess;
Don't take things that aren't yours; and
Say you're sorry when you hurt somebody.
I've been thinking about Fulghum's rules for life because our 6-year-old grandson recently formed a Spy Club with his first-grade classmates at the after-school program he attends. Our grandson has been interested in spying for a number of months — so much so that he asked for a birthday party with a spy theme. You haven't lived until you've had 25 small children running around your yard in spy get-ups on various spy assignments. It was a boatload of work and fun.
If Fulghum wrote the definitive set of rules for life, our grandson may have written the most succinct rules of the first-grade spy trade in blue and green crayon on a single sheet:
Spy Club Rules
Stay with the group.
Be cool.
Spy.
Don't be seen.
The tools of this particular spy trade include disguises, forged passports, informants, multiple language abilities and unshakeable confidence when in strange situations. As our grandson knows, however, the rules of spying are quite different. As I pondered his club rules I was surprised by how similar they are to those we often follow in public service.
Stay With the Group
Like our grandson's Spy Club members, public officials generally do everything in groups. City councils meet and act as a group that meets every week or two as well as in subgroups on council committees. City managers lead a management group, meeting with department heads and others on a regular basis to carry out the policies approved by the council. The department heads meet with their department groups of managers and staff. Sometimes both elected and appointed city officials meet with community groups to receive information that informs their decisions and seek feedback on how the council and staff groups are doing their jobs.
Ad hoc groups called task forces can include members from the public and other groups to conduct special studies and deliver recommendations to the council. Finally, the council and staff constitute a "city official group," and the residents of the city are members of the "city resident group." In short, everything is done in groups, and those who don't align with their group or groups often find they are marginalized and ineffective. Public service is neither for the faint of heart nor "lone wolves."
Be Cool
What public official could take issue with this rule? After all, there are many different ways to be cool. City and other public officials do it by serving their cities and communities, offering their leadership and management skills in service to their fellow citizens and working to solve the most vexing problems of their city.
While many people don't think of public service as a "cool" calling, their disinterest can abruptly and radically change when a particular public policy issue personally affects them or their family and they suddenly discover how cool — that is to say, useful or important — public service is.
Many new council members and other local officials, in fact, will readily admit that they were once agnostic or negative about public service, but a personal priority or need introduced government to them in an intimate way, and the experience changed their attitude. Managers drawn to public service often "get it" much earlier and some even describe it as a "calling" or "vocation," terms that capture the passion they feel for public service.

Spy
At first glance, this rule of the Spy Club may not seem transferable to public service, but I just look at it a slightly different way. Another way of understanding this rule is to express it as: "Act, or take action." Every trade or profession focuses on the essence of something, and this rule is really about the importance of doing what you are meant to do. A city council member who doesn't govern or a manager who does not manage is in the wrong trade.
You can't be a member of your "group" in public service if you aren't willing to play your part. In doing so you need to use the tools of your trade, but action is still required to carry out your reason for being a public official. Those actions should be smart, considered and prudent, but foremost public officials are in public service to act.
Don't Be Seen
The application of this rule to the public sector is perhaps best understood through the lens of that old saying attributed to Benjamin Franklin that "guests, like fish, begin to smell after three days." Frankly, I don't trust a public official who is not interested in being seen in public. A public official can't do the job if he or she is not seen doing the work in public.
On the other hand, public officials who seek the public eye too much, dominate conversations or try to control every group situation and decision soon find they are viewed much the same as guests and fish after three days. There are many names for these types of public officials (for example, "headline grabber").
We want public officials who are reasonably public and accessible, but we also are suspicious if they lack the necessary humility we want to see in our public officials. Most public officials don't want to be described as "narcissistic" or "greedy."
Therefore, it is best to be seen enough but not too much. As the American pop singer Bobby Womack once said, "Leave them wanting more, and you know they'll call you back." Every public official should aspire to "leave them wanting more."
The Value of Both the Rules and the Tools
I have joked with some colleagues that our grandson may be showing an early interest in practicing law with his interest in rule-making. It also might be an early sign of interest in public service. Either way, he knows that having clear "rules of the trade" is just as important as having the "tools of the trade."
---
Photo credit: Oleg Mikhaylov/Shutterstock.com
---
This article appears in the May 2016 issue of Western City
Did you like what you read here? Subscribe to Western City
---