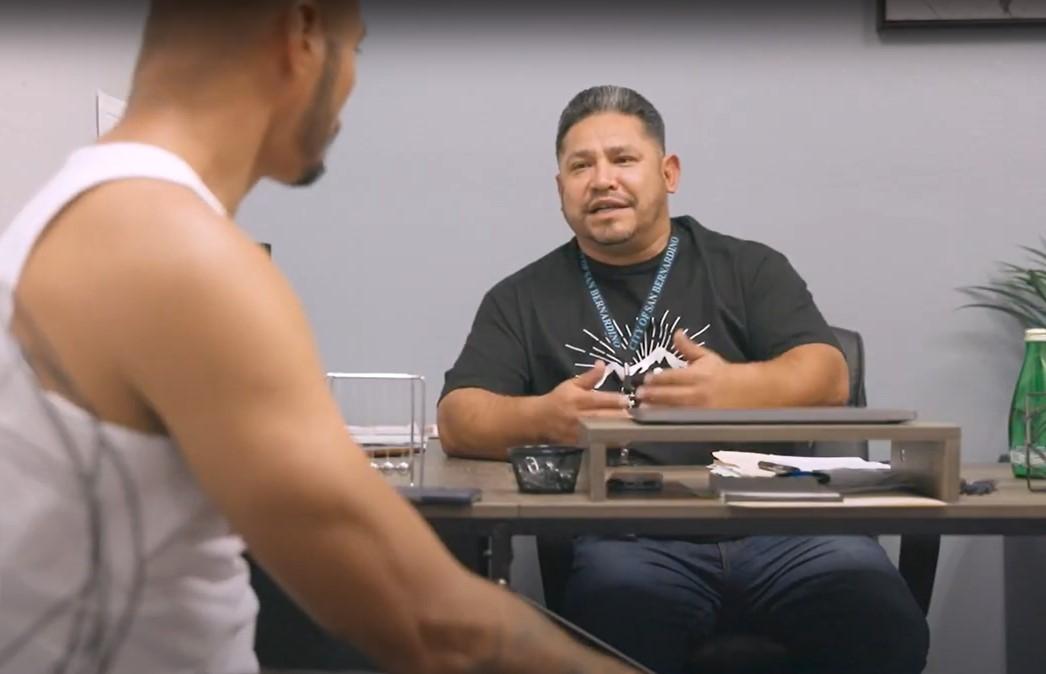 San Bernardino is breaking cycles of violence with community partnerships and flexible funding
Jeff Kraus is the public information officer for the city of San Bernardino. He can be reached at Kraus_je@sbcity.org.
---

Danny Gonzalez grew up in west San Bernardino. He has seen up close what gang violence can do to his community, neighborhood, and even his family. Two of Gonzalez's older brothers died as a result of gun violence in the city.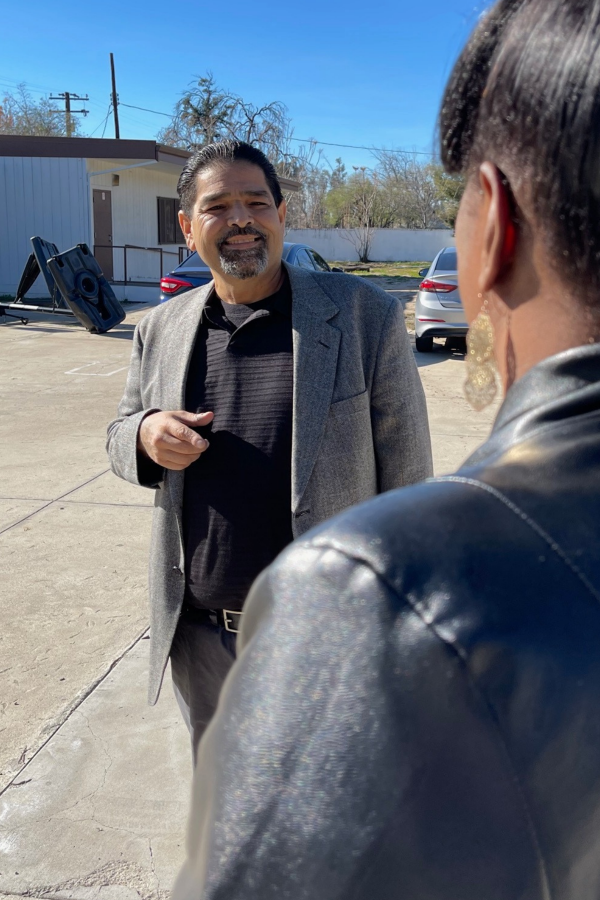 As is the case in many cities, gang connections go back decades in San Bernardino, spanning generations of family members. In Gonzalez's case, his family has longstanding ties to violent elements in the city's Westside community. It can be a tough cycle to break.
In recent years, gun violence has risen sharply in communities across the nation, including San Bernardino, an Inland Empire city with a population of 222,101.
These days, Gonzalez is working to disrupt the cycle of gang violence. Through his association with the city of San Bernardino's Violence Intervention and Prevention Program (VIP Program) and nonprofit community-based organizations, Gonzalez and others are breaking the cycle of violence.
Creating change with and for the community
A partnership between the city, its police department, Loma Linda University Medical Center, and community organizations such as H.O.P.E Culture, Young Visionaries Youth Leadership, and the Urban Peace Institute, the Violence Intervention and Prevention Program is modeled after similar initiatives like the Los Angeles Gang Reduction and Youth Development and Stockton Cease Fire. The San Bernardino program aims to prevent gang gun violence and de-escalate tensions through personal interactions with gang members and at-risk youth in ways that law enforcement cannot.
"The VIP program is not a replacement for law enforcement. It is an added element," said San Bernardino Interim Police Chief David Green. "Respected members of the community are addressing community safety. Addressing violent crime. Addressing recidivism by different means than the police."
Early results have been promising. VIP Program Manager David Miranda reported that in 2021, homicides directly attributable to gangs in San Bernardino dropped from 47 to 28, a decline of 40%.
According to San Bernardino City Council Member Damon Alexander, "The VIP Program is important because of the close coordination of the trauma unit, the culturally relevant violence interventions, and prevention strategies of individuals and families. Through this approach, our program has curbed violence and stopped conflict from escalating from a verbal disagreement to something more serious."
The program partners with community-based organizations to prevent gang violence citywide, develop goals to improve outcomes for young people at the highest risk of committing or being victims of violence, and strengthen trust-based relationships between the community and police.
"We work with the highly active gang members. The one percent that will actually do something to you," said Terrance Stone, founder of the Young Visionaries Youth Leadership, one of the program's partners. "We go out there, find these guys, communicate with these guys, and see how we can get them better resources so that they can change their lives and make this community safer."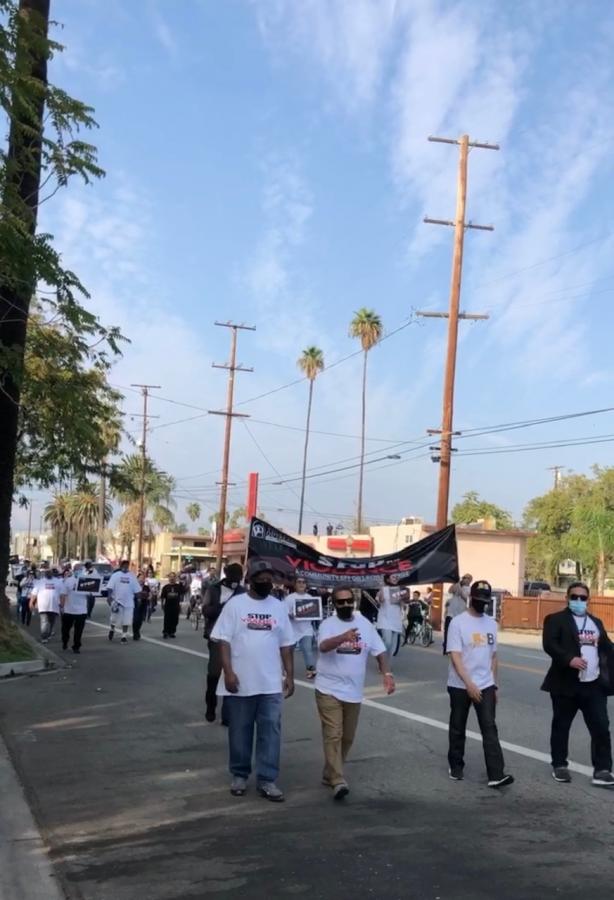 When a shooting or violent incident occurs, program team members respond immediately in the community and at hospitals, where they cool down emotions and prevent retaliation by working with the victims, their friends, family, and anyone else connected with the incident. Team members also peacefully mediate ongoing conflicts by talking to community leaders about ongoing disputes, recent arrests, prison releases, and police relations. They keep conflicts "cool" by following up for as long as needed — sometimes for months — to ensure that conflicts do not escalate further.
Outreach often occurs inside the framework of a cooperative relationship with other agencies, such as probation, law enforcement, social services, and schools. However, outreach workers are referred to as "street" outreach workers because their work is not office-based, institutional, or even school-based. Instead, it primarily occurs in targeted neighborhoods, at the street and home level.
The San Bernardino Violence Intervention and Prevention Program has three operational elements:
Monitor, analyze, and interrupt gang violence: Team members continuously monitor and review incidents of local violence using city police data and incident reports. Incidents can include shootings, fights in schools, or other activities with indications that they were gang-related, involved, or motivated.

Once an incident happens, the information is communicated to other team members, who then move through a series of analytical questions to determine the individuals or gangs possibly involved, the risk of retaliation and escalation, and the individuals at risk of being perpetrators or victims of future violence. A collaborative plan of action is then drafted to interrupt additional violence.

Identify and engage with the highest risk individuals: Using techniques such as group sit-downs, community events, and direct, one-on-one conversations, team members use direct, respectful engagement in safe, neutral spaces to convey their commitment to making their neighborhoods safe.

Trained, culturally appropriate outreach workers, like Gonzalez and Stone, utilize their neighborhood credibility to build trust with the high-risk individuals, develop relationships, and work with the people most likely to be involved in violence. Gonzalez, Stone, and others aim to change behavior by discussing the cost and consequences of violence and teaching alternative responses to situations.

Working with a caseload of clients, often several times a week per client, outreach workers walk gang members through available resources, such as drug treatment, employment, family services, and ways to leave gangs behind. Gonzalez says his role is to knock on doors and talk to families, victims, and gang members, showing them that there is a way out of what many see as a no-way-out situation.

Mobilize the community to change norms: Program team members engage with leaders in the community, as well as community residents, local business owners, faith leaders, service providers, and high-risk individuals, to build an ongoing message that the residents, groups, and the community do not support the use of violence.

The community responds to every shooting. When an incident occurs, team members organize a response where dozens of community members voice their objection to the shooting, often with neighborhood anti-violence marches.

The team also coordinates with new block clubs, tenant councils, and neighborhood associations to help neighborhoods form their own community organizations. Program members distribute materials and host events to convey the message that violence is not acceptable.
Big federal and state investments create big impact
San Bernardino's Violence Intervention and Prevention Program is currently funded through a three-year grant from the California Board of State and Community Corrections California Violence and Intervention Program (CalVIP) as part of Governor Gavin Newsom's "Break the Cycle of Violence" Act. CalVIP seeks to improve public health and safety by supporting effective violence reduction initiatives in communities that are disproportionately impacted by violence, particularly group-member-involved homicides, shootings, and aggravated assaults. These grants are competitive and require a dollar-for-dollar local match.
Previously, the state program's total annual funding was $9 million, making grants extremely competitive and resulting in only a handful of cities receiving funds. In 2021, the Governor and Legislature increased the funding level to $209 million over the next three years, ensuring that the gang violence prevention program will reach many more cities throughout California.
Now in the second year of its $1.5 million CalVIP grant, Miranda is already working to identify funding that will both sustain the program and expand it and increase the pay for existing program coordinators, as recommended by the Giffords Law Center to Prevent Gun Violence report on community violence intervention workers. San Bernardino has approved the use of American Rescue Plan money to use as matching funds in a new grant application to the state.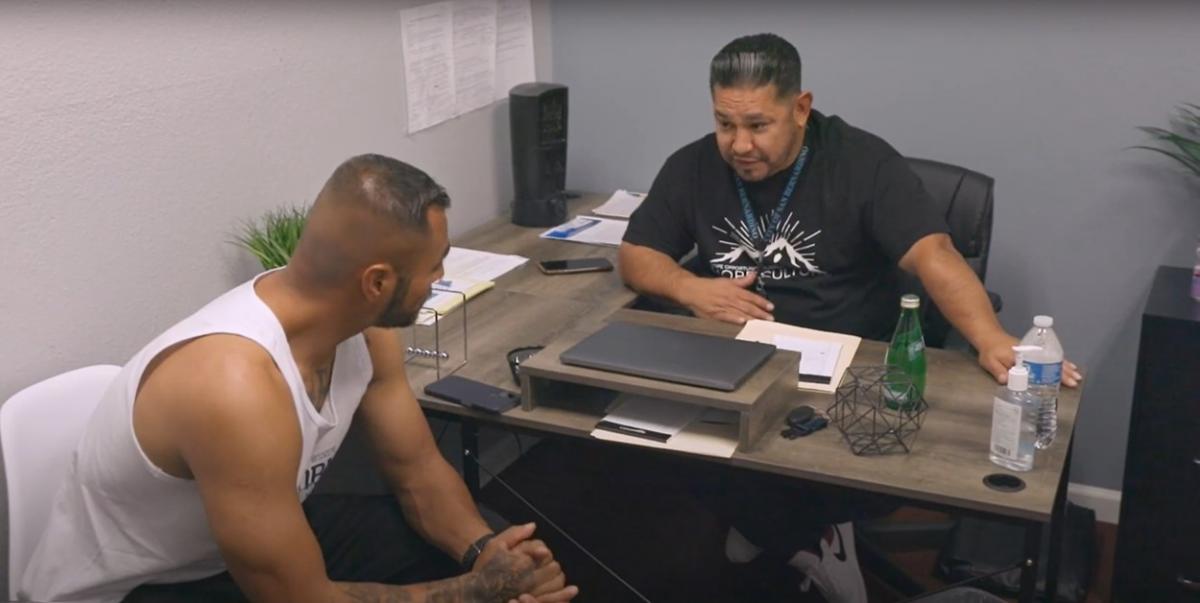 "The work that our outreach team does is difficult, stressful, and sometimes dangerous," said Miranda. "The skills that are required to succeed include social work, cultural competence, systems navigation, late nights, and weekends. I am working to secure additional funds from the state to ensure that we not only have enough outreach workers to make a difference, but to pay a wage that keeps them on board."
"We are committed to improving the quality of life in San Bernardino. It starts with public safety," said Mayor John Valdivia. "When we have access to tools and resources like the Violence Intervention and Prevention Program, it benefits the entire community."
For Gonzalez, he can see the change. "San Bernardino is my home. I love the work I do. I believe it is my calling," said Gonzalez. "The program is making an impact on the people we serve."
For more information on San Bernardino's Violence Intervention and Prevention Program, contact Program Manager David Miranda at (909) 384-5122 or miranda_da@sbcity.org.