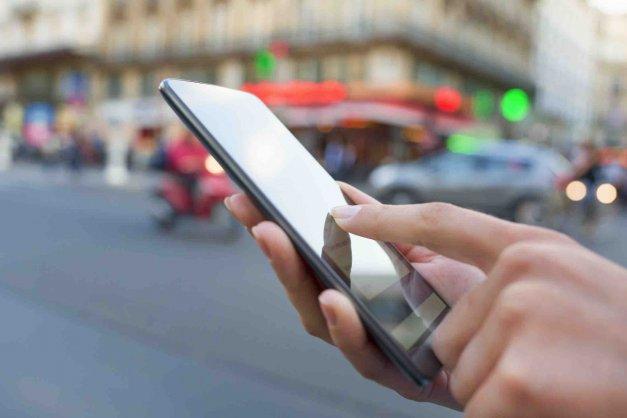 San Diego Focuses on Accountability, Transparency
The City of San Diego won the Award for Excellence in the Public Administration category of the 2016 Helen Putnam Award for Excellence. For more about the award program, visit www.helenputnam.org.
---
Driven by the desire to use data to improve decision-making and better connect with its constituents, the City of San Diego emerged from years of mismanagement and fiscal challenges to create a unique new department focused on transparency, efficiency and accountability.
In the early 2000s San Diego was embroiled in financial problems marked by underfunded pensions, a federal investigation and inaccessible bond markets. As a result, revenues eroded, fire stations were browned out and the city cut the hours of operation at recreation centers and libraries — along with the workforce. As recently as 2013, public information requests from the community and the media fell on deaf ears when the mayor refused to respond.
During that time, San Diego fell behind in transparency efforts and the use of data in governance. Strategic planning floundered. Measuring results was put on the back burner due to concerns about what the data might show. Hunkered-down employees, hoping to survive the next round of budget cuts, were reluctant to offer new ideas, fearful of being targeted as troublemakers.
A Major Shift in Direction
The election of Mayor Kevin L. Faulconer in 2014 ushered in a period of stability, renewed leadership, restored services and moving beyond the financial challenges of the past. The new mayor wasted no time in pursuing his vision of a government as innovative as the people it serves; in his first city budget Mayor Faulconer worked with the city council to create the Performance and Analytics (P&A) Department.
"San Diego's strengths run far deeper than its beaches," says Mark Cafferty, president and CEO of the San Diego Regional Economic Development Corporation. "A growing innovation economy and entrepreneurial ecosystem put San Diego on the radar of companies and thought leaders around the globe. With the Performance and Analytics Department providing data, performance management and overall transparency, the region will continue to lead the way in terms of collaboration between San Diego's public and private sectors."
The P&A Department leverages open data, performance management and operational excellence initiatives to empower city employees, the public and decision-makers.
Empowering city employees to improve operations was the goal of San Diego Works, a novel program administered by P&A, which offered employees incentives, including a cut of any savings resulting from ideas to improve efficiency and customer service. The city encouraged employees to form groups and gave them time to break away from day-to-day tasks to develop proposals. Over the course of three months, P&A received more than 250 proposals from about 550 employees, approximately 5 percent of the workforce.
"To date, San Diego Works has identified $1.3 million in average annual savings for the city," says Scott Chadwick, chief operating officer for the City of San Diego. "More importantly, the initiative recognized employee organizations and contributed to a new spirit of collaboration and positive morale for employees who look forward to future engagement initiatives."
To complement the San Diego Works program, P&A worked with five departments using Lean Six Sigma principles (which rely on a collaborative team effort to improve performance by systematically removing waste) to deliver over $200,000 worth of efficiencies to date. However, it's not just about the money. P&A partnered with the Fire-Rescue Department to create efficiencies in 911 call processing times that are expected to help save an additional 15 lives per year.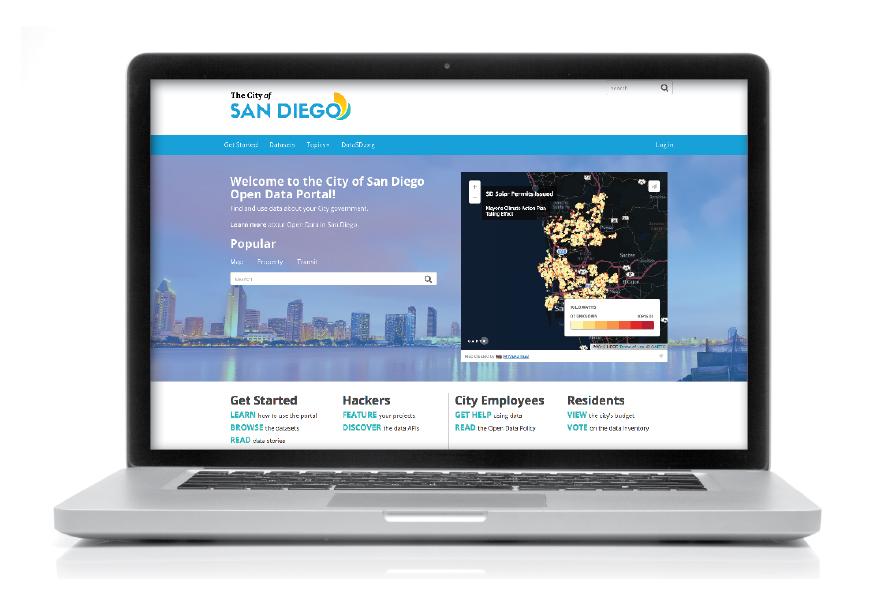 Holding Administrators Accountable
To empower decision-makers, P&A facilitated the development of a new city strategic plan and associated departmental tactical plans with key performance indicators that can be measured and tracked over time to hold administrators accountable. The executive team devoted over 100 hours to develop the new plan and key performance indicators with the volunteer assistance of a management expert and by using innovative crowdsourcing engagement tools to encourage participation from employees at all levels. Ongoing progress can be tracked at the new dashboard P&A developed at performance.sandiego.gov.
In a related effort, P&A resurrected resident satisfaction survey efforts that had languished for over a decade, engaging with a statistically significant sample of nearly 2,500 residents via all forms of media to collect feedback on how well the city is providing critical services.
To further empower the public and employees with reliable data, P&A quickly hired a former software developer as the region's first chief data officer, ushered an open data policy through the city council and trained 65 city employees to participate in the first data inventory effort in the region. Members of the public can help the city prioritize high-value data sets for release in the open data portal (data.sandiego.gov) by voting at DataSD.org.
"Transparency and efficiency should be a part of every local government's DNA, which is why we've put such an emphasis on that here in San Diego," says Mayor Faulconer. "The portal gives app developers, software engineers and the public the opportunity to use this data in innovative ways that we haven't even dreamed of yet."
Making Complex Data User Friendly
Another transparency effort involves budget.sandiego.gov, which converts 900 budget pages into user-friendly charts. Since its launch in April 2015, over 2,500 individuals have used the site. P&A also helped San Diego become the largest city in the country to implement an online Public Records Act application (sandiego.nextrequest.com) that streamlines the process for requesting and providing public information.
Based on its record of results and a zero-based budgeting process piloted by P&A, what began as a six-person department in 2014 has grown to 15 team members. P&A has been entrusted with additional responsibilities, including the deployment of the city's inaugural 311 project. The initial results of this effort can be accessed through the new "Get It Done San Diego" (www.sandiego.gov/get-it-done) website and mobile app, where users can report issues to the city and track the progress of repairs.
Because of P&A's early successes, the city has advised other jurisdictions throughout the world on how to start similar programs.
San Diego's administration is undergoing significant transformation, thanks to the implementation of innovative programs spearheaded by a department that helps demonstrate to residents that government can work.
Contact: Almis Udrys, director, Performance and Analytics Department; phone: (619) 236-5929; email: audrys@sandiego.gov.
---
Photo credit: 24Novembers/Shutterstock.com (laptop); phyZick/Shutterstock.com (swatch graphic)
---
This article appears in the November 2016 issue of Western City
Did you like what you read here? Subscribe to Western City
---