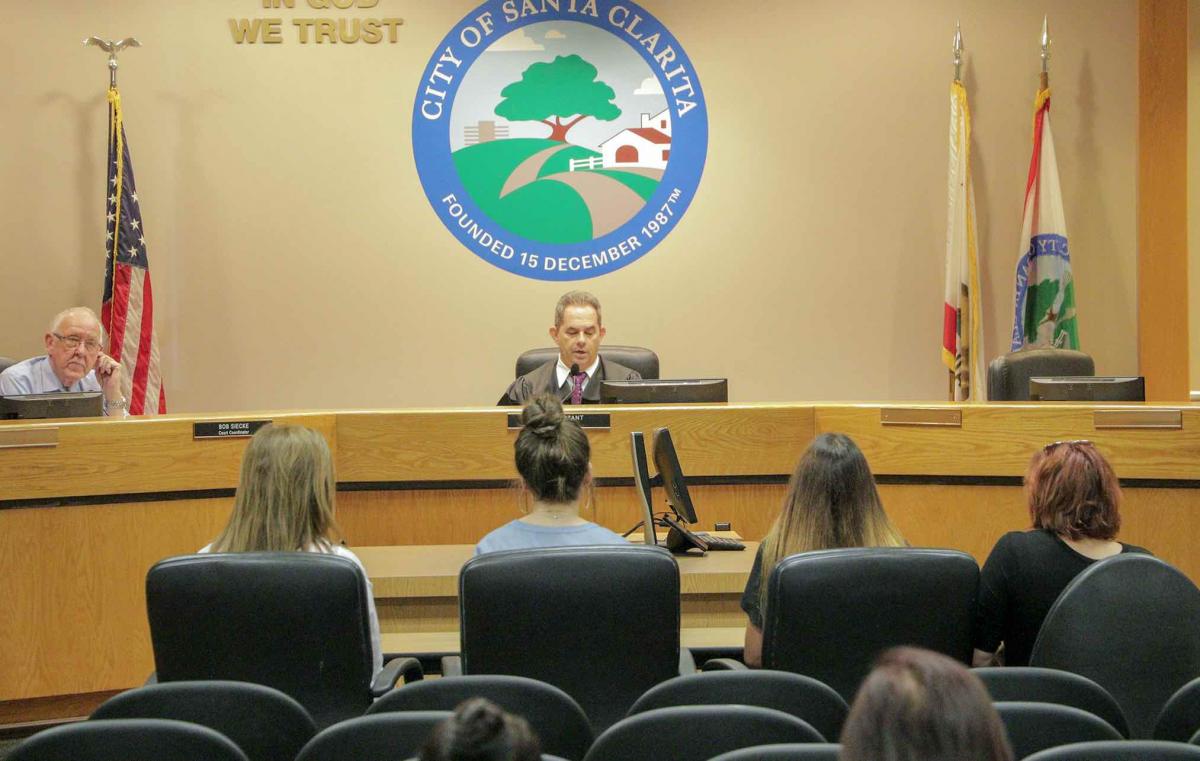 Santa Clarita Court Diversion Program Gives Teens a Second Chance
The City of Santa Clarita won the Award for Excellence in the CCS Partnership Intergovernmental Collaboration category of the 2018 Helen Putnam Award for Excellence program. For more about the award program, visit www.helenputnam.org.
---
Located 15 miles north of Los Angeles and 40 miles east of the Pacific Ocean, the City of Santa Clarita (pop. 216,589) is the third-largest city in Los Angeles County and home to many families with teens.
Sometimes teens take risks, give in to peer pressure or act impulsively — maybe speeding, vandalizing property, fighting, shoplifting or using a cellphone while driving. These actions can result in a citation or arrest or even cost them their lives.
Prior to 2006 in Santa Clarita, any youth who committed a petty crime for the first time became one of thousands processed each year through the Los Angeles County Juvenile Justice system. There were no second chances. These teens would have a criminal record, affecting their ability to go to college, join the military or be employed. In addition, youths paid fines and completed community service hours outside Santa Clarita, so the city and the community didn't receive restitution. Even though Santa Clarita incorporated as a city in 1987, teens who made mistakes and committed petty crimes in Santa Clarita were still heading into Los Angeles, 15 miles away, for adjudication.
In 2006, this all changed. Staff from the City of Santa Clarita, Los Angeles County Sheriff's Department and William S. Hart Union High School District created the Santa Clarita Community Court Diversion Program. The program offers two options for first-time juvenile offenders — Community Court and Teen Court.
Community Court
In Community Court, local practicing attorneys and judges serve as volunteer judges to:
Oversee traffic and criminal court cases;
Sentence teens to pay fines, attend life skills workshops and/or safe driving classes; and
Conduct community service activities.
Probation periods last one to four months. Community Court handles minor crimes such as petty theft, possession of tobacco/marijuana, fighting on school grounds, curfew violations, reckless driving, speeding, moving violations, graffiti and vandalism.
Teen Court
This court handles more severe crimes such as assault, public intoxication, petty theft over $50, possession of a controlled substance, weapon possession on school grounds and burglary. The court sessions are structured differently than the Community Court's. While a judge monitors the session, local junior and high school-age youths (along with former Teen Court participants) serve as jurors who judge first-time juvenile offenders and sentence them much like the Community Court does. However, probation lasts six months and additional community service hours are required due to the increased severity of the crimes.
Partners Provide Complementary Services
Both courts host monthly sessions year-round, and each agency partner plays a critical role in the program's success. The City of Santa Clarita manages the budget, provides staff to coordinate proceedings, meets with the youth and families, directs community service projects and tracks cases. The city also provides its council chambers to hold court sessions.
The Los Angeles County Sheriff's Department serves as the gatekeeper for the court. A station detective assigns qualifying first-time offenders to the court, provides information to the judges and city staff on the crime or traffic infraction committed and serves as the bailiff during court sessions.
The William S. Hart Union High School District provides jurors for the teen court. Most jurors are high school government or Career College Readiness (CCR) students, and some are former court participants. The school district staff also provides information about the offending youth's grades, attendance and behavior.
Other key partners include three local attorneys, who serve as year-round volunteer judges, two adult volunteers from the Blue Ribbon Task Force, who make powerful presentations about reckless driving, and trauma nurses from Henry Mayo Newhall Memorial Hospital, who teach classes about the dangers of distracted and intoxicated driving.
Measuring the Program's Success
Since the program's inception, 4,177 youths have participated with a 98 percent completion success rate. Participants have performed more than 40,000 hours of community service in Santa Clarita, including painting out 1.5 miles of graffiti in wash channels, cleaning hundreds of transit buses, clearing brush from dozens of trails and roadsides and helping local nonprofit agencies.
Most court participants don't reoffend after completing the program. Los Angeles County Sheriff's Department Detective Dan Finn has worked with the program
since its inception. He says, "The program provides our city's youth with an alternative option to the juvenile justice system — it holds them accountable for their actions and lowers recidivism."
The 2010 Sheriff's Department "Recidivism Report" showed only 17 percent of court participants had reoffended. This is in stark contrast to a 2016 State of California Department of Corrections report, which showed that more than 74 percent of youth released from juvenile correctional facilities typically return, and most are arrested again within the first year.
Bob Siecke has been Santa Clarita's Community Court coordinator since its launch. He says, "I believe the program prevents first-time minor offenders from continuing down the criminal path. It helps teens gain a better understanding of the legal system, the importance of law-abiding behavior and their accountability to society."
Many former court participants are now law school graduates, nurses, law enforcement officers and distinguished members of the military.
"I have been a Los Angeles County sheriff's detective for two years. I have become a mentor to the youth of my community and speak to students about how their actions now can affect their futures. If it hadn't been for the deputy who gave me the chance to go to teen court (after a school fight), honestly, I don't know what I would be doing as a profession today," said one past participant. In fact, the diversion program has proved so successful that Los Angeles County cited Santa Clarita's program as the model it used to launch its own program.
Providing a Much-Needed Second Chance
This innovative program keeps one moment of immature indiscretion from turning into a pattern of criminal behavior that can ruin any hope for a bright future. Youths don't just pay fines and disappear into a pile of paperwork or Juvenile Hall; instead, they are taken under the wing of a partnership of staff and volunteers from various agencies who collaborate to give them a chance to learn from their mistakes and make things right in their hometown.
Contact: Hope A. Horner, community services administrator, Recreation and Community Services, City of Santa Clarita; phone: (661) 250-3718; email: Hhorner@santa-clarita.com.