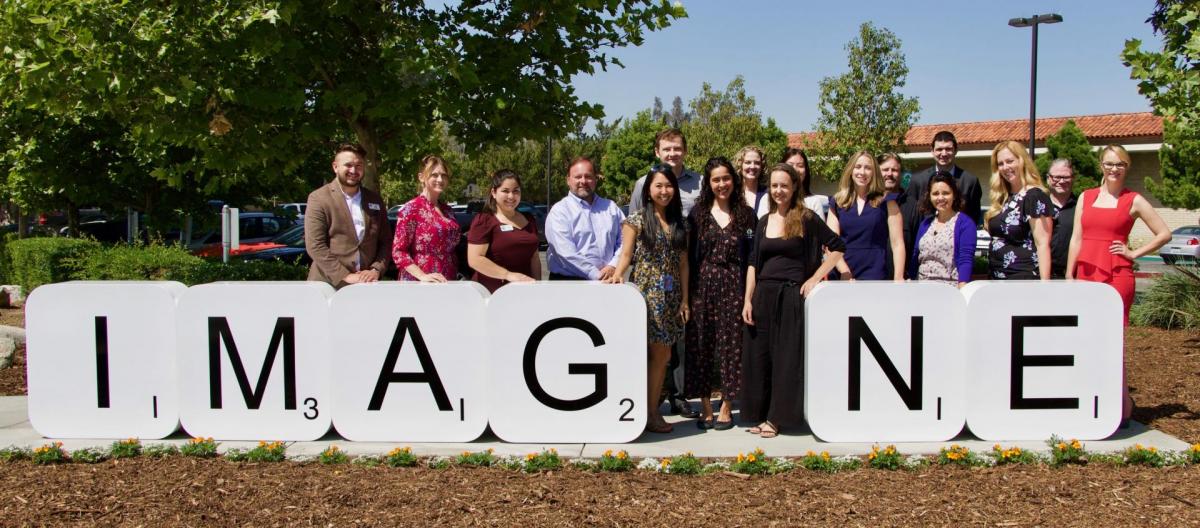 Santa Clarita prepares for "silver tsunami" with Gold Star College Internship Program
The City of Santa Clarita won the 2020 Helen Putnam Award for Excellence in the Internal Administration category. For more information about the award program, visit www.helenputnam.org.
---
Millions of Baby Boomers retire from the U.S. labor force each year taking with them valuable leadership, institutional knowledge, and professional experience. Santa Clarita – the third largest city in Los Angeles County – decided to face this "Silver Tsunami" head on by putting into place a succession planning program to attract, engage, and develop the next generation of public sector employees.
"The city of Santa Clarita is seeing a large number of supervisors and longtime employees retire, many of whom have worked for the organization since its infancy," said City Manager Kenneth W. Striplin. "As many local government jobs require specialized education and training, we knew we needed a robust succession planning strategy to ensure organizational knowledge and skills are passed down to future employees."
To address these challenges, the city of Santa Clarita developed and implemented a formal college internship program. While the city long recognized the value of interns and informally hosted interns since its incorporation in 1987, it was the first among a peer group of Southern California cities to implement a comprehensive internship program that includes:
Customized application, interview, and onboarding processes
Carefully structured work assignments that focus on experiential learning
Partnerships with college career centers and professional organizations
Dedicated intern supervisors with expertise and education in the intern's field of experience
Professional development and networking activities specifically designed for interns
Measurement and reporting of program indicators of success
The program is centrally managed by the city's Human Resources division and utilizes a comprehensive Internship Program Guide that was developed by city staff. The city recruits interns year-round, offering internships in every city department. The city offers paid internships for graduate and undergraduate students, as well as unpaid Career Technical Education (CTE) internships for college credit.
"The College Internship Program does more than prepare interns to enter the workforce. It is specifically designed to develop skills and foster relationships that will make interns competitive and ultimately successful as employees within the city of Santa Clarita," said Human Resources Manager Kristi Hobrecker.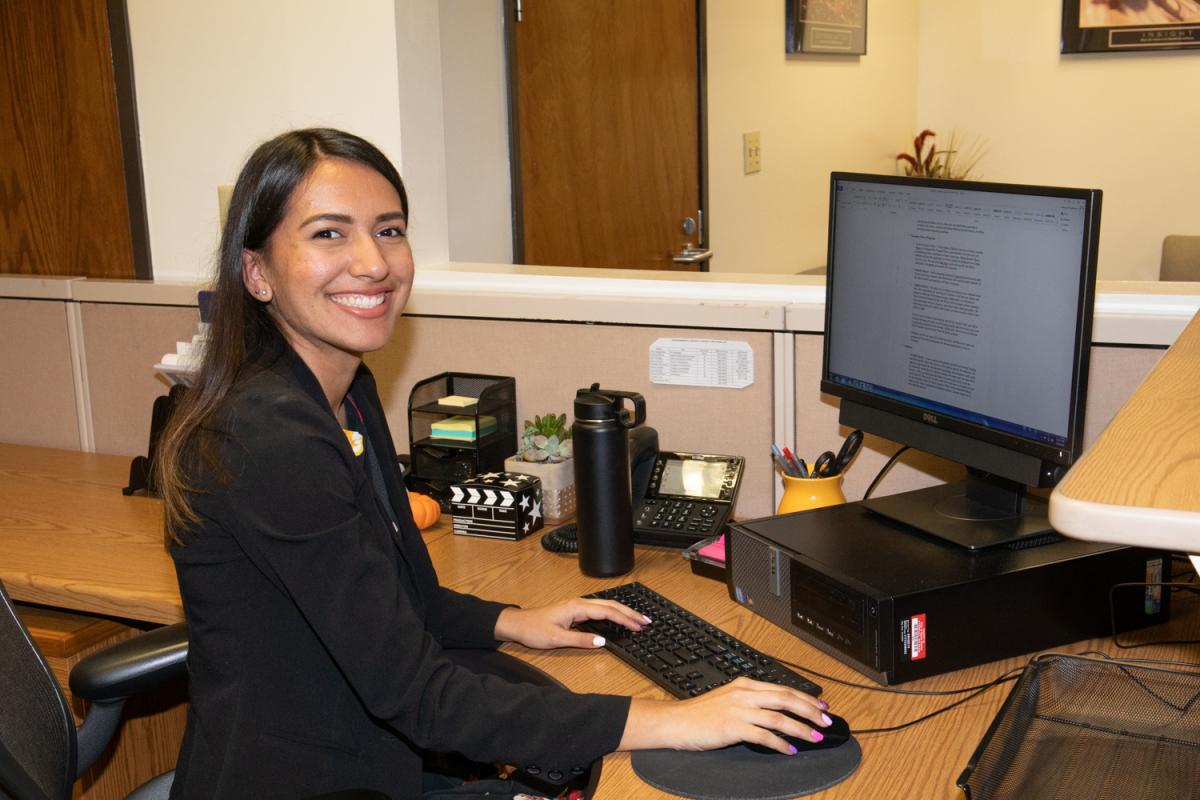 Attracting the next generation of city leaders
The city partners with local organizations to meet the needs of both local employers and students, including the Santa Clarita Economic Development Corporation and the California Internship and Work Experience Association. These partnerships have been instrumental in closing gaps among employers looking for interns, as well as colleges looking to pair students with internship opportunities.
In addition to developing a dedicated external website where students can learn more about the program, the city markets its internship opportunities through college and university career centers, the city's jobs website, and partner organizations.
Engaging interns in meaningful work-based learning opportunities
Interns participate in an onboarding process and various professional networking events. They also present key projects or achievements to the city's leadership team, collaborate on projects across departments, and attend networking events, such as Interns Meet the City Manager sessions and National Intern Day social events. An added bonus of these events is that interns gain access to accomplished professionals in their field, increase their organizational awareness, and feel part of the team.
"I gained valuable experience in an environment that encourages professional development," said Amanda Ludwig, a neighborhood services intern. "I was exposed to a variety of divisions which diversified my exposure to various aspects of city government and made me a more well-rounded student and professional."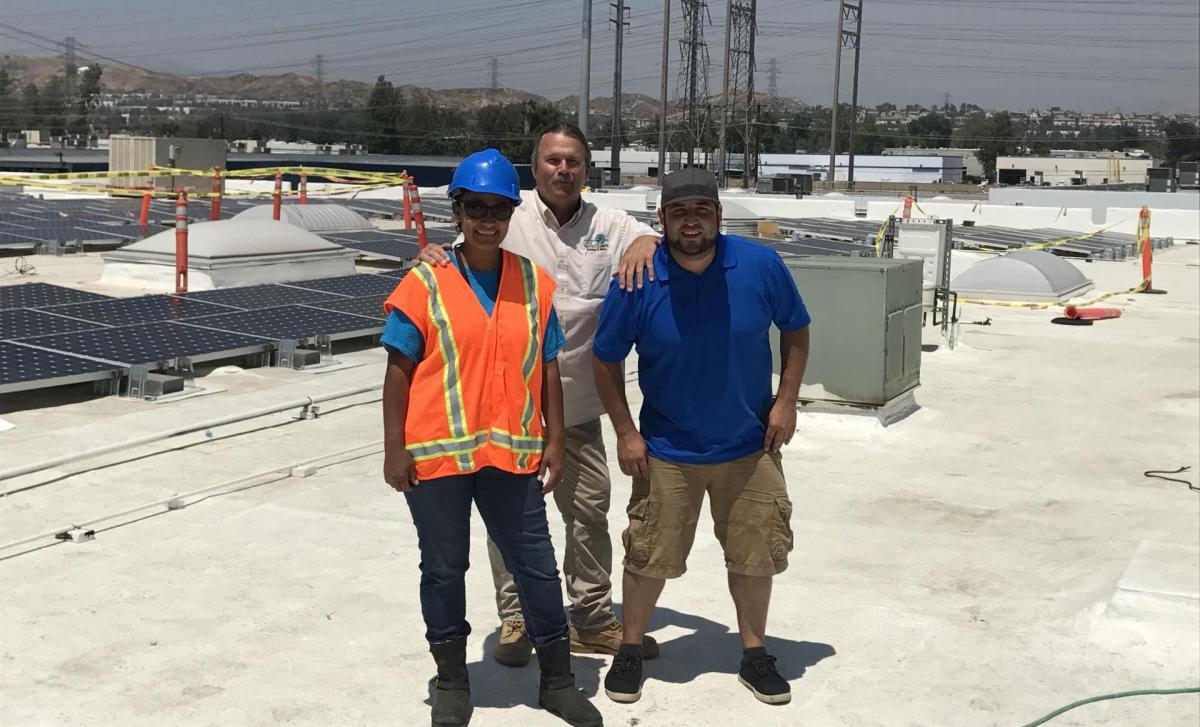 Developing relationships that benefit students and the city
Since internships are highly structured work programs, intern supervisors create a learning syllabus, which outlines project timelines, deliverables, and training opportunities to guide the intern's learning and anchor the supervisor's coaching and project management. Career Development Workshops help interns craft an effective resume and prepare for job interviews. Human resources staff also conduct formal check-ins with interns and supervisors to gauge additional training opportunities and areas for improvement in the internship experience.
Since the program launched in 2018, the city of Santa Clarita has hosted 18 interns, six of whom returned to school at the conclusion of their internship. The remaining 12 received full-time job offers with public agencies. Five of these interns were hired by the city of Santa Clarita in areas as diverse as a public works engineer, human resources analyst, and city manager's office analyst.
The city's intern exit survey, administered at the completion of the student's internship, showed that 100% would recommend an internship with the city of Santa Clarita to a fellow student. The city's College Internship Program continues to grow, and at the start of 2020 there were 14 interns in the program.
Succession planning: a model of success
Through Santa Clarita's College Internship Program interns get a taste of work life after completing their degree and gain exposure to key aspects of local government. The city benefits because it develops the next generation of public sector employees and provides professional development opportunities for current employees. Santa Clarita's succession planning strategy has proven to be a success and can serve as a model for other cities as they work to develop future city employees and leaders.
Contact: Kenneth Striplin, City Manager, City of Santa Clarita, (661) 255-4905, kstriplin@santa-clarita.com.