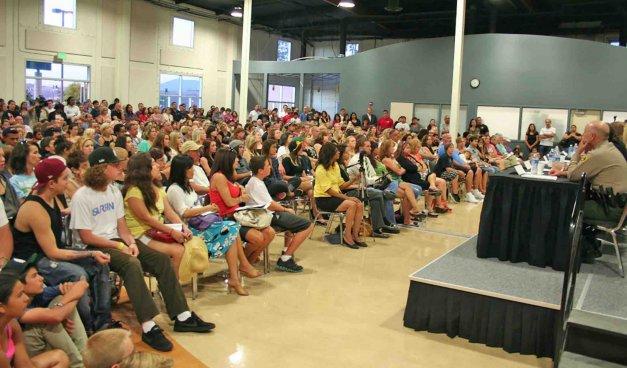 Santa Clarita Pushes Back Against Heroin
The City of Santa Clarita won an Award for Excellence in the Public Safety category of the 2017 Helen Putnam Award for Excellence program. For more about the award program, visit www.helenputnam.org.
---
The City of Santa Clarita (pop. 216,350) is nestled between the San Fernando Valley to the south and the Grapevine to the north, less than 40 miles from downtown Los Angeles. In 2011, Santa Clarita mobilized a new, hard-hitting education and outreach campaign to address a crisis facing its young people — heroin. In less than a year, Santa Clarita had experienced more than 100 heroin-related arrests. Of the 400 people treated for overdoses (most of which were attributed to heroin) in a two-year span, 108 were younger than 24 years old.
Coming to Grips With a Devastating Problem
While the number of overdoses was spiking, most parents were completely blindsided by the presence of heroin in the community. Many considered it a fringe drug used by back-alley junkies, not college-bound kids from strong families in safe neighborhoods. Parents warned their kids to stay away from drugs and alcohol, but many assumed that telling a child not to do heroin was like telling them not to rob a bank — it should be obvious.
Heroin was available and cheap. It delivered a high via smoking or snorting, so the stigma of needle use was completely eliminated.
"This is something communities nationwide struggle with and something that affects our community," says Mayor Cameron Smyth. "We needed to come together to find a solution."
The city began work on a multifaceted campaign to raise awareness about this devastating problem. Staff from a cross section of municipal departments, including Recreation and Community Services, Communications and the City Manager's Office, met with stakeholders from the local hospital, high school and junior high school districts, local treatment and counseling nonprofits and the Los Angeles County Sheriff's Department.
The city conducted focus groups with high school students, who were among the campaign's primary targets, and others. This research revealed that many parents were completely unaware of the heroin problem in Santa Clarita, and some found out only after it was too late.
"Collectively we knew we had to get to the root of the problem, which was the need to educate and inform those who were completely in the dark. We needed to shout from every available rooftop that a crisis was happening in our community and it needed to be addressed," says Janine Prado, recreation and community services manager for Santa Clarita.
Implementing a Comprehensive Strategy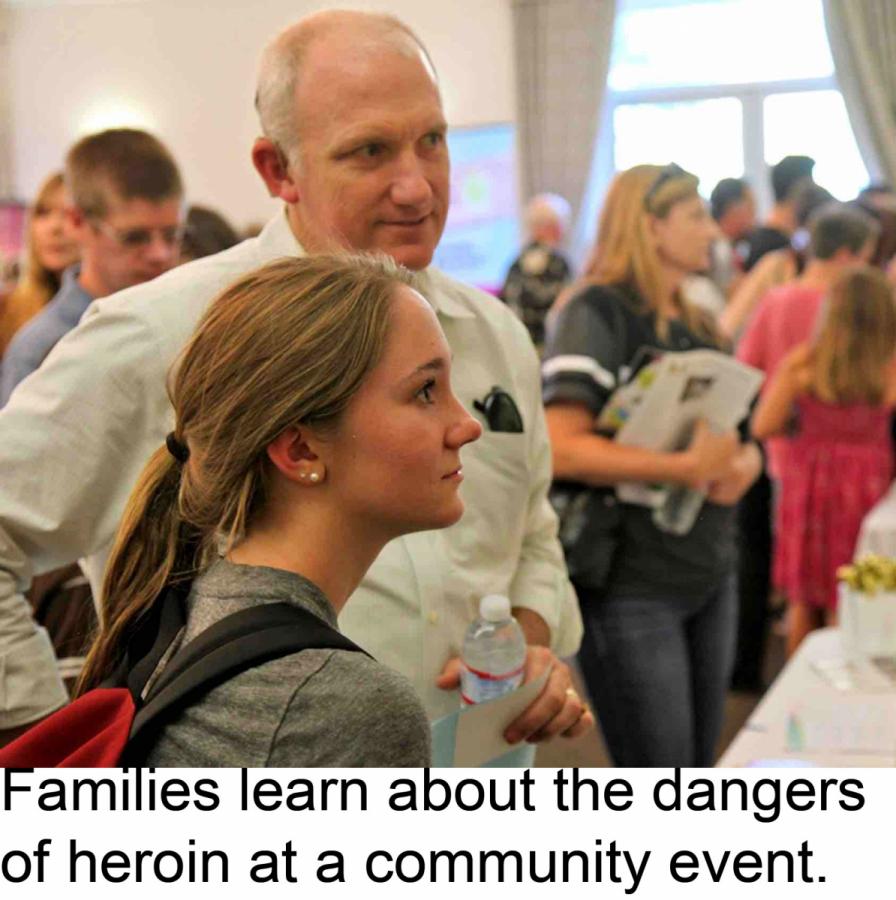 City staff led outreach and programming efforts to create a campaign marketing plan, which included designing eye-catching graphics, videos and video contests, print and outdoor advertising, social media accounts, a website, branded t-shirts and wristbands, and a community symposium and other events.
The campaign employed strong imagery and evocative messaging. Dubbed "Heroin Kills: The High Is a Lie — The Shocking Truth About Heroin," the campaign would come to be known in the community simply as Heroin Kills.
The city launched HeroinKills.org to serve as a landing page for news, resources, events and other relevant information and complemented public outreach efforts by adding a Facebook page (Facebook.com/HeroinKillsSCV) and a YouTube channel (YouTube.com/HeroinKillsSCV).
Santa Clarita hosted its first Heroin Kills symposium on Aug. 30, 2011, which featured a panel of recovery specialists, law enforcement personnel, former addicts, doctors, parents of victims and representatives of the school district. The symposium provided useful, hard-hitting information to attendees about the dangers of heroin use and facts about its presence in Santa Clarita. Response to the standing-room-only event was so positive that the symposium became an annual event, which has evolved to address related public health and public safety issues in the community. From 2011 to 2013, the panel focused on heroin and other local drug issues. In 2014, the symposium highlighted the dangers of prescription pill usage among teens and, in 2015, it focused on marijuana use. In 2016, the symposium highlighted teens and young adults who shared their personal stories of addiction and recovery.
"Outreach efforts like Heroin Kills are critical to letting parents know that heroin is a deadly problem. Knowledge is power, and that knowledge will save lives," says symposium panelist Tim Traurig, a retired firefighter and co-founder of the local nonprofit organization A Light of Hope, which provides support and activities for teens and young adults in recovery.
Extensive Media Coverage Highlights the Issue
Heroin Kills has played a central role in helping to reduce the number of overdoses in the city. The first Heroin Kills symposium drew more than 500 community members. Los Angeles KNBC Channel 4 News, Los Angeles KCBS Channel 2 and KCAL Channel 9 covered it with live remote broadcasts. Subsequent annual symposiums received national exposure
on Entertainment Tonight and in the Los Angeles Times. The local media devoted extensive coverage to the campaign and its events.
Other communities are replicating or adapting the Heroin Kills model. A suburban community in Illinois used the campaign as a template to attack a similar problem. A nonprofit organization in the neighboring San Fernando Valley has adopted the Heroin Kills symposium format.
Making a Difference
Between 2011 and 2014, deaths related to heroin dropped from 16 to 5 in Santa Clarita.
The city, law enforcement, school districts and local agencies remain vigilant partners in creating ways to maintain a heightened awareness of the dangers of drugs.
Contact: Kevin Strauss, communications specialist, City Manager's Office; phone: (661) 255-4385; email: kstrauss@santa-clarita.com.
---
Photo credit: Courtesy of the City of Santa Clarita and League of California Cities (both photos).
---
This article appears in the October 2017 issue of Western City
Did you like what you read here? Subscribe to Western City
---