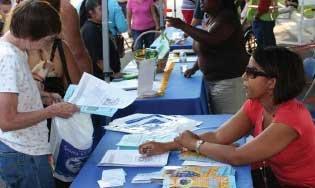 Santa Clarita's Collaborative Approach Overcomes Code Enforcement Challenges
The City of Santa Clarita won the 2010 Helen Putnam Award for Excellence in the Housing Program and Innovations category. For more about the awards program, visit www.cacities.org/helenputnam.
---
The City of Santa Clarita took a bold step in partnership with the community to help proactively resolve neighborhood code enforcement and safety issues by developing a program called the Extreme Neighborhood Makeover. The program's goal is to assist individual property owners with challenges they face in complying with the law and help maximize residential property values, and it has succeeded in achieving big results with a very modest cost.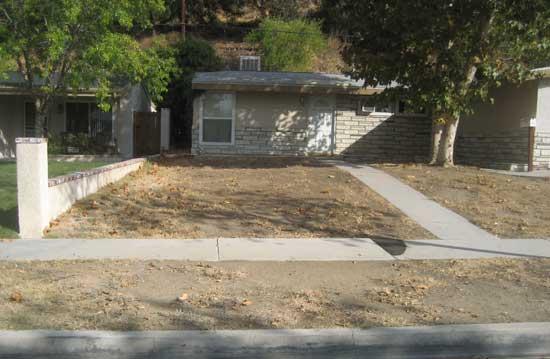 The economic downturn affected Santa Clarita (population 180,000) profoundly and created a series of related property maintenance issues. In Santa Clarita, aging neighborhoods and an increase in foreclosures resulted in numerous complaints to the city about deteriorating properties. Families struggled to pay their mortgage and make ends meet with little discretionary income to spend on home improvement and maintenance. Without the ability to fund additional city revitalization projects, Santa Clarita sought a way to motivate homeowners to improve their properties and neighborhoods without imposing a financial burden for residents or creating animosity toward code enforcement staff.
The city set out in 2008 to develop a collaborative, low-cost program that proactively addressed code enforcement concerns through neighborhood engagement, while collaborating with local businesses and nonprofits to provide the resources needed to help struggling homeowners and deteriorating properties. The Extreme Neighborhood Makeover program is a hands-on, grassroots effort designed to build positive community relations, create good will among neighbors and support local businesses through partnerships while improving and maintaining enhanced neighborhood aesthetics.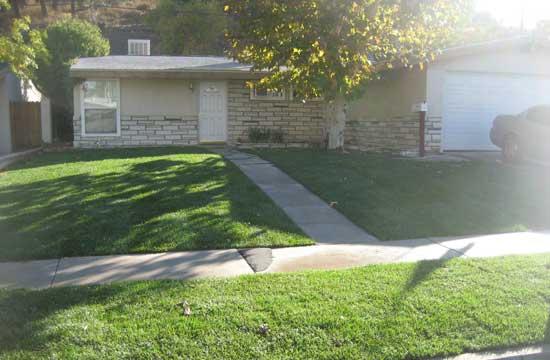 To minimize the cost of this revitalization program, the city collaborated with various nonprofits, community volunteers, the Canyon Country Advisory Committee and Saugus Action Committee to sponsor kick-off block parties for neighborhood makeovers. The city also partnered with local businesses to offer discounted home improvement rates to neighborhood makeover participants.
How It Works
The program begins with a welcoming block party for about 150 homes. Each home in the target area receives a special invitation, via a door hanger in both English and Spanish, to join their neighbors, city staff and partnering agencies in cleaning up their block by removing trash, eradicating graffiti, planting neighborhood trees and more.
The Extreme Neighborhood Makeover block party features food; a chance to meet and chat with the mayor, city council and staff; and information booths staffed by city employees and representatives from various programs and partnering agencies, along with local licensed businesses and contractors. Residents receive information about graffiti abatement, trash and recycling, tree planting, landscape maintenance, water conservation and energy efficiency, as well as deeply discounted goods and services from local businesses and contractors available to residents who agreed to participate in the program. The city's Redevelopment Division also makes information available about the Residential Rehabilitation Grant Program funded by the city's allocation of Community Development Block Grants (CDBG), which can help eligible low-income property owners address property maintenance concerns.
Following the block party, the city sends participating homeowners thank-you letters, as well as letters about violations. Once a homeowner receives a letter, the city's Community Preservation staff remains involved with program participants by touring neighborhoods with the residents and creating a list of needed improvements, some of which may be on the residents' property.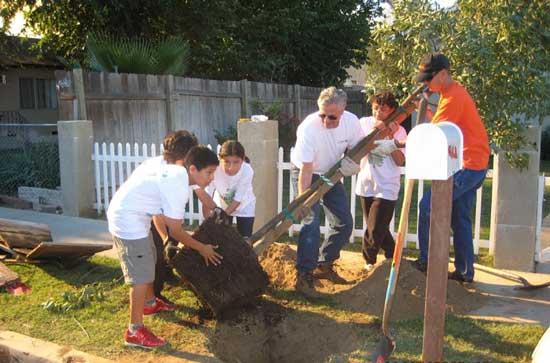 Collaborating to Solve Problems
"City staff works with residents throughout the process and often helps them with additional information on resources and granting extensions for violations when the homeowner is making an effort to improve or remedy the violations," explains Cruz Caldera, community preservation administrator for the City of Santa Clarita.
"By helping residents in key blighted areas understand how the city functions, staff is able to better work with residents to achieve compliance and show residents that staff's goal is to act as a part of the resident's makeover team versus merely citing them for violations," adds Caldera. "This helps residents view Community Preservation as a partner in their revitalization efforts, which is reflected in the program's success."
To further motivate residents and to show Santa Clarita's commitment to sprucing up neighborhoods, the city repaired potholes, fixed sidewalks and planted more than 150 trees in each of the targeted neighborhoods.
Project Pays Off
For a relatively small investment of approximately $4,500 per event, not including staff time, the Extreme Neighborhood Makeover program's positive results far outweigh the cost. The Community Preservation staff no longer spends substantial time and energy trying to bring these targeted neighborhoods into compliance, thereby saving the city money in the long run while creating neighborhood pride and involvement at the resident level.
To date, 95 percent of the homes receiving citations in the Extreme Neighborhood Makeover area have since complied with the city's municipal code. Earlier attempts had barely achieved 10 percent compliance. Before and after photos of the properties demonstrate a heartfelt pride of ownership. New lawns, debris removal and landscaping have transformed participating neighborhoods in a relatively short time. "Now, neighbors spend more time outside with one another and families have started walking and playing in their community," says Mayor Laurene Weste.
Another measure of the program's success is that residents outside the targeted neighborhoods have approached the city and asked to be put on a waiting list as a part of the Extreme Neighborhood Makeover program.
"Through community engagement and interaction, Santa Clarita is not only educating the public about property maintenance and beautification but also establishing the mentality that we are all in this together," says Ken Pulskamp, city manager for the City of Santa Clarita.
Contact: Cruz Caldera, community preservation administrator, City of Santa Clarita; phone: (661) 255-4322; e-mail: ccaldera@santa-clarita.com.
---
This article appears in the March 2011 issue of Western City
Did you like what you read here? Subscribe to Western City
---