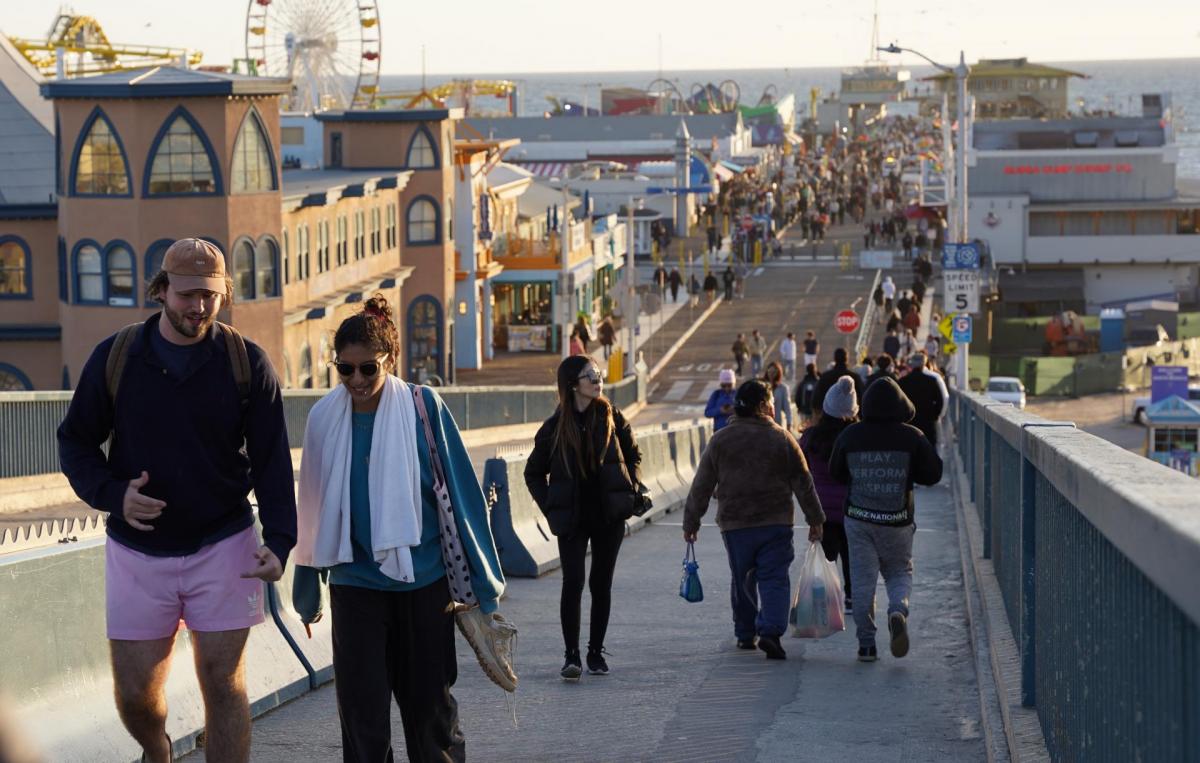 Santa Monica puts people first to spur a post-pandemic comeback
Karina Gonzalez is the digital media producer for Western City magazine; she can be reached at kgonzalez@calcities.org.
---

Like many cities across the country, Santa Monica was devastated by the COVID-19 pandemic. The city faced a projected revenue shortfall of about $225 million due to hotel and business closures.
As a result, Santa Monica officials had to restructure city operations. The city reduced its workforce by 20% and cut back services.
"We immediately knew that our focus had to be on recovery, on supporting our most vulnerable community members, supporting our small businesses to keep afloat at a very frightening and delicate time," Santa Monica Deputy City Manager Anuj Gupta said.
Watch the video
Santa Monica invested more than $5 million in 25 city programs to accelerate local recovery and brought in staff from various departments to form an economic recovery task force that supports residents and businesses.
"The circumstances allowed for all our staff to get really creative, and we knew we had to act with urgency. We had to be flexible. We had to work in different ways than we had in the past," Gupta said.
The city launched the We Are Santa Monica Fund to provide a pathway for the community to donate goods, services, and funds to aid recovery efforts.
"Our wonderful staff here was able to really go through our budget line item by line item and make sure that we were spending money on things that were the high priorities here in Santa Monica, which was keeping people housed, preventing homelessness, having an equitable and inclusive economic recovery," Santa Monica Mayor Gleam Davis said.
The city was able to act quickly to support families in need with help from the community.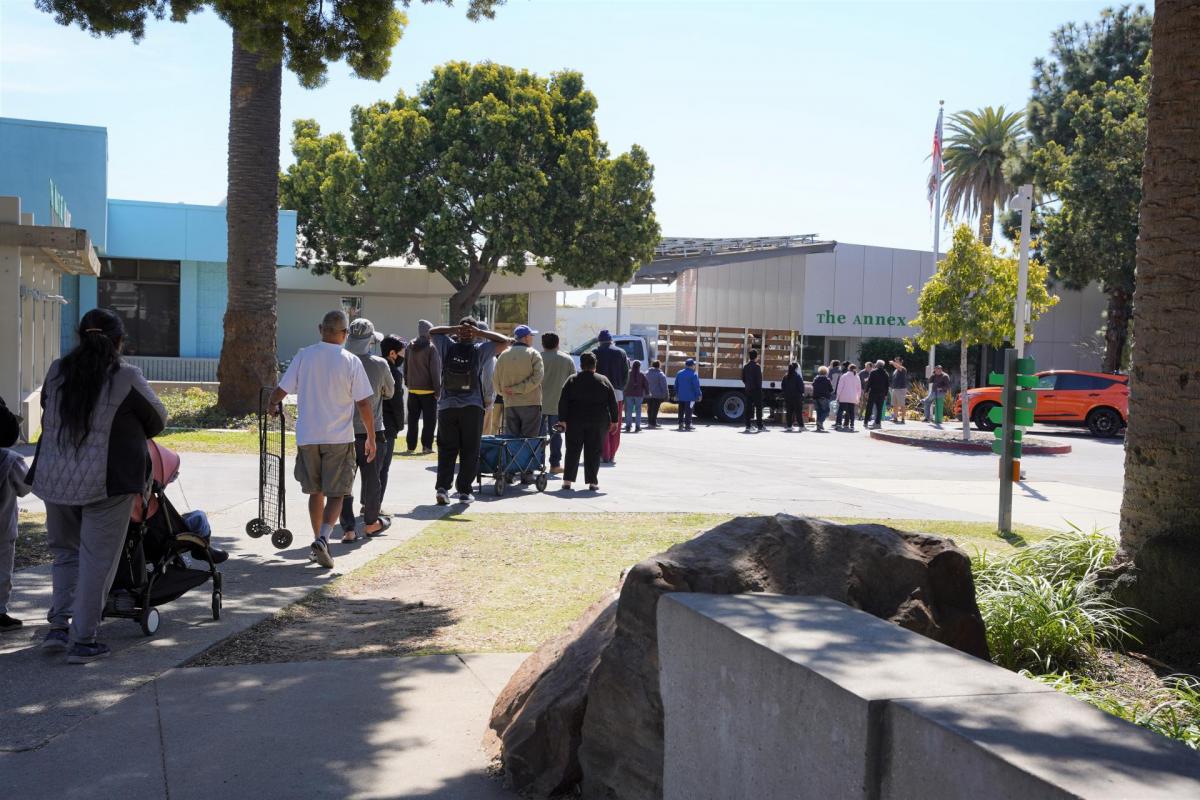 Ensuring access to food was a top priority. Santa Monica officials and staff worked with community partners to set up an emergency food pantry in the city's most economically distressed neighborhood.
"We had a good relationship with a number of the city council members and staff," said resident Irma Carranza. "Where they could call us and check in how the community's doing, or we can call on them and say, 'Hey, this is what you should know what's happening in the community,' and I think that made all the difference."
Long-time residents like Rosa have greatly benefitted from this service.
"I have lived in the city of Santa Monica for 40 years and I am very pleased with this benefit," said Rosa. "First because we have always paid our taxes and I think it is a way that the city also thinks of us. Although the pandemic is over, there is much need. My husband has been unemployed for a year, so it is a great benefit to me and many families."
The Westside Food Bank Mobile Food Pantry is now a permanent city-funded service that serves more than 50 families a week.
"I think that it just shows you how resourceful a community could be when there's an emergency," said Angel Villaseñor, senior analyst for the city's Housing and Human Services Division. "It was really seeing what was happening at the grassroots level inside the community, and simultaneously working as an organization to respond to a need that we know was a need that existed … That was two years ago and it's still going now, so it's pretty incredible."
Santa Monica leveraged local, state, and federal resources to provide $2.8 million in emergency rental relief for more than 950 Santa Monica households, regardless of citizenship status.
The city also adopted an interim zoning ordinance to reduce regulatory burdens and increase flexibility for existing and new businesses.
Another program enabled restaurants and businesses to have outdoor space in the public right of way. Santa Monica's parklet program was a lifeline for local businesses and was such a success that the city made it permanent in June 2022.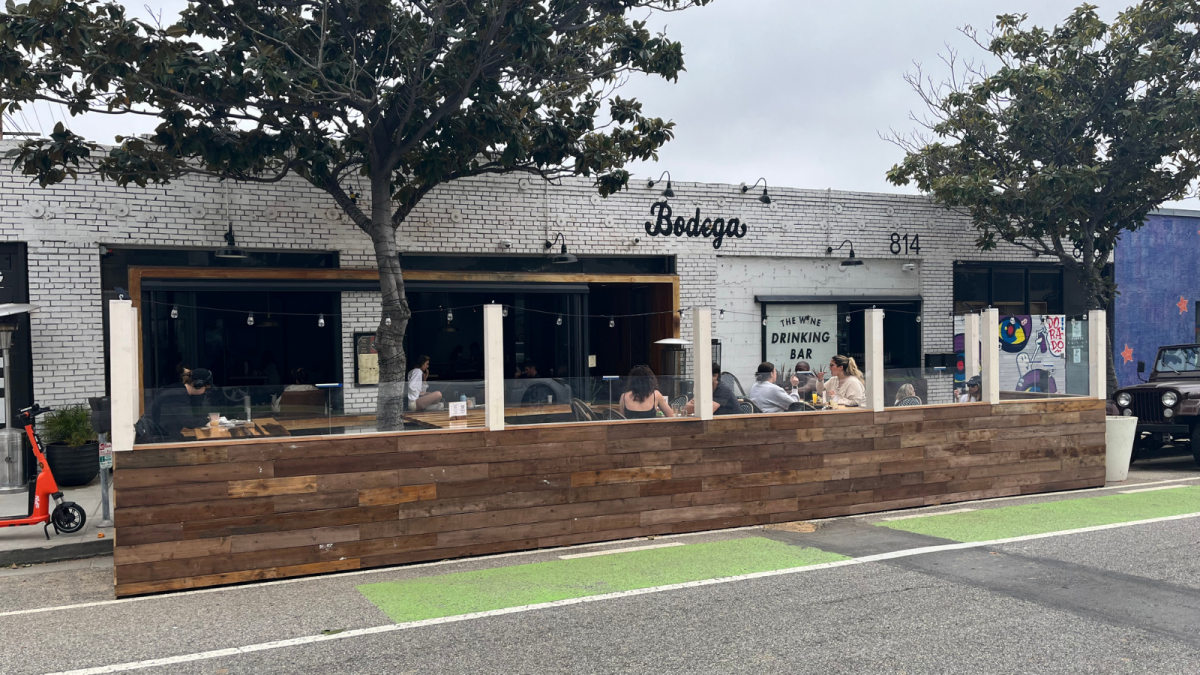 "If we hadn't been able to have that parklet during the beginning of the pandemic, we would not have survived," said Greg Seares, co-owner of Bodega Wine Bar. "Before we didn't have any outdoor seating, and we were much more of an inward-facing business. But now having the parklet out there, it completely changes the energy on the street. You know, we feel like we know our neighbors more walking by, you see a lot more people and it just really connects us to the city and the neighborhood much more."
"If you walk down any street in Santa Monica, you'll see that our restaurants are booming," Mayor Davis said. "Main Street, which was a little quiet before the pandemic, has now blossomed into a major destination for restaurants."
Santa Monica remains a sought-after destination for innovative companies and business brands. The city approved more than 950 new business permits citywide in the last year.
Davis says the key to ensuring a successful economic recovery is prioritizing people.
"If your resident's basic needs are met … they remain part of your community and … your best customers for your local businesses are the people who already live there," said Davis.
As Santa Monica continues on its path to recovery, its investments in the community are proving to be fiscally sound.
"I am so proud that Santa Monica has come through this in the way it has. It is a testament to our residents, to our businesses, to our staff that in what was really a very difficult time," Davis said. "But what happened was everyone stood up, they came together, and they said, 'We're gonna get through this.' The fact that everyone pulled together really makes me proud to be a Santa Monica resident and sit on the Santa Monica city council."