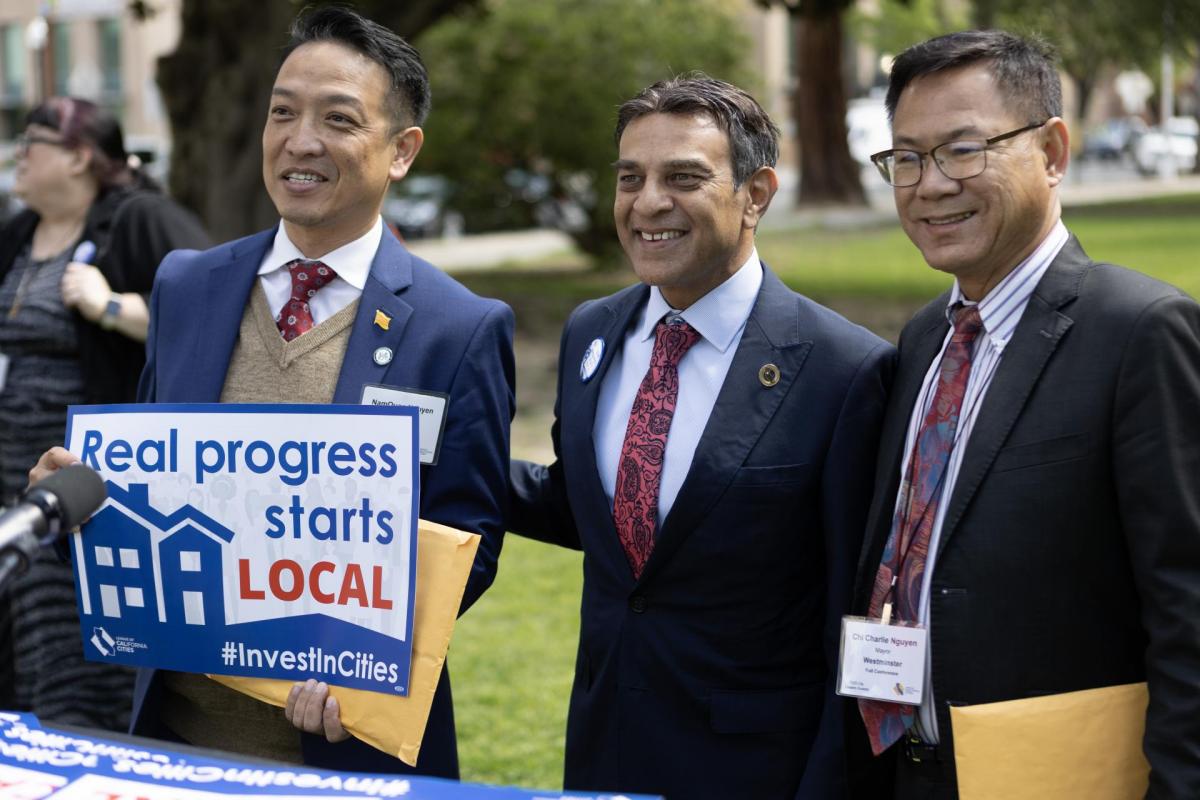 The secret to Cal Cities' enduring success
It's hard to believe I will conclude my term as League of California Cities President next month. During the Cal Cities Annual Conference and Expo, I'll hand the gavel to my friend and colleague, Fowler Mayor Dan Parra. But before I do, I'd like to reflect on what we have accomplished together over this past year.
I started my term with one goal: bolster Cal Cities' engagement with lawmakers at the state and federal levels, city officials, and our Cal Cities Partners.
During my year as President, I spent a lot of time at the state Capitol, building relationships with newly elected legislators and strengthening relationships with seasoned lawmakers. It is critical that our state legislators know who we are and understand how strong cities — with the power to make decisions for their communities — are good for the state of California.
State lawmakers have a lot of competing interests, but it means something to them when a city official from their district picks up the phone or meets with them in the Capitol on a bill that impacts their residents.
I'd like to thank every city official who answered Cal Cities' calls to contact their legislators. Just as our cities are stronger when our residents are engaged, our advocacy and programs are more effective when all city officials are engaged.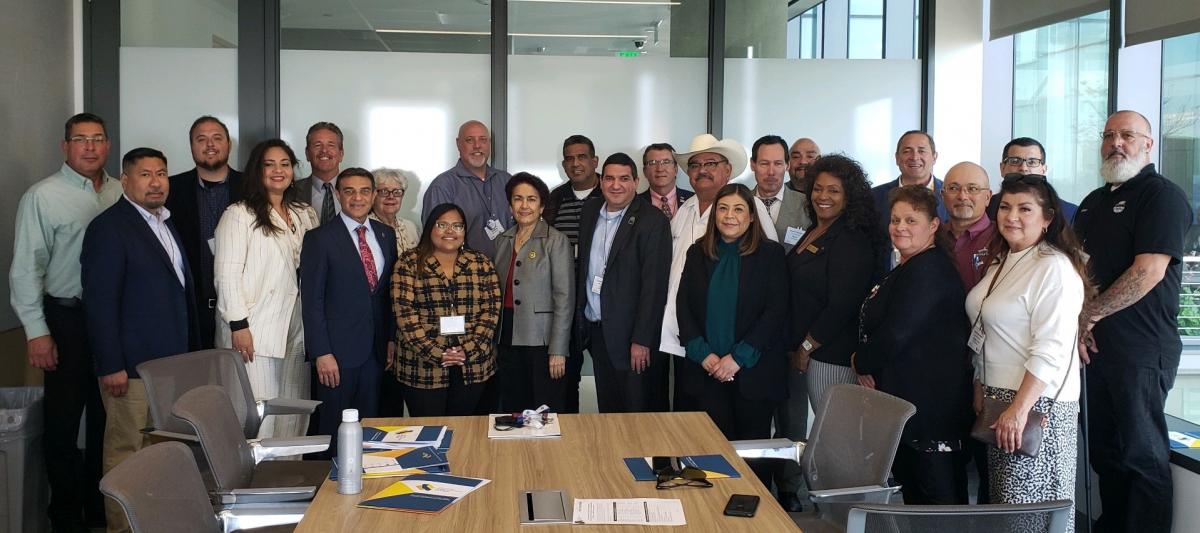 The power of this advocacy was on full display during the City Leaders Summit in April. Hundreds of city officials came to Sacramento to meet directly with lawmakers on the most important issues impacting cities today: affordable housing, homelessness, public safety, and fiscal sustainability.
It was during a meeting between the Orange County Division and Asm. Sharon Quirk-Silva that she agreed to champion Cal Cities' budget ask. Thanks to her and you, one-fourth of the Legislature endorsed our call for ongoing funding for affordable housing and homelessness.
Our strong, unified engagement efforts also paid off at the federal level. When powerful voices in Congress rose against us and tried to claw back our American Rescue Plan dollars, Cal Cities remained steadfast and ramped up efforts to amplify the value of this federal relief.
Several California city officials and I flew to Washington, D.C., to speak directly with California lawmakers and administration officials to highlight how this funding is a lifeline for our communities. The American Rescue Plan enabled cities to protect the public health and safety of millions of Californians and pulled our cities back from the brink of economic collapse.
Our vigilance paid off. Those federal relief dollars are safe for now. But this is an important reminder of the value of strong relationships and robust advocacy with federal lawmakers.
However, our advocacy is most effective when local leaders from every city are at the table, helping to move our agenda forward.
California is a state rich with diversity, shared goals, and experiences. Throughout my term, I met with city officials in their communities, for division events, caucus events, and policy meetings. During these meetings, I heard firsthand from local leaders about the issues affecting them and shared how officials can get involved in Cal Cities.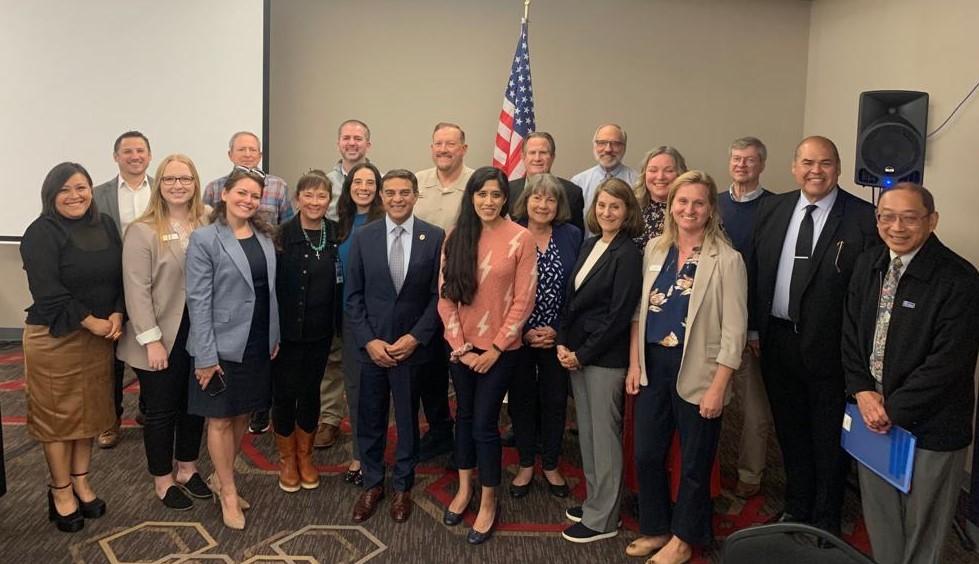 I also spent a lot of time strengthening our relationships with Cal Cities Partners. As the fourth largest economy in the world, our cities work with local businesses, nonprofits, and multinational corporations. Cal Cities Partners support the work of cities and bring a valued voice to conversations around city issues, and a successful relationship is key to furthering those efforts. During my term, I recruited new Cal Cities Partners, engaged with existing Partners to increase their sponsorship levels, and met with business leaders at Cal Cities events to reinforce our strong collaborations.
Cal Cities is the oldest municipal organization in the state. Our enduring success lies in the fact that we are constantly evolving to meet the changing needs of our cities and the growing diversity of our residents. I can guarantee you that 125 years ago, I would not be your Cal Cities President.
While traveling I witnessed the power of our vast Cal Cities family. We are all different and unique. But at our core, we care about the same things: the well-being of our residents, preventing and reducing homelessness, the safety of our neighborhoods, booming local economies, paved roads, reliable transportation, and thriving parks and libraries.
Like any family, we may have our disagreements, but it's the commonality of our interests and our passion for bettering the lives of Californians that bring us together and make us so powerful as an organization.
And when we look to the future, I'm confident that Cal Cities will continue to be an effective, unified, nimble voice for all cities and towns throughout California.
It's been an honor to serve as your Cal Cities President. I want to thank my fellow officers, Board members, and the outstanding Cal Cities staff. I also want to thank you, the city officials of California. Thank you for your service to your residents and Cal Cities, and for the opportunity to lead this dynamic organization. Together, we are creating a better future for all Californians.