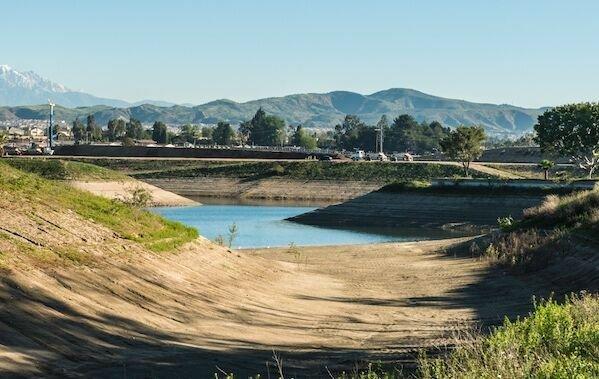 Seeking Sustainability for California Groundwater
​Mark W. Cowin is director of the California Department of Water Resources and can be reached at Mark.Cowin@water.ca.gov.
---
After decades of debate, in 2015 California lawmakers imposed far-reaching new laws to bring the state's critically important groundwater basins into a sustainable regimen of pumping and recharge. This change in water management — the most important in a generation — promises a profound payoff.
Groundwater helps make California the richest agricultural producer in the nation, and it serves as the savings account that cities and farmers tap during inevitable drought. Groundwater on average makes up about a third of California's water supply, and without it the state could not fuel its nearly $2 trillion annual economy. Reliance on groundwater will continue to increase as our population grows, climate change shrinks the Sierra Nevada snowpack and restrictions tighten on surface water supplies.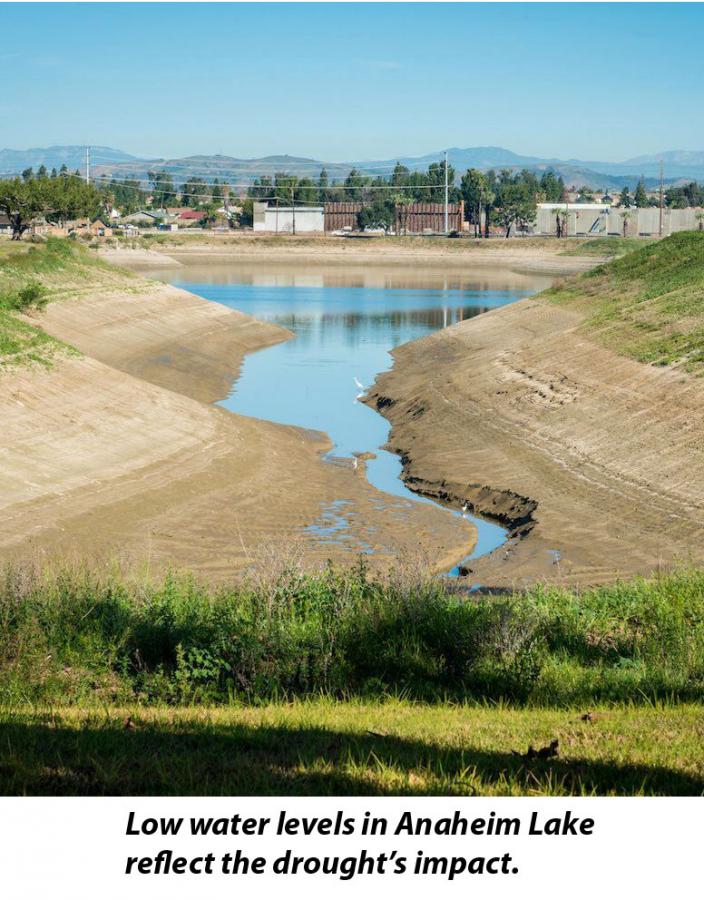 The Cost of the Drought
The four-year drought gripping California already has cost the state's farm industry $1.5 billion in direct losses, according to the University of California, Davis, with more than 400,000 acres fallowed. The idled acreage and losses would be far more severe if farmers could not depend on groundwater to make up for cutbacks to other supplies.
In California, we have formally managed surface water supplies for a century. But the other half of that equation — groundwater — has been left largely to landowners to pump without restraint. In some parts of California, groundwater has been pumped at destructively high levels. The San Joaquin Valley, one of the largest expanses of irrigated agriculture in the world, has been especially prone to overdraft and subsidence (the sinking of land elevations), which can permanently eliminate aquifer storage capacity and damage roads, canals and other infrastructure. As California endured a third year of drought in 2014, the importance of groundwater and the need for better management became painfully clear to policy leaders and lawmakers.
Groundwater levels in 2014 reached all-time historical lows in nearly all areas of the state, most notably in the South San Joaquin Valley. Subsidence also afflicted that part of the state, as well as the South Coast, the Central Coast, the Sacramento Valley, and the Coachella and Antelope valleys.
Sustainable Groundwater Management Act Gives New Authority to Local Agencies
Until 2014, progress toward more sustainable groundwater management in California had moved incrementally and primarily involved improved data collection about pumping and aquifer levels. In the summer of 2014, when hundreds of thousands of acres of California farmland were fallowed for lack of water and rural residents were struggling with dry wells, Governor Jerry Brown's administration worked with the California Legislature to craft a package of three bills, called the Sustainable Groundwater Management Act, to establish a new structure for managing California's groundwater.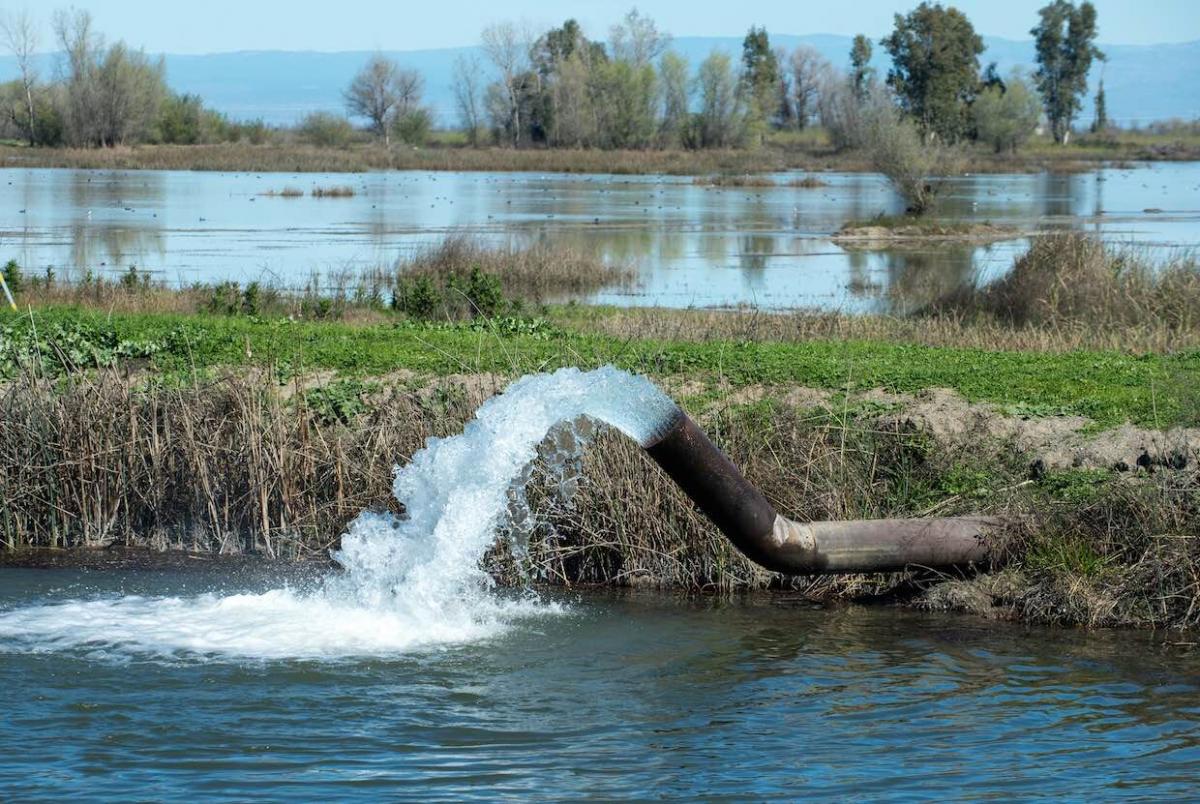 The governor strongly believes that groundwater is best managed at the local level. The new laws are crafted so that the state's primary role is to provide guidance and technical support on how to plan for a more sustainable future and to step in on an interim basis when — but only when — local agencies fail to exercise their responsibilities as set forth in the legislation.
The California Department of Water Resources and the State Water Resources Control Board, the two agencies primarily charged with implementing the laws, recognize that every groundwater basin is different and that solutions must be tailored to the basin and its users. The Department of Water Resources is ready to provide assistance, and the water bond passed by California voters in November 2014 includes $100 million for local and regional groundwater planning and projects.
Under the new laws, local water districts must organize and create groundwater sustainability agencies. Those agencies must draft plans to manage any basin identified by the state as medium or high priority, meaning they are subject to conditions of critical overdraft.
These laws give new authority to local agencies to restrict pumping if necessary to bring chronically overdrafted basins into balance.
Some farm groups opposed the laws, arguing that they would create a new regulatory bureaucracy and limit the access to groundwater of farmers who had not contributed to overdraft problems. Some local leaders fear the state will be anxious to exert control of local groundwater basins. But state agencies understand that our best chance of achieving sustainable, dependable groundwater supplies throughout California is for each basin to be managed successfully at the local level.
Furthermore, the new laws address a real and serious threat to California's economy, particularly its $43 billion-a-year agricultural industry: Unsustainable water supplies.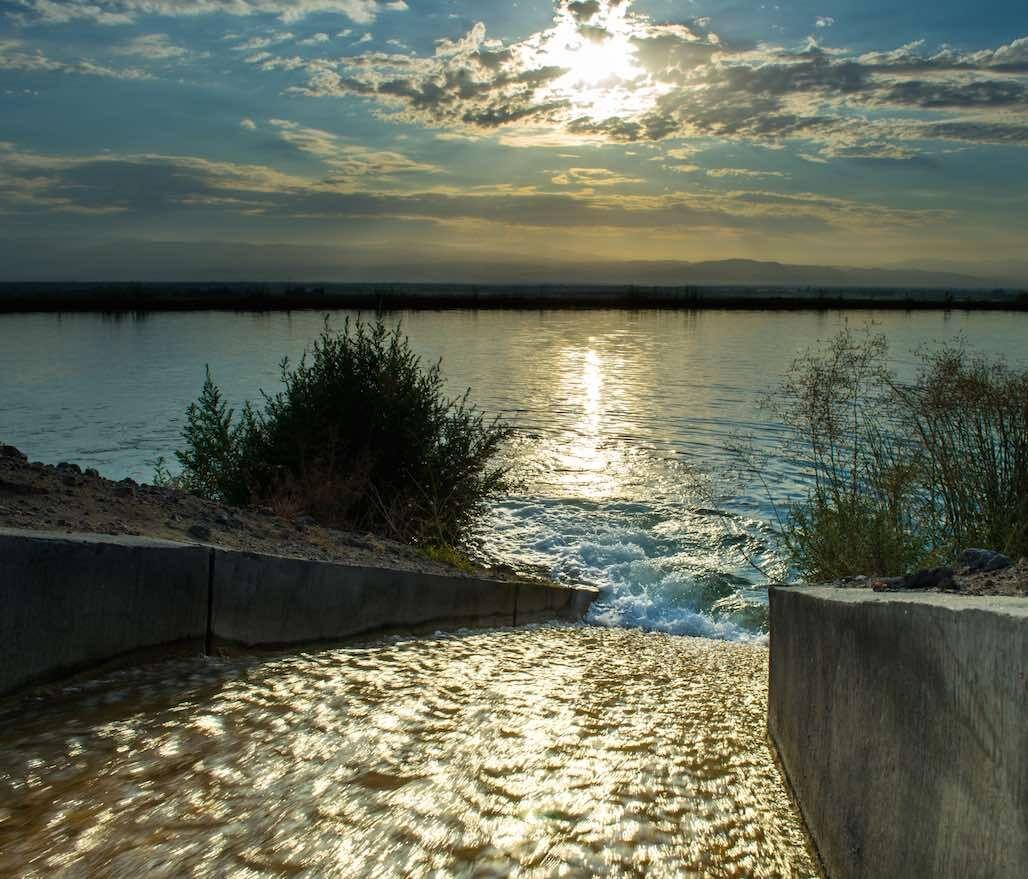 These new laws are about much more than groundwater. As we consider what it will take to manage our groundwater sustainably, Californians finally will have to acknowledge how groundwater is connected to all other water resources and uses. These new groundwater laws will force a more realistic dialogue and more serious consideration of the other investments we need, such as new storage projects that in wet years capture more water that can be used to gradually recharge our aquifers.
Water Action Plan Looks to the Future
The governor's five-year California Water Action Plan (http://resources.ca.gov/california_water_action_plan), released in January 2014, describes this broader view of what California needs to meet the demands of the future. Sustainable management of groundwater is an essential pillar of the plan, which spells out challenges and the decisive actions needed now to put the Golden State on the path to more sustainable water resources. Ten broad tenets support the plan and include:
Making conservation a way of life;
Ensuring that each region does all it can to put its water resources to efficient use;
Protecting and restoring important ecosystems; and
Expanding water storage capacity.
It's time we changed the behavior of individuals spending more and more to sink their wells deeper and deeper — to the brink of becoming too expensive to operate — and instead consider how we as a society can make the needed investments to stabilize groundwater levels.
The payoff, especially for our children and grandchildren, could be immense. If we can manage our groundwater so that it is available for future generations while we balance the more immediate needs of our economy and environment, we will be in a much better position to cope with drought, climate change and growing demand.
---
All photo credits: Courtesy of California Department of Water Resources
---
This article appears in the July 2015 issue of Western City
Did you like what you read here? Subscribe to Western City
---