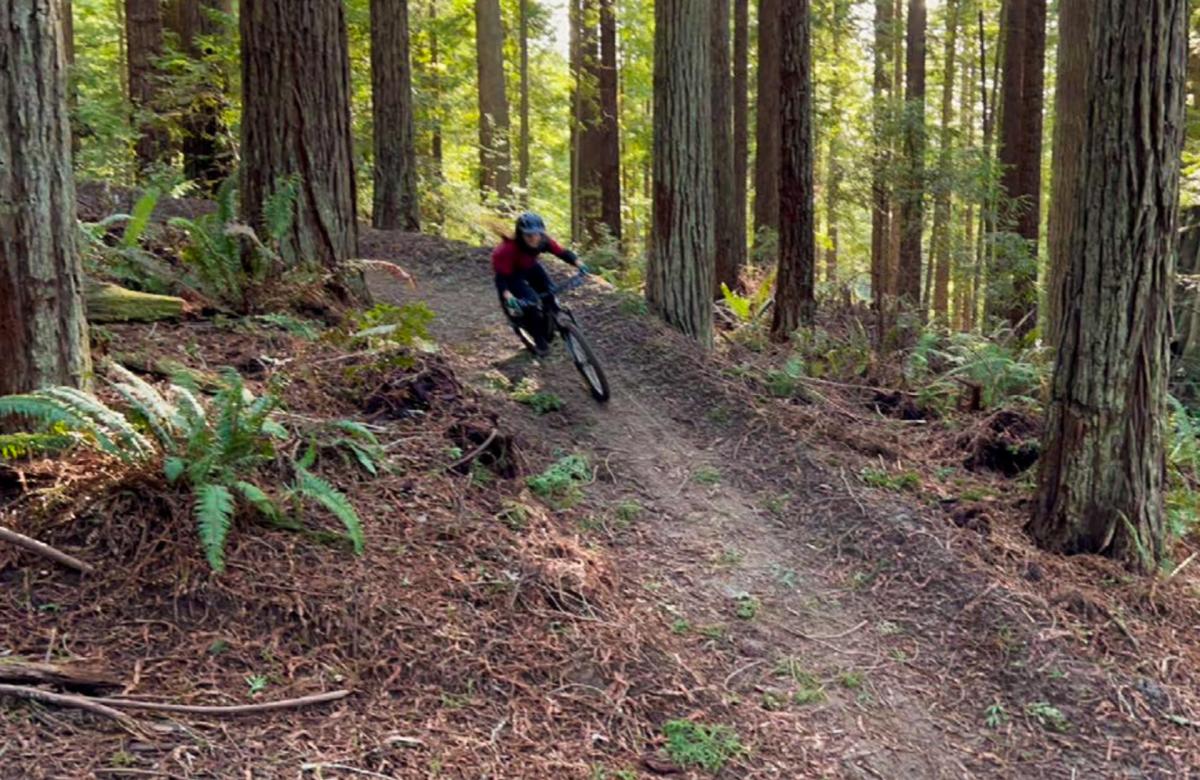 Smaller cities charting a path to carbon neutrality
Nikita Sinha is a program manager for Institute for Local Government and can be reached at nsinha@ca-ilg.org.
---
Every year, cities experience more severe impacts from climate change — from wildfires and droughts to extreme precipitation. Communities across California are facing a future in which even greater disasters will threaten their health, safety, and opportunity to thrive.
Lawmakers are responding to the crisis with tougher laws. Passed in 2022, AB 1279 (Muratsuchi) requires the state to reach carbon neutrality by no later than 2045. This means that the amount of greenhouse gas emissions must equal the amount removed from the atmosphere. The California Air Resource Board (CARB) last year released a plan mapping out a path toward this ambitious goal. But with just over a decade remaining in the state's timeline, there is still a lot of work ahead.
Fortunately, many cities are ahead of the game. Nearly 100 cities in California have already adopted a climate action plan. These plans allow cities to chart their own path to climate neutrality, accounting for their community's vision for the future coupled with their unique geographic and financial realities. Some cities are even aiming for carbon neutrality earlier than 2045.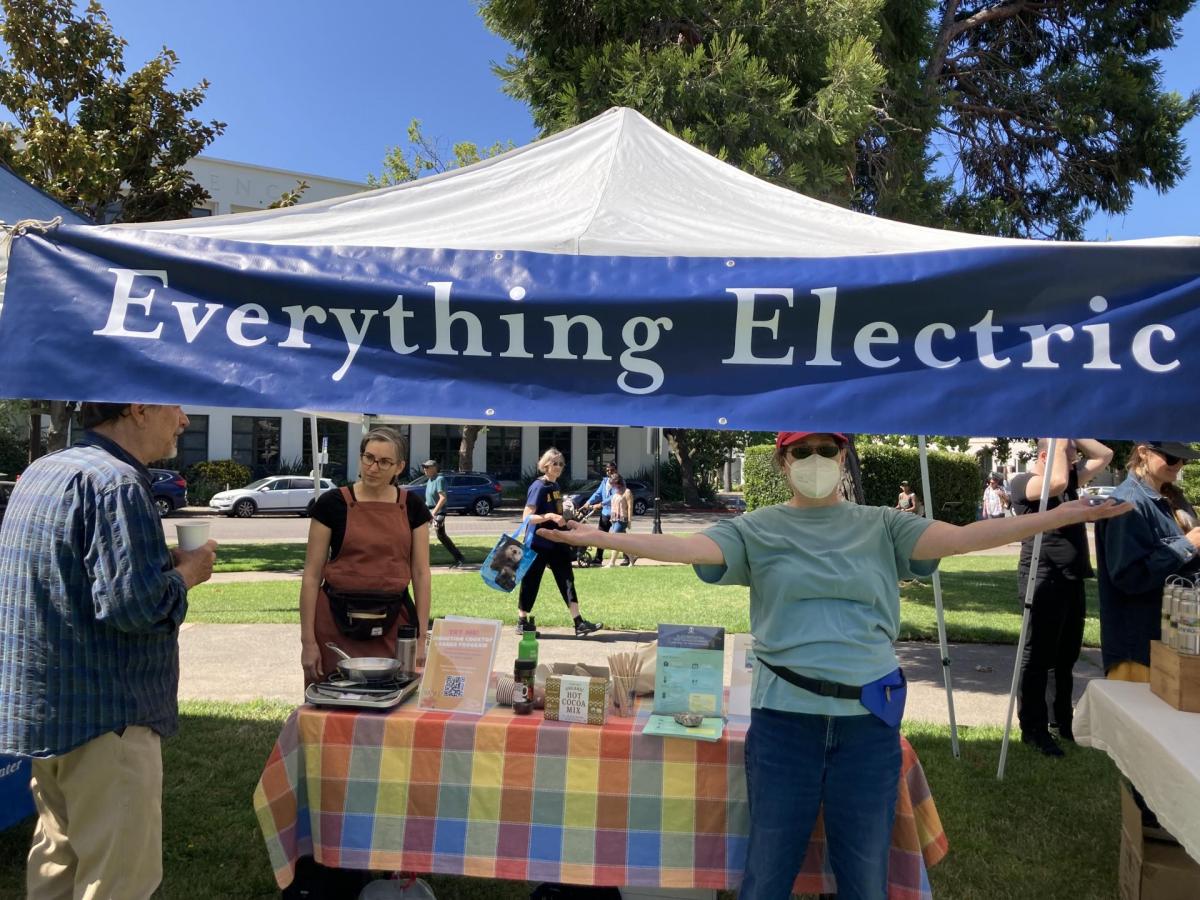 Building electrification
Approximately 25% of California's greenhouse gas emissions come from commercial and residential buildings. To address this, many cities have adopted reach codes, local laws that require buildings to go beyond the efficiency levels mandated by the California Energy Code.
In 2020, Berkeley became the first city in the country to ban the use of natural gas in new buildings. The ordinance has since been tied up in a lawsuit from the California Restaurant Association, which represents restaurant owners worried that banning natural gas stoves could have negative impacts on their businesses.
The city of Monterey is among the many cities waiting for the Berkeley lawsuit to be resolved since it will set a precedent for building electrification ordinances. However, the city is not idly waiting. It has used incentives, rebates, and technical assistance programs to encourage electrification. When the city puts out a request for proposals, it includes preferred building standards and prioritizes proposals that meet the optional standards.
"When we say, 'Let's at least try this first,' we signal to the public, builders, and businesses that we're moving in this direction," said Ted Terrasas, the city's sustainability manager. "We can get feedback from builders without having to stop a project, and we can show that it's not cost prohibitive to get the outcomes we want."
Clean transportation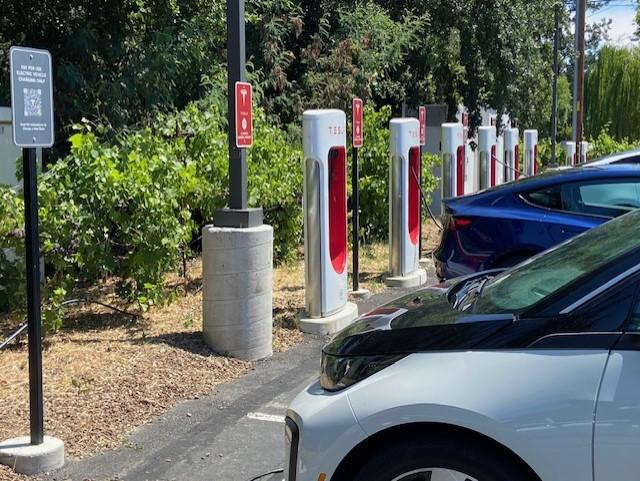 Half of the state's greenhouse gas emissions come from transportation, making it the largest source of emissions. Cities have a suite of options to encourage clean transportation, including public transit, safe walking and biking infrastructure, and electric vehicle (EV) chargers.
With a population of just over 10,000, the city of Sonoma is one of the smallest communities to commit to carbon neutrality by 2030. But as a more remote city, it also has few public transportation options. Instead, the city is focusing on electrifying its municipal vehicle fleet and expanding public access to EV chargers.
Unfortunately, Sonoma encountered an obstacle when old EV chargers — installed over a decade ago — could not be serviced due to outdated technology. To keep up with evolving technology, the city began leasing EV chargers and vehicles from a charging infrastructure vendor.
This will help Sonoma meet another looming deadline: CARB's recently approved Advanced Clean Fleets regulation requires cities to transition medium and heavy-duty vehicles, like buses and trucks, to electric vehicles starting in 2024. For Sonoma, leasing EV chargers gives it the flexibility to upgrade as new technology comes online and navigate new regulations.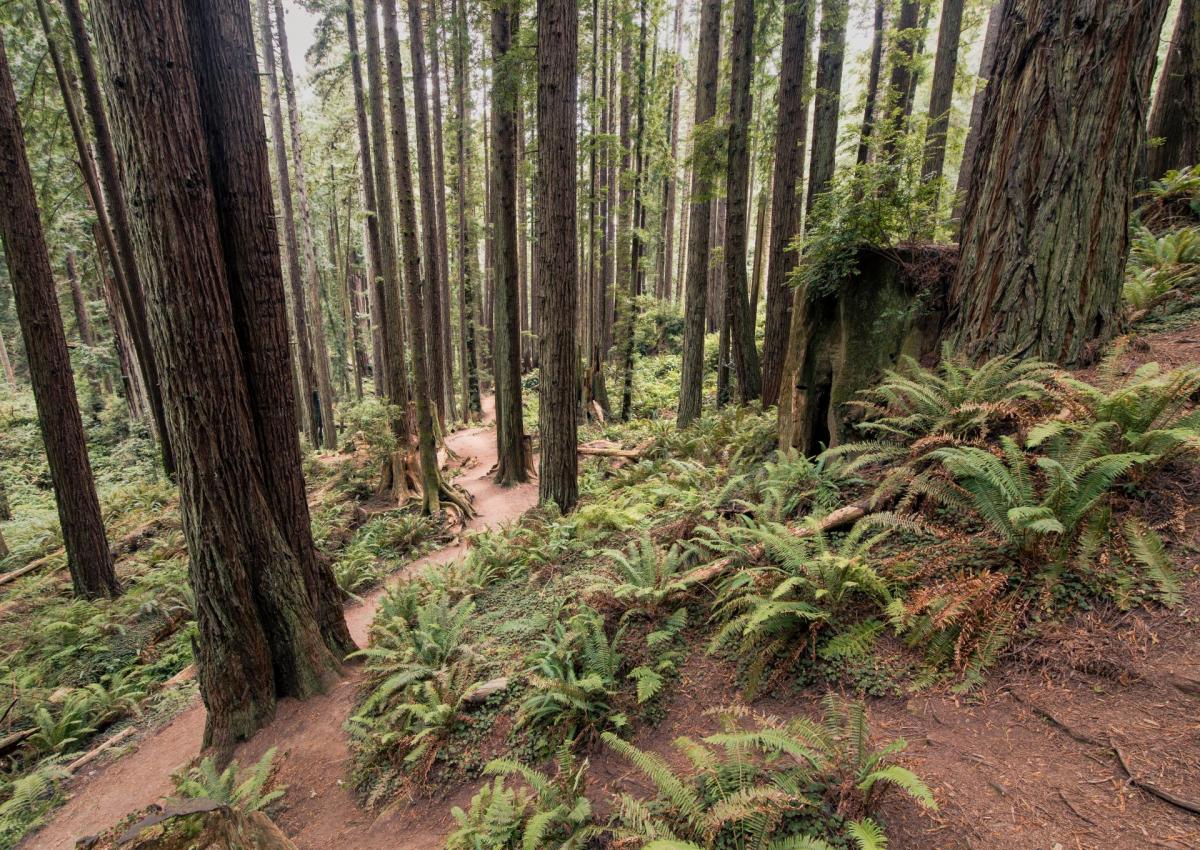 Carbon sequestration
Greenhouse gas emissions in California will likely be drastically reduced, but not eliminated by 2045. The state will need to make up the difference with carbon sequestration, the process of capturing and storing carbon.
Since the 1950s, Arcata has preserved and managed the Arcata Community Forest — 700 acres of forest land originally purchased to protect the city's drinking water quality. The forest has since become a way for Arcata to meet multiple goals: provide access to nature, promote outdoor recreation, protect the city from wildfires, and now, sequester carbon.
Carbon sequestration can be an attractive strategy for rural communities as it helps them meet both environmental and economic goals. Currently, members of the public can purchase verified carbon offsets from three areas of the forest.
A carbon offset is a certificate representing a reduction in greenhouse gas emissions. This allows an individual or a business to invest in a carbon sequestration project to compensate for their greenhouse gas production. Arcata sells carbon offsets for $18 per metric ton of carbon, providing another source of income through the city's natural lands.
"Access to natural lands and tourism are a big part of the city's identity and economic strategy," said Emily Sinkhorn, the Arcata director of environmental services. "Carbon sequestration from the community forest benefits the state's goals and also helps Arcata meet community priorities and economic goals."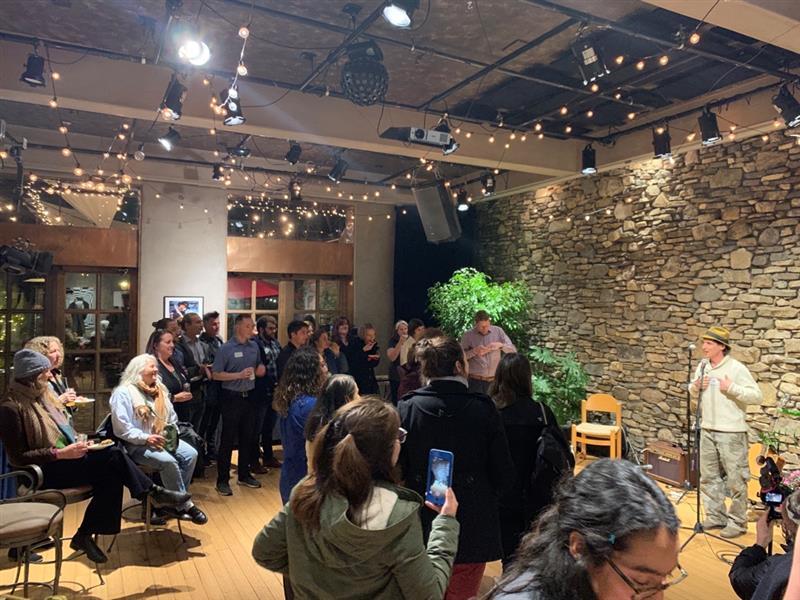 Making the most of regional partnerships
Cities cannot reach carbon neutrality alone. Many are still managing staffing and budget shortfall challenges. Resources are limited, electrification and other climate action projects are often funded by competitive grants, and the regulatory and legislative landscape is always changing. Smaller cities often take on sustainability projects without the funding needed to hire specialized staff.
When the 2017 Tubbs Fire devastated its neighbor, Santa Rosa, Sonoma felt the urgency and threat posed by climate change. With the help of the Regional Climate Protection Authority, a climate action agency, the city adopted a climate emergency resolution and set a target date for carbon neutrality. The city also partnered with the Bay Area Regional Energy Network (BayREN) and PG&E to create a more resilient future. Sonoma first reached out to BayREN for help reaching net zero for municipal buildings and has since worked with PG&E for technical assistance and financial support to implement energy-saving projects.
"The challenge of a very small city like ours is the lack of technical expertise in some of these areas," Sonoma Sustainability Coordinator Travis Wagner said. "We couldn't do this important work without regional technical assistance resources."
Smaller communities — which often have a lower population density and fewer opportunities for investment and public-private partnerships — face extra challenges when striving for carbon neutrality. Like Sonoma, Arcata navigated these challenges through regional partnerships, proactive community engagement, and a strong elected leadership that understands and acts on community priorities. For example, with funding from the Redwood Coast Energy Authority, Arcata is converting its community center to clean energy, setting the example for future retrofit projects.
Monterey also leaned into the regional approach by working with neighbors in five counties to establish Central Coast Community Energy (CCCE). The goal is to provide green jobs and energy — generated locally — and create a springboard for future regional sustainability programs. The city participated in a multiyear process to hash out CCCE's funding and governance structure and is now reaping the benefits of being a part of a larger collaboration, including financial incentives for building and vehicle electrification and a regional network that shares best practices.
"Climate change in Monterey will not just stay here," Terrasas said. "We all thought not just about what was best for our agencies, but about the good of the whole. That type of thinking got us across the finish line."
Sustainability is a key pillar of the Institute for Local Government (ILG). ILG offers technical assistance and guidance and celebrates cities that make their communities more sustainable and resilient through the Beacon Program.