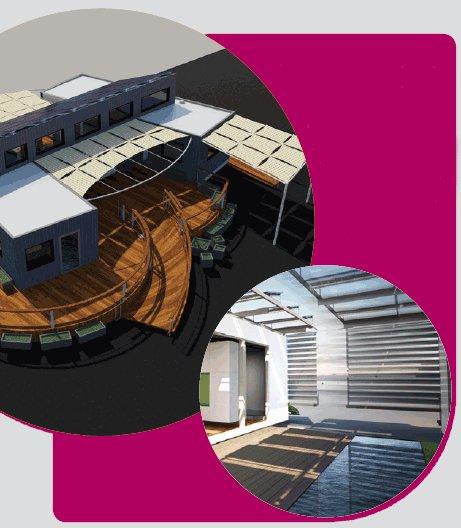 Solar Decathlon Features Innovation, Municipal Day and More
Marcus Ginnaty is public information officer for the Orange County Great Park Corporation and can be reached at MGinnaty@ci.irvine.ca.us.
---
The U.S. Department of Energy Solar Decathlon, an international competition of solar-powered, energy-efficient homes designed by teams of college students, is coming to Southern California.
About 800 students from 20 collegiate teams compete to design, build and operate the most energy-efficient, affordable and attractive solar house. The houses are built on-site and open to the public. The college students competing in the Solar Decathlon comprise aspiring engineers, architects, clean-energy entrepreneurs, urban planners and homebuilders. The teams also provide inspiration for youth interested in pursuing similar career paths.
The Solar Decathlon 2013 will be held in conjunction with the first-ever XPO, an exposition focusing on clean, renewable and efficient energy, for eight days over two weekends. This free event will be open from 11:00 a.m. to 7:00 p.m. Thursday, Oct. 3 through Sunday, Oct. 6 and Thursday, Oct. 10 through Sunday, Oct. 13 at the Orange County Great Park in Irvine.
Municipal Day Focuses on Local Government
Local government leaders and staff throughout California are invited to participate in Municipal Day at the Solar Decathlon and XPO on Friday, Oct. 4. Municipal Day will offer a series of workshops and panels on topics related to energy efficiency and sustainability. In addition, the event will provide a unique mix of networking opportunities with federal, state and local government officials in a setting focused on energy-efficient technologies.
"This is a rare opportunity to be part of an international event that can provide everybody with exposure to solar technology and alternative energy options and ideas," says Irvine Mayor Steven Choi, who will welcome the competing teams when the Solar Decathlon opens Oct. 3.
The Solar Decathlon was first held in 2002 and subsequently in 2005, 2007, 2009 and 2011 in Washington, D.C. The event's 2013 venue in California is the first outside the nation's capital.
Optimizing Energy Efficiency
This year's teams come from colleges as far away as the Czech Republic. Four teams from California are competing, representing Stanford University, the University of Southern California, Santa Clara University and a combined group from the Southern California Institute of Architecture and the California Institute of Technology.
The student teams spend almost two years designing and building their houses and preparing for the decathlon. The competition places demands on the buildings' energy systems to maintain the house within a certain temperature range, provide lighting, run appliances and much more. The houses generate energy with solar photovoltaic systems that produce electricity and with solar thermal systems that heat and cool the space and heat water as well.
The solar homes designed and built by the competing teams showcase a variety of approaches and new ideas on how to increase energy efficiency. The features and products used in the competing houses are available now and can be used in both public facilities and private homes.
Visitors to the XPO will have an opportunity to see a broad spectrum of energy-efficient technologies and products. The XPO offers items of interest for people of all ages as well as hands-on activities for children.
For more information on Solar Decathlon 2013 and XPO visit www.solardecathlon.gov and www.the-xpo.org.
---
This article appears in the August 2013 issue of Western City
Did you like what you read here? Subscribe to Western City
---