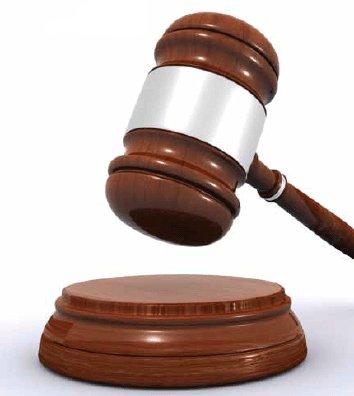 Strategies for Curtailing Frivolous Lawsuits
Martin Kosla is an attorney at Burke, Williams & Sorensen, LLP, and can be reached at mkosla@bwslaw.com.
---
State and local governments can be targets for individuals who file "do-it-yourself" lawsuits and represent themselves in court. Also known as vexatious litigants, these individuals range from opportunistic citizens to inmates in county jails and state prisons. Lawsuits filed by self-represented litigants often have no merit and are dismissed before they reach trial — but not before a city or county has spent thousands of dollars on legal fees.
Case Example No. 1
Consider this scenario: Police officers from a California city respond to a domestic disturbance call at a rental property that a mother is renting to her daughter. The situation is resolved without any arrests. However, the mother later sues the city in federal court claiming that the city violated her civil rights. The mother also alleges that the city participated in a conspiracy against her, which included the execution of a fraudulent grant deed to one of the mother's family members. She seeks damages in the amount of $100 million and punitive damages in the amount of $500 million. Sounds like an expensive lawsuit, right?
Not exactly. The city attorney suspects the mother's claims are frivolous and that she is vexatious. His doubts disappear when he attends the first hearing; in the court hallway he sees her putting on a neck brace and then hobbling into the courtroom on crutches that she carried to the court in her arms. Earlier the city attorney followed his instincts and, through some quick research, discovered that the mother was declared a vexatious litigant in another federal court. At the hearing, he argues that the mother cannot proceed with her lawsuit because she is a vexatious litigant.
This example is based on an actual incident and illustrates that excessive, frivolous lawsuits can be dealt with swiftly and efficiently by implementing some simple strategies and using the law that deals with vexatious litigants.
California's Vexatious Litigant Law
In California, it is possible to have a self-represented litigant declared as vexatious if he or she has:
Lost at least five self-represented lawsuits in the preceding seven years;
Sued the same defendant for the same cause of action or claim after losing a lawsuit;
Repeatedly filed meritless motions or conducted unnecessary discovery in any lawsuit; or
Previously been declared a vexatious litigant for similar reasons.1
For the purposes of this law, lawsuits are not limited to state court civil actions but also include proceedings brought in federal court.2
Once a court declares that a self-represented litigant is vexatious, the person's name is entered on the vexatious litigant list. The Judicial Council maintains the list and circulates it to all the state courts.
When the self-represented litigant is "blacklisted," there are several potential remedies available to the city or county. For example, the government entity can ask the court to order the plaintiff to post a bond before he or she continues with the lawsuit.3 If the plaintiff fails to do so, the lawsuit will be dismissed.4 A self-represented litigant may well be discouraged from pursuing a frivolous lawsuit if he or she has to put up a $100,000 bond before proceeding.
Because the vexatious litigant list is publicly available, local and state governments should routinely check the list and cross-reference it with any newly served complaints to determine whether the plaintiff has already been deemed vexatious.
Federal Case Law
Remedies for curtailing frivolous lawsuits are also available to cities and counties in federal court. For example, the federal courts have recognized that they have the inherent power to enter pre-filing orders against vexatious litigants.5 However, before entering any pre-filing order, a federal court must allow the litigant due process, such as notice and the opportunity to be heard.6
Case Example No. 2
Consider another scenario: A state prison inmate asks the prison staff to allow him and 11 other members of an offshoot Islamic group to celebrate Ramadan in the prison chapel in a month other than the one traditionally observed by Muslims. The prison officials agree to this request and schedule a special religious program in the prison chapel. A week later the prison officials cancel the religious program. The inmate sues the prison staff in federal court for violating his First Amendment rights. Sounds like a legitimate lawsuit that will be expensive, right?
Not so. The attorney representing the prison staff does some quick investigative work and finds that the religious program was cancelled simply because the religious group, including the inmate, failed to attend and participate in the program. The attorney now suspects that this inmate is vexatious and litigious. He reviews the court docket and finds the inmate has 41 active federal lawsuits. The attorney also finds that the inmate has already had 17 of his lawsuits dismissed as frivolous, including a recent lawsuit against the United States for events that took place prior to the Civil War. The attorney promptly requests that the court revoke the inmate's in forma pauperis (IFP) status, which has enabled the inmate to pursue his claims without paying court filing fees.
This example is also based on an actual incident. It demonstrates that government entities have access to simple solutions that specifically apply to inmates and prisoners.
Remedies for Vexatious Prisoners
A federal court may revoke a prisoner's IFP status if there are at least three "strikes" against him. "Strikes" are prior cases or appeals brought by the litigant while he was a prisoner that were dismissed on the grounds that they were frivolous, malicious or failed to state a claim.7 Federal courts may consider and accept orders from any state or federal court of the United States when counting the "strikes" of prisoner plaintiffs.8 A federal court may also take judicial notice of proceedings in other courts, both within and outside the federal system.9
When a federal court revokes an inmate's IFP status, the court may dismiss the entire complaint without prejudice.10 Alternatively the court may require the inmate to pay the entire filing fee before proceeding with his lawsuit.
Collecting and Retaining Information on Vexatious Litigants
Cities and counties should collect and retain information on "frequent flyer" litigants in order to take advantage of these strategies and solutions. Court dockets should also be searched for the litigant's name once a lawsuit is filed against a city or county. Such information allows the government entity to immediately ask the court to declare the litigant vexatious. This can bring a frivolous lawsuit to a quick end, long before thousands of dollars of public money are wasted.
---
Footnotes:
[1] California Code of Civil Procedure, § 391(b).
[2] Id., § 391(a).
[3] Id., § 391.1-3.
[4] Id., § 391-4.
[5] Molski v. Evergreen Dynasty Corp., 500 F.3d 1047, 1057 (9th Cir.2007) citing 28 U.S.C. § 1651(a)).
[6] Id.
[7] 28 U.S.C. § 1915(g); see also, Day v. Maynard, 200 F.3d 665, 667 (10th Cir. 1999).
[8] 28 U.S.C. § 1915(g).
[9] Bias v. Moynihan, 508 F.3d 1212, 1225 (9th Cir. 2007); see also, Young v. U.S., 88 Fed. C1. 283, 287 (2009).
[10] See, Dupree v. Palmer, F.3d 1234, 1236 (11th Cir. 2002).
---
About Legal Notes
This column is provided as general information and not as legal advice. The law is constantly evolving, and attorneys can and do disagree about what the law requires. Local agencies interested in determining how the law applies in a particular situation should consult their local agency attorneys.
---
This article appears in the April 2012 issue of Western City
Did you like what you read here? Subscribe to Western City
---