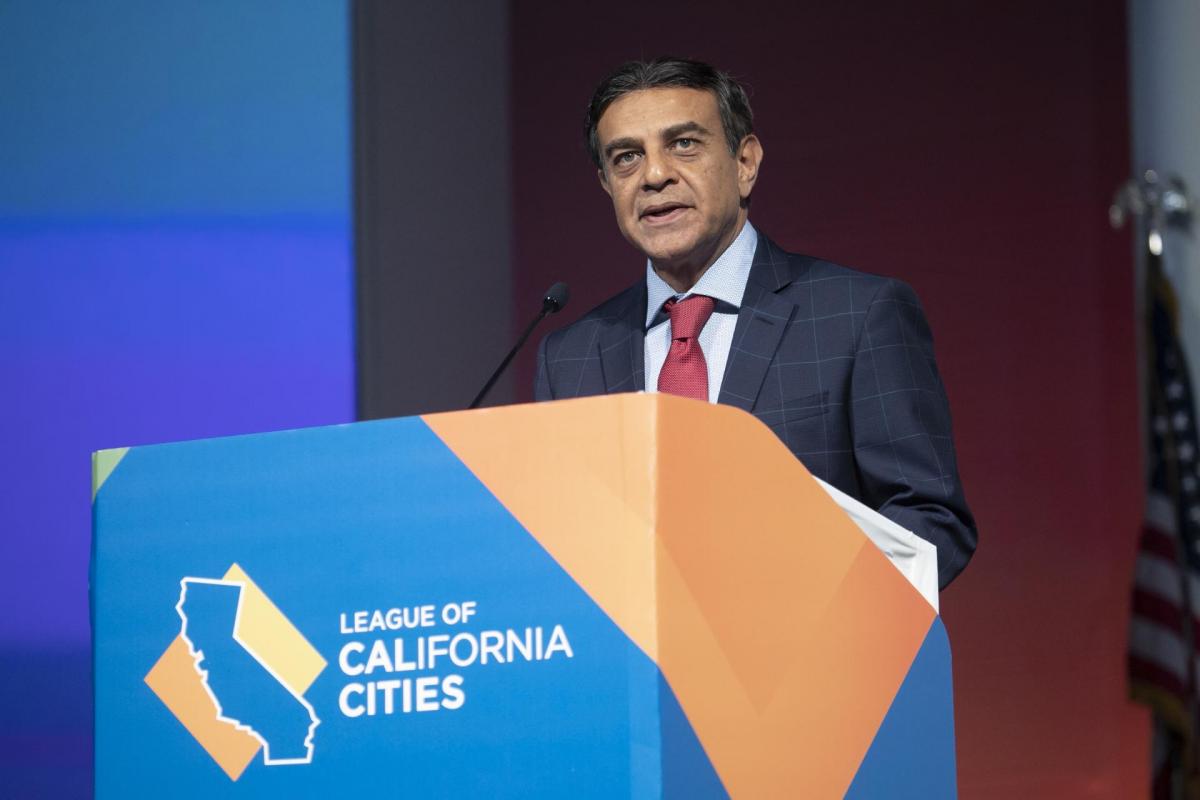 Strong relationships and high-quality education propel our member-driven advocacy
It was wonderful to see more than 2,000 city officials from every corner of the state gather in Long Beach last month for the 2022 League of California Cities Annual Conference and Expo.
The conference was a chance for us to reconnect, share ideas, and learn from each other. During the conference, I was also sworn in as your 2022-2023 Cal Cities President. This is my first "President's Message," and I'm grateful for the opportunity to share my thoughts about our work in the coming year to create a better future for all Californians.
My journey to local government and Cal Cities began in Pakistan, where I was born and raised. I immigrated to the United States in 1999, and my family settled in the city of Artesia. My first job was at an electronics store, where I made $4.25 an hour.
The city welcomed me with open arms, and within this community I found my new home. I put myself through financial school and rose through the ranks to eventually become Vice President at American Express Financial Services.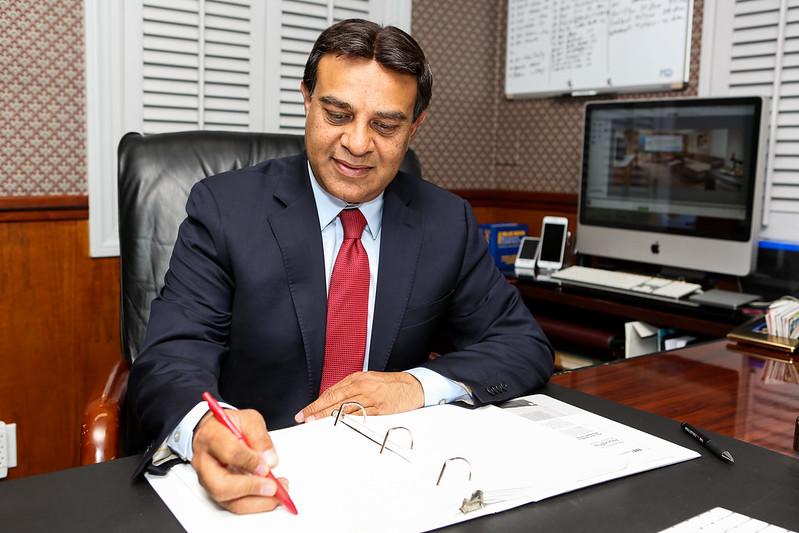 In 2013, the city was experiencing financial troubles, and I believed I could help, so I decided to run for city council. Artesia gave me the opportunity to live the American Dream, and I jumped at the chance to use my financial expertise to give back to the city.
I have been actively involved with Cal Cities since I was first elected. I served on the Public Safety Policy Committee for several years. I have also served on the Asian Pacific Islander Diversity Caucus board, held several leadership roles within the Mayors and Council Members Department, and am a graduate of the Torch Program. In 2017, I was elected to the Cal Cities Board of Directors.
I have benefitted personally and professionally from my involvement in Cal Cities throughout my nine years in public service, and I'm excited to give back as your President.
Cal Cities has made me a better leader. I have formed valuable relationships and connections across the organization and have learned so much from the colleagues and staff I have met. I have also learned that by working together through Cal Cities, all our cities are stronger, and our advocacy is even more effective.
The importance of working with a unified voice is magnified as we approach the end of 2022. We are entering a new era at the Capitol. The November election includes 35 open seats in the state Legislature. It is critical that these new legislators know who we are and understand how strong cities — with the power to make decisions for their communities — are good for the state of California.
As your President, I'll be spending time in the state Capitol building relationships with new legislators to advance Cal Cities' legislative priorities and uphold local control.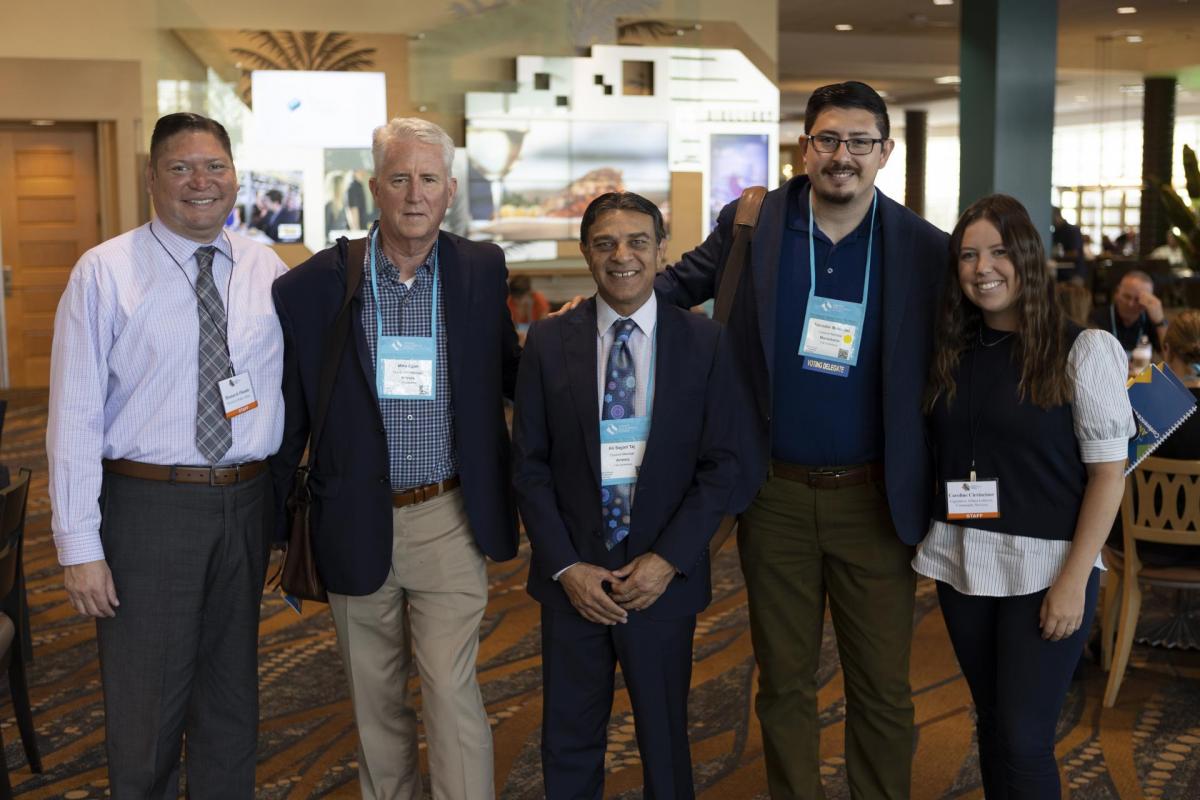 I promise to work with state leaders to advance our shared goals to move California forward and improve the quality of life for all residents. Cities will continue to be heard loud and clear in the Capitol.
However, I cannot and will not do this alone. City leaders are the lifeblood of this organization, and our advocacy is most effective when local officials from every city are at the table, helping move our agenda forward.
Cal Cities currently has 479 cities as members. This is the highest number of members since 2008. But I believe we can do even better. I have already reached out to the three nonmember cities about the value of Cal Cities and how it will benefit their cities, their local leaders, and the residents they serve.
These conversations have been invigorating and a reminder of the immense value that each city adds to our organization. I'm proud to report that one city has already committed to rejoining. When I stand before you next year at the end of my term, I hope to share that every single city is a Cal Cities member.
Finally, I am calling on each and every one of you to join me in inspiring every city leader, especially those who may be new to Cal Cities, to get involved and engaged.
Cal Cities is an incredible resource for California cities. Our effective advocacy, combined with our high-quality education and trainings, bring enormous value to our cities and their residents.
Just as our cities are stronger when our residents are engaged, our advocacy and programs at Cal Cities are more effective when all our city officials are engaged.
This is such an important priority to me. Don't be surprised if you see me throughout the year at a division, department, or caucus meeting.
City leaders are the driving force of this great organization, and I am honored to serve as your President this year. Together, we will move forward in our work to create a better future for all Californians.