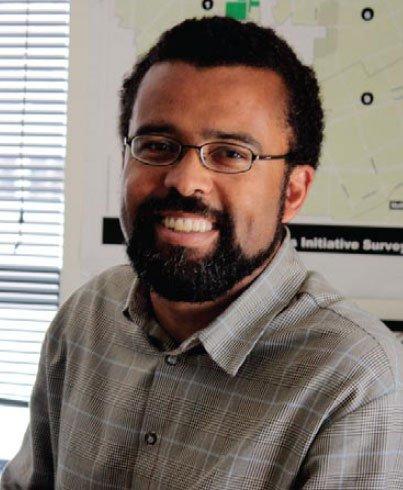 Symposium Focuses On Creating Healthier Neighborhoods
How neighborhoods are planned and built has a profound influence on public heath.
Local officials are discovering that the link between health and the built environment presents both challenges and opportunities:
More than half (53 percent) of Californians fail to meet recommended guidelines for physical activity. Better community planning and design can help make walking, biking and other forms of physical activity a regular part of daily life for residents of all ages and backgrounds. For example, locating parks within walking distance increases the likelihood that people will exercise by 25 percent.
Californians on average have four times more fast-food restaurants than grocery or produce stores in their neighborhoods. Communities that increase access to healthier foods enjoy lower rates of obesity, diabetes, heart disease and other serious nutrition-related health conditions, according to several scientific studies.
While unhealthy environments affect everyone, they place an especially heavy burden on children, the elderly and residents of lower-income communities, all of whom suffer greater rates of accidents and disease that can be traced in part to how communities are designed. Local communities can take a variety of steps to improve health outcomes for these more vulnerable populations.
For its Fifth Annual Luncheon Symposium at the League's 2009 annual conference, the Institute for Local Government will present Robert S. Ogilvie, Ph.D., program director of Planning for Healthy Places at Public Health Law & Policy (PHLP). Ogilvie will present a dynamic perspective on the ways that cities can use planning, economic development, redevelopment and other tools to create healthier neighborhoods for all residents.
Over the past 15 years, Ogilvie has worked extensively in community development and planning to help improve low- and middle-income neighborhoods. Prior to joining PHLP, he served as a faculty member in the Department of City and Regional Planning at the University of California, Berkeley, and as director of volunteers at the Partnership for the Homeless in New York City. He has also worked as a consultant to city and county governments, nonprofit organizations and neighborhood activists. He authored Voluntarism, Community Life, and the American Ethic, which examines what motivates people to participate in volunteer programs. Ogilvie is a graduate of Queen's University in Kingston, Ontario, and the University of South Carolina, and he holds a doctorate in political science from Columbia University.
The symposium will be held Thursday, Sept. 17, 2009, from 11:15 a.m. until 12:45 p.m. in San Jose. The symposium registration fee is $45. To register now, visit www.cacities.org/events. If you have registration questions, contact Carmen Pereira, program assistant; phone: (916) 658-8208; e-mail: cpereira@ca-ilg.org.
A follow-up workshop will be conducted at the conference after the symposium for those who would like to explore these issues in more detail. The interactive session will provide attendees with strategies and tools that local officials are using to incorporate concerns related to health and physical activity into various city plans, with an emphasis on how the perspectives of residents and public health professionals on these topics can be successfully integrated into the planning process. No special registration or sign-up is needed for this session.
This symposium and workshop are made possible with support from The California Endowment.
---
This article appears in the July 2009 issue of Western City
Did you like what you read here? Subscribe to Western City
---