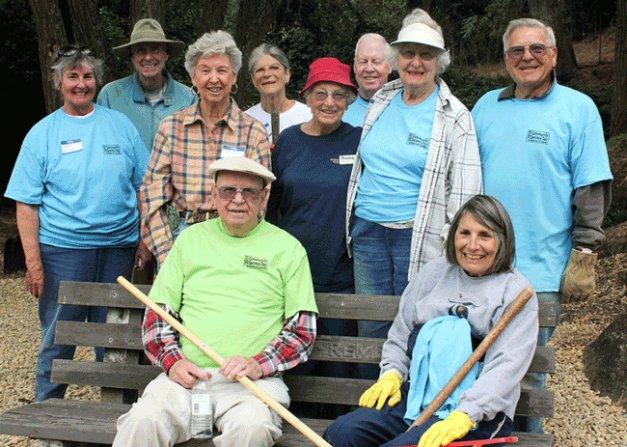 A Tale of Two Cities: Pleasant Hill and Walnut Creek's Community Service Days
The cities of Pleasant Hill and Walnut Creek won the Award of Excellence in the Community Services and Economic Development category of the 2012 Helen Putnam Award for Excellence program. For more about the award program, visit www.helenputnam.org.
---
In this era of technological solutions, is there a way to create the effect of a citywide "barn raising" that mobilizes hundreds of people on a single day to help with dozens of projects that benefit the community? The answer is a resounding "yes."
Pleasant Hill and Walnut Creek — two neighboring cities in the East San Francisco Bay Area with a combined population of 98,000 — have struggled in recent years to maintain services and support many worthwhile local causes. At the same time, community members were increasingly interested in filling the gap through volunteerism.
A City-Sponsored Community Day of Service
Under the leadership of Mayor Michael Harris in 2005, Pleasant Hill launched its inaugural Community Service Day, which gave community members of all ages an opportunity to volunteer their time for a variety of worthwhile community causes. About 400 volunteers worked on 12 cleanup and painting projects for local schools and community facilities and repaired bikes for the needy. Seven years later, the event has grown in size and popularity; more than 1,000 volunteers worked on 25 projects in 2011.
Inspired by Pleasant Hill's success, Walnut Creek launched its first Community Service Day in October 2011, led by Mayor Cindy Silva. Taking a cue from Pleasant Hill, Walnut Creek's event featured a variety of 42 half-day work projects that were open to volunteers of all ages and interests.
Putting It All Together
The two cities' Community Service Days use similar approaches but unique components.
Volunteer-Led Effort. Volunteer community members lead both cities' events. In Pleasant Hill, Mayor Harris has been the driving force behind the program with assistance from the seven-member Civic Action Commission. In Walnut Creek, Mayor Silva created a Community Service Day Organizing Committee of 15 community members.
Comprehensive Planning. With several years of experience, Pleasant Hill organizers have a clear planning template. Work begins each year in the spring and ramps up in August and September, when the school year begins and it's time to sign up volunteers. Taking a lesson from Pleasant Hill, Walnut Creek organizers begin work in February to ensure that outreach to community groups is well under way before the school year ends. Organizers spend March through July recruiting and formulating projects with community groups and August through September recruiting volunteers and organizing the day.
Involving Community Organizations. Offering many projects that appeal to diverse ages, abilities and interests is a key element. Schools, youth groups, churches, social service organizations, community gardens and senior centers help to identify projects that would benefit from volunteer work. This requires significant outreach to community groups.
Communication Strategies. For both cities, communication is essential — both to publicize the event and its projects and to recruit volunteers. Communication tools used include:
Notices in city newsletters;
Publicity on the cities' websites and social media;
Articles and advertising in local print and broadcast media;
Banners at community facilities;
Speaking engagements at service clubs and other groups; and
Posters and flyers at farmers markets and other community events.
In addition to web and email announcements, the cities use online tools for groups to submit projects and for volunteer sign-ups.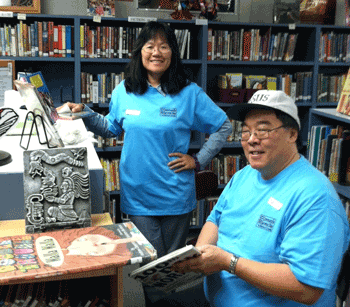 T-Shirts and Pancakes. To ignite community spirit, both Community Service Days start with a morning rally and pancake breakfast, sponsored by the local Lions Clubs. Volunteers receive a commemorative t-shirt.
The One-Day Event Has a Lasting Impact
"The bottom-line objective for both of our cities was to create a single-day event that would engage our communities, introduce volunteers to new opportunities, and create lasting impact," says Mayor Silva.
The results clearly demonstrate to all involved that Community Service Day is an exceptional investment:
Total number of volunteers over eight years — approximately 10,500;
Total number of volunteer hours — more than 28,000 in Pleasant Hill and 8,000 in Walnut Creek;
More than 20 businesses in each community have either sponsored or supported the event through financial or in-kind contributions; and
A total of 19 local schools, the Rotary, Kiwanis and Lions clubs and 23 other community organizations have participated.
Numbers Reflect the Results
Community Service Days have accomplished significant results, including:
More than 15 tons of food collected for the Contra Costa Food Bank;
Hundreds of pints of blood donated to the American Red Cross;
More than 600 bikes repaired and donated to the needy;
More than 40,000 children's book covers cleaned and sorted for local libraries;
Creeks and open space areas cleared of brush and debris;
19 schools cleaned and painted;
Organic and instructional gardens cleared, prepared for winter or planted;
Hundreds of plants and trees added to parks and gardens;
Housing for the needy cleaned, painted and repaired; and
Pleasant Hill Senior Center beautified with a new garden.
"In both cities, Community Service Day has increased civic pride. It has proved that people want to get involved and give back to their community. Community Service Day demonstrates that the power of human energy is unbeatable," says Mayor Harris.
Contact: Martin Nelis, public information officer, Pleasant Hill; phone: (925) 671-5229; email: mnelis@ci.pleasant-hill.ca.us.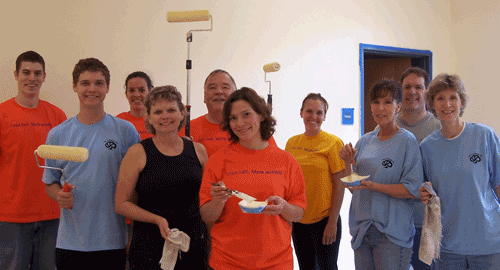 Volunteers paint and repair homes for the needy.
---
This article appears in the September 2013 issue of Western City
Did you like what you read here? Subscribe to Western City
---