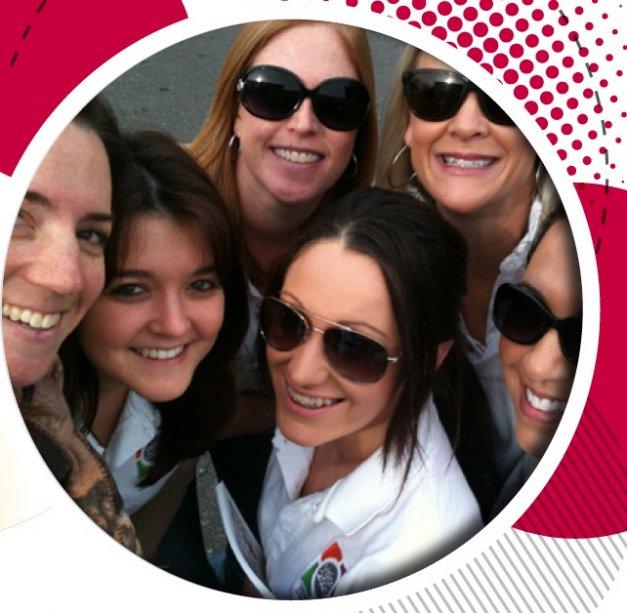 Team Chico Boosts Economic Development
The City of Chico won the Award for Excellence in the Community Services and Economic Development category of the 2014 Helen Putnam Award for Excellence program. To learn more about the award program, visit www.helenputnam.org.
---
The City of Chico is located in scenic Northern California, about two hours north of Sacramento. With a vibrant community of 88,000 residents, the city also benefits from the presence of the California State University (CSU) Chico campus.
The Great Recession and subsequent statewide dissolution of redevelopment agencies profoundly affected Chico. During the recession Chico's sales tax declined and its unemployment rate increased. Major reductions in General Fund dollars, due primarily to the recession, meant that the city could no longer fund economic development programs and was forced to cut personnel for those programs.
At the same time, Butte County conducted an entrepreneurial study, which revealed that over 80 percent of local business owners had no idea of the services and resources available to them to assist in expanding or creating new jobs.
Chico, like many cities, had traditionally provided annual funding to economic development organizations, but economic development efforts had become decentralized, with many service providers offering different programs and often competing for resources to sustain their organizations. To replace this competitive scenario with a collaborative approach, civic-minded residents, business owners and city leaders and staff came together to explore the idea of a partnership to better serve the business community and foster economic growth. This process resulted in the creation of the Team Chico economic development program.
Team Chico's Key Elements
A core team comprising representatives from the Chico Chamber of Commerce, Downtown Chico Business Association, the Alliance for Workforce Development and the City of Chico agreed to a collaborative action plan. As initiatives were developed and implemented, others joined the team, which expanded to include CSU Chico, Butte College, Small Business Development Center, Valley Contractors Exchange, Chico Stewardship Network, Innovate Northstate, Pacific Gas and Electric, young professionals and private businesses.
A memorandum of understanding set the stage. Each organization committed to:
Provide a level of collaborative service;
Leverage expertise and resources;
Participate in joint business communications; and
Achieve mutually agreed-upon goals and performance standards.
The team members also committed to attend bimonthly meetings and participate in monthly business visits to an identified employment area to build awareness of available services.
Team Chico focuses on sharing its collective knowledge of the local business sector to help entrepreneurs and existing businesses identify and explore opportunities for growth and expansion. This includes knowing the community's composition in terms of employment centers, industry sectors, largest employers and employment sectors, sales tax generators, highest economic impact employers and emerging business and industry. Delivery of service is integrated with this knowledge.
An unexpected outcome of Team Chico was the appearance of new, emerging niche sectors and organizations wanting to participate with the team to leverage resources and reach other businesses that could be a part of their sector strategy.
Collaborative Effort Produces Jobs and Significant Results
The shared value system means all of the team's organizations support efforts around critical challenges that affect the business climate and vitality of the community. For Chico, the initial challenge was addressing a large transient population in the downtown area.
Team Chico's effectiveness stems from the interconnection of the core service providers truly collaborating on outcomes with the city. This collaboration became the city's economic development arm — responding to business needs as well as challenges to economic growth, business climate and employment centers. Chico Mayor Mark Sorensen says, "In a time of diminishing resources, the Team Chico collaborative approach allows for flexibility, addresses challenges quickly and broadens expertise, resulting in greater business satisfaction plus higher recruitment success — which means more jobs."
"We've integrated our communications and services and exponentially increased our impact on the community simply by trusting each other and breaking down long-standing barriers between our organizations and agencies," says Katie Simmons, president and CEO of the Chico Chamber of Commerce and Visitor Center and a co-captain of Team Chico communications and administration. "Businesses make one call and are instantly connected to just about every resource available to them, saving valuable time and money."
In 2013–14, its first year, Team Chico's efforts produced an economic impact of nearly $48 million and created over 1,500 jobs. In addition, the city realized a $1.9 million increase in tax revenue through local property and sales taxes.
Contact: Mark Orme, city manager, City of Chico; phone: (530) 896-7201; email: mark.orme@chicoca.gov.
---
Additional Resources
Team Chico's 2013-14 Annual Report
http://chicochamber.com/members/teamchico
---
Photo credit: Courtesy of the League of California Cities and City of Chico
---
This article appears in the May 2015 issue of Western City
Did you like what you read here? Subscribe to Western City
---