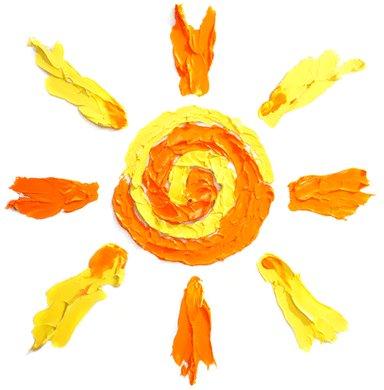 Tools for Enhancing Transparency
Eva Spiegel is director of communications for the League and can be reached at espiegel@cacities.org.
---
Cities throughout California are engaged in a variety of efforts to make local government operations as transparent as possible. Open government is the cornerstone of a healthy democracy. As media scrutiny has increased around issues of transparency, local officials increasingly need resources that can be readily accessed and shared with reporters, residents and other interested parties.
The topic of open government encompasses several major areas, including:
Open meeting law (the Brown Act);
Open records law (the Public Records Act);
Public employee compensation; and
Ethics and decision-making.
The theme of transparency runs through all of these areas. Transparency is important because making government operations clearly visible to residents is essential to their ability to understand and participate in the decision-making process that affects them.
The League offers a number of practical tools and resources for city officials to make their work more effective and enhance efforts to make government more transparent.
League Publications
Open & Public IV: A Guide to the Ralph M. Brown Act is an essential reference for elected and appointed officials, the press and the public. This publication addresses topics such as:
Public participation in meetings;
Informal gatherings;
Public notice of meetings;
Agenda requirements;
Records and recordings;
The public's place on the agenda;
Labor negotiations; and
Closed meetings.
Another useful publication, The People's Business: A Guide to the Public Records Act, serves the same audiences as Open & Public. It addresses in detail the requirements of the California Public Records Act, which is central to conducting government operations in a transparent and open manner. The publication provides comprehensive information about the process of public records requests and how to respond.
Institute for Local Government Resources
The Institute for Local Government (ILG) is the nonprofit research affiliate of the League and the California State Association of Counties. ILG offers practical, impartial and easy-to-use resources for local leaders.
One of ILG's main program areas is transparency and ethics. The ethics and transparency section of the ILG website (www.ca-ilg.org/trust) offers a wealth of material for local officials and staff on both legal and ethical issues that local officials encounter as public servants. Explaining such technical subjects in terms that are easily understood is a hallmark of ILG resources.
ILG also helps local officials comply with the biennial training requirement (established by AB 1234) that covers ethics and transparency laws and principles. ILG offers such training at conferences and to local agencies. The ILG website also includes a "train the trainer" section to help local agency counsel offer this type of training. Materials include handouts, sample slides and forms. Visit
www.ca-ilg.org/ethics-education-ab-1234-training for more information about ILG resources in this area.
In addition to the materials and training, ILG provides content for Western City, including the bimonthly "Everyday Ethics for Local Officials" column.
Western City Articles Cover Open Government
Western City features ongoing coverage of the subject throughout the year. In addition to the "Everyday Ethics" column, the magazine covers open government and issues related to transparency in its "Legal Notes" column and other feature articles on a regular basis.
An Easy Way to Access Transparency Resources
You can find all of these resources at a one-stop shop on the League's Open Government page at www.cacities.org/opengovernment. This page provides links to publications and resources related to open meeting laws, the Public Records Act, public employee compensation, best practices, transparency laws and open government.
---
This article appears in the December 2012 issue of Western City
Did you like what you read here? Subscribe to Western City
---