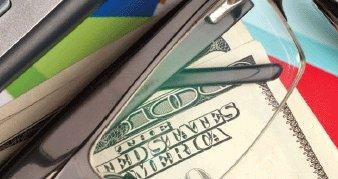 U.S. Communities: The Gold Standard for Cooperative Purchasing
While many purchasing cooperatives offer services, the League sponsors only one: U.S. Communities. Several key elements set U.S. Communities apart from other regional and national programs.
Lead Public Agency Model. U.S. Communities has used a lead public agency as its model since its first contract offering in 1998. Each contract provided through the program is publicly solicited by a large lead public agency on behalf of all other local and state agencies in the nation.
Each lead public agency takes responsibility for structuring the bid documents, assembling a national team of experts to review responses, documenting the bid tallies and awarding the contract to one or more qualified firms. A master inter-local government agreement provides all public agencies access to each of these contracts.
Public Agency Oversight. U.S. Communities provides program oversight and complies with professional public procurement standards through its advisory board. The board consists of 22 public procurement professionals representing cities, counties, schools, higher education and state government.
Lowest Cost to Government. Before being awarded a contract, the supplier must agree to specific terms and conditions and commit that the price offered is the lowest provided to the government sector by the supplier.
No Minimum Commitment. All U.S. Communities contracts are offered without fees or cost to participating public agencies and nonprofit organizations. Registration is free, and public agencies are not required to commit to minimum amounts of purchasing. Agencies can use the program as frequently or as little as they desire.
Program Audits. U.S. Communities provides internal and third-party audits of the program contracts. Each year, seven or eight contracts are audited by an independent third-party firm to ensure compliance with contract pricing, terms and conditions.
Contract Benchmarking. U.S. Communities uses benchmarking to validate its best-pricing guarantee. Benchmarking is done against another large contract held by a U.S. Communities supplier, a contract held by a competitor of a U.S. Communities supplier, results of a bid process, and retail pricing in the marketplace. In 2009, 19 of 21 contracts were benchmarked, showing overall savings from 7.5 percent to 18.5 percent for program contracts.
Hard and Soft Savings on Products and Services. By combining the potential purchasing power of thousands of public agencies for 14 years, U.S. Communities has provided significant hard-dollar savings on commodities and services. Even greater soft-dollar savings may be realized by public agencies through avoided administrative costs.
Since 2001, the program has saved public agencies more than $1.3 billion. As of January 2010, more than 40,000 public agencies have registered for the program, and more than 24,000 agencies use one or more contracts every quarter. In California, 379 cities are registered to use the program, including nearly every large city and most small cities.
Professional Association Sponsorship. U.S. Communities is a public benefit cooperative established to assist public agencies in procuring goods and services on a cooperative basis. Its co-founders include the National League of Cities, the National Association of Counties, the U.S. Conference of Mayors, the National Institute of Governmental Purchasing and the Association of School Business Officials.
The League and 70 other associations of cities, counties, schools and purchasing groups endorse or sponsor the program in various states, which strengthens the program's value and ensures significant oversight for program participants.
---
For more information, contact Dan Harrison, director of administrative services, League of California Cities; e-mail: dharrison@cacities.org; or visit www.uscommunities.org.
---
Thousands of products and brands are available in the following categories:
Office and school supplies
Electrical products
Technology products and solutions
Education furniture
Uniforms and work apparel
Athletic supplies and equipment
Maintenance and hardware supplies
Synthetic turf and other athletic surfaces
Elevator maintenance and service
Paint solutions
Office furniture
Telecommunications supplies
Janitorial supplies
Office machines
Park and playground equipment
Homeland security and public safety
Auto parts and accessories
Science and lab supplies
Equipment and tool rental services
Roofing supplies and services
---
This article appears in the June 2010 issue of Western City
Did you like what you read here? Subscribe to Western City
---