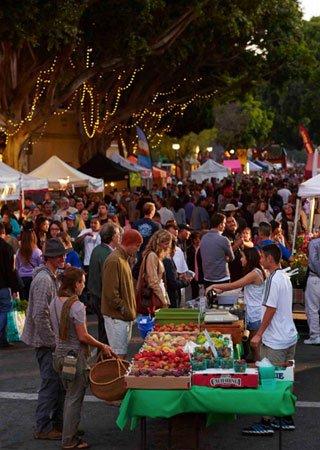 Using Tourism to Grow Your Community's Economy
Ryan Becker is vice president of communications for Visit California. He can be reached at rbecker@visitcalifornia.com.
---
Tourism is everyone's business in California. Year after year, the travel industry delivers tax revenue and jobs to every region of the state, fueling California's economic engine.
Travelers spent $117 billion in California in 2014, and tourism provided jobs for more than 1 million Californians. The travel and tourism industry also generated $9.5 billion in tax revenue, supporting local and state governments and funding cultural programs that enrich California's communities.
To retain its strong tourism economy, California needs a unified marketing effort reaching potential visitors as regularly and effectively as the competition. Despite the Golden State's allure — from its natural beauty to the promise of fulfilling dreams — it must be marketed frequently and vigorously to reach potential visitors throughout the United States and around the world. Visit California, a public-private partnership established to promote tourism, partners with the state's travel industry, government leaders and more than 9,000 businesses statewide to market California's brand and products to the world.
"Visit California exists to do what the travel industry cannot do for itself — market the state's brand around the globe with a unified, research-driven voice," says Caroline Beteta, president and CEO of Visit California. The organization has developed one of the world's most distinctive aspirational tourism brands, emphasizing what research shows visitors love best: California's signature laid-back lifestyle, ambitious attitude and the most diverse collection of destinations and experiences in the nation.
By partnering with local and regional destination marketing organizations, Visit California develops content that resonates with consumers worldwide and provides a springboard for local marketing efforts.
Many regional destinations are leveraging their unique qualities and characteristics to create and foster strong local tourism economies. Their successes demonstrate what's possible in virtually every community throughout the state.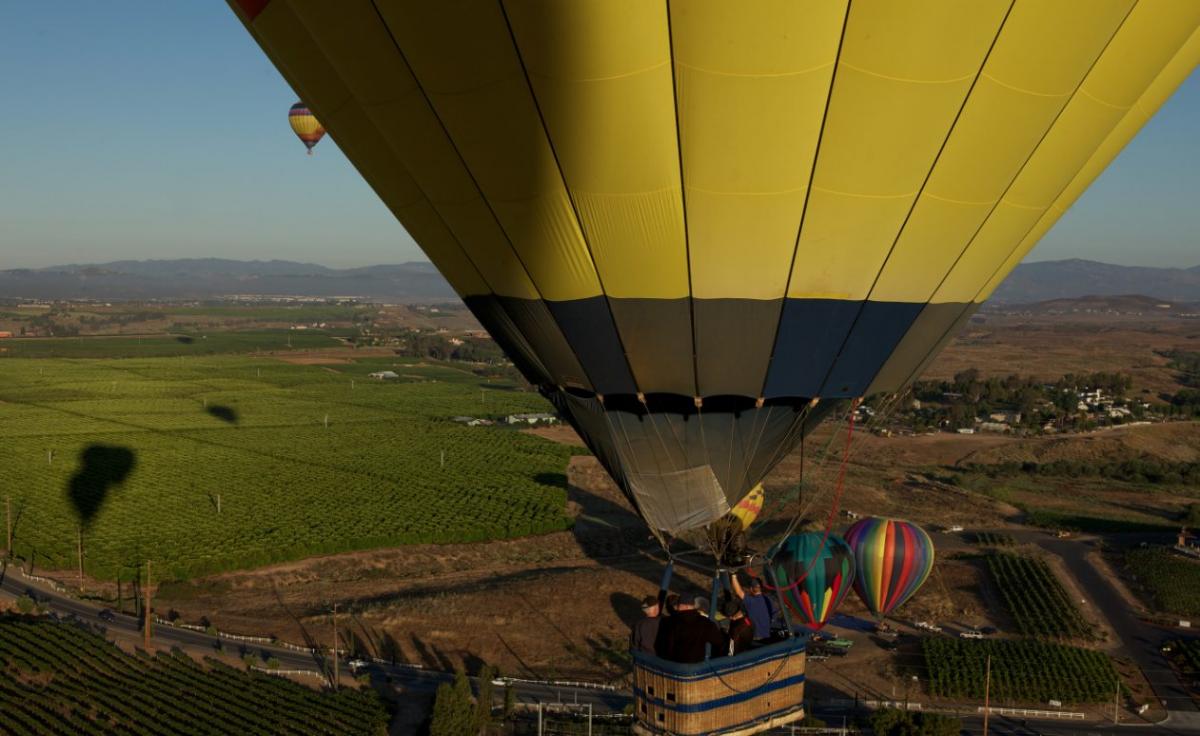 Temecula Invests Long Term in Tourism
One off-the-beaten-path destination making a name for itself through regional marketing and leveraging the statewide effort is Temecula, a "hidden gem" wine region with a charming downtown that visitors often pass on the way to Palm Springs from Los Angeles and San Diego.
In February 2015 the City of Temecula approved a five-year Tourism Business Improvement District to help fund Visit Temecula Valley, which previously operated on a one-year agreement.
"The City of Temecula values the work that Visit Temecula Valley continues to do to increase tourism in our region," says Temecula Mayor Jeff Comerchero. "In addition to creating and supporting the district in which the area's hotels assess themselves to raise funds for the promotional efforts of Visit Temecula Valley, the city also is a partner in several events where our combined efforts are stronger than those of each entity individually."
Temecula's success as a tourism destination contributes to economic development in Riverside County. In 2012 travelers in Riverside County spent $6.6 billion, supporting jobs for nearly 70,000 people.
Central Coast Destinations Work Together
The City of Paso Robles is another community realizing the value of its regional promotion efforts and working to expand tourism. Though the city has an established Tourism Business Improvement District, local leaders are working to create a countywide Tourism Business Improvement District to expand Visit San Luis Obispo County's marketing budget.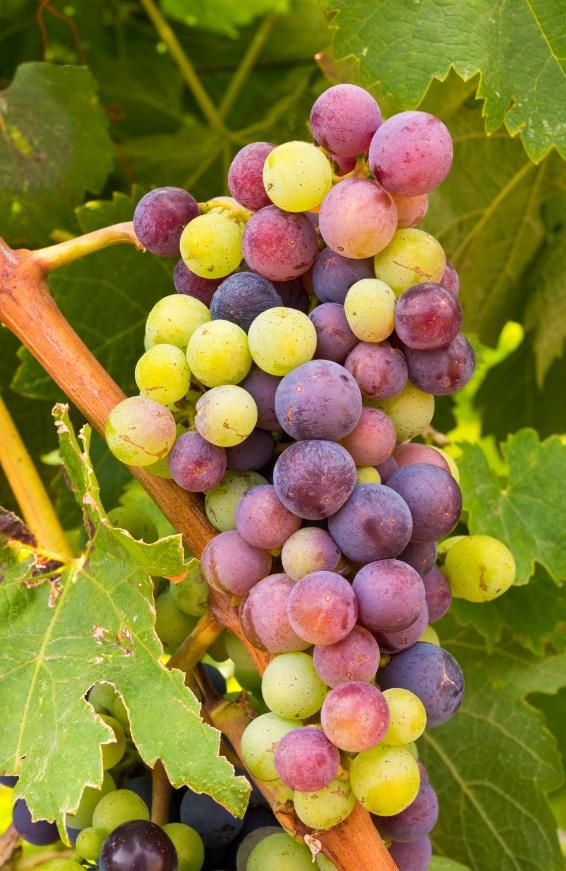 "Over the past two decades, tourism — driven by Paso Robles' internationally famous wine country — has become a vital component of our local economy," says Paso Robles Mayor Steve Martin. "The city's participation in regional marketing efforts has been essential to that development. Our community's Tourism Business Improvement District, the Travel Paso Robles Alliance, is a major supporter of Visit San Luis Obispo County's activities, and all 20 of our hotels are Visit San Luis Obispo County members. Now, as efforts proceed to establish a countywide business improvement district to more effectively market the entire region, Paso Robles will continue working to maximize the benefits of tourism marketing efforts."
And Temecula and Paso Robles aren't alone, as dozens of local jurisdictions discover how tapping into their potential tourism economy can lead to improvements in infrastructure and the quality of life communitywide.
"Visitors help pay for needed local infrastructure, emergency services and for every local attraction from Morro Bay's aquarium to Atascadero's zoo," Atascadero Mayor Tom O'Malley says. "And the message also reminds us locals how blessed we are to live in paradise."
In 2013 visitors to the Central Coast spent $7.1 billion, employing 74,000 people and generating $471 million in tax revenue.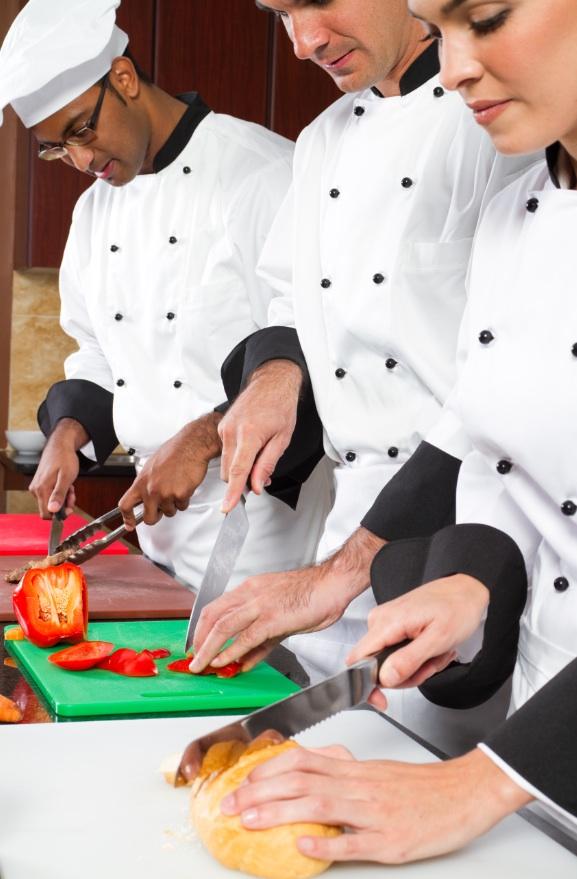 Culinary Scene Draws Visitors to Oakland
In Oakland, residents are finding a booming restaurant scene leads to an influx of tourists, which boosts economic activity.
"We opened more than 300 restaurants and bars in Oakland in the past 18 months," says Oakland Mayor Libby Schaaf. "Their success is in part because of increased visitor traffic, which has also led to our transient occupancy tax becoming one of the fastest-growing revenue sources for Oakland.
"In addition to fueling interest from in-vestors, the recent national recognition of Oakland as a tourist destination has also led many individuals to relocate to our city, which contributes to our sustained economic growth," Schaaf adds. "While Oaklanders remain our best ambassadors, it's terrific to have Visit Oakland doing its part to help share and promote all the wonder and diversity Oakland has to offer."
In 2012 visitors to Alameda County, where Oakland is located, spent $3.4 billion and generated $227 million in tax revenue.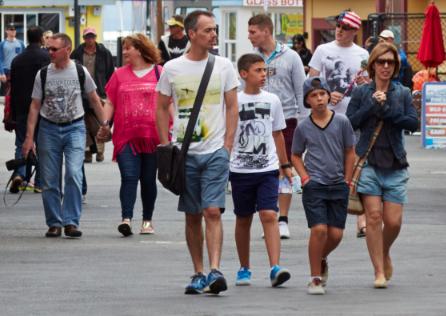 What Your City Can Do to Build Tourism
Local communities are examining ways to increase their appeal to tourists and stimulate economic activity around tourism. Such opportunities span a broad range that includes recreational activities, farm-to-fork activities, historical attractions, festivals that celebrate everything from the arts to agriculture and automobiles, and more.
Cities and regions looking to build tourism in their communities may want to take these steps.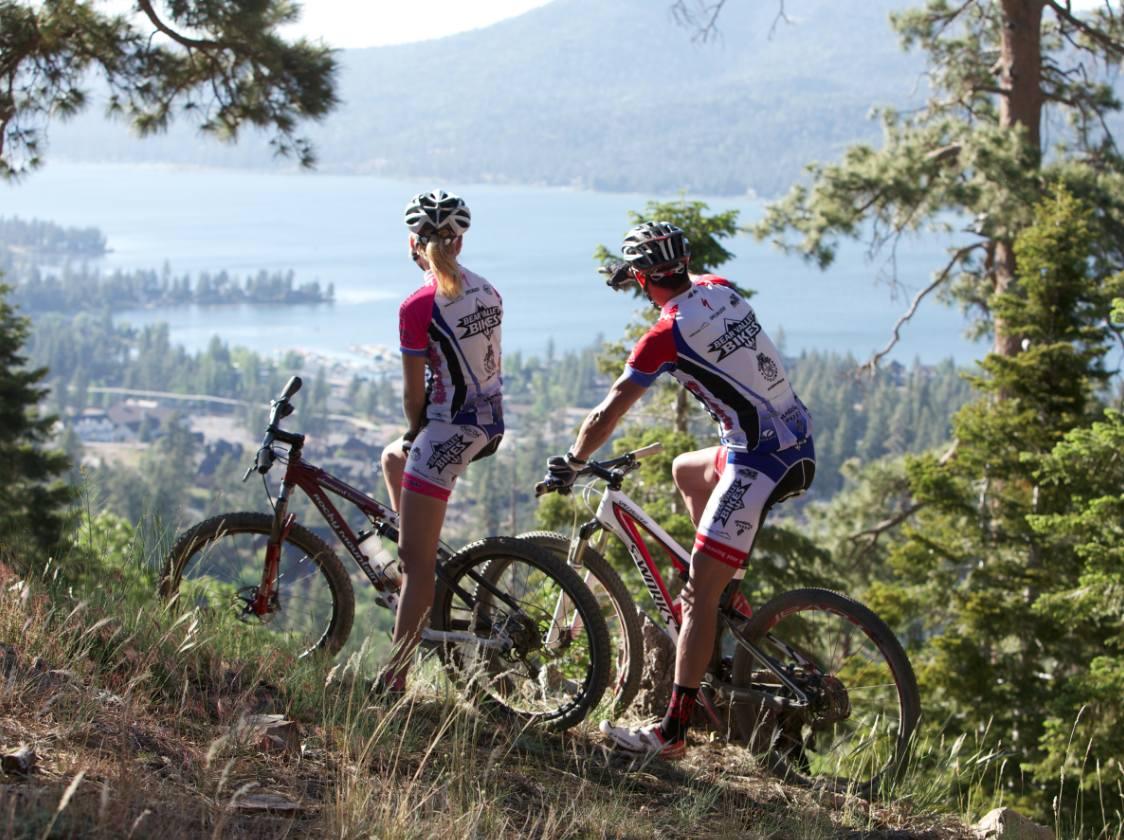 Connect with your local tourism bureau to learn more about its work. Visit California can help make those connections; go online at industry.visitcalifornia.com for contact information and to learn more about the state's tourism industry at every level.
Consider tourism as a key pillar of your community's economic success now and into the future. A report co-sponsored by Destination Marketing Association International and Visit California explains how tourism marketing and economic development go hand in hand. To access the report, visit http://www.destinationmarketing.org/topics/economic-engine.
---
National Travel & Tourism Week Offers Economic Development Opportunities and Inspiration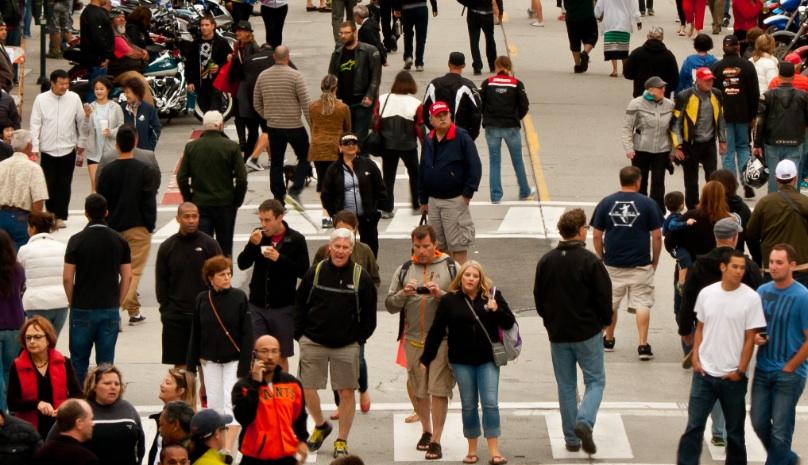 With California's tourism industry on the cusp of unprecedented growth this year, there's no better time to celebrate National Travel & Tourism Week, which this year is May 2-10. The event provides an opportunity to educate and inspire local businesses to take local destination tourism development and marketing to the next level.
The week's marquee event is Travel Rally Day, slated for May 5, which will raise awareness about the benefits of travel and provide a platform to amplify how traveler spending supports communities and local businesses. Use U.S. Travel resources – including a helpful Tool Kit – to develop opportunities and invite media to attend local rallies.
Visit California is leading the effort to promote the Golden State as a premier travel destination and will host several events throughout the state during National Travel & Tourism Week, which will feature new tourism data and more information on partnership opportunities. Visit http://industry.visitcalifornia.com/Find-Research/California-Statistics-Trends/ for information about the local impact of tourism in California.
---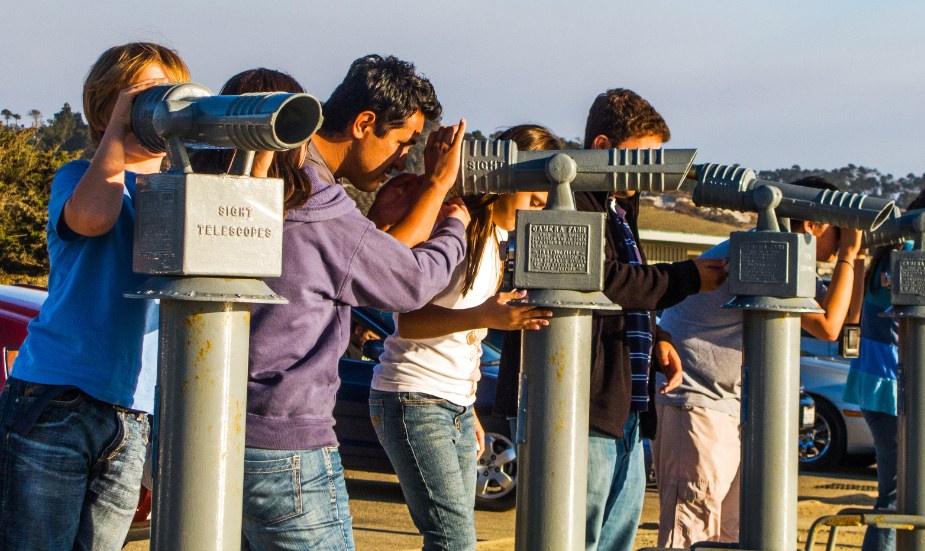 More Growth on the Horizon
In 2006 Gov. Arnold Schwarzenegger signed the landmark AB 2592 (Chapter 790, Statutes of 2006) into law establishing an assessment program for the rental car industry. Since then, Visit California has built its programs on a foundation of funding generated by assessments from rental cars as well as accommodations, restaurants, retail, attractions and travel service businesses.
The organization's $50 million budget has allowed the state to compete effectively in the global marketplace. Visit California's advertising generated 4.2 million additional trips and $7.8 billion in incremental visitor spending in 2013, a remarkable return on investment of $355 for every $1 spent on marketing programs.
Though the state's marketing investment was more substantial than ever, it still paled in comparison to many competitors that had quickly outpaced and outspent California by wide margins. In 2012 four U.S. states — Hawaii, New York, Illinois and Florida — and two U.S. cities — Orlando and Las Vegas — spent more on destination marketing than California. Las Vegas' $285 million budget dwarfed many countries vying for travel market share, including Mexico, the United Kingdom, Australia and France.
To maintain the state's competitiveness California's travel industry voted in December 2014 to assess itself and increase the state's marketing investment to $100 million-plus beginning in fiscal year 2015–16. California's travel and tourism industry is poised for continued growth.
---
Photo credits: Courtesy of Visit California (beach and hot air balloon); Michael Warwick/Shutterstock.com (grapes); Michaeljung/Shutterstock.com (chefs cutting vegetables); Courtesy of Visit California (family and bikes) Pbk-pg/Shutterstock.com (festival) Jorg Hackemann/Shutterstock.com (telescopes).
---
This article appears in the May 2015 issue of Western City
Did you like what you read here? Subscribe to Western City
---