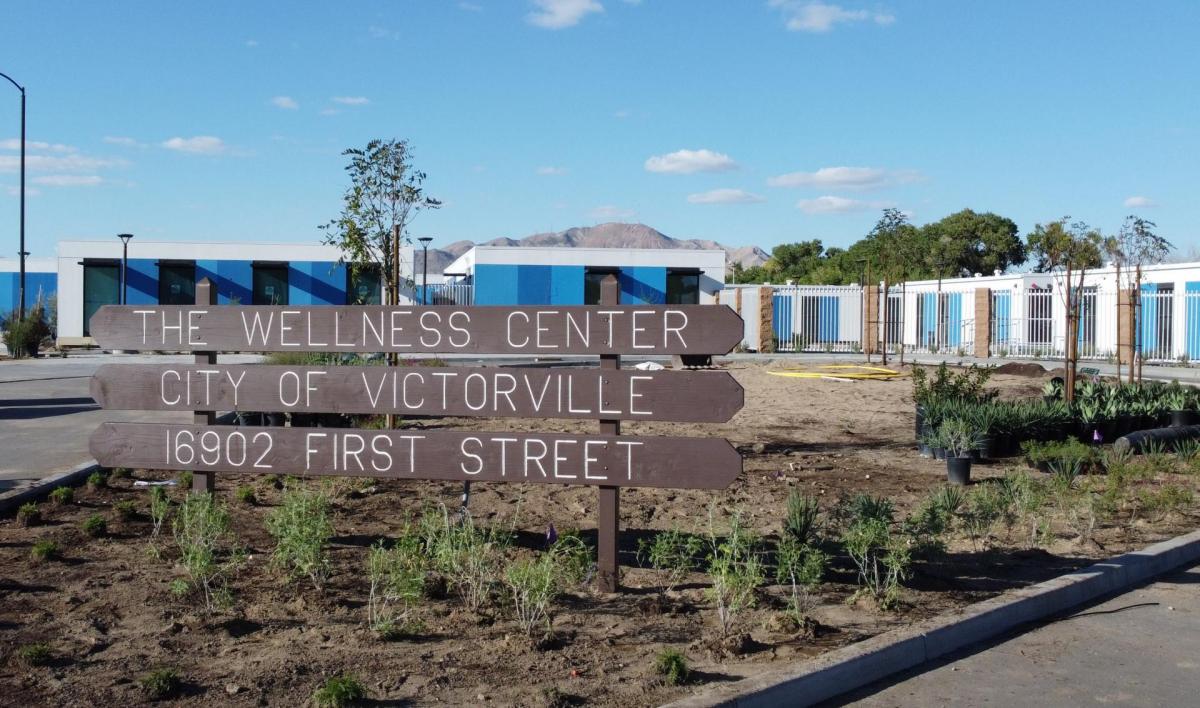 Victorville to open the High Desert's first-of-its-kind homeless shelter
Alex Morales is a recent graduate from the University of California, Riverside. She has a degree in public policy and interned at the League of California Cities as part of the Ronald O. Loveridge Summer Fellowship. She can be reached at alexm.morales@outlook.com.
---

Almost every community in California is struggling with a lack of affordable housing and supportive services. While Victorville is not unique in this regard, its response is unique for the area. The city is preparing to open the first facility of its kind to operate in the High Desert Region — a low-barrier shelter with medical care, interim housing, and other supportive services.
In Victorville, the housing affordability crisis and a shortage of funding have led to a spike in people experiencing homelessness. Currently, there are 607 homeless residents in the city. The city has the second-highest number of homeless residents in San Bernardino County, second only to the city of San Bernardino. Like many other cities, Victorville saw a sharp increase in homelessness after the COVID-19 pandemic, jumping 33% in one year.
The rise in homelessness is part of a concerning trend throughout the county and state. Since 2020, the county's homeless population increased by 7%. (California's overall homelessness rate increased by 6%.) The Wellness Center Campus in Victorville can serve as a model for similar cities looking for ways to offer better services and more shelter to homeless residents.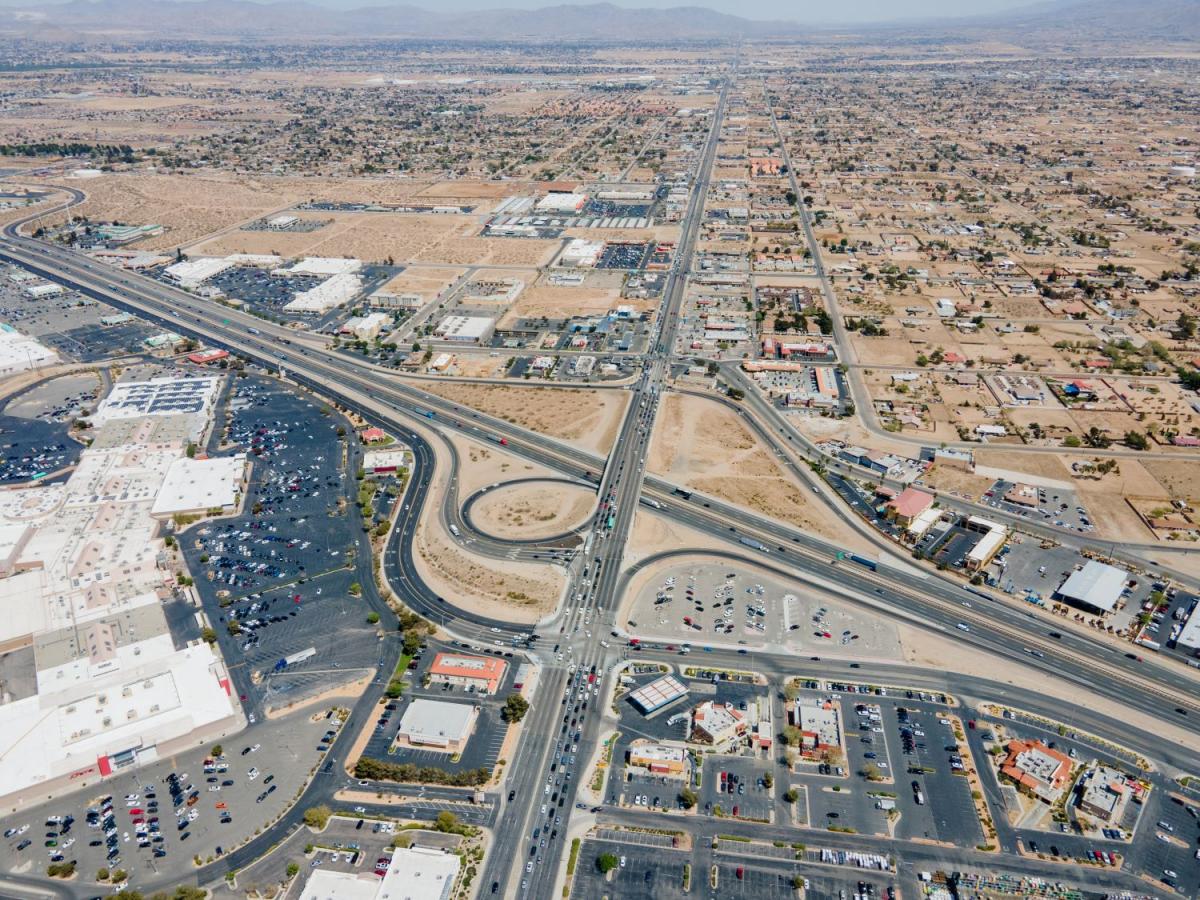 Lack of funding impedes housing construction
Like many High Desert cities, Victorville almost doubled its population over the last 20 years to nearly 140,000 residents. The relatively cheap land is attractive to people trying to escape the extreme cost of living in nearby Los Angeles County, Orange County, and the Inland Empire.
This mainly single-family growth forced the city to adapt its housing policies to increase housing supply for all income levels. Victorville was the first city in San Bernardino County to get its 6th Cycle Housing Element certified.
Although housing costs in the area are low compared to the state average, developers still struggle to attract funding for new low-income or multifamily housing projects. Many lenders are hesitant to finance new developments since rent prices are not high enough to ensure that they will be repaid. And the city lacks the capacity to independently fund affordable housing.
In the past, the city used redevelopment to fund affordable housing. State law eliminated this source in 2011, and the city has since struggled to find any funding for affordable housing.
The lack of affordable housing options only puts more stress on low-income residents, further increasing the number of people experiencing homelessness in the High Desert.
De-stigmatizing homelessness and collaboration move the needle forward
Homelessness is still a taboo issue for some, making it even more difficult to address. Lack of proper resources or support also hinder cities' responses. For Victorville, acknowledging it had a serious problem was key to addressing the second challenge.
"You cannot solve an issue until you recognize the issue exists and then work to resolve the issues," said Sue Jones, the city's public information officer. "So, a lot of it is acknowledging that the problem truly exists, the magnitude of it, the causes of it, but also seeking that collaborative solution-making."
Victorville did not have the infrastructure and resources to meet the needs of its homeless residents. In response, the city created a homelessness solutions task force aimed at gaining a better understanding of the issue.
Created in 2019, the task force is comprised of local shelter operators and other nonprofits with an interest in expanding resources in the area. While they envisioned the Wellness Center as a cost-effective way to reduce homelessness, it took significant effort to get the project off the ground.
Victorville applied and received the state's Homekey grant in 2020, but had to decline the funds due to the program's tight timeline. It was effectively impossible for the city to complete such a large project in a few months.
City officials waited until the second round of the Homekey funding. This time, the city was better prepared and received $28 million in funding.
"Our leadership kept reminding me you have to demonstrate you have an issue before you get the funding," Jones said. "If we couldn't show the state the magnitude of the issue in our city, we probably wouldn't have stood out as deserving of the funds."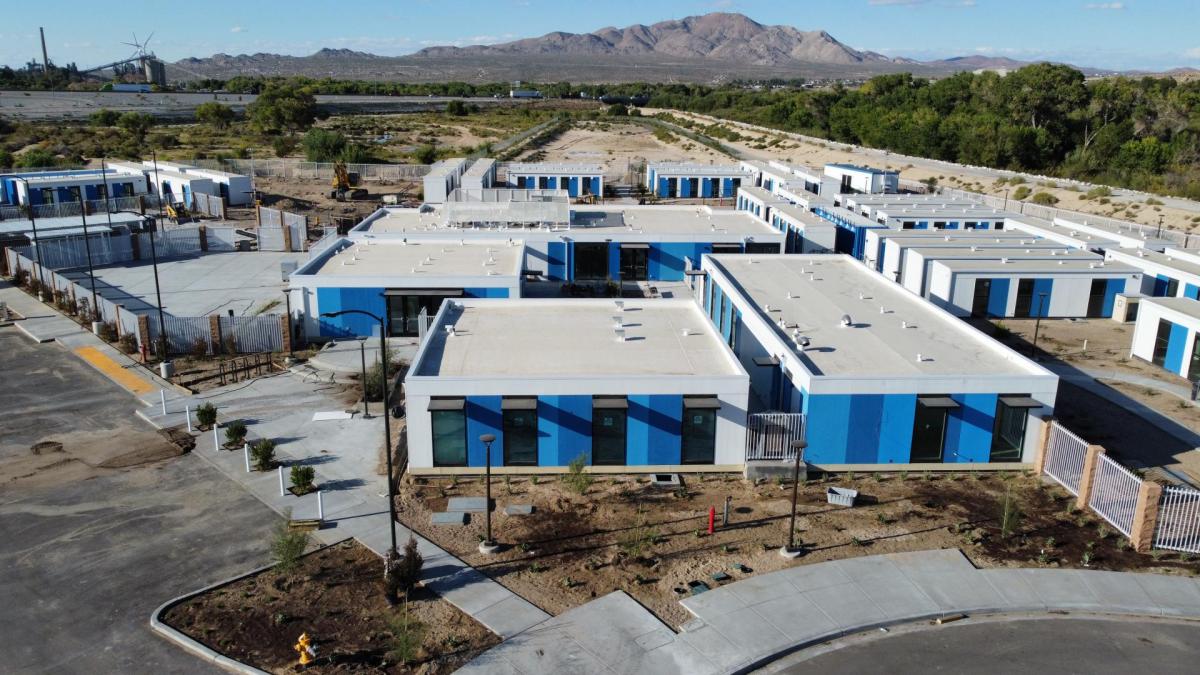 A first-of-its-kind center
Officials expect the Wellness Center to open sometime this winter. The facility will provide 170 shelter beds, including 110 non-congregate units for families, individuals, and people needing recuperative care. The center will also serve as a medical clinic for people staying at the center and people who are Medi-Cal or Medicare eligible. The center will offer other supportive services, such as case management, job training, and housing navigation.
The center will focus on providing stability to individuals to rebuild their lives. The city contracted the nonprofit Symba Center to provide supportive services and medical care. On-site nurse practitioners, pharmacists, and licensed therapists will be able to treat most issues.
"If people don't have their basic needs met with health care and mental health, they're not going to be able to start working, get their benefits in order, and ultimately be able to live on their own," said Dr. Shawn Smith, the CEO of Symba Center. "We utilize health care as the foundation of the work we do."
Matt Johnson is a survivor of a traumatic hit-and-run. The incident left him with multiple fractures in his hips, shoulders, wrist, and ribs. He found refuge at Symba Center, a haven for people who are homeless and uninsured in the High Desert. (Western City is using a pseudonym to protect his identity.)
"Thankfully, a friend brought me to Symba Center, where I discovered a lifeline of support," Johnson said. "Beyond just medical treatment, the compassionate team here has provided me with much more — from assistance in taking my medication to offering a place to shower, shave, and even cut my hair."
Services at the Wellness Center will start from the moment a person arrives and continue after a person leaves. Once someone comes to the center, they will be immediately connected with a case manager, signed up for benefits, and set up with job training, counseling, and housing navigation. The end goal is to connect people with jobs and subsidized housing so they can save money and get back on their feet.
"We really want to see the community find one place for people to come together, get the services they need, be served, and also serve others," Dr. Smith said.
City officials hope to eventually increase the number of shelter and permanent supportive housing units. The Wellness Center is an example for city and state officials of what is possible when cities have access to funding.
"Truly, without the benefit of the Homekey grant, I'm not sure how we would've been able to have funded such an aggressive and progressive idea," Jones said. "This is unique to the High Desert and to San Bernardino County, where no one is offering wrap-around services that include medical and housing services."