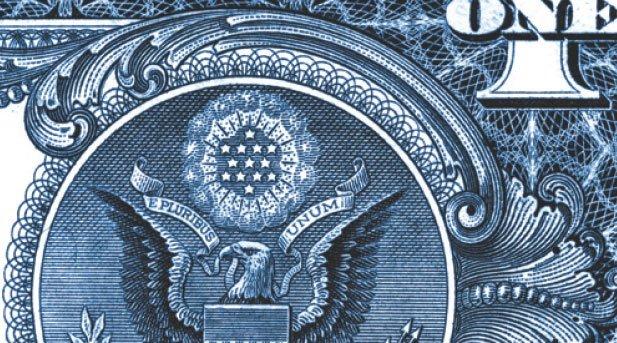 What the American Recovery and Reinvestment Act Means for Your City
Kyra Ross , Bill Higgins and Jennifer Whiting are legislative representatives for the League and can be reached at kross@cacities.org,higginsb@cacities.org and jwhiting@cacities.org respectively. Meghan McKelvey is legislative secretary for the League and can be reached at mmckelvey@cacities.org. These individuals compiled the ARRA City Funding Handbook, which forms the basis of this article.
---
On Feb. 17, President Barack Obama signed into law the American Recovery and Reinvestment Act (ARRA) of 2009. The ARRA's purpose is to:
Preserve and create jobs and promote economic recovery;
Assist those most impacted by the recession;
Provide investments needed to increase economic efficiency by spurring technological advances in science and health;
Invest in transportation, environmental protection, and other infrastructure that will provide long-term economic benefits; and
Stabilize state and local government budgets in order to minimize and avoid counterproductive state and local tax increases and reductions in essential services.
The ARRA funds investments in many programs, including health care, energy, infrastructure, education and public safety. Its total cost is $787 billion, with nearly $355 billion for upgrades to transportation, infrastructure, construction, health care programs, energy efficiency projects and education and housing assistance; $144 billion in state and local fiscal relief; and $288 billion in personal and business tax credits.
Key Provisions of the ARRA
The ARRA includes several key provisions:
Funds cannot be used for zoos, aquariums, golf courses, swimming pools or casinos;
Federal prevailing wage policy applies; and
Compliance with the National Environmental Policy Act is required.
In addition, "Buy American" provisions prevail, but can be waived by the heads of federal agencies.
Accountability and Transparency Provisions
The ARRA also includes unprecedented accountability and transparency requirements. To meet these requirements, the government has set up a website (www.recovery.gov) that will list each recipient of funds and project details. The ARRA's accountability and transparency provisions include the following:
Grant recipients (such as mayor, governor or general manager) must certify that infrastructure investments have received the full review and vetting required by law and must accept responsibility that the investments are an appropriate use of taxpayers' dollars. Certification must be posted on www.recovery.gov and the recipient's local website.
Quarterly reports must be submitted on the infrastructure investments made, including the purpose, cost, rationale, a contact person for concerns and detailed information on subcontracts. This information will be posted on www.recovery.gov.
Recipients must register with the Cen tral Contractor Registration admin istered by the Office of Management and Budget. Cities can register at www.grants.gov.
Any federal agency inspector general can review concerns raised by the public with findings posted on a website.
A new federal agency has been established to coordinate and conduct oversight of covered funds to prevent fraud, waste and abuse. This agency will also advise President Obama on the recovery's implementation.
Federal agencies can adjust administrative costs allowed to assist state and local governments with the cost of recovery record-keeping and reporting.
State and local whistle-blowers are protected.
League Publication Helps Navigate ARRA
California cities have expressed great interest in the ARRA and the funding it offers. The League has compiled a publication titled ARRA City Funding Book (online at www.cacities.org/arracityfundingbook) to help cities pursue ARRA funding. The publication will be updated regularly as information becomes available.
The ARRA City Funding Book is organized into categories by federal agency. Each page begins with the title of a particular program and contains the following sections:
Total Funding Available – it's important to note that not all ARRA funding will be accessible to cities;
Overview;
Special Factors – covers new or modified program requirements and provisions;
How to Access Funding – explains how cities can receive funding and likely will be frequently revised in ongoing updates;
Contact Information; and
League Staff Contact – The staff person who compiled the information and/or the lead staff person for that issue area.
For a full list of the funding categories, see "Funding Categories."
Applicants Must Register for Federal Government Grants
The federal government uses a central website, known as FedConnect, for all discretionary grant applications. While this website does not always have all the details on every grant, cities are required to register on FedConnect for funding.
Potential applicants must obtain a Data Universal Numbering System (DUNS) number, which identifies the agency or organization and helps track the distribution of grant money.
Before submitting an application through FedConnect each organization must complete the following steps:
Register with the Central Contractor Registry (CCR)
Your city or agency "e-business point of contact" person must register with FedConnect
Allow 21 days for the registration process to be completed.
The link for submitting applications through FedConnect is https://www.fedconnect.net/FedConnect/PublicPages/FedConnect_Ready_Set_Go.pdf.
Funding Categories
The League's ARRA City Funding Book is organized into categories by federal agency and then by the title of a particular program, as follows.
Community Development, Economic Development and Housing
Community Development Block Grant
Neighborhood Stabilization Program
HOME Investment Partnerships
Public Housing Capital Fund
Homelessness Prevention
Assisted Housing Stability and Energy and Green Retrofit Programs
Economic Development Administration
Community Development Financial Institutions
Lead Paint Removal
Corporation for National and Community Service
Transportation
Transit Capital Assistance
New Starts
Rail Modernization
Highway Infrastructure
Competitive Surface Transportation Program
Airport Improvement Program
High Speed Rail Corridors and Intercity Rail Passenger Service
Public Safety/Homeland Security
Community Oriented Policing Services (COPS)
Byrne JAG – Formula
Byrne JAG – Competitive
Internet Crimes Against Children
Violence Against Women
Assistance to Firefighters Grants (Fire Stations)
Wildland Fire Management
Public Transportation Security Assistance
Emergency Food and Shelter
Environment
Clean Water and Drinking Water Grants and Loans
Brownfields
Hazardous Substance Superfund
Energy
Energy Efficiency and Conservation Block Grants
Weatherization Assistance
Electricity Delivery and Energy Reliability
Energy Efficiency and Renewable Energy Research and Development
Telecommunications
Broadband Technology Opportunities Program
The full text of the League's ARRA City Funding Book is online at www.cacities.org/arracityfundingbook.
---
This article appears in the April 2009 issue of Western City
Did you like what you read here? Subscribe to Western City
---