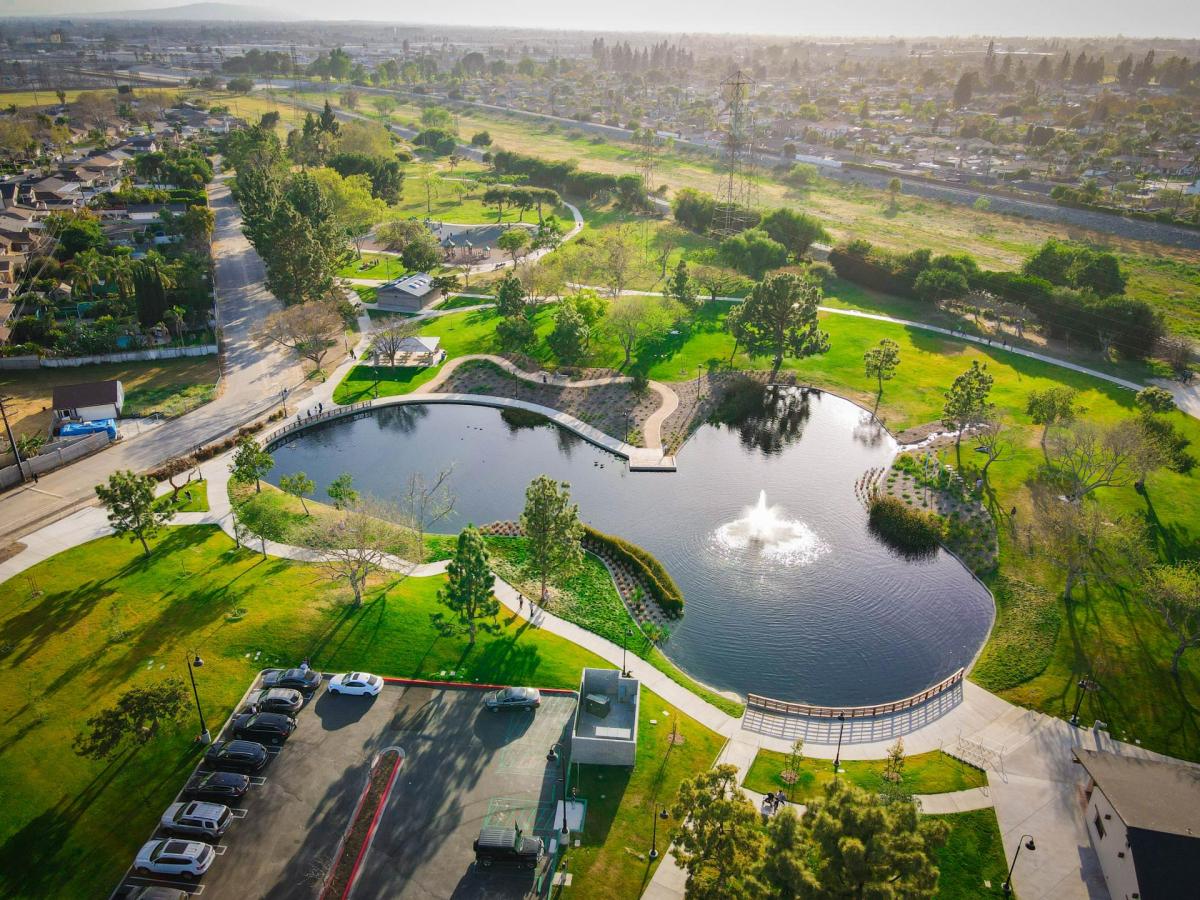 Working together for the community: Downey's Measure S neighborhood improvement program delivers on promises
Gilbert Livas is the Downey City Manager; he can be reached at glivas@downeyca.org.
---
In November 2016, Downey residents voted to invest in the most robust capital improvement program in the city's history: Measure S, a 1/2 percent transactions and use tax that generates approximately $10 million per year for the city. Half of the revenue is allocated for public safety personnel and related safety programs. The other half is used for the debt service of the $50 million lease revenue bond, which is used to fund the Measure S Neighborhood Improvement Program.
The city council, city staff, and I were thrilled when Downey voters approved a dedicated source of local revenue to protect public safety, improve parks, and enhance their quality of life. But as we embarked on this historic endeavor one thing was certain; successful planning and implementation of this program required a tremendous amount of trust from the community.
"Measure S has allowed us to make significant improvements to our city's infrastructure, further enhancing the quality of life for our residents," said Mayor Claudia M. Frometa. "This has been a great undertaking for our city and I cannot express how much I appreciate the work of our city staff and the support of the community to make all of this possible."
Establishing an effective public education and outreach campaign
As the city was considering Measure S and its related projects, we were proactively engaging the community and collecting input about priorities through community surveys. We also utilized Downey's Parks and Open Space Master Plan to determine the current and future needs of the city's parks system. The development of the plan included public input for parks and desired interests.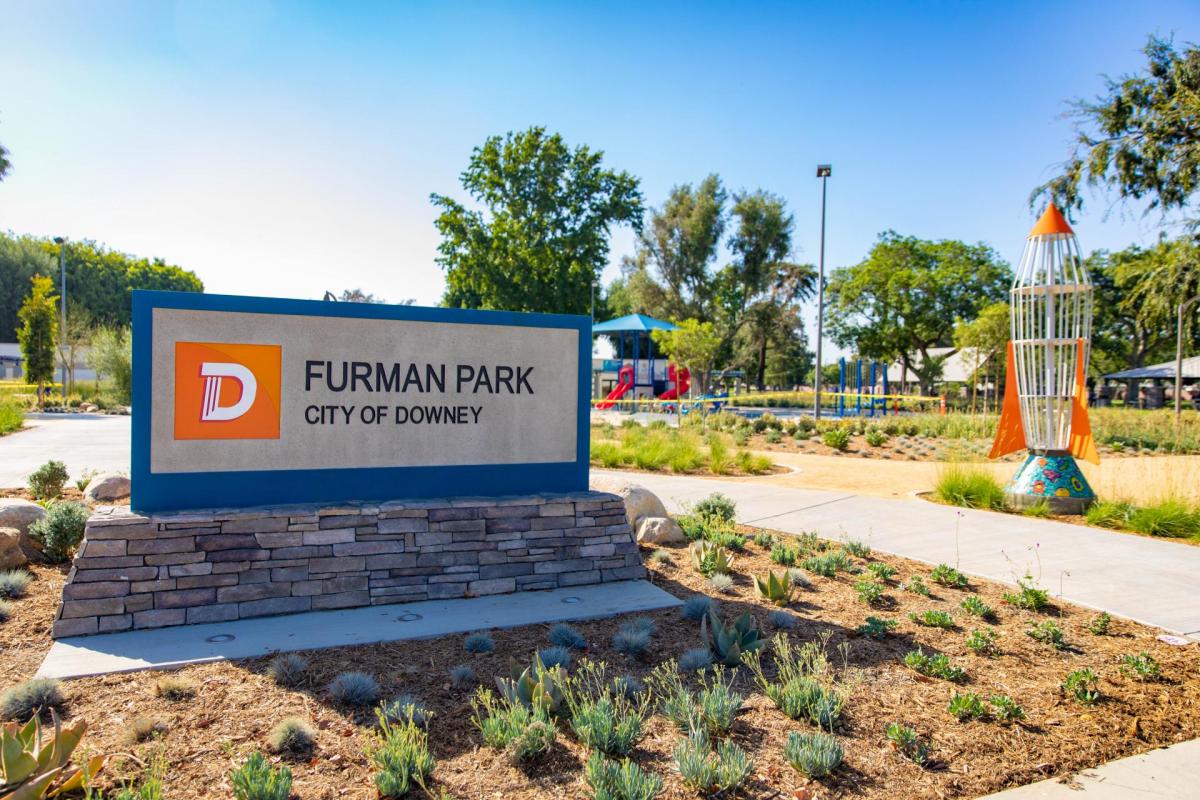 The outreach and education did not stop there. We held public town hall meetings and presentations, met with business leaders and community groups, and posted informational notices in a local newspaper, mailers, the city's website, and on social media about the campaign itself and the benefits of Measure S. Staff also met with the Police Officers' Association and Fire Associations, as well as Parks and Recreation staff to discuss projects and give regular updates to the city council.
After Measure S was approved and construction projects began, the city expanded its communication through social media, an open house, and a dedicated webpage and hotline where the public could receive progress updates, photos, project scope details, timelines, and ask questions. These tools were particularly critical when it came to informing the public about temporary locations of various services and programs, and guaranteeing that services and programs would continue despite the massive construction undertaking.
The city developed a strategic communication campaign at all stages of the Measure S Neighborhood Improvement program that informed internal and external stakeholders of project statuses, timelines, and benefits to the community. As each Measure S project was completed, the city continued to engage the public through ribbon-cutting ceremonies, virtual walk-throughs, and a community thank you event, as Los Angeles County Health Orders allowed.
Implementing major projects in a short timeframe
In fall 2017, Downey's public financing authority approved the issuance of $50 million in lease revenue bonds to be repaid over the course of 20 years with revenues derived from Measure S. As an issuer of tax-exempt bonds, the city needed to spend at least 85% of the bond proceeds within three years. Despite the short timeframe, the city was able to fulfill this obligation and completed nearly all Measure S Neighborhood Improvement projects within three years. This was a tremendous achievement by the city council and city staff that could not have been done without the patience and support of the community.
At the program's launch, the city committed to using Measure S funds for public safety, as well as parks and recreation. The city delivered by hiring ten additional police officers, updating the Police Department's communications systems and headquarters, and renovating four fire stations, seven parks, the Downey Theatre and Plaza, and the Downey City Library. The city is proud to have followed through on the promises it made to the community, bringing changes that will have a positive impact today and for generations to come.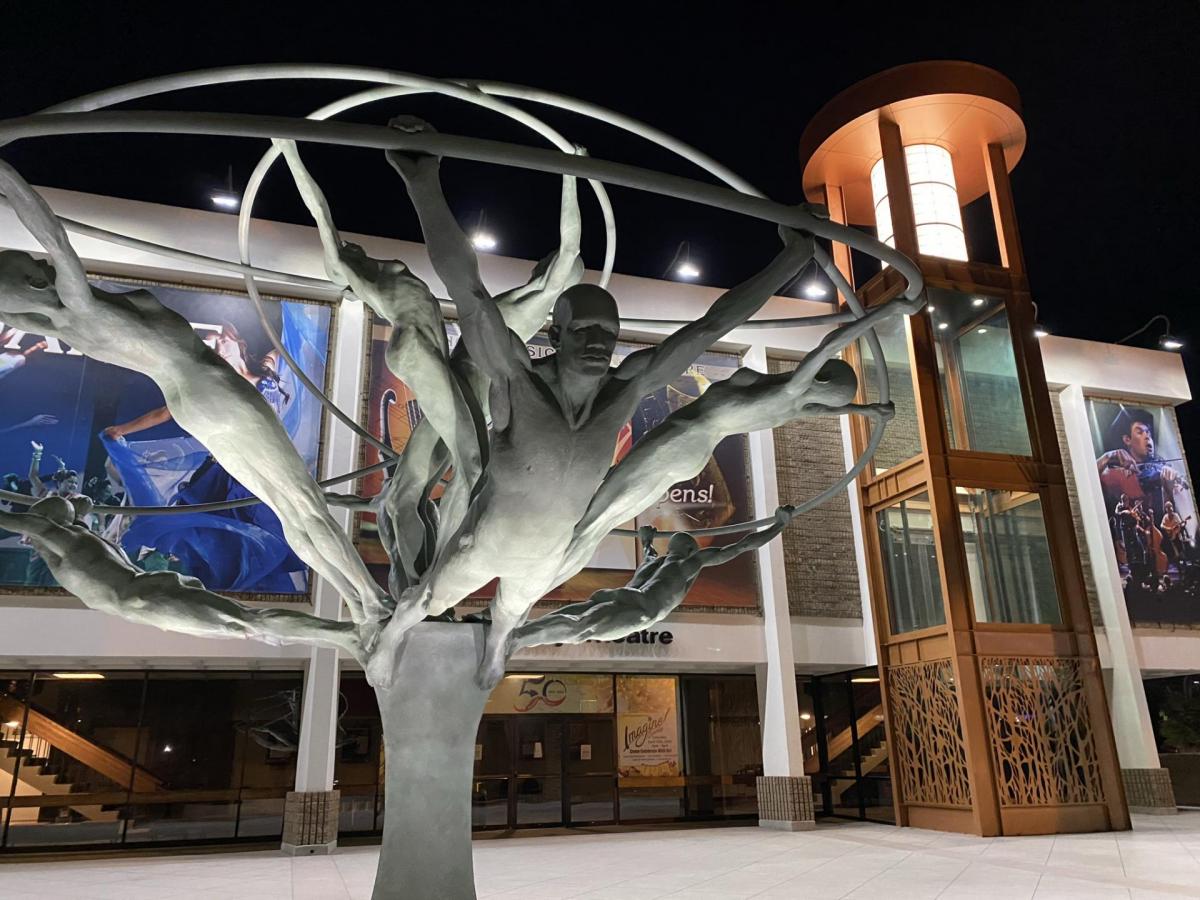 Ensuring seamless coordination between city departments to maintain critical services
Each project took an immense amount of planning and coordination. Downey's IT, Public Works, Community Development, Fire, Police, Library, Parks and Recreation, and Administration Departments all played a critical role in the logistics of these projects. It was all done in an efficient manner, with city departments working closely together on projects as diverse as locating a temporary location for fire stations under construction, approving Measure S plan design, installing or reinstalling systems, closing the library while still providing services, and ensuring the best timing for park closures.
One notable example involved the city's Fire Communication Center (DFCC), which proudly serves the cities of Compton, Downey, and Santa Fe Springs Fire Departments, and dispatches over 26,000 emergency calls annually. The DFCC is also a mutual aid coordination center for Los Angeles County Operation Area E and has a minimum of two communications operators on duty at all times (24/7/365).
The DFCC is located at Fire Station #1, but during the Fire Station's reconstruction, the center needed to be temporarily relocated to City Hall. After months of careful planning and coordination with numerous stakeholders, the DFCC's 9-1-1 system was successfully relocated to the temporary site. The transition required the transfer of all 9-1-1, 7-digit emergency, direct "ringdown" lines, and business phone lines for the cities of Compton, Downey, and Santa Fe Springs. Additionally, the move entailed replacing the radio dispatch consoles, radio network infrastructure, and microwave network.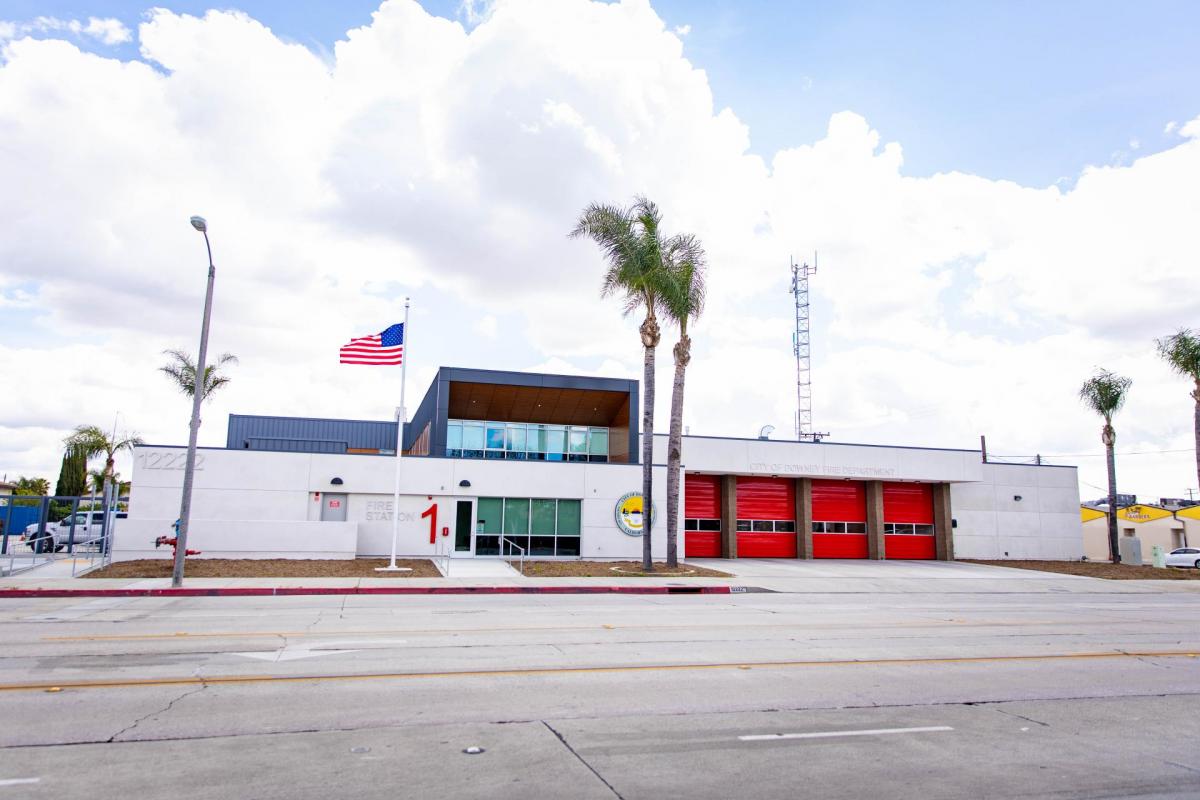 Once the fire station improvements were completed, the DFCC needed to be temporarily housed at the Downey Police Station before returning back to the fire station, allowing for the center's equipment at City Hall to first be moved to Fire Station #1. Once successfully installed, the center could officially move to its new home at the station.
Due to the critical nature of this communication center, it was imperative there was a smooth transition and that there were no negative impacts on the Downey community and surrounding cities. It was the dedicated work of IT staff, along with coordination from fire and city management — and later the Police Department — that made this large-scale move a success.
Implementing creative construction and community engagement solutions during COVID-19
As a result of the pandemic, Downey — like many other cities — experienced project delays, stalled construction, and the inability to hold groundbreaking and ribbon-cutting events for the public. Fortunately, the city and the project construction team pivoted; we were able to quickly comply with all health order mandates and safety protocols. Staff was supplied with required personal protective equipment, including face masks, hand sanitizer, and disposable gloves. Additionally, the construction team established virtual construction coordination meetings to keep workers safe.
In order to minimize the negative impacts of shipping delays, the city's construction management team worked tirelessly to implement effective and fully automated construction document control tools. This allowed for contemporaneous communication among architects, engineers, contractors, subcontractors, construction managers, and inspectors, which minimized standard review, response, and inspection times and reduced the duration of critical construction tasks. Consequently, potentially long delays in project delivery dates were avoided in order to meet the public's expectations.
Downey made it a priority to keep the public up to date on the status of the projects through its Measure S website and social media outreach. Since many in-person events and gatherings were not allowed, city staff produced "virtual" groundbreaking and ribbon-cutting videos that kept the community informed and engaged. The videos served as a way for residents to feel "present" for these events and provided a great opportunity for them to visibly see the improvements that were made.
Enhancing quality of life for Downey residents
The additional police officers and four modernized and expanded fire stations greatly contribute to the community's overall safety. The renovated fire stations improve functionality, enhance firefighter comfort and safety, and add a sense of civic presence and identity. The new stations also give firefighters the latest technology and resources needed to perform their jobs efficiently and provide the best possible service to Downey residents.
Downey's renovated parks play a vital role in the social, economic, and physical well-being of the city. They promote community wellness, safe gathering spaces, and help increase property values. Homeowners view parks as a desirable amenity and property values increase if they are close to recreational spaces. This is an added benefit of having beautiful, renovated parks in the community.
The Downey Civic Theatre now has an exterior elevator that makes its second floor accessible and ADA compliant, giving people with disabilities access. The outdoor area has been transformed into an attractive plaza with enhanced features and prominent art displays.
The city's library was transformed into a true 21st-century public learning environment, furthering its mission "to ignite a community of creative and critical thinkers." Residents can enjoy a brand new library with reconfigured interior spaces, a new computer lab, community room, makerspace, and virtual reality room, improved technology and checkout systems as well as ADA improvements. The renovated library will also begin cross-pollinating with the city's Columbia Memorial Space Center to leverage STEM programming and resources.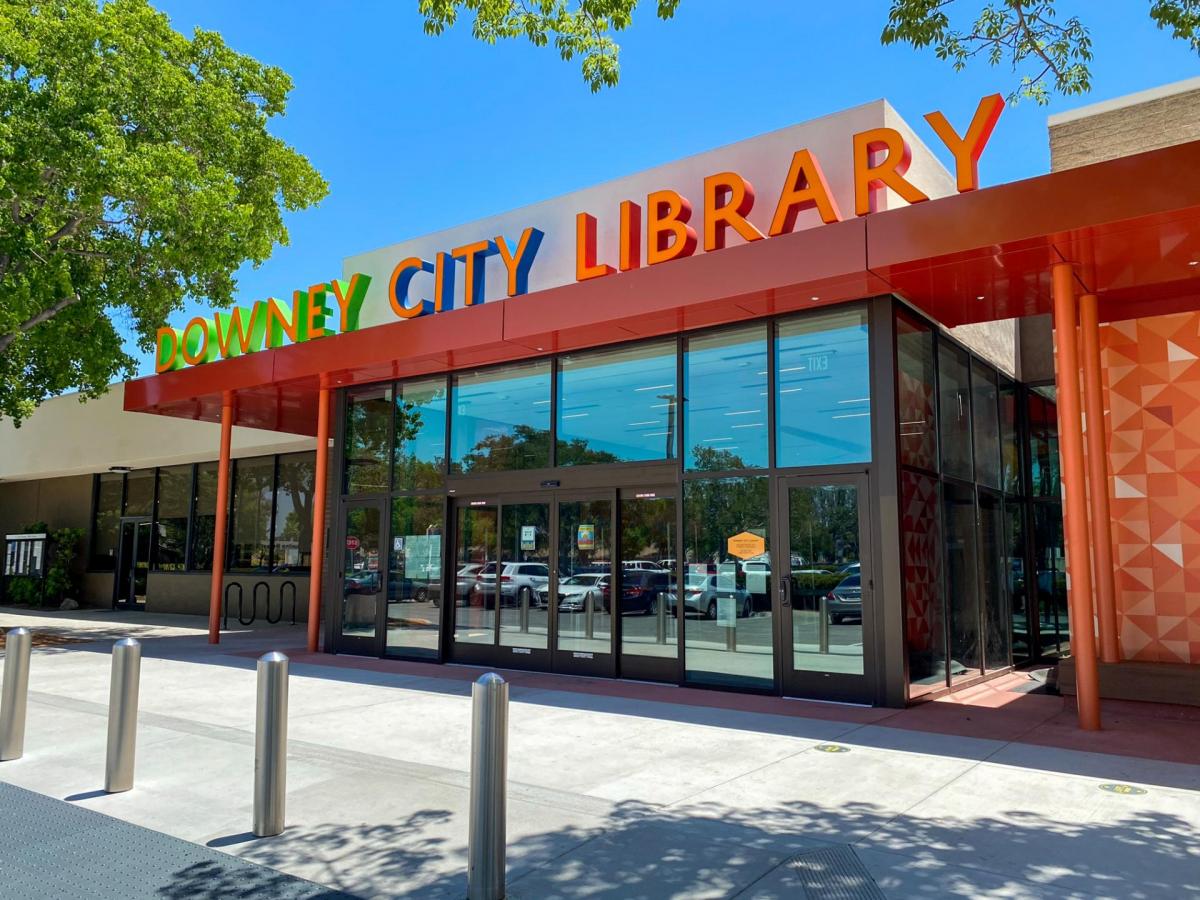 Thanks to Measure S, Downey residents now enjoy increased public safety, important infrastructure upgrades, and additional amenities. The neighborhood improvement program has done remarkable things to enhance our community. However, perhaps most importantly, it has built civic pride and showed what is possible when we come together as a community.